Summertime is here, and this time of year brings out vacation mode in most of us. Even when there are no fun plans to go away anytime soon, it's the perfect time to dream of a beach vacay down the road. With the sun, surf, and sand on your mind, pretty soon it'll be all good times and tan lines. Any getaway to the shore will definitely require some Instagram captions for beach vacations to go with all the pics you end up taking.
You'll definitely want to snap some serious selfies in your swimsuit. Boomerang shots jumping in front of the ocean waves are always a good choice, and to round out your vacay pics, snap a photo of your entire squad making a toast with fruity tropical drinks in hand. You'll be too busy with the sunshine on your mind to come up with beachy captions of your own, so use any of these 40 quotes about the beach for when you're ready to post the 'Gram. That way, you can share all the fun you're having with your friends, and then get right back to soaking up the sun.
1. "All I need is some vitamin sea." — Unknown
2. "The tans will fade, but the memories will last forever." — Unknown
3. "Water you doing right now?" — Unknown
4. "Feeling fintastic." — Unknown
5. "I love you to the beach and back." — Unknown
6. "That crazy little sun of a beach." — Unknown
7. "You had me at Aloha." — Unknown
8. "Live in the sunshine." — Unknown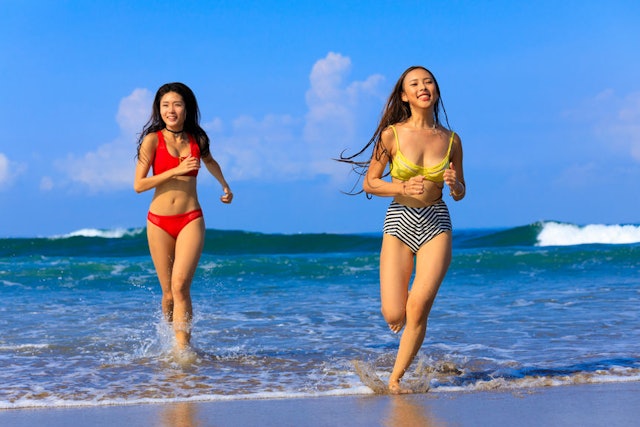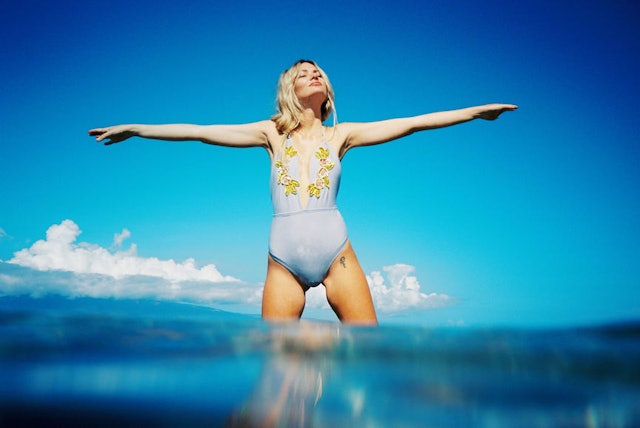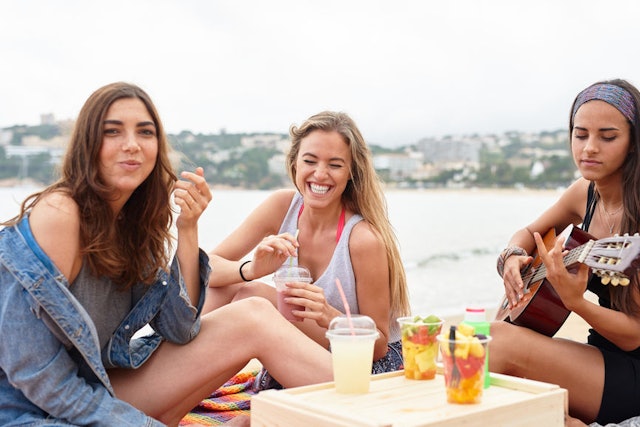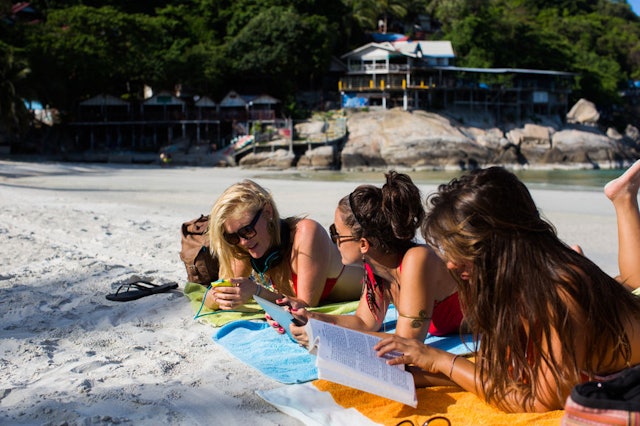 33. "Let your waves crash down on me, and take me away." — Yellowcard, "Ocean Avenue"
34. "Sun's out buns out." — Unknown
35. "Dear ocean, thank you for making us feel tiny, humble, inspired, and salty all at once." — Unknown
36. "By the beach, near the sea, what a wonderful place to be." — Unknown
37. "At the beach, life is different. Time doesn't move hour to hour but mood to moment. We live by the currents, plan by the tides and follow the sun." — Sandy Gingras
38. "Salty air, sun-kissed hair." — Unknown
39. "Just keep swimming." — Finding Nemo
40. "I got that sunshine in my pocket. Got that good soul in my feet." — Justin Timberlake, "Can't Stop The Feeling!"
Source: Read Full Article