Hello beach getaways, vacays with the fam, outdoor barbecues, and swimming in the pool. It's officially summer, and that means it's time for good vibes and tan lines. It's the season of fun in the sun, and I'm sure you have a ton of summer activities on your to-do list. Hit them all with your friends, while taking lots of pictures for the 'Gram. These summer 2018 captions will come in handy when it's time to post.
This will be a summer to remember, so you'll definitely want to bring your camera around for every event. Snap a selfie on your giant inflatable when you're floating in the pool with your besties. Get a campfire sing-a-long going while you're roasting marshmallows over the fire. You even need to capture the wind blowing through your hair when you're driving across the country on a road trip. There's so much to do when you have sunshine on your mind.
The fun doesn't have to stop when you're ready to post those pics to the 'Gram when you have these 42 summer captions waiting to be used. So, make this summer is an epic one, with lots of wanderlust-filled adventures with your favorite people, and cheers, because summer has finally arrived.
For when you're making waves at the beach…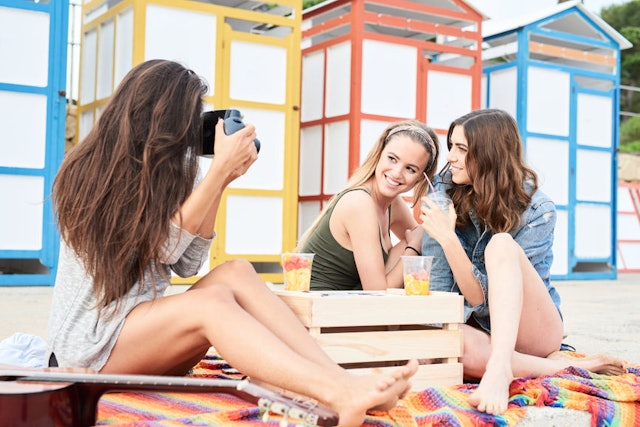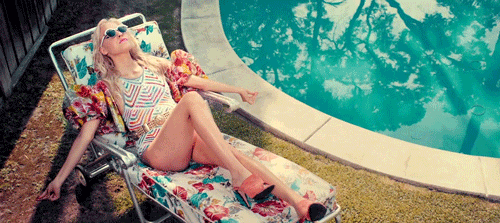 11. "Life is cool by the pool." — Unknown
12. "Happiness is a day at the pool." — Unknown
13. "The tans will fade, but the memories will last forever." — Unknown
14. "You had me at Aloha." — Unknown
15. "A splashing good time!" — Unknown
16. "Just keep swimming." — Finding Nemo
17. "I got that sunshine in my pocket. Got that good soul in my feet." — Justin Timberlake, "Can't Stop The Feeling!"
18. "And we'll all float on okay." — Modest Mouse, "Float On"
For your trips to new places…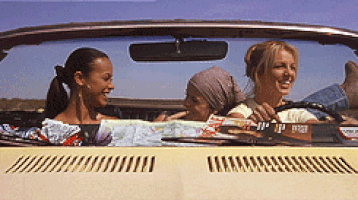 19. "Oh, the places you'll go." — Dr. Seuss
20. "And so, the adventure begins." — Unknown
21. "Travel. As much as you can. As far as you can. As long as you can. Life's not meant to be lived in one place." — Unknown
22. "Adventure is out there." — Up
23. "Fill your life with adventures, not things. Have stories to tell, not stuff to show." — Unknown
24. "Vacation mode on." — Unknown
25. "I want adventure in the great wide somewhere." — Beauty and the Beast
26. "Always take the scenic route." — Unknown
For your Fourth of July BBQ…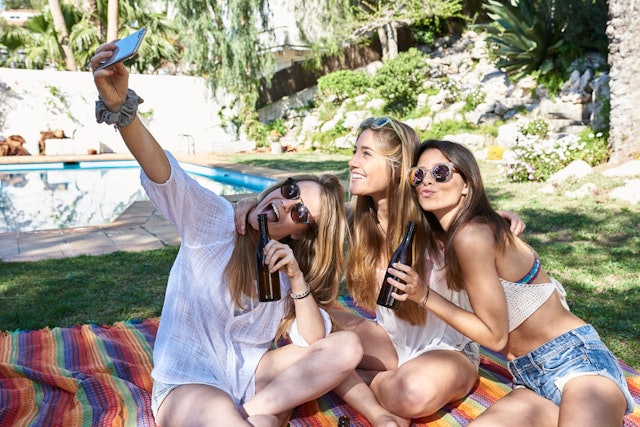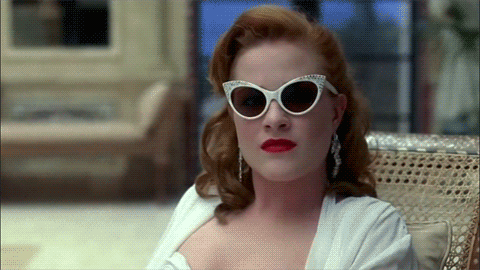 36. "Shine is my favorite color." — Marc Jacobs
37. "Always have a good pair of sunglasses on hand. You never know when you might need them." — Michael Ruiz
38. "Shine like the whole universe is yours." — Rumi
39. "Give a girl the right sunglasses, and she can conquer the world." — Take on Marilyn Monroe's quote
40. "Sunglasses are the quick way to achieve glamour." — Dita von Teese
41. "I find my happiness where the sun shines." — Unknown
42. "Shades of you." — Unknown
Source: Read Full Article