To become a member of the 2017 Snapchat Divas, these women knew how to take selfies and post photos that show off their bodies. Sometimes they also shared photos of their cuties, which included babies, children, and dogs. In the photos, they occasionally included their boyfriends.
Makeup tips, fashion, dressing up, and eating out at restaurants serving fine foods were also some of the subjects that the Snapchat Divas shared with their adoring fans. Even exercise workouts were in many of the Snapchat photos.
Hollywood Life noted that all the Kardashians were on the top-ten list; however, Kim had to move over a bit and let some newcomers get some of the attention.
Here are some of the new Snapchat Divas of 2017.
Ariel Winter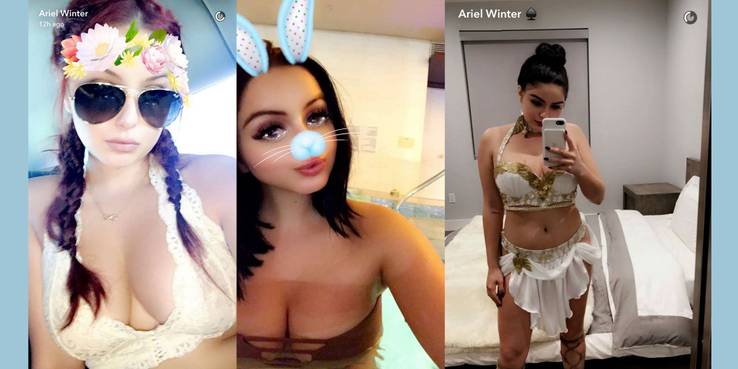 Ariel Winter has a fun, quirky Aquarian personality. She enjoys posting photos of herself looking sexy and is not afraid of photos that show her scarfing down ice cream. She is a singer and an actress best known for her comedy role in playing the character of Alex Dunphy in the series called Modern Family. She is one of Hollywood's most up-and-coming actresses.
Winter is making plans to get married to Levi Meaden. Meaden is an actor from Canada known for his appearance in Aftermath and The 100. He is starring in the upcoming film Pacific Rim Rising that will be released during 2018. Gossip Cop recently said the rumors that the wedding plans were derailed were not true. The two have been going together for a year already, and their engagement is still in full swing with a wedding date to be set sometime in the future.
Chrissy Teigen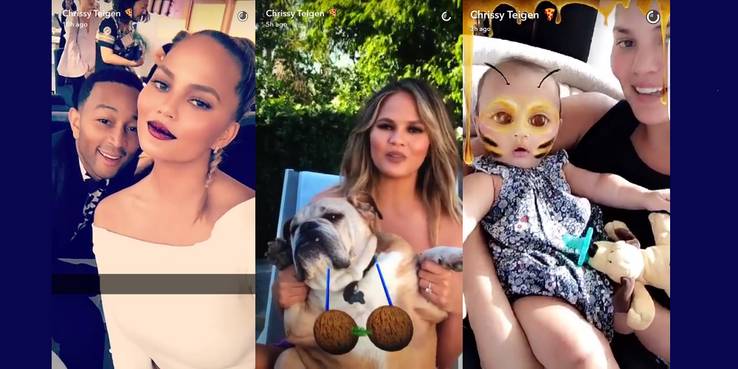 Chrissy Teigen gained supermodel status when she debuted in the Sports Illustrated Swimsuit Issue during 2010. She was still a hot item when she was on the cover of the magazine in 2014.
Right now, Chrissy is pregnant and according to the Daily Mail was happy to show her baby bump when she recently went out in public. She was wearing a dress with a charming floral pattern while going out shopping for the holidays in New York. She is now 32 and looking as good as ever in a sweet, motherly kind of way. Her makeup is a natural style that makes her look radiant. While out and about, she was accompanied by her husband, musician and Grammy-award winning performer, John Legend.
Bella Thorne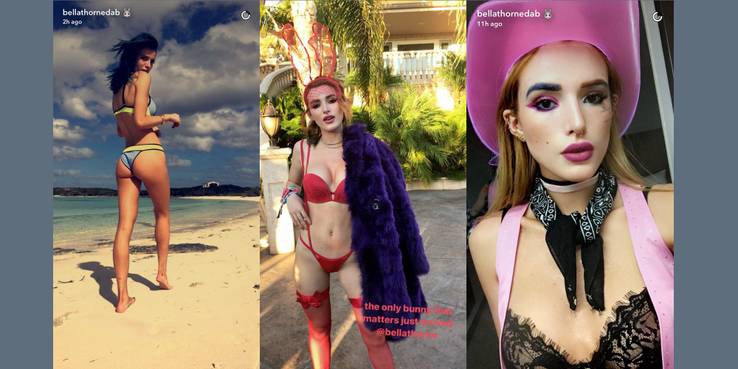 Bella Thorne is an actress. She is best known for her work in the television series of My Own Worst Enemy, Big Love, and the Disney show Shake It Up. Thorne loves pets. She has many. Her two dogs are named Grump$ and Dojo. Her two cats are Louis and Lola. For this holiday season in 2017, she got a new girl puppy. JustJaredJr.com reported that she asked fans to help her name the little girl dog. She offered two choices for the name on Twitter, which were tampon and a variation on the "C" word. She tweeted that it would be hilarious if an elderly lady asked the name of her new puppy.
Nicki Minaj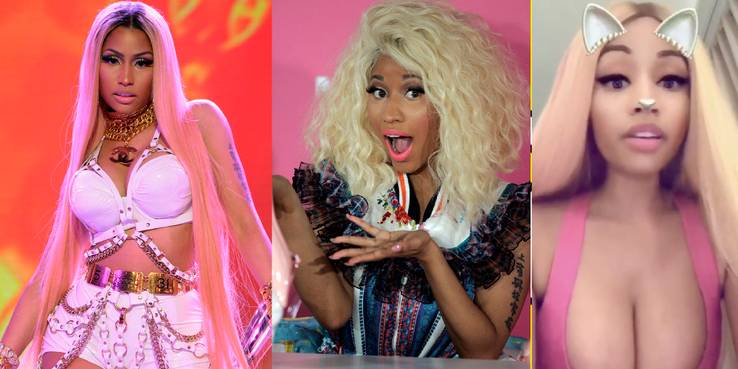 Nicki Minaj is the stage name for Onika Tanya Maraj. She is a rapper, singer/songwriter, and an actress. She is originally from Trinidad. She has so many different styles in the photos that she posted on Snapchat. One of her alter-ego characters is the Harajuku Barbie. Her photos were so compelling that the Mattel toy company made an actual Barbie doll to look like her. Hotnewhiphop.com says that Minaj will release a duet with singer Trina on her new album coming out soon. Trina says that the new Minaj music is "just crazy."
Blac Chyna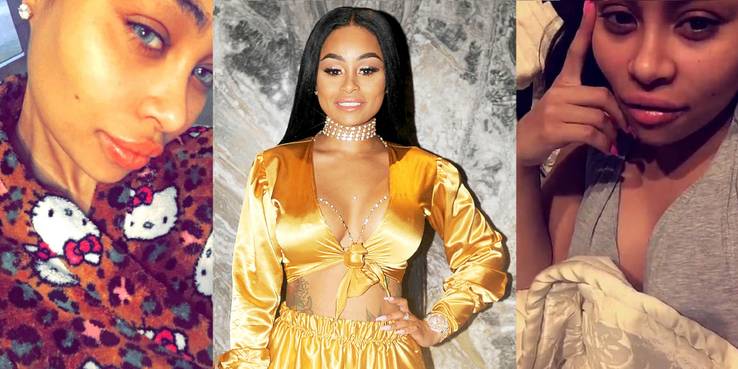 Blac Chyna is the stage name taken by Angela Renée White that comes from the time that she used to be a stripper. She is now known for being a regular model, an entrepreneur, and for her makeup brand called Lashes that she launched in 2014 with the help of a beauty salon located in Encino, California. She got more famous by her association with the Kardashian clan when she became the girlfriend of Rob Kardashian.
She broke up with Rob Kardashian after she had a baby girl with him. BET reports that she is now going to start her own reality television show without the help of the Kardashians.
The other top Snapchat Divas are all part of the Kardashian extended family, which include Kim Kardashian, Khloe Kardashian, Kourtney Kardashian, Kylie Jenner, and Kendall Jenner.
Source: Read Full Article