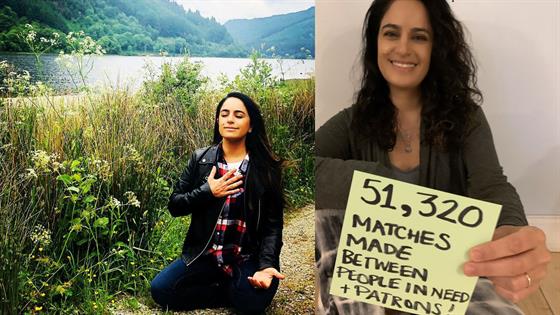 Kindness really is priceless.
As the Black Lives Matter movement continues amid the ongoing coronavirus pandemic, it's easy to feel overwhelmed or anxious, which is why we love sharing acts of kindness from around the world with you.
In this week's round-up of encouraging and uplifting stories, we have a heartwarming story about one teacher sharing a sweet lesson that extends far beyond the classroom, as well as one best-selling author using her platform to make sure teachers are equipped with more Black books by Black authors to share with their students in a social media book share.
Plus, one man is putting the pedal to the metal—literally—to help ensure the safety of protesters in his community, while a young group of children in Seattle have come together to throw a parade to raise awareness for Black Lives Matter in their neighborhood and beyond.
Finally, we're also sharing the uplifting story about how one meditation teacher's mission to help those in need after COVID-19 hit went global, amassing hundreds of volunteers in the process.
Here are six acts of kindness we hope can inspire you heading into the weekend…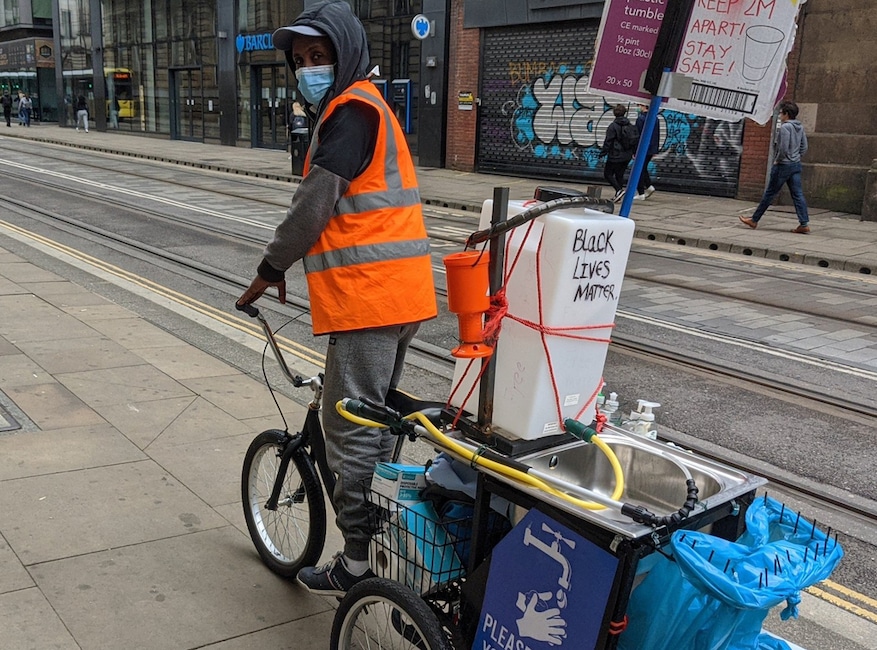 Twitter/ramimwamba
Kindness on the Go
To help keep protesters safe amid the ongoing coronavirus pandemic, one man turned his bike into a mobile sanitary station for people to wash their hands while protesting, and even giving out masks, according to reporter Rami Mwamba.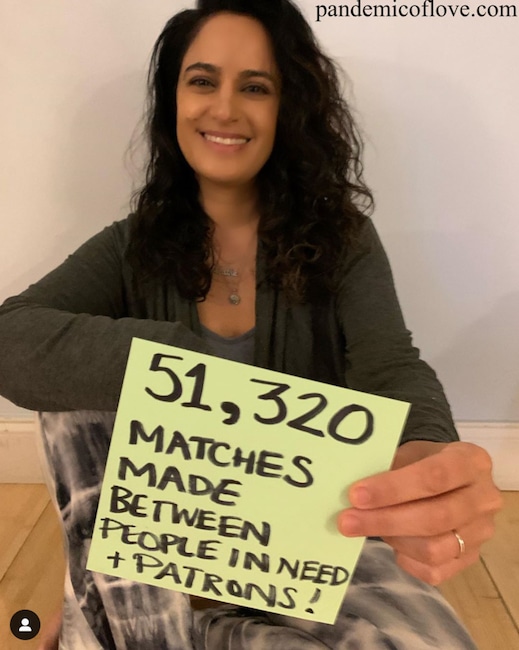 SHELLY TYGIELSKI
"Pandemic of Love"
A meditation teacher in Florida decided to take action after COVID-19 hit in order to help her community and those in need.
Shelly Tygielski launched "Pandemic of Love," a grassroots foundation that connects individuals in need with people that have the ability to give. The movement quickly took off, reaching people all around the world.
"The original concept was really meant to just serve my local community," Shelly, who has taught mindfulness to trauma workers, told E! News. "I never imagined that it would go viral, no pun intended, and didn't think that so many thousands of people would share the form would reach out from all over the globe to start their own communities."
The organization is now run by over 600 volunteers, with Shelly saying, "Love is infectious and love can be a cure. I really hope that people recognize that when we are able to tap into love over fear and we can connect with one another once again that we can actually build a better future and build new models for the way we want the world to be."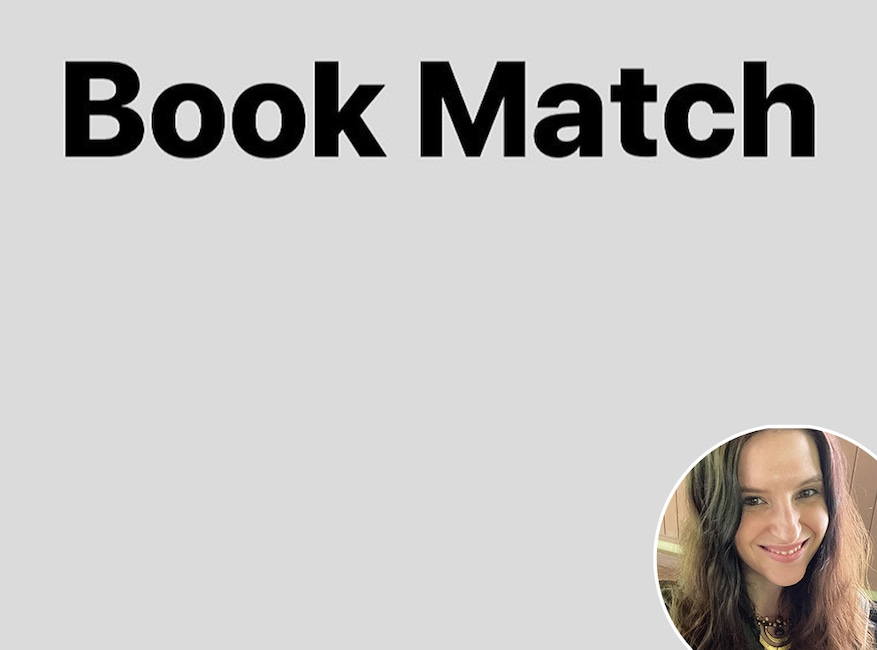 rebecca_serle/Instagram
Bringing Black Voices to Classrooms
Rebecca Serle, the New York Times bestselling author of In Five Years and The Dinner List, is using social media to help teachers bring more diversity to their classrooms through books.
On Instagram, Serle has been pairing teachers in need with followers who would like to donate between 2-6 children's books by Black authors.
"The initiative is focused on getting Black books by Black authors into predominantly white schools who cannot afford to diversify their bookshelves," she wrote.
So far, 132 community matches have been made.
Article continues below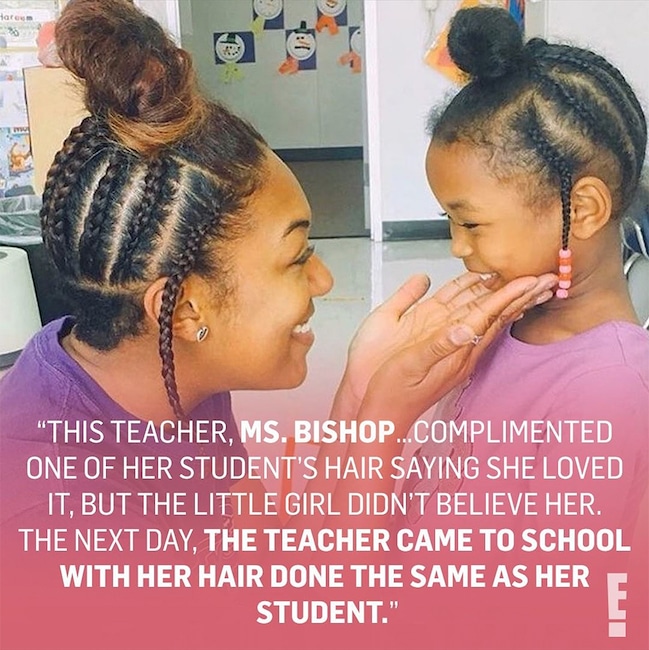 JArdoin_814/LeighaGaston/Twitter
The Sweetest Lesson
Once again highlighting the need for inclusivity in classrooms, this 2018 story from an elementary school in Sugarland, Texas proves why so many teachers are heroes to their students.
"One of my greatest accomplishment was/is showing the world how education goes beyond paper & pencil," Mrs. Leigha Gatson, the teacher in the photo, said of the moment on Twitter.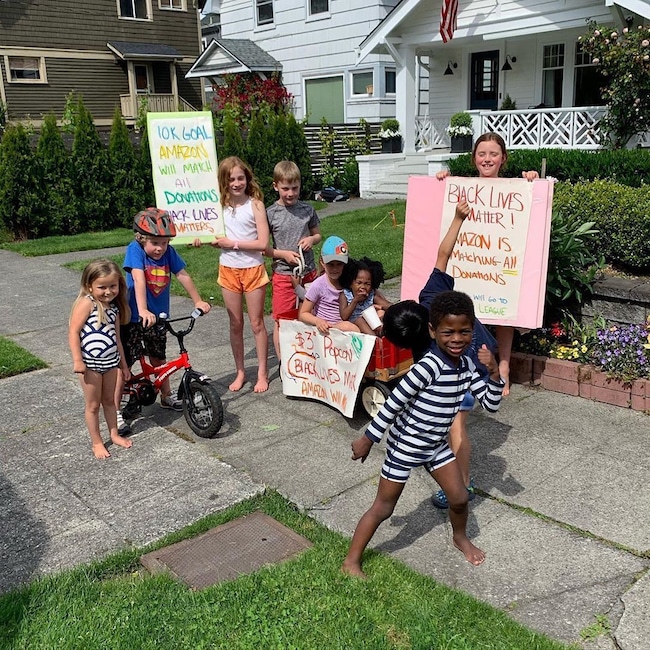 Instagram/heatherchristo
Children Are Our Future
"I heard little kid voices yelling and followed the sound to the most wonderful sight!" Heather Cristo wrote on Instagram, captioning a video of a small parade in her neighborhood. "A bunch of the cutest kids ever from the neighborhood all working together to bring awareness to Black Lives Matter and selling popcorn to raise money."
The young group was aiming to raise $1,000 for Seattle's Urgan League.
"These children gave me all the hope in the world for a better future," Christo said.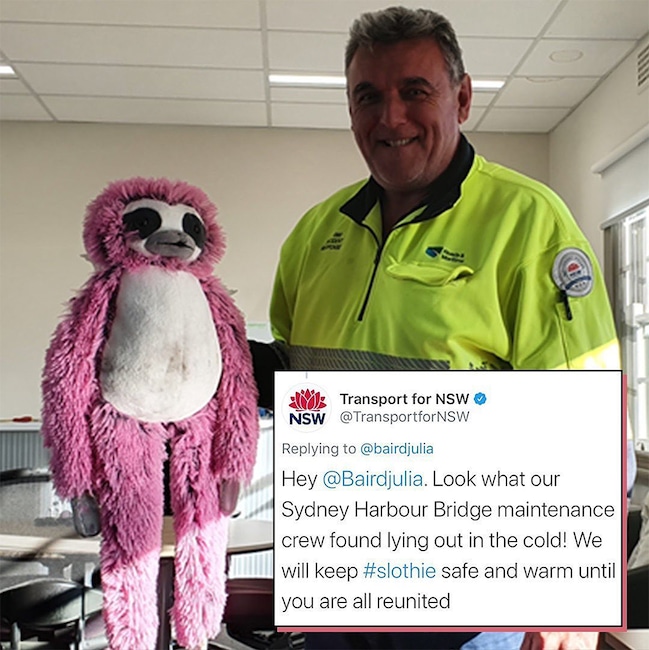 bairdjulia/Twitter
Reunited and It Feels So Good
"My 4 year old goddaughter lost beloved Slothie out a car window," Australian journalist Julia Baird tweeted in early June. "She was inconsolable & told her mum: 'All my best wishes came true with Slothie & now they are gone forever.'"
Enter: tow truck driver Jimmy, who came to the rescue four days later after he "found lying out in the cold" on the Sydney Harbour Bridge.
After Jimmy reunited Slothie with Ava, the four-year-old wrote him a thank you card that said, "Your kindness has gone a long way."
Article continues below
Source: Read Full Article