The state of Kanye West's mental health has been called into question a number of times, as some of his actions and behaviors have been shocking. While some have poked fun at previous incidents, callously calling West "crazy," the rapper's recent revelations show his struggles are no laughing matter.
West has dropped clues along the way that show he's likely been dealing with bipolar disorder. And the statement in his song "Yikes" is not only heartbreaking but confirms his pain (page 7).
7. The Taylor Swift incident changed everything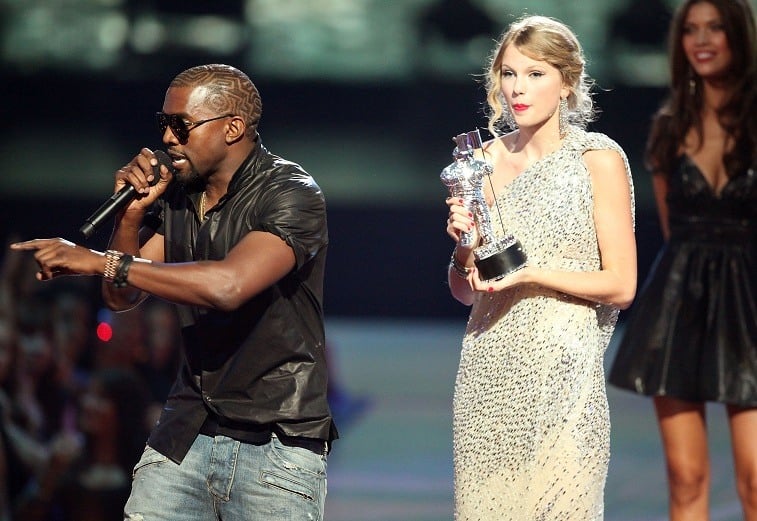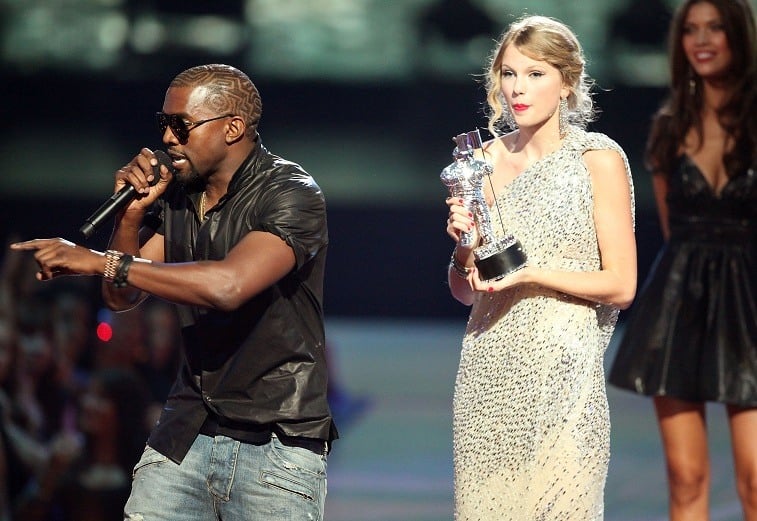 Kanye West jumps on stage after Taylor Swift won the Best Female Video award during the 2009 MTV Video Music Awards. | Christopher Polk/Getty Images
Associated bipolar symptom: Impulsiveness and restlessness
West rushed the stage during MTV's Video Music Awards in 2009 to interrupt Taylor Swift's acceptance speech. He didn't like that Beyonce didn't receive the award and wanted to make his feelings clear.
While this move was completely outrageous, it falls in line with someone struggling with bipolar disorder. Mania is one sign of having bipolar disorder, according to Healthline. In addition to impulsiveness, talking fast and racing thoughts fall under this symptom umbrella.
Next: This symptom led to his 2016 hospitalization.
6. He views his 2016 hospitalization as a gift
Kanye West | Jewel Samad/Getty Images
Associated bipolar symptom: Fatigue
West was hospitalized in 2016 for "exhaustion" after trying to deal with his wife, Kim Kardashian West, being robbed, according to CNN. In addition to fatigue, being withdrawn and feeling sad or hopeless can manifest itself as depression due to bipolar disorder, according to Healthline.
Today, West says being hospitalized was more of a "breakthrough," rather than a "breakdown." While he said he is happy he received treatment, the experience was still rather traumatic.
Next: West continues to receive treatment.
5. West is receiving treatment this way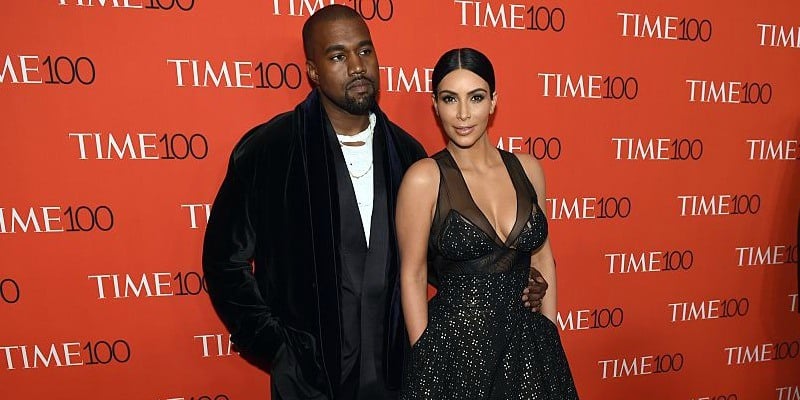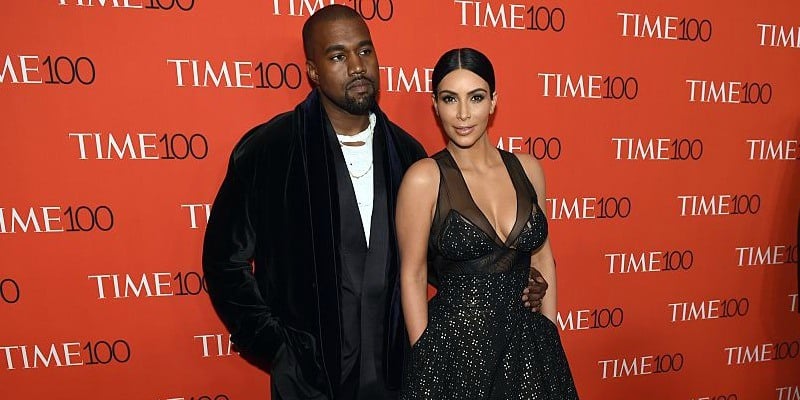 Kanye West and Kim Kardashian West | Timothy A Clary/AFP/Getty Images
Associated bipolar symptom: Overconfidence in abilities
Although West says he is taking medication, he is not working with a professional therapist, CNN reports. Rather, he says he "uses the world as his therapy." "Use people around you as your therapist because they probably know more about you," he says.
While West is on the right path by taking medication, psychotherapy is a vital part of treatment, according to Mayo Clinic.
Next: This bipolar symptom may have led to this declaration.
4. This statement freaked everyone out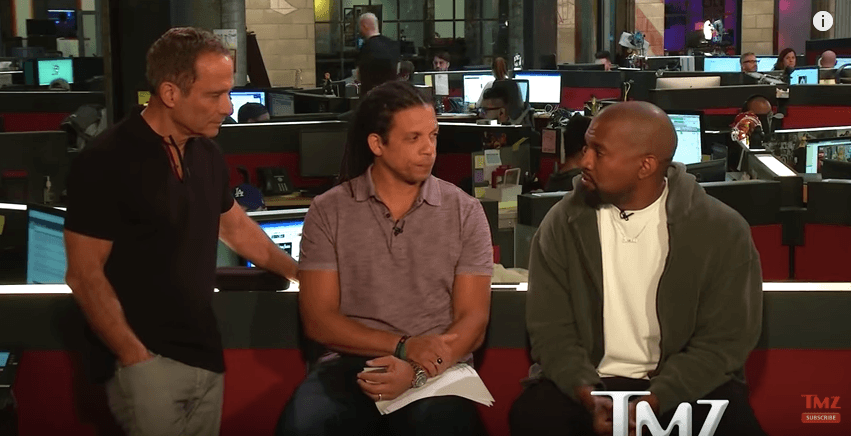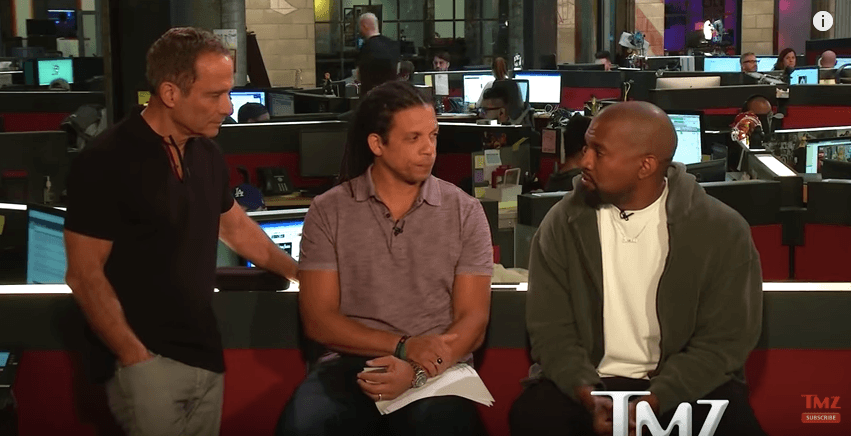 Kanye West's interview on TMZ | TMZ via YouTube
Associated bipolar symptom: Racing thoughts
West appeared at TMZ and said, "When you hear about slavery for 400 years — for 400 years — that sounds like a choice." Unfortunately, while pretty direct, West's comment wasn't what the rapper intended to say. However, his impulsiveness and racing thoughts got the best of him.
West ultimately backed up what he really meant via Twitter. "[T]o make myself clear. Of course, I know that slaves did not get shackled and put on a boat by free will," he wrote, according to CNN. "My point is for us to have stayed in that position even though the numbers were on our side means that we were mentally enslaved."
Next: His struggle with this makes his condition worse.
3. West runs on empty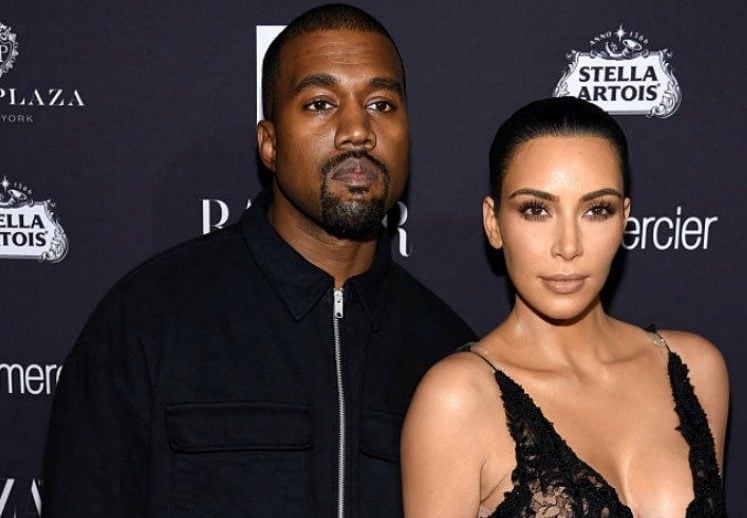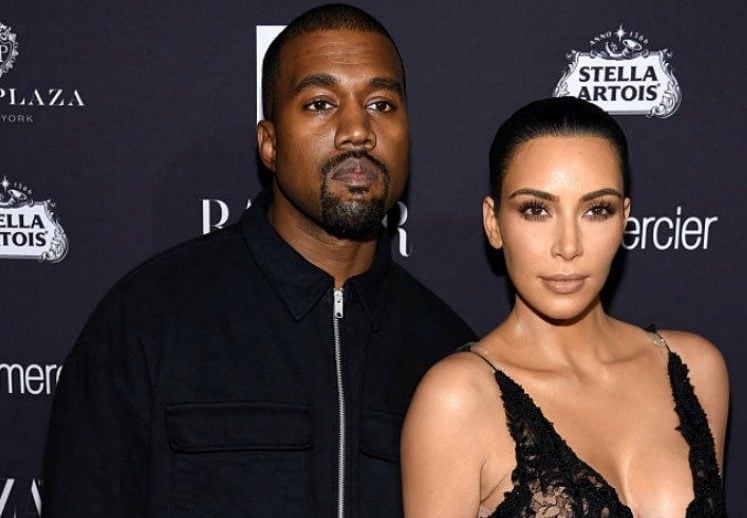 Kanye West and Kim Kardashian West | Dimitrios Kambouris/Getty Images
Associated bipolar symptom: Fatigue
West seems to have a pattern of sleep disruptions and overworking. E! News reports that prior to his 2016 hospitalization, West's clothing line put on a disorganized fashion show that was highly criticized. A couple months later, he ended a performance early, saying his voice was hoarse. And during his last show before his hospitalization, he performed only three songs — and ranted about Jay-Z and Beyonce — before leaving. He later had to cancel his remaining tour dates.
Next: If this doesn't tell you something …
2. His album cover for Ye was a surprise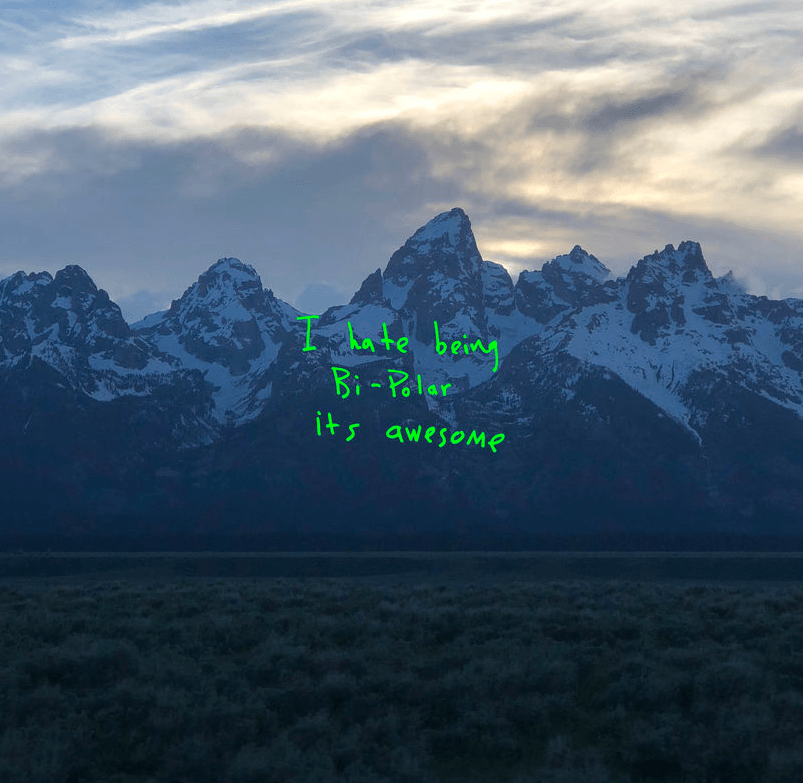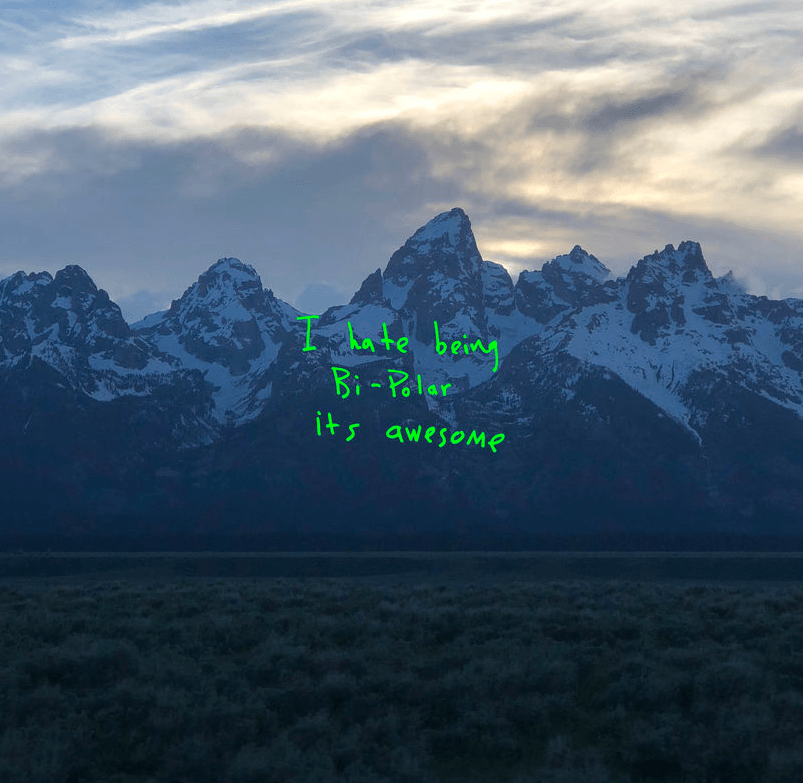 Ye album cover | iTunes
Associated bipolar symptom: Impulsiveness
In a pretty powerful declaration, West's newest album cover states his condition front and center: "I Hate Being Bi-Polar. It's Awesome." And while sharing his mental condition on an album cover may seem to be a thought-out statement, it was actually done at the last minute.
The cover was originally supposed to feature the plastic surgeon who performed West's mother's final plastic surgery, Elite Daily reports. However, on the way to the album listening party, West shot an image of the mountains using his iPhone and made the declarative statement about having bipolar disorder across the front.
Next: This symptom is extremely serious.
1. This is how West views his diagnosis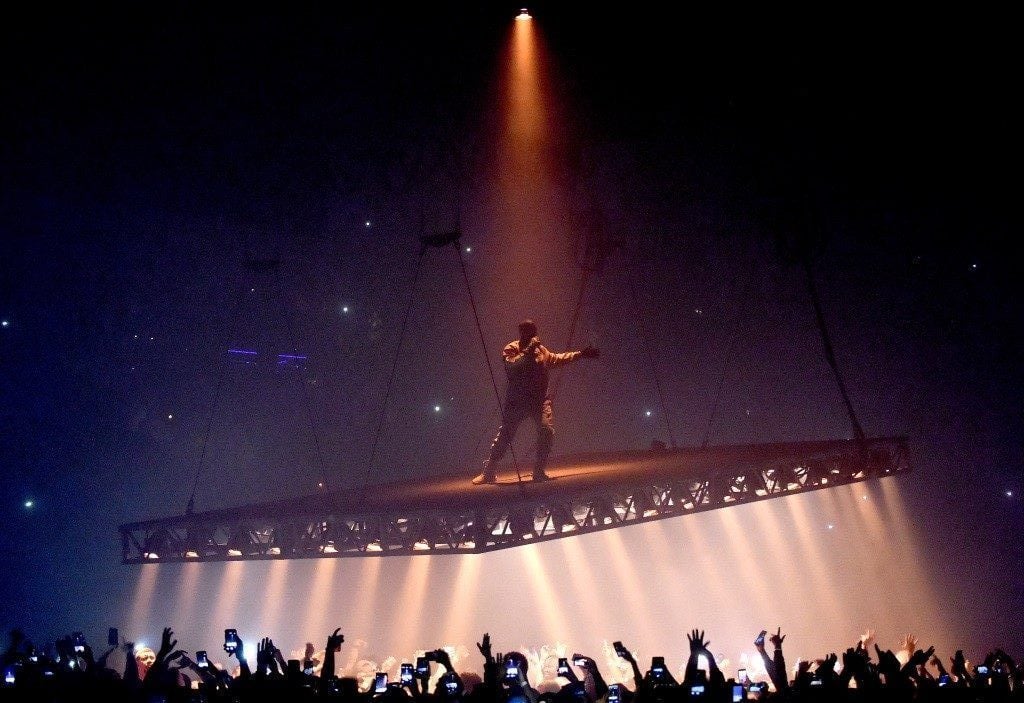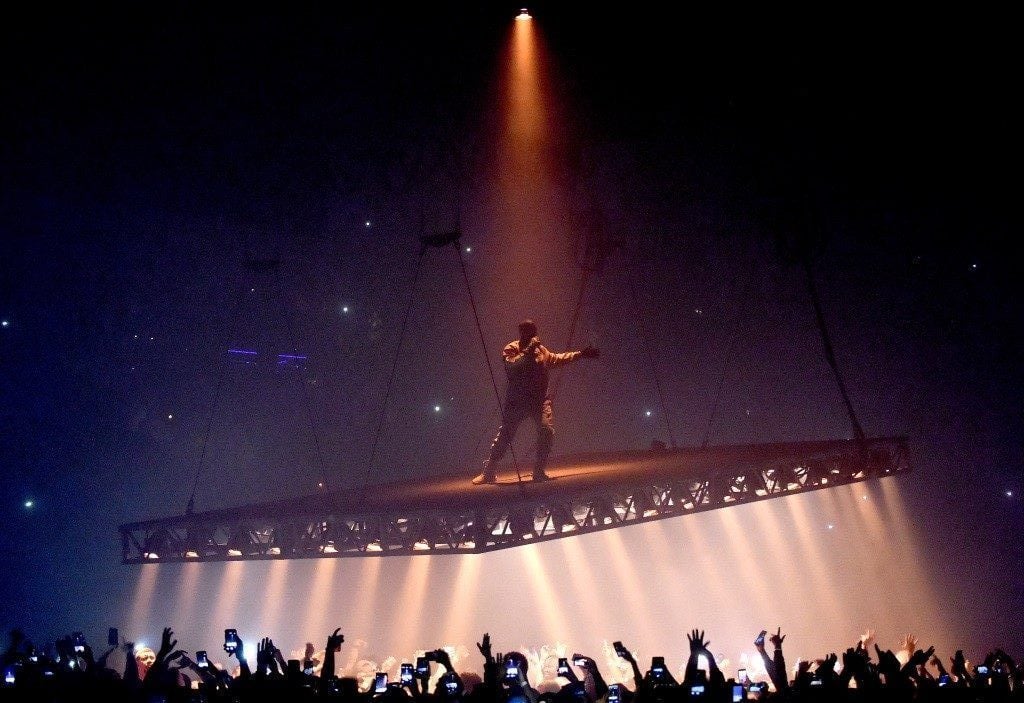 Rapper Kanye West performs. | Kevin Winter/Getty Images
Associated bipolar symptom: Overconfidence in your ability, depression
His song "Yikes" gives listeners a chance to hear exactly how West feels about his bipolar disorder. "That's my bipolar shit, n—a what? That's my superpower, n—a ain't no disability. I'm a superhero! I'm a superhero," Newsweek reports.
He also goes much darker and makes this statement: "If I was trying to relate it to more people, I'd probably say I'm struggling with loving myself because that seems like a common theme. But that's not the case here. I love myself way more than I love you. And I think about killing myself." Being preoccupied with death and suicide are part of the depressive aspect of bipolar disorder, Healthline reports.
Check out The Cheat Sheet on Facebook!
Source: Read Full Article