Lengthy marriages in Hollywood are few and far between. We've cheered some of our favorite couples on, posting their pics on social media as #relationshipgoals, only to find out a week later that they've called it quits! They are here today and gone tomorrow, moving on to their next "bae watch" spotting on the cover of your favorite entertainment magazine.
"Till Death Do Us Part." These are the vows we repeat to our spouses whom we love so much when we take that step to get married. However, when it comes to some Hollywood celeb couples, "death" may not be literal.  Tom Hanks & Rita Wilson, Denzel Washington & Pauletta, Kevin Bacon & Kyra Sedgwick, and Will & Jada Pinkett are a few examples that Hollywood love has potential, but sadly the breakups, outweigh the makeups.
Below is a list of seven shortest celeb marriages of all times.
Kid Rock & Pamela Anderson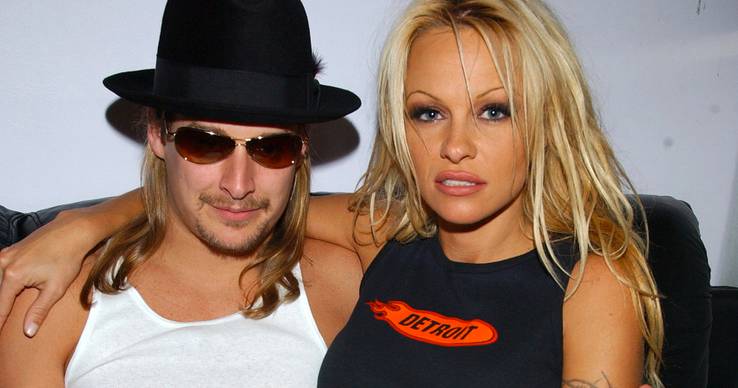 When these two crazy kids got together, their fans thought they were a perfect match.  They were married in 2006 and gave the world a show with the over the top PDA. The press was all over this rock star couple, but were quickly disappointed.  Four months into their marriage, news broke that the couple ended things.  In an interview with People shortly after the split, Kid Rock accused Pamela Anderson of deceiving him, by using a false miscarriage to get her way with him. Anderson never confirmed or denied the accusations.
Nicolas Cage & Lisa Marie Presley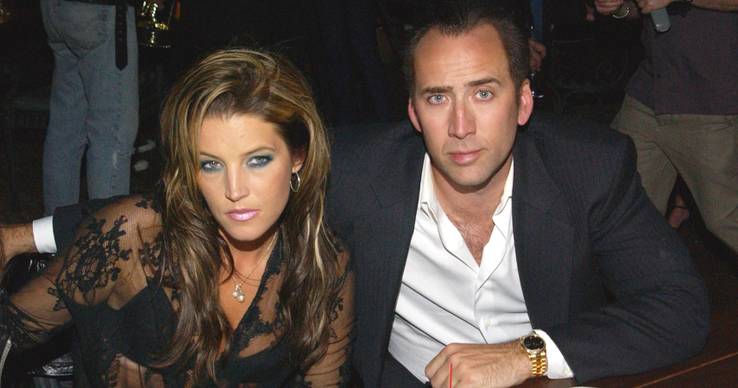 Lisa Marie Presley, daughter of the "King of Rock & Roll," Elvis Presley, married the Ghost Rider actor Nicolas Cage in 2002, on the 25th anniversary of her father's death to be exact.  Although we had high hopes for the couple, they split three months into the marriage.  Both parties have been tight-lipped about the details surrounding the divorce, yet they both agree on one thing. They should have never been married in the first place.
Mario Lopez & Ali Landry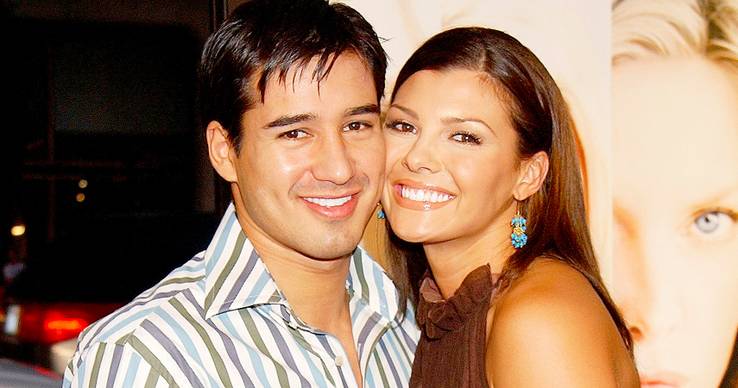 The Saved By The Bell stud and model, married in 2004.  Unfortunately, this pair entered their marriage on the wrong foot. Lopez has admitted to having a fling just days before he was married.  Instead of postponing the marriage, he went through with it and allowed Landry to find out about his actions on her own.  After a short 18 days, the marriage was over.  Lopez confirmed in an interview with Howard Stern, that he was young and didn't know how to handle himself.
Eddie Murphy & Tracey Edmonds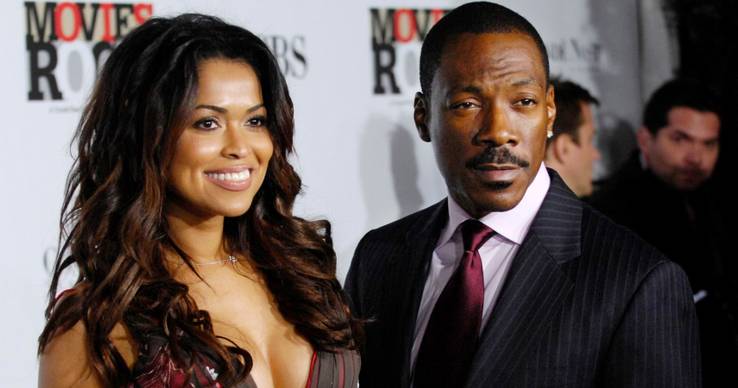 Eddie Murphy and Tracey Edmonds had a star-studded, yet quiet wedding back in 2008 on the lavish island of Bora Bora.  Many sources state this union was doomed from the start.  Attendees of the wedding reported Murphy lashed out on Edmonds on numerous occasions during their honeymoon. After 14 days, the couple said "I don't," announcing their split and making a stunning announcement that the union was not even legal, but was a symbolic ceremony. Uhh okay.
Carmen Electra & Dennis Rodman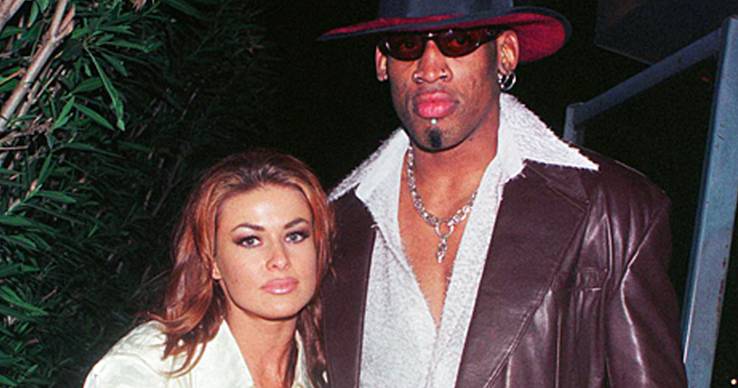 As Jamie Foxx hit song says, Blame It On The Alcohol.  That's exactly what Dennis Rodman did in regards to his marriage to Carmen Electra.  The former NBA player and the actress, wed in 1997. This union crashed and burned after nine days when Rodman filed for an annulment.  His reason for the split?  He was intoxicated.  Electra later confirmed in an interview with Oprah that the morning after they wed, they woke up asking, "Oh God, what did we do?" The question is, what were they drinking?
Kim Kardashian & Kris Humphries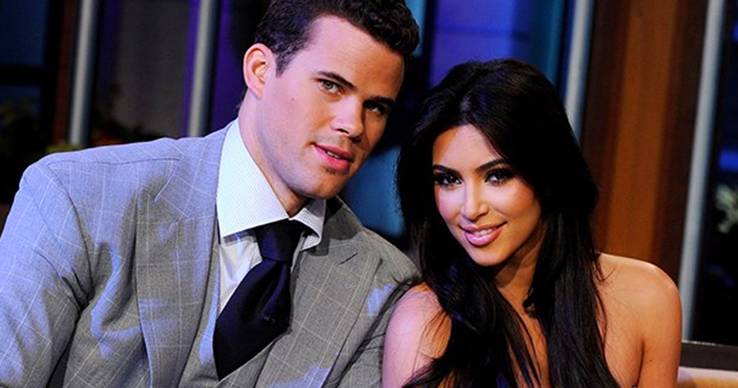 The marriage and ultimately the divorce of reality star Kim Kardashian and NBA player Kris Humphries may have been one of the most publicized disasters in Hollywood history. The couple exchanged vows in front of a record 10.5 million viewers in August of 2011, but by Christmas, they were already divorcing.  Their messy divorce lived in the media, with allegations of fraud and infidelity filling the court records.  Kardashian denied that the marriage was a publicity stunt for the family's show, however the million-plus dollar payday they received through endorsements and show ratings makes us think otherwise.
Britney Spears & Jason Alexander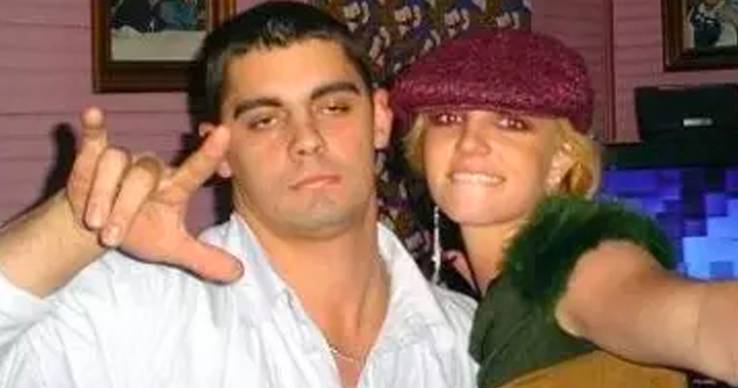 The pop princess holds a record-breaking marriage length of 55 hours.  She and her childhood friend, Jason Alexander, tied the knot in Sin City back in 2004. Sources report that her mom, Lynn Spears flipped out and got on the first plane to Vegas. In an effort to maintain Britney's "good girl" image, she quickly had the marriage dissolved.
Source: Read Full Article