Meghan Markle and Prince Harry have only known each other since summer 2016. However, she's been dressing like royalty long before meeting the prince on a blind date.
From sophisticated cocktail dresses to a casual ensemble Kate Middleton will for sure want to borrow, we share some of her most royalty-approved red carpet looks, ahead.
1. This jacquard cocktail dress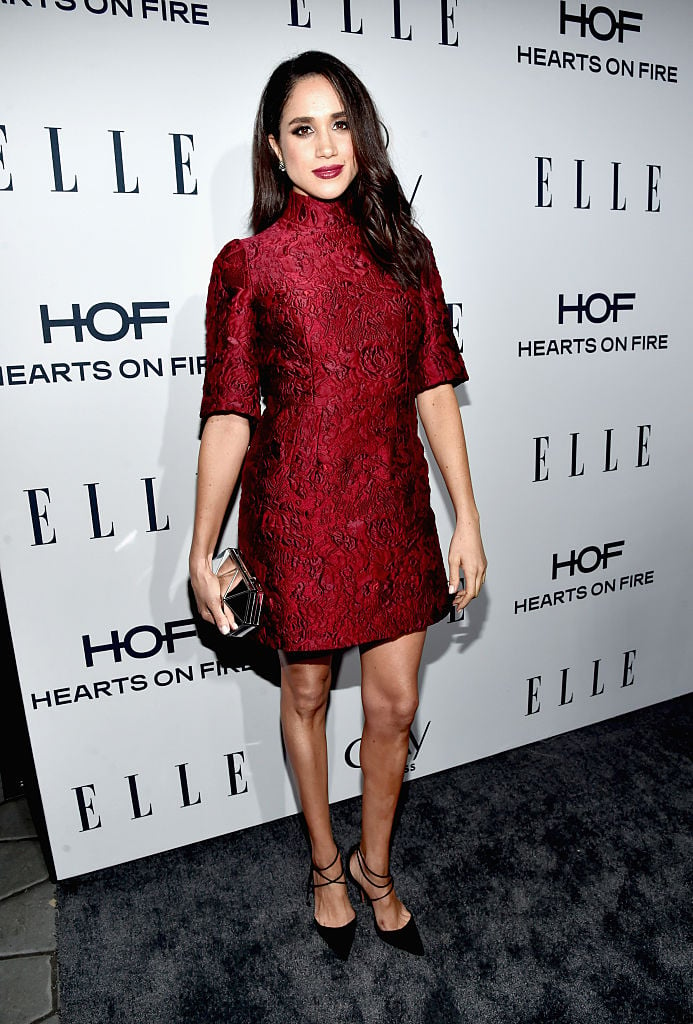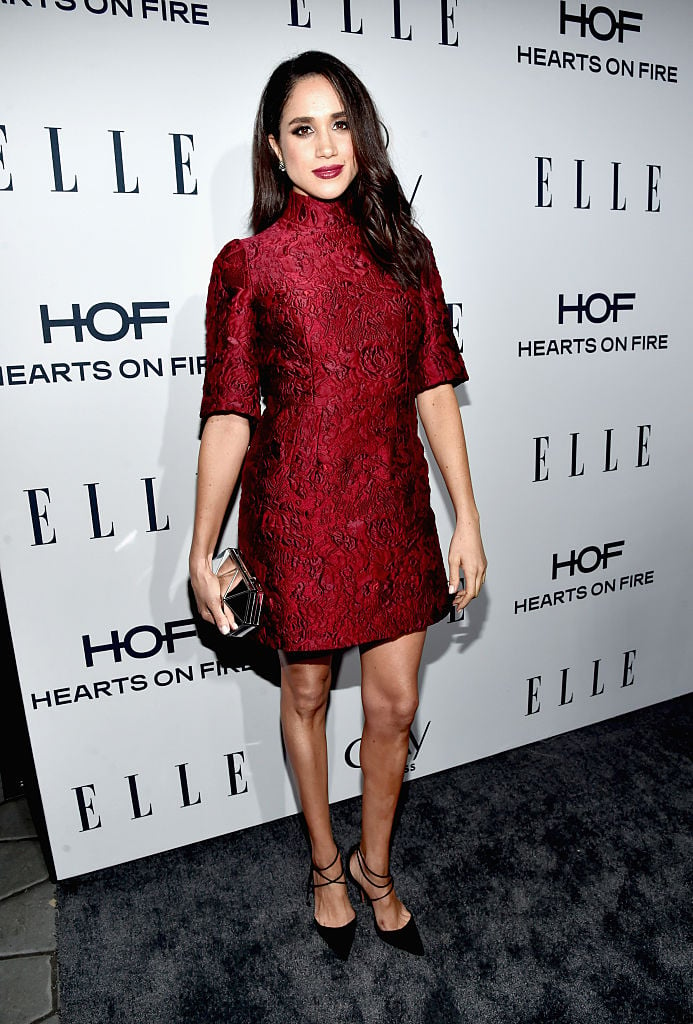 Meghan Markle wore this dress for ELLE's Women in Television Dinner. | Alberto E. Rodriguez/Getty Images for ELLE
When it comes to the royal family style rules, one must always keep it classy. And Meghan Markle does just that with this red jacquard cocktail dress. With the exception of the length (something tells us the queen would prefer something a little longer), the dress features a gorgeous, rich-colored hue with intricate detailing fit for a princess.
2. This skirt and turtleneck ensemble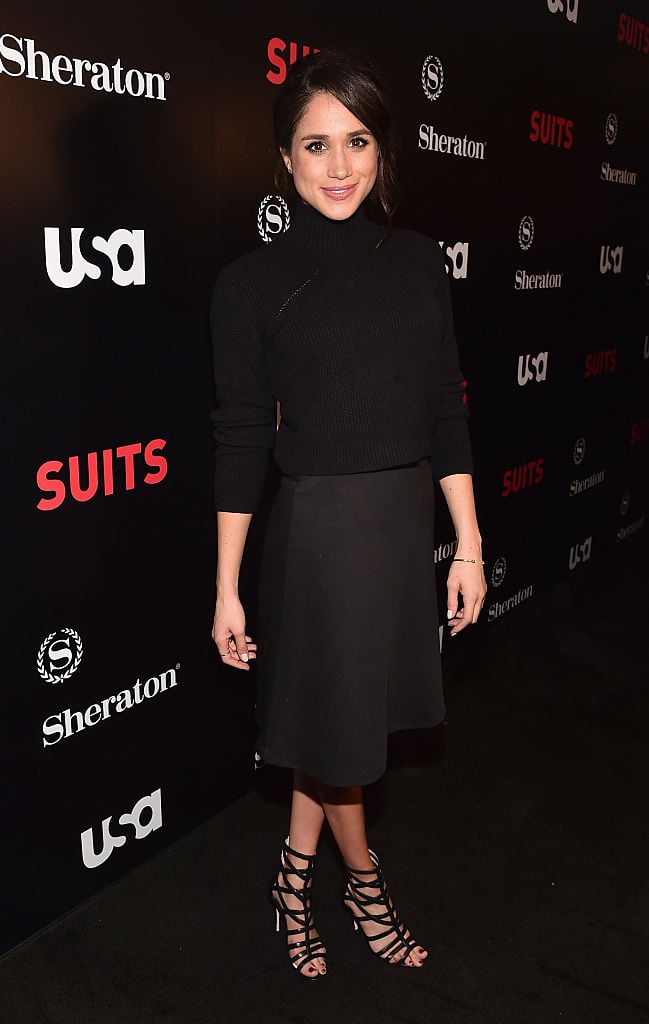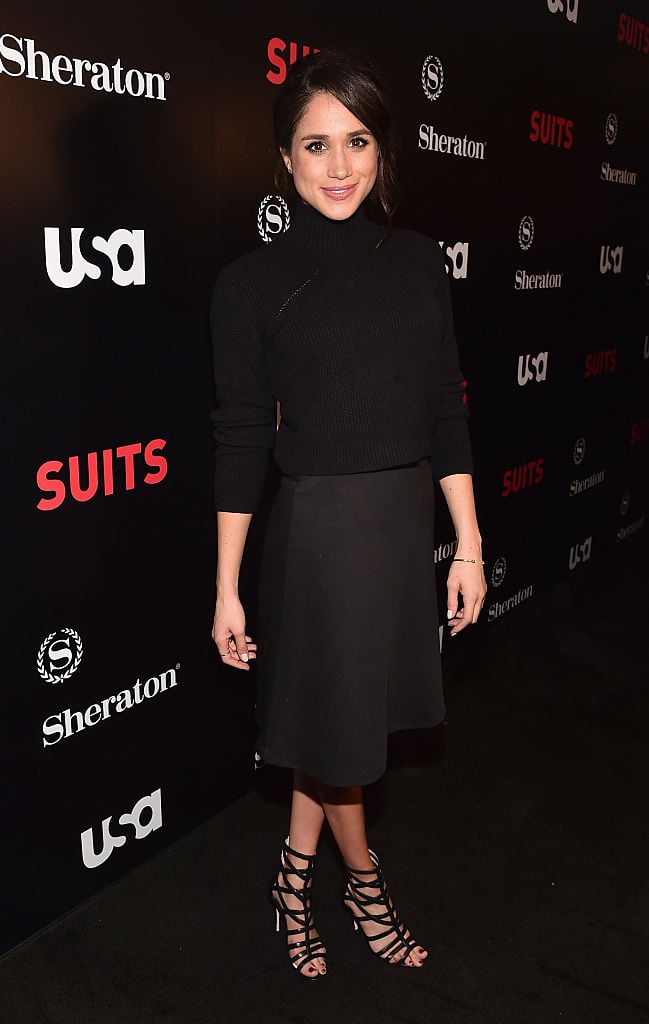 She wore this for the premiere of Suits Season 5. | Alberto E. Rodriguez/Getty Images
When it comes to dressing smart, Meghan Markle knows what she's doing. This turtleneck and mid-length skirt ensemble is definitely something she could wear in her new role.
3. This teal gown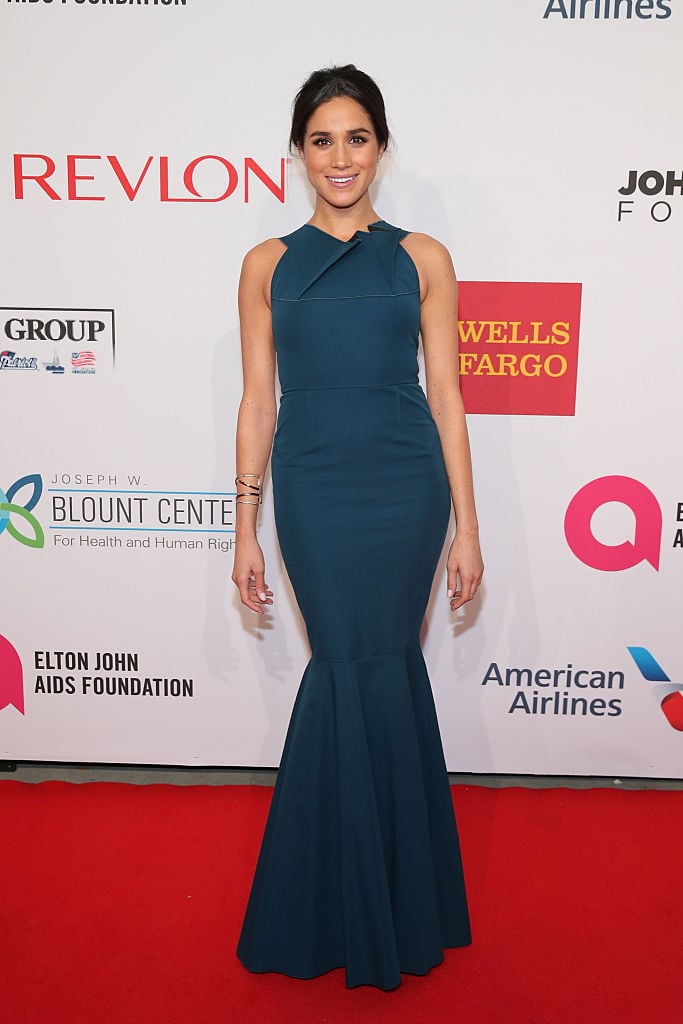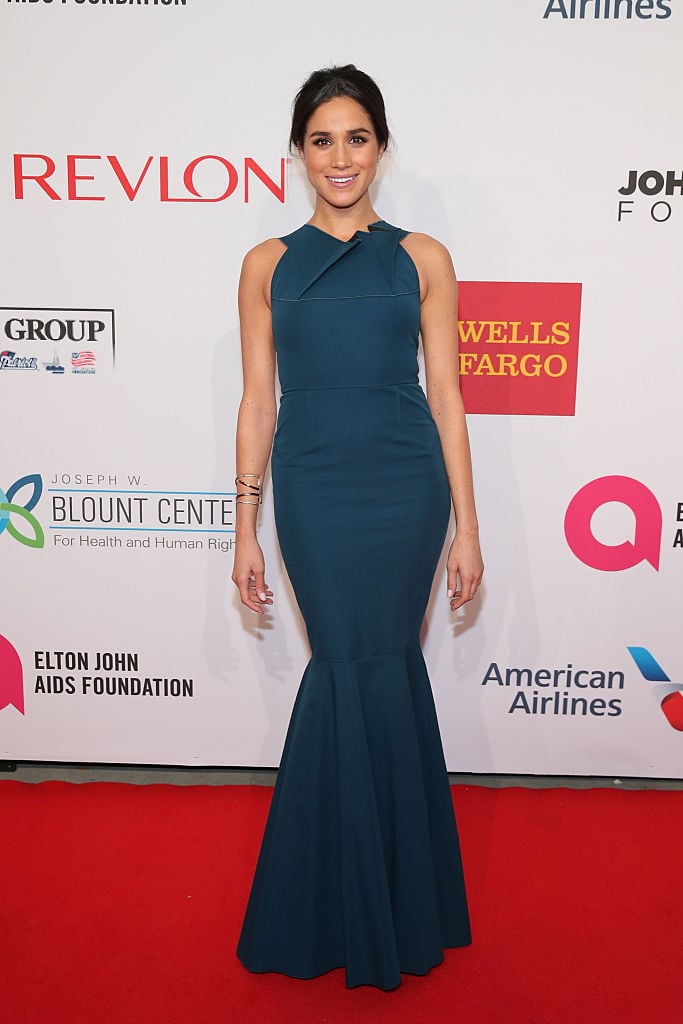 This gown was for the Elton John AIDS Foundation's 13th Annual An Enduring Vision Benefit. | Neilson Barnard/Getty Images for CIROC Vodka
When we think of royal style, we think of all the gorgeous gowns women in the royal family have worn throughout the years. And the teal dress Markle wore to Elton John AIDS Foundation's 13th Annual An Enduring Vision Benefit fits right in.
4. This jeweled cocktail dress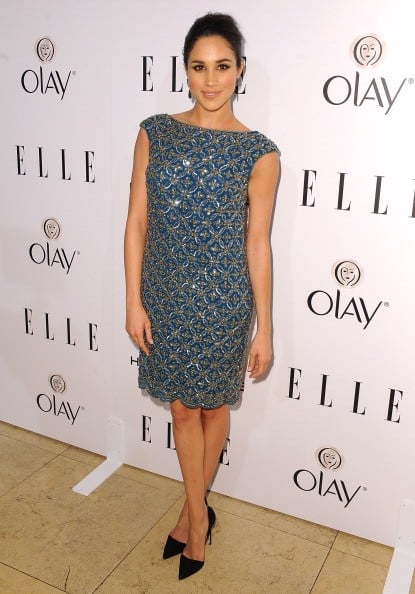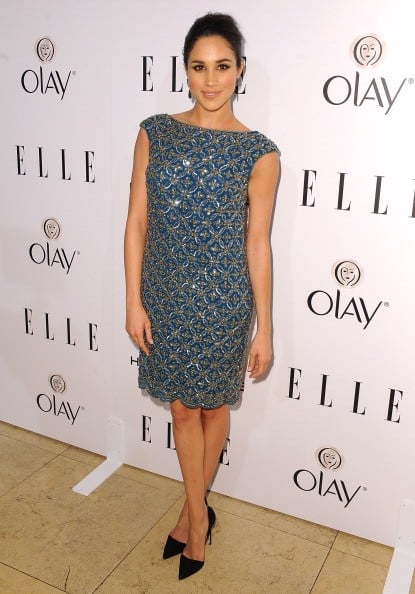 She wore this to another ELLE Women in Television event. | Angela Weiss/Getty Images
With all of the official engagements she will have to attend as wife to Prince Harry, Meghan Markle will need a closet full of royalty-approved cocktail dresses to choose from. Fortunately, she already has a few — such as the jeweled one she wore to ELLE's Annual Women in Television Celebration — to choose from.
5. This sophisticated silk number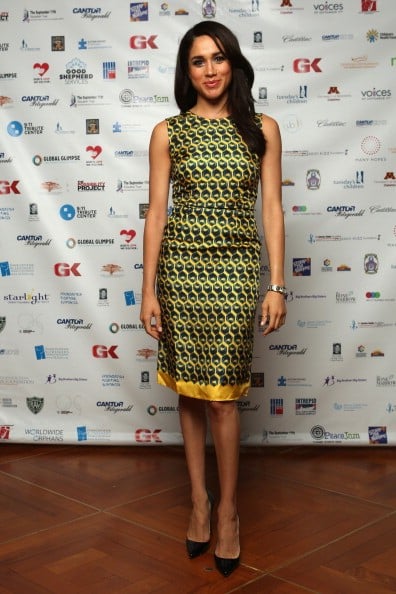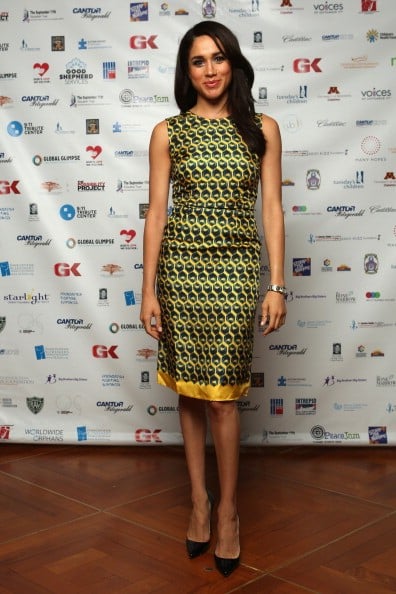 This dress was for Annual Charity Day hosted by Cantor Fitzgerald and BGC. | Mike McGregor/Getty Images for Cantor Fitzgerald
When it comes to dressing like a royal, sophistication is key. That said, sophistication doesn't mean boring. This silk patterned dress is the perfect mix of both classy and fun.
6. This blazer and jeans combo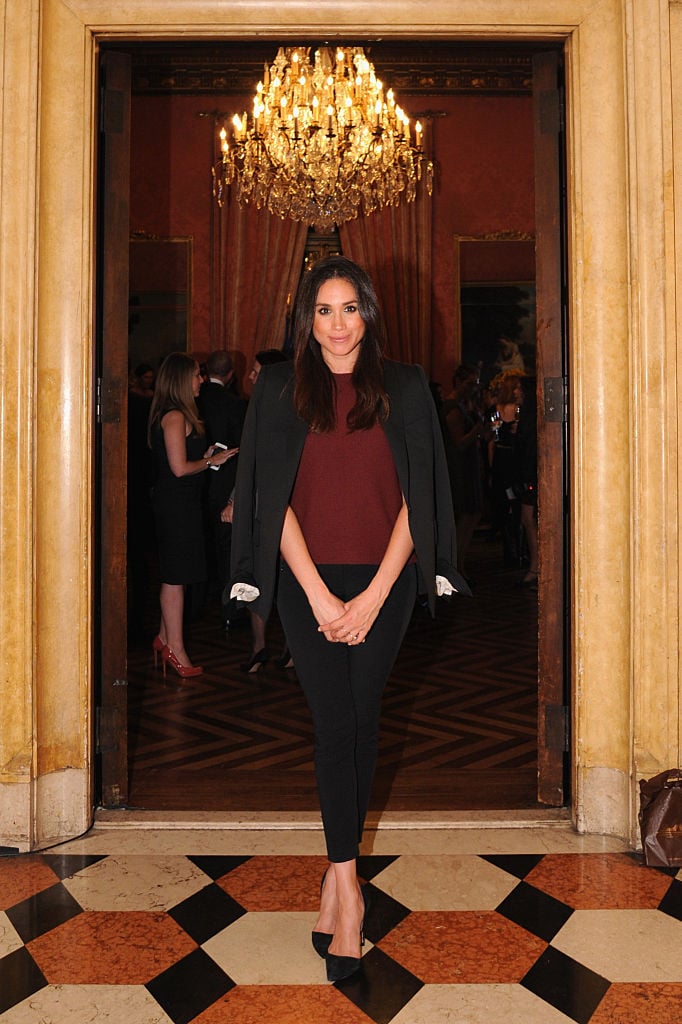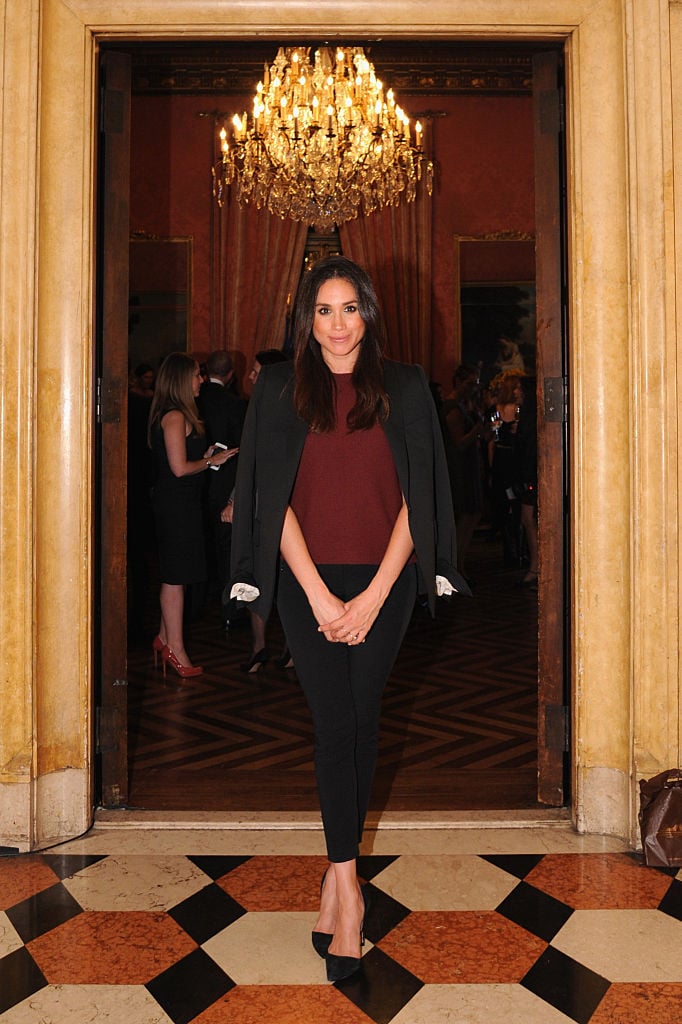 She wore this outfit to a dinner. | Bryan Bedder/Getty Images for Relais & Chateaux
Kate Middleton is a big fan of blazer jackets and jeans. And it looks like she and Meghan Markle have that in common. While she won't be advised to wear this to a formal event, the blazer and jeans combo would work great for a more casual (by royal standards) outing.
7. This mauve high-neck dress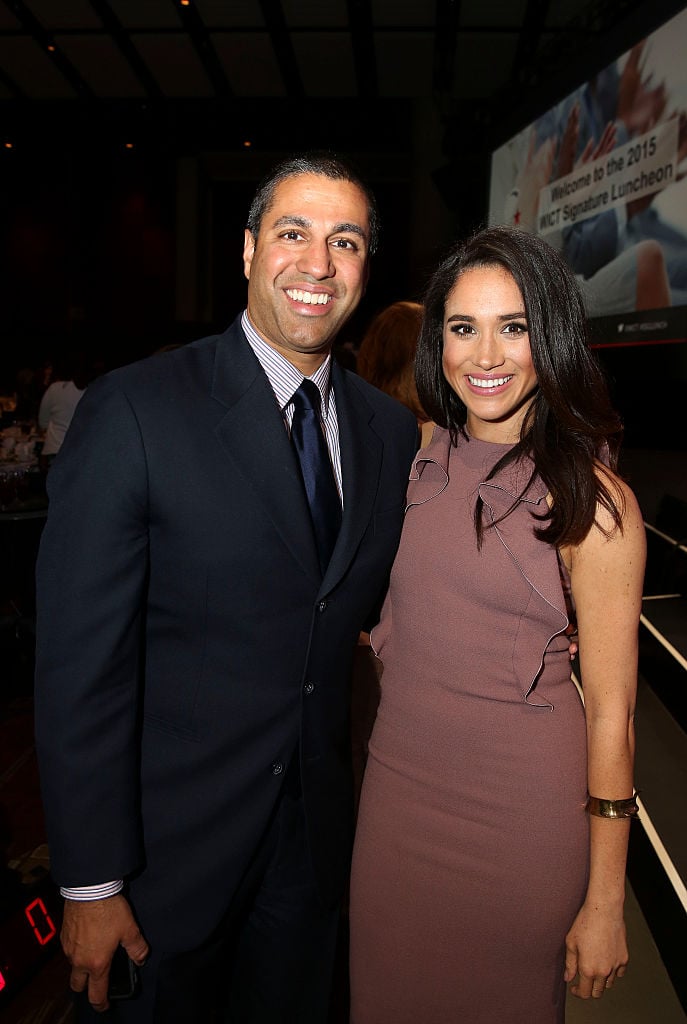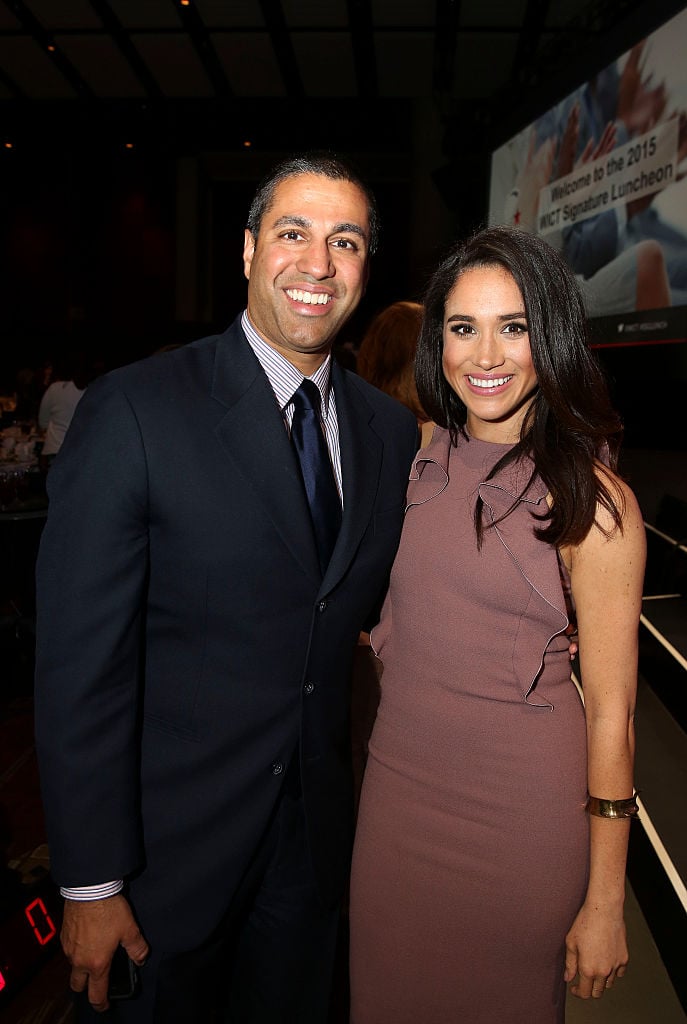 She wore this while attending the Women in Cable Telecommunications Signature Luncheon. | Tasos Katopodis/Getty Images for WICT
When it comes to dressing like a royal, one of the biggest no-nos is cleavage. That said, this high-neck mauve dress is a perfect way to show off her flirty style and still keep within the royal family rules.
Check out The Cheat Sheet on Facebook!
Source: Read Full Article