Thanksgiving is fast approaching, and after feasting at tables of plenty, you might need some recovery time before you start picking at the meal's leftovers. Seeing as it's the official start of the holiday TV season, what better way to top off your Turkey Day celebrations with a Netflix marathon? If you need something to do while recovering from your food coma, here are the Netflix Thanksgiving TV episodes to watch after your guests have called it a night.
These picks come from what is currently available on Netflix, so head over to Hulu if you need a "Slapsgiving" fix from How I Met Your Mother. Whether you want to watch a classic sitcom that never passed an opportunity to celebrate a holiday or a drama that became even more poignant during a festive time, Netflix has a solid archive to suit whatever non-edible craving you're experiencing. Ease up on the turkey, grab some coffee, and guard the remote with your life before any relatives can switch on football. If you're staying up for Black Friday sales, play all of the Friends turkey-themed episodes consecutively and search for any sitcoms with a episode aptly titled "Thanksgiving." That's my idea of a successful holiday.
Here's to the start of our winter hibernation!
1. "The One Where Ross Got High" ('Friends,' Season 6)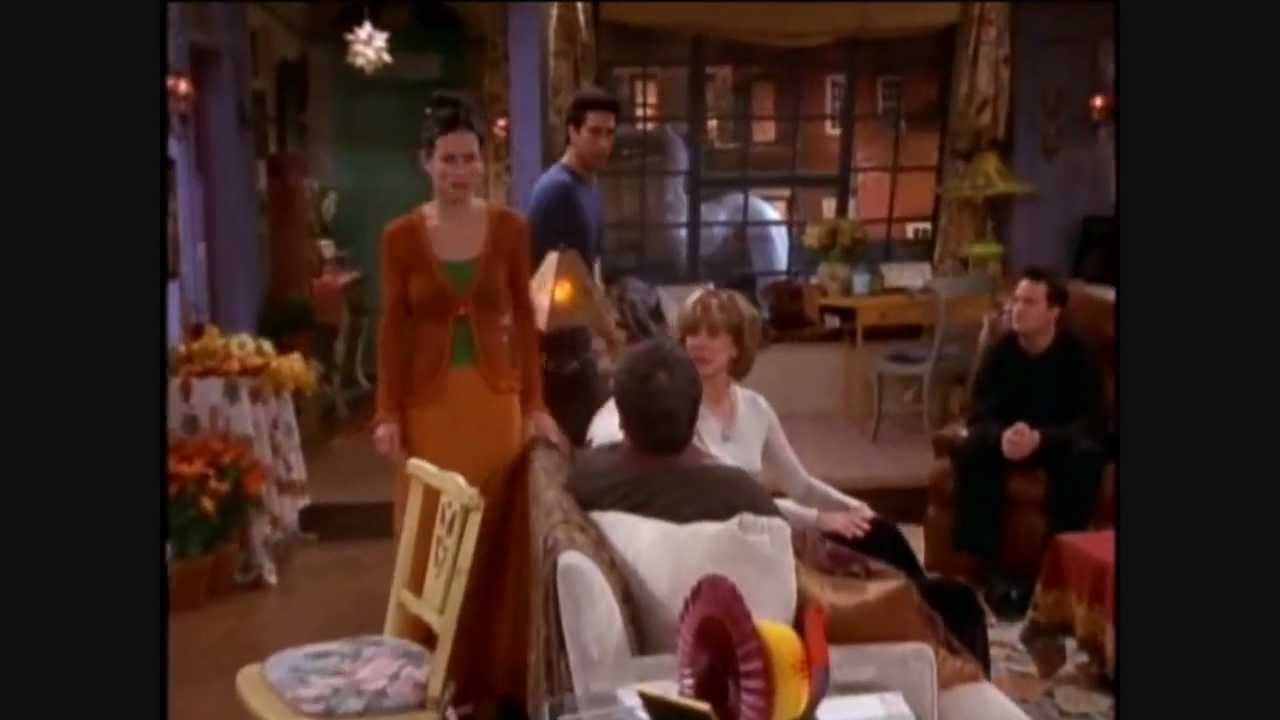 It's definitely difficult to narrow down Friends' 10 Thanksgiving episodes to one you just can't skip. No hard feelings if you love the gang's football game, Monica's turkey head, or dinner with Brad Pitt the most, but for a taste of what's arguably Friends' most quotable holiday story, look toward this sixth season standout.
Jack and Judy Geller join the group's Thanksgiving celebration at Monica's apartment, and while she and Chandler figure out how to tell her parents that they live together, Ross recalls a hazy college memory explaining why Jack and Judy dislike Chandler. The siblings' secrets, as well as the others' Thanksgiving antics, eventually explode in a classic moment from the beloved sitcom.
2. "A Deep-Fried Korean Thanksgiving" ('Gilmore Girls,' Season 3)
Being such popular ladies, Lorelai and Rory find themselves with four different Thanksgiving dinners to hit up by the end of the night. Although it plays out alongside Rory's massive change of heart about attending Harvard, the real appeal of this episode is the quirky charm of each Star Hollows family's Thanksgiving. Like a good number of us on Thanksgiving, Sookie turns to alcohol to deal with Jackson's family, while the Kims offer the Gilmores tofurkey long before it was considered trendy.
After an awkward dinner with Luke and Jess, the women head to Richard and Emily's, where Rory drops a bombshell about her college applications. What's a holiday without the reveal of a family secret? (We're looking at you, This Is Us).
3. "WUPHF.com" ('The Office,' Season 7)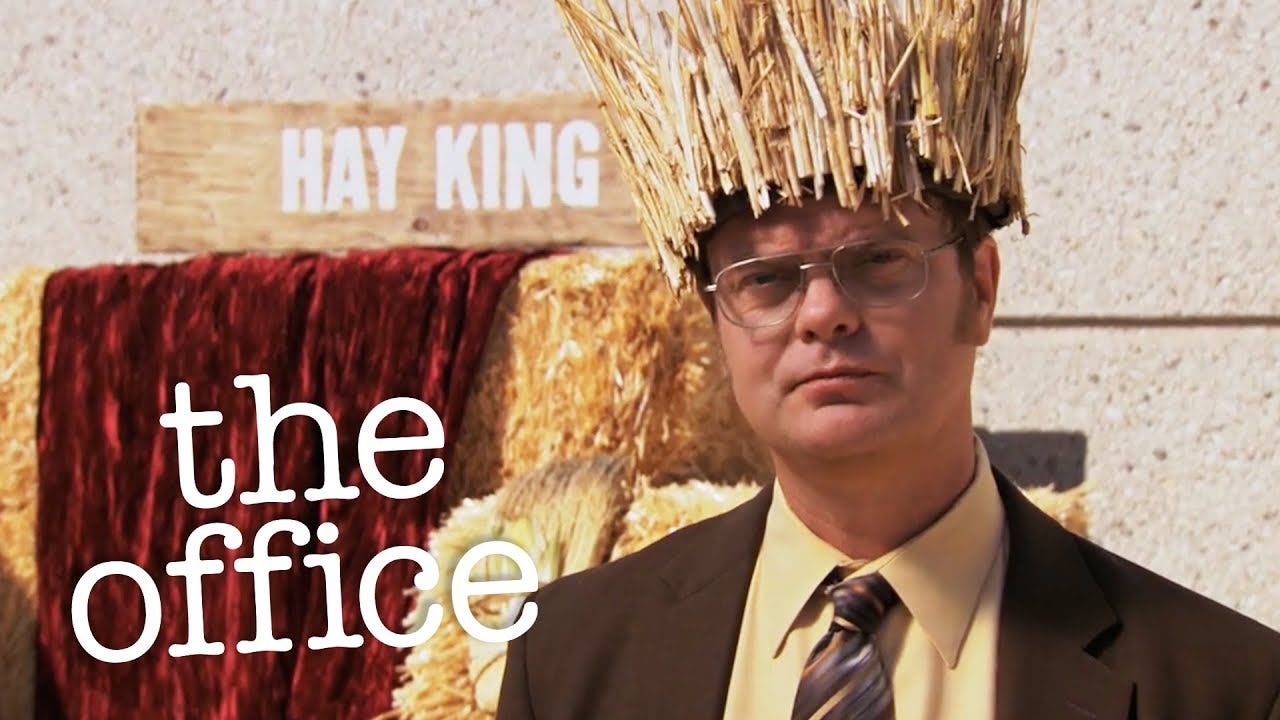 Most of us probably don't have the time to squeeze in a visit to a hay maze on Thanksgiving Day, so you can make do with Dwight's holiday theme park on The Office. Although the real focus of the episode is Ryan's wavering business deal WUPHF.com, the subplot featuring the status of Dwight and Angela's baby contract is the dose of zaniness you expect to experience on Thanksgiving. If your weird uncle is getting on your last nerve, just watch Dwight's mission to become the Hay Festival King and remind yourself that your holiday could be much worse.
4. "Feast of Feasts" ('Chilling Adventures of Sabrina,' Season 1)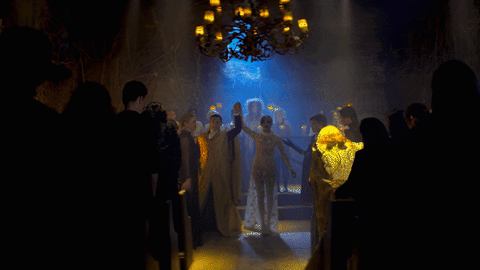 Keep the little cousins out of the room for this one. While Thanksgiving is coming up in the mortal world, Sabrina and her family are preparing for the Feast of Feasts, a cannibalistic celebration honoring the self-sacrifice of the ancient witch Freya. Sabrina's magical nemesis Prudence is selected as the queen the coven will devour, but Sabrina tries to convince Prudence that offering herself for slaughter isn't what the Dark Lord wants. It's not the most traditional Thanksgiving entertainment, but if you've delayed your Chilling Adventures of Sabrina binge until you have post-holiday laziness as an excuse to watch, now's the time to zoom through the season.
5. "Thanksgiving" ('New Girl,' Season 1)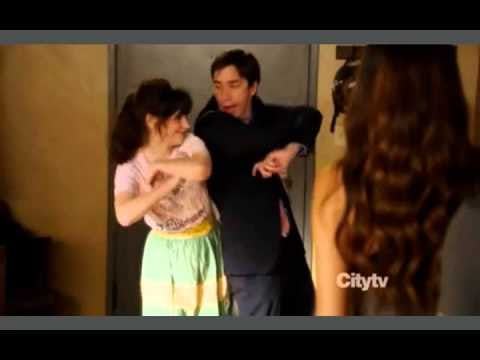 One of many sitcoms with an aptly named holiday episode, New Girl celebrated its first Thanksgiving with Jess inviting her crush and colleague Paul to the gang's dinner. As a music teacher, Justin Long's Paul was just as quirky as Jess, prompting plenty of holiday-themed songs and unexpected trauma as the night progressed. Like with Friends, the show produced a Thanksgiving episode for every season but its shortened final one. Picking a favorite episode can be challenging, so why not start at the very beginning?
6. "Thanksgiving" ('That '70s Show,' Season 1)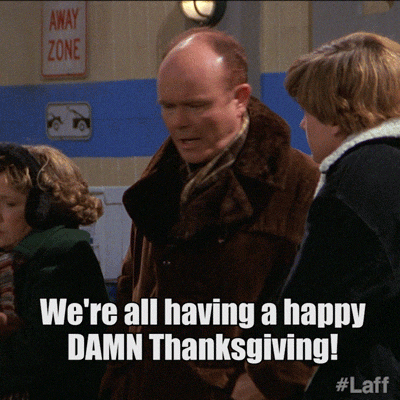 Let's be honest — sometimes Thanksgiving can be a drag where the only high point is the plethora of food on the table. That '70s Show's first take on the holiday comes from, yes, another episode named after Turkey Day and captures that existential dread of seeing distant family. The story begins with the Formans dreading Red's mother coming to visit. However, Grandma's impending arrival is quickly forgotten when Laurie brings home an attractive friend who distracts Eric from Donna. If your day doesn't go according to plan, channel your inner Red and remind yourself to have a "happy damn Thanksgiving."
7. "Thanksgiving" ('Glee,' Season 4)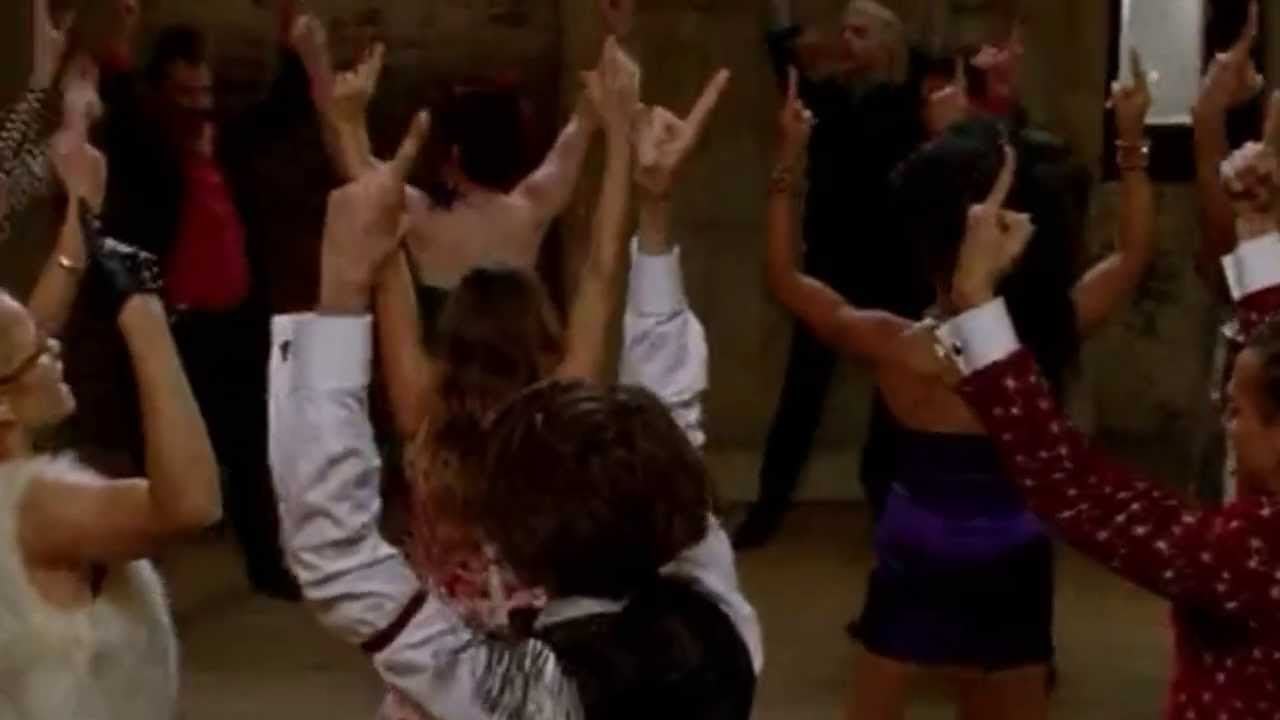 Remember when Sarah Jessica Parker was on Glee? Yeah, me neither. Season 4 of the musical series takes place during Rachel and Kurt's time in New York, and while their former classmates use the Thanksgiving break to help the glee club prepare for Sectionals, these two stay in Manhattan for the holiday. To be fair, I wouldn't pass on celebrating anything with SJP either, so it's nice to live vicariously through this episode from one of Glee's silliest years. After all, Carrie Bradshaw wasn't exactly writing odes to the romantic allure of Thanksgiving on Sex and the City, so where else would we see Parker in full turkey mode?
8. "The Indians in the Lobby" ('The West Wing,' Season 3)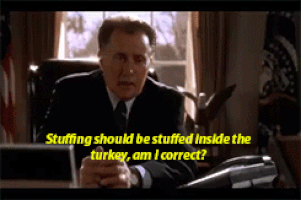 For some intellectual stimulation after your food coma kicks in, try the walk-and-talks and political jargon of this West Wing Thanksgiving story. As the White House prepares for Thanksgiving, a frantic President Bartlet wants to talk about turkey to anyone who will listen, resorting to calling the Butterball hotline for cooking advice. Meanwhile, CJ meets with a pair of Native Americans who refuse to leave unless their appeal for better public health projects on reservations is heard. The show covers the annual pardoning of turkeys in Season 2's "Shibboleth," but the idea of watching a president calmly talk to Butterball volunteers about stuffing just feels particularly quaint and heartwarming this year.
What will you be watching after your second or third round of Thanksgiving dinner?
Source: Read Full Article