The MTV Video Music Awards are the perfect place to debut new music videos, songs and even significant others.
As the annual award show gears up for its 34th ceremony on Monday night, there's plenty of jaw-dropping history to accompany MTV's signature show. Whether it be Madonna writhing around as a sexy bride in 1984 or the pop icon making an equal splash nearly a decade later with a three-way kiss featuring Britney Spearsand Christina Aguilera, the MTV stage has been the designated place for celebrities' musical shenanigans for more than 30 years. Lest we forget the Miley Cyrus twerking incident or Kanye West's notorious Taylor Swift interruption ("Imma let you finish")?
However, before the show even begins, stars make just as much of a statement when they hit the red carpet—many with a significant other. While some of those celebrity couplings seemed commonplace at the time, some red carpet duos feel like pure figments of our imaginations today.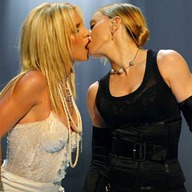 Photos
MTV VMAs: The Most Controversial Moments
From former king and queen of pop Justin Timberlake and Britney Spears to Hollywood's bonafide newlyweds, Jessica Simpson and Nick Lachey, prepare to open a Pandora's box of MTV VMA romantic history and long for the good ol' days.
Ready, get set—go!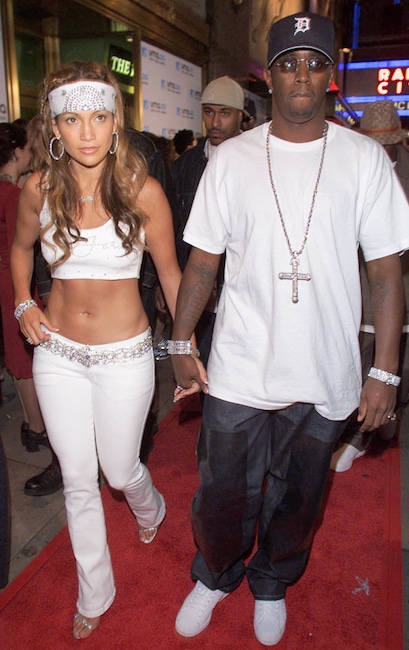 Frank Micelotta/Getty Images
Jennifer Lopez & Sean "Diddy" Combs

J.Lo rocking a bandanna—need we say more?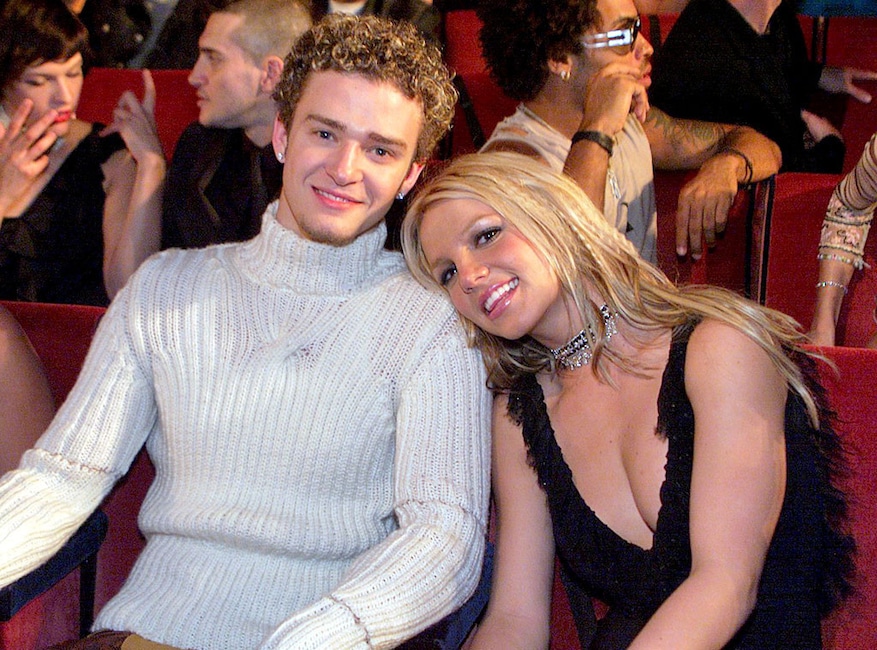 Kevin Mazur/WireImage
Justin Timberlake & Britney Spears

Gone are the 2000 days of the pop world's reigning king and queen.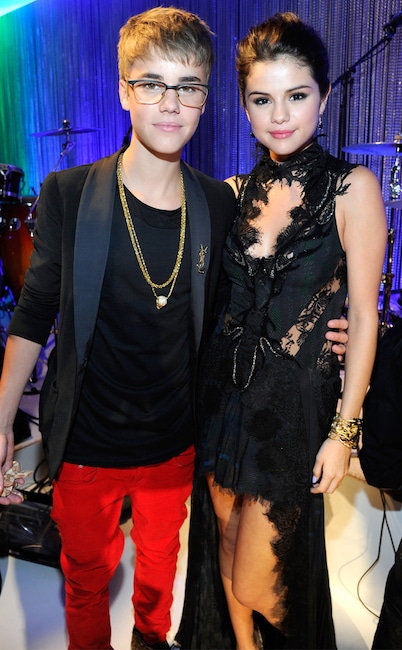 Kevin Mazur/WireImage
Selena Gomez & Justin Bieber

We would be bad liars if we said we didn't miss this couple just a bit.
Article continues below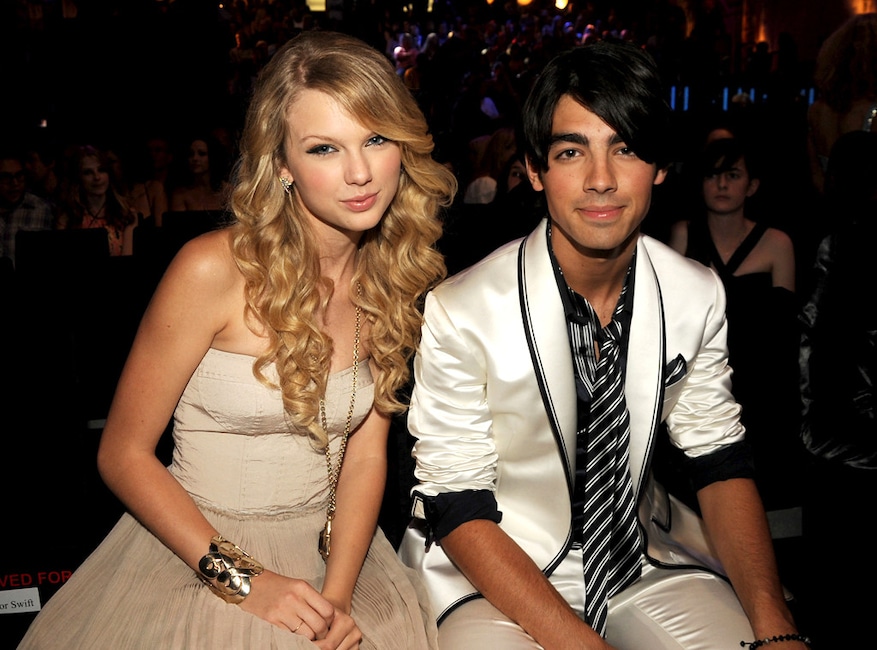 Jeff Kravitz/FilmMagic
Taylor Swift & Joe Jonas

Their's was a short-lived love story.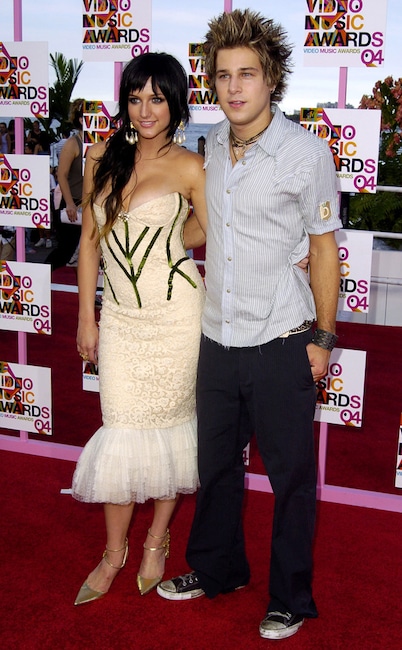 SGranitz/WireImage
Ashlee Simpson & Ryan Cabrera

She's married with kids today, but more than a decade ago the songstress was going steady with her "On the Way Down" beau.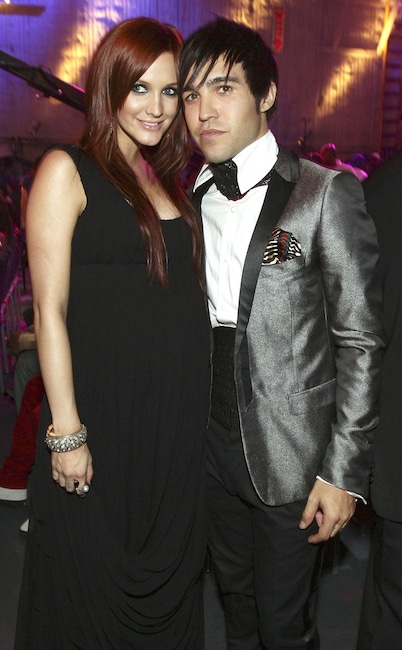 Chris Polk/FilmMagic
Ashlee Simpson & Pete Wentz

Four years later, the star popped up at the award show again on the arm of her then-husband.
Article continues below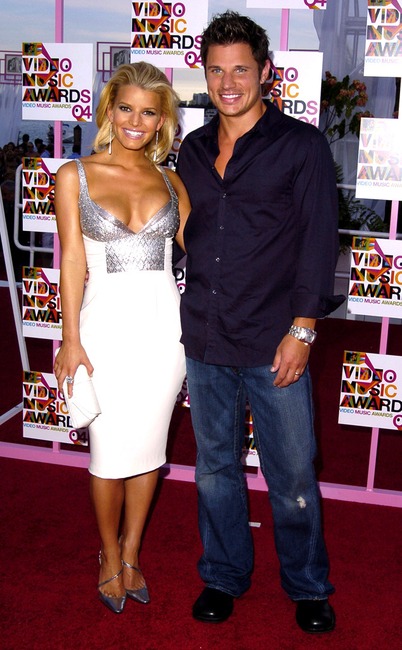 SGranitz/WireImage
Jessica Simpson & Nick Lachey

Two years before reality TV's original couple called it quits, they hit the MTV VMA red carpet—pearly smiles and all.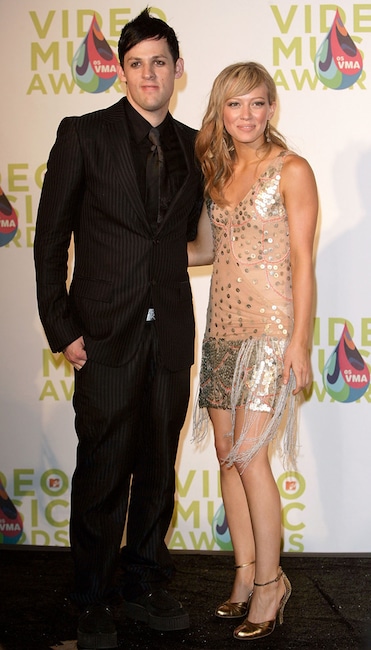 Getty Images
Hilary Duff & Joel Madden

Sure, this romance was so yesterday, but at the time, these two were living the lifestyles of the rich and famous together.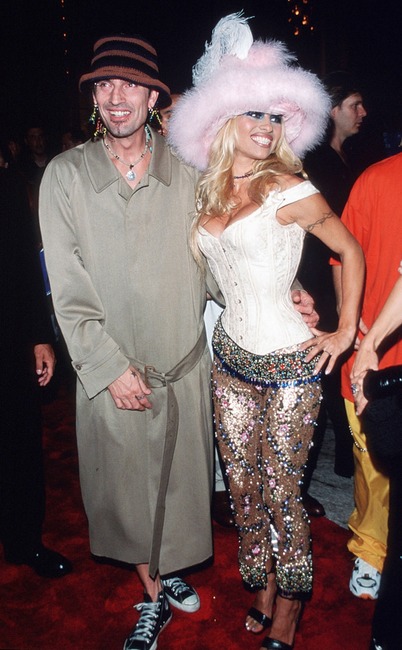 Evan Agostini/Liaison/Getty Images
Pamela Anderson & Tommy Lee

This former Mr. and Mrs. made quite the splash on the MTV VMA red carpet in 1999.
Article continues below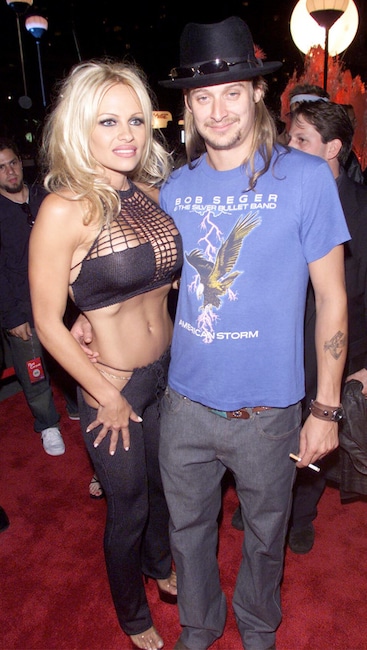 Dave Hogan/Getty Images
Pamela Anderson & Kid Rock

Two years later, the starlet was back at the show, that time with a new rock star.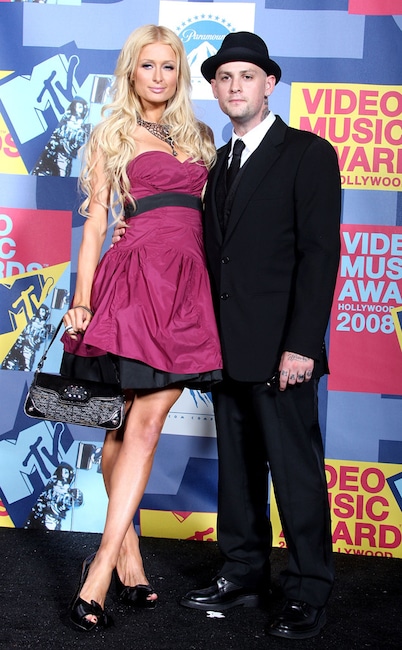 Frederick M. Brown/Getty Images
Paris Hilton & Benji Madden

While their relationship lasted less than a year, this duo managed to hit the VMA red carpet together before their split two months later.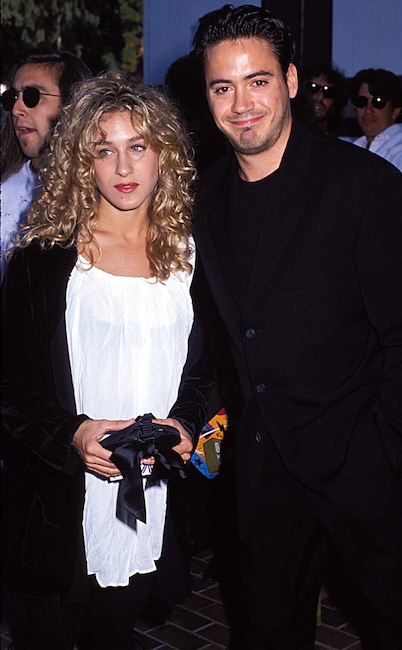 Jeff Kravitz/FilmMagic
Sarah Jessica Parker & Robert Downey Jr.

Before she embarked on a 20-year-long marriage (and counting) to Matthew Broderick, the Sex and the City alum was going steady with the Avengers star before they called it quits the following year.
Article continues below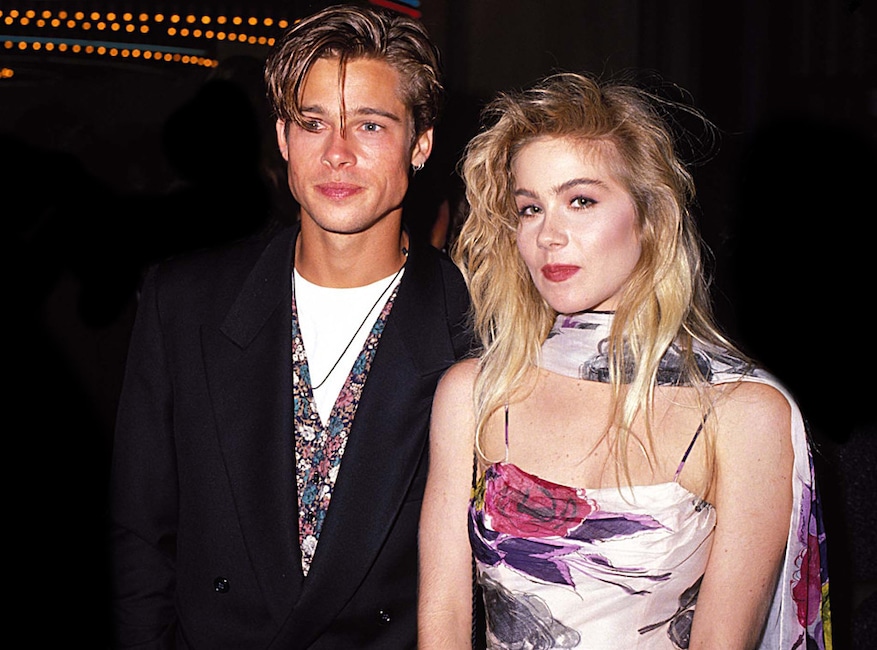 Jeff Kravitz/FilmMagic
Brad Pitt and Christina Applegate

As the story reportedly goes, these two went on one date and chose the MTV VMAs as the setting. However, she left mid-date for a mystery man and the two never went out again.
Which couple did you totally forget about? Sound off in the comments!
Source: Read Full Article