It is always nice to see Angelina Jolie spending quality time with her children. She recently went on a trip to visit a Syrian refugee camp that is located in Jordan. With her on the trip, she brought along her two daughters, Zahara, 13 years, and Shiloh, 11. While at the refugee camp, Zahara and Shiloh had a chance to play with some of the children and get to know them.
On the way back from Jordan, there was a stopover in Paris, which allowed the three of them a chance to visit the Louvre museum. She also took some time to film a new commercial for the French perfume Guerlain, and have a meeting with French President Emmanuel Macron of France and the First Lady Bridgette Macron to discuss the Syrian refugee situation. She asked the French President to encourage full United Nations and international support to stop the war in Syria so the refugees can return home.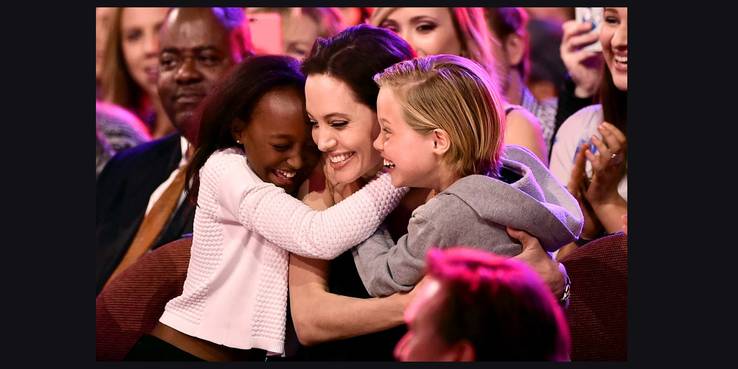 International Business Times reports that when Jolie goes on humanitarian trips, as the Special Envoy for the United Nations, her kids always want to go along. She never forces their participation, yet they are welcome to join her. She thinks it is very important that her children understand and appreciate diversity.
Three of the children are her biological children that she had with Brad Pitt. They are Shiloh, Vivienne, and Knox. Knox is now nine years old. Maddox, who is now 16 years old, was adopted by Jolie from Cambodia. Pax, which means "peace" in English, is now 15. Pax was adopted from Vietnam after Jolie married Pitt. Zahara was adopted as well. She is originally from Ethiopia.
One would be hard-pressed to find a family with more inclusiveness and global diversity.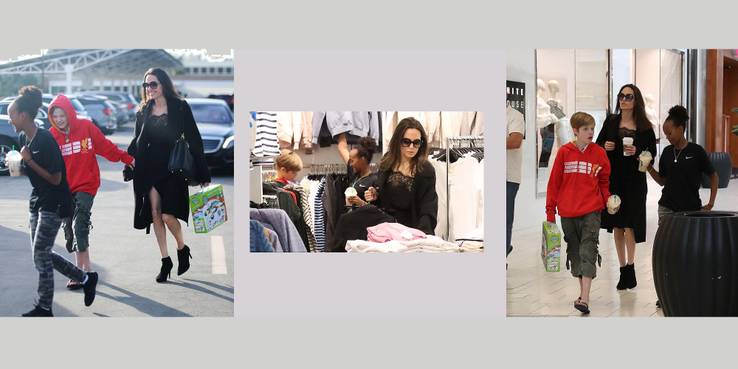 Back in Los Angeles, Jolie was reunited with all of her children. To celebrate the return to America she took her two daughters, Zahara and Shiloh, shopping. Photos show them having a wonderful time. Jolie looked comfortably elegant in a black slit dress and matching jacket. Shiloh was wearing a red hoodie from the UK for the Liverpool Football Club and comfortable baggy paints. Zahara was wearing a Nike shirt and camouflage-style leggings.
The three of them were smiling and laughing while enjoying going to the shopping mall together and getting refreshments from Starbucks. To the rest of the world, Angelina Jolie is a major superstar and a humanitarian. To her kids, she is also a great mom.
Source: Read Full Article