Anna Faris has spoken following Chris Pratt's "divorce sucks" comment.
Chris Pratt and Anna Faris, who seemingly had a fairytale romance, shocked fans last year when they announced they were separating. The A-List actors have been relatively quiet about their divorce, however, this week Pratt, 38, broke his silence telling Entertainment Weekly that "divorce sucks."
The Guardians of the Galaxy star stated, "Divorce sucks, but at the end of the day, we've got a great kid who's got two parents who love him very much. And we're finding a way to navigate this while still remaining friends and still being kind to one another. It's not ideal, but yeah, I think both of us are actually probably doing better."
Faris believes her ex-husband is "completely" right. The couple, who met in 2007, filed for divorce on Dec. 1, 2017. Engaged in late 2008, they married on July 9, 2009, in Bali, Indonesia after eloping. In 2012, Faris gave birth to the couple's only child, Jack.
In an interview on SiriusXM Hits 1, the Mom actress agreed with Pratt. "We have a great friendship. We really do. And we always have," And yeah, it's always tough to envision your future as one thing, but I think there's a lot of love."
"In what we do, there's so much unpredictability," she added. "I think that it's a lesson learned a little bit in terms of keeping relationships a little more private potentially, even though I don't want to. I pride myself on being a pretty open person, but I don't know. It's tough when you're under the scrutiny."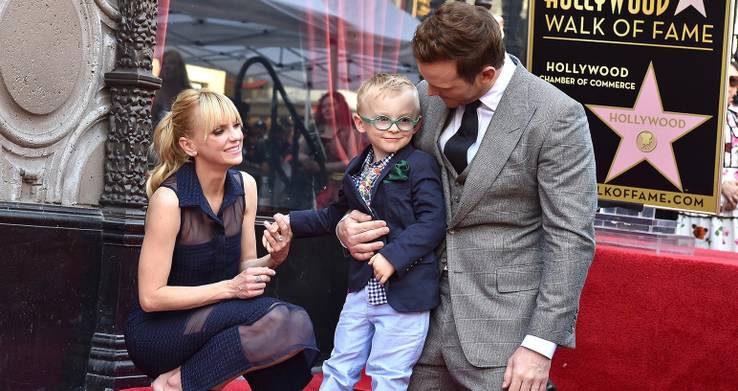 Faris is currently dating cinematographer Michael Barrett. She admitted during the interview that her definition of love has evolved. She now believes it includes "valuing yourself."
"I was such an insecure kid that I—if anybody remotely attractive liked me, I was just completely smitten. Like, 'I can't believe the popular guy likes me!' And I think that my mama was always trying to reiterate like, 'value yourself, value yourself.' And we talk about that on the podcast [Unqualified] a lot, about how women tend to not have as strong of egos as men and don't necessarily prioritize themselves."
Pratt, who will reprise his role as Peter Quill / Star-Lord in Avengers: Infinity War, which premieres next week, is currently unattached.
While fans are still getting over their divorce, they two Hollywood darlings have to live through the issues that come with divorce and moving on from a relationship while still maintaining a friendship with each other for the benefit of their child. Obviously, it's a tricky situation to navigate, but they seem to have struck a balance.
Source: Read Full Article