Kay, so you're obsessed with The Act on Hulu. Hard same! But, on the short list of people who aren't here for the gritty drama is the show's subject: Gypsy Rose Blanchard. While she can't watch Hulu behind bars, Gypsy—who's currently in prison for the second-degree murder of her mother Dee Dee Blanchard—is reportedly pretty disappointed in the show. Though, she's fully on board with Joey King's casting.
"That was someone she really liked," family friend Fancy Macelli tells E!. "She was very excited about Joey portraying her but she's very unhappy with the actual series itself."
Gypsy has heard about the series from others, and appears to be most upset about how her friend Aleah (played by Annasophia Robb), is portrayed. "She heard from people about how Aleah was being portrayed and she was very upset about that because Aleah was such a positive influence for her like an older sister and she didn't like that," Macelli says. "She's very protective of people. She feels like, 'Oh well, I did what I did so I'm fair game kind of in way. I did what I did for people to do what they want to do. I made that choice because the people in my life didn't make that choice.' That was something that was very upsetting for her."
To put it bluntly, Macelli says Gypsy is "very unhappy" with the series, and adds that her fiancé is "not happy" with it either. Good to know, so keep in mind while watching The Act on Hulu.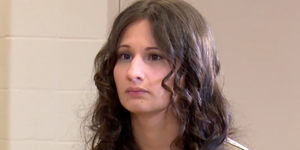 Source: Read Full Article