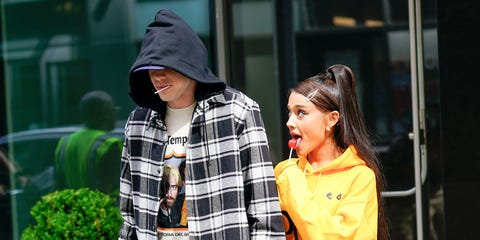 Less than a week after she released her new album Sweetener, Ariana Grande is at the MTV Video Music Awards ready to give a performance that will make you believe there's a future for pop music. Ariana's nominated for the Video of the Year, Artist of the Year, Best Pop Video, Best Cinematography, and Best Visual Effects awards, and she'll definitely win the award for best dressed because her red carpet outfit is serving futuristic Tinker-Bell realness.
The "God Is a Woman" singer arrived early in the evening in a silver mini dress and her fiancé, Pete Davidson, went for a simple white sweater, black pants, and sneakers. If you zoom in super close, you can see his bracelet says AGD, which equals Ariana Grande Davidson!!!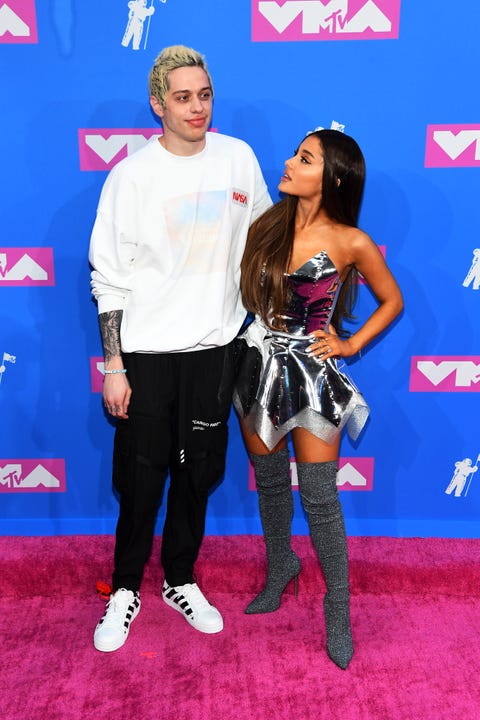 She walked the carpet with Pete, who she dedicated an entire song to on her new album. Judging by the song and their major PDA, she's really freaking happy and tonight is just the cherry on top of a great year for her.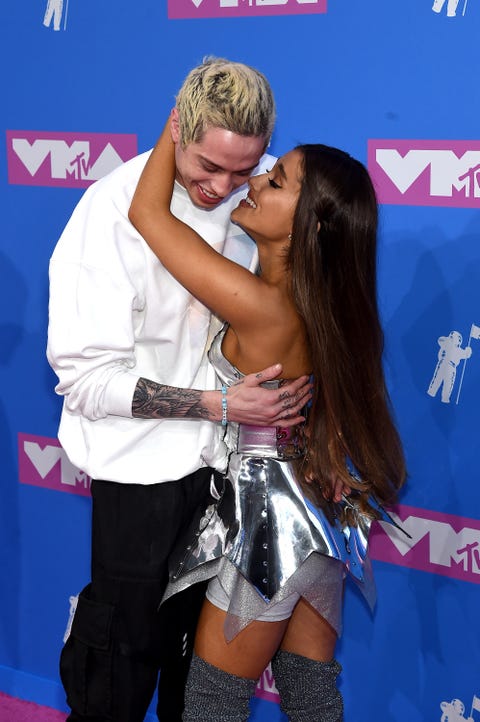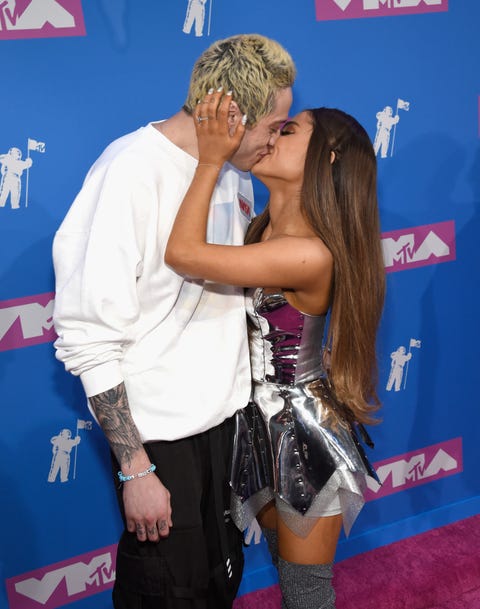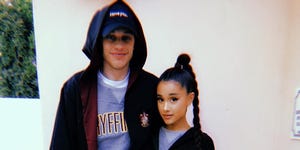 Ariana will perform later tonight and will reportedly have 50 female dancers with her, but it's not her first time taking the stage of the popular show. She previously performed with Nicki Minaj singing their song "Side to Side" and their song "Bang Bang" with Jessie J. When her music career first took off, she performed "Baby I" and "The Way" during the pre-show.
Source: Read Full Article