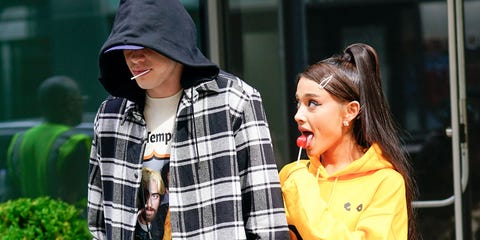 Ariana Grande and Pete Davidson are gearing up for their wedding, and you're probably wondering…well, a lot of things. Like, why are they getting married so soon? And, why do they keep wandering around NYC sucking on tiny lollipops? And also, will Ariana Grande change her name to Ariana Davidson once she ties the knot?
The answer to those first two questions is ¯\_(ツ)_/¯. But we do have an answer to that last question! While talking to Ebro Darden of Apple Music Beats 1, Ariana explained that she will be changing her last name. But she won't give up Grande completely—instead she plans to hyphenate and become "Ariana Grande-Davidson." (FYI, her full name is currently Ariana Grande-Butera, so she's no stranger to hyphenation.)
"I have to keep Grande because of my Grandpa.," she said. "I think of him with everything I do in it and he was so proud of our name, I should keep it."
Though one day, she wants to just go by Ariana. "I feel like I'd eventually just be Ariana: Isn't that sick?" she said. I feel like it's got a ring to it."
Agree.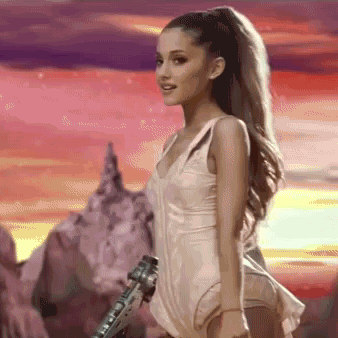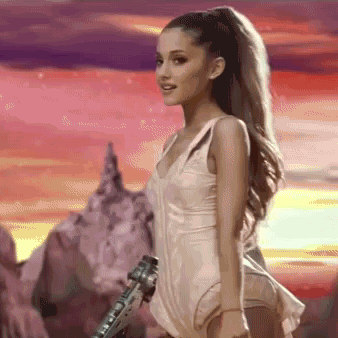 Source: Read Full Article