Everyone knows that the book is always better than the movie, namely because the movie always leaves things out. That is why comic artist Katie Knudson draws gorgeous and detailed Harry Potter scenes that didn't make the film, so she and her fellow Potterheads can revisit their favorite moments from J.K. Rowling's series that weren't brought to life on the screen.
"It always made me sad and sometimes a little disappointed when the filmmakers left something important or character-building out of the Harry Potter films. Though I understand they're under a budget and can only show so much, it's always hard to reconcile movie versions of beloved books," Knudson tells Bustle.
"After re-reading the books, I felt inspired to take scenes that meant a great deal to me, and portray them as accurately as possible for my own enjoyment!"
An artist and an avid reader, Knudson is a huge fan of the Harry Potter franchise. On her Tumblr page Loquacious Literature, she posts incredible comics that feature scenes from the Harry Potter book series that were left out of or altered by the film adaptations. She also posts re-imagined scenes that diversify the characters by making some of them, including Hermione and Harry, people of color.
Check some of the coolest ones out, below:
In one comic, Knudson brings to life the epic kiss between Hermione and Ron from Harry Potter and the Deathly Hallows. In her version, Hermione is black, and the Golden Trio is as hilarious as ever.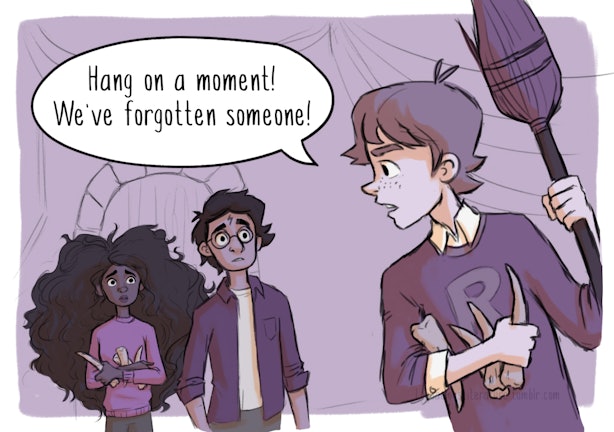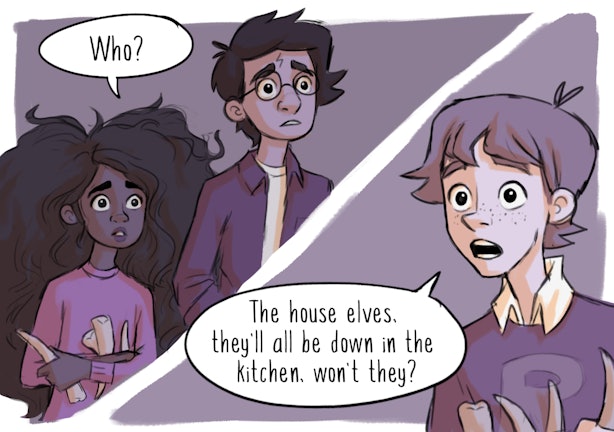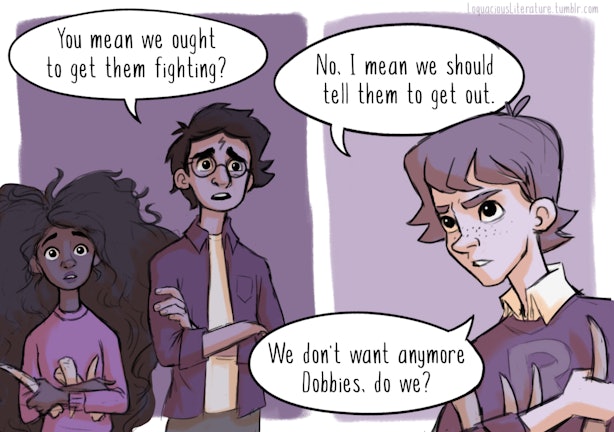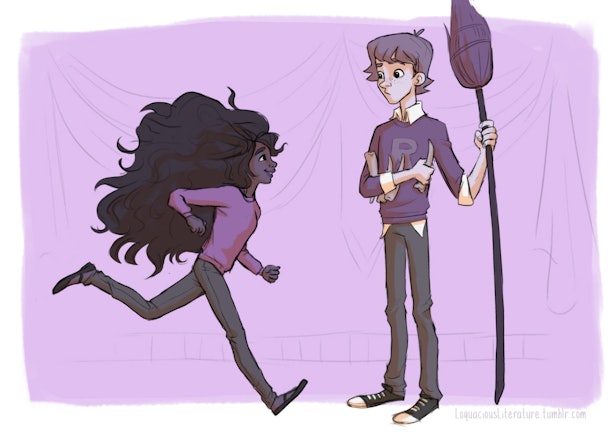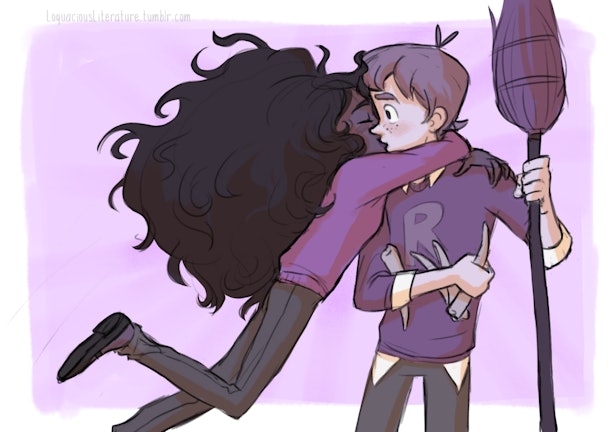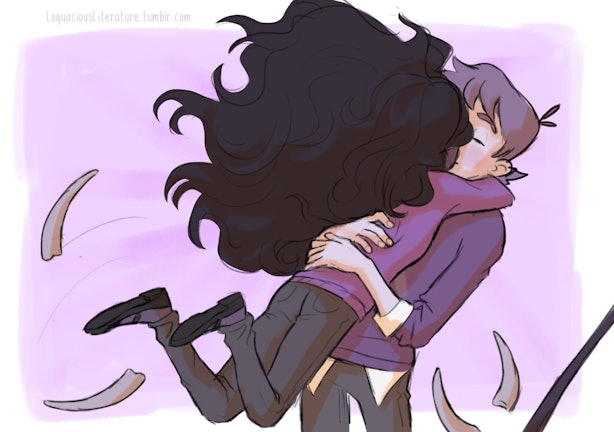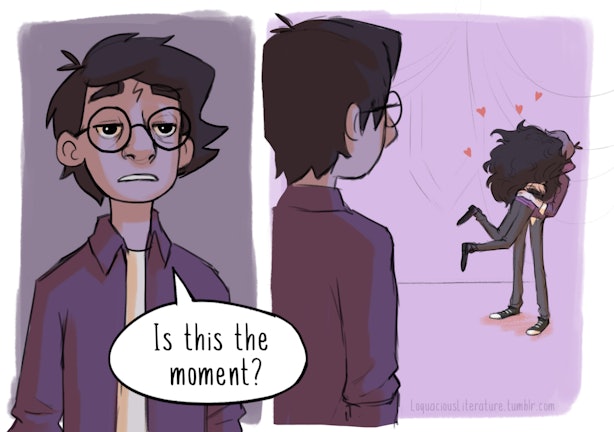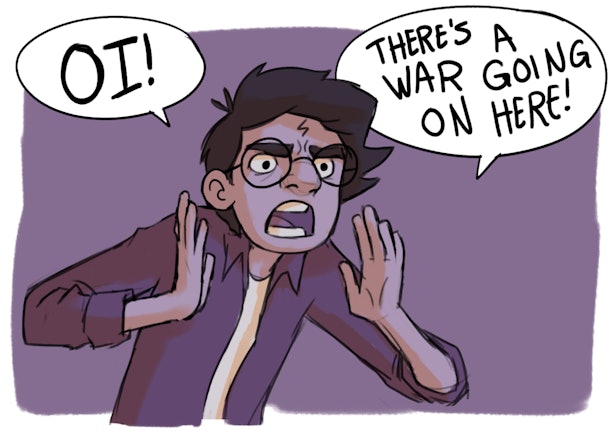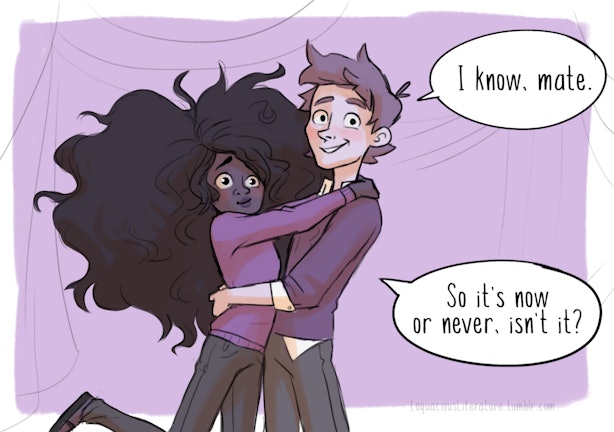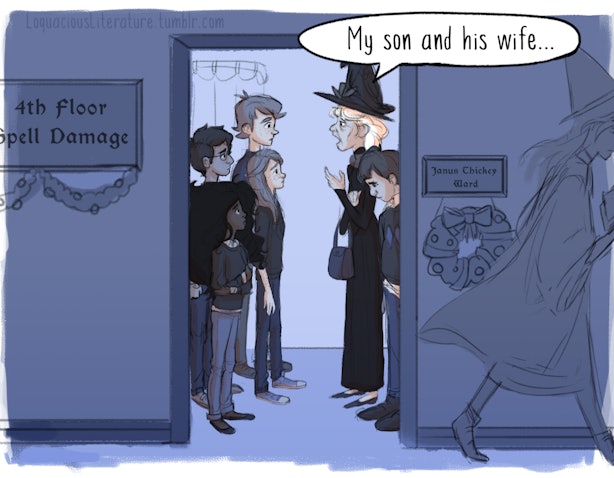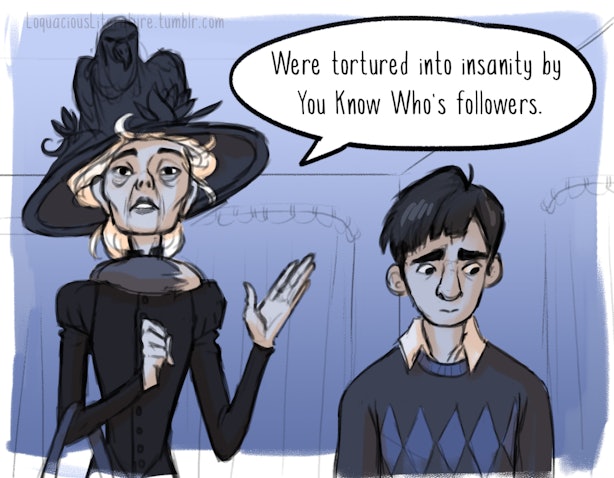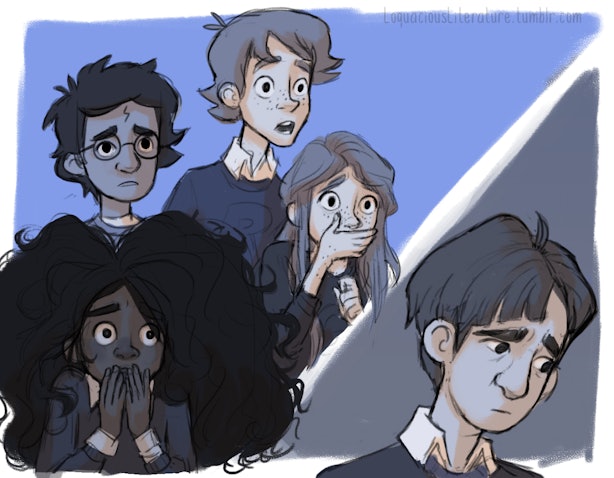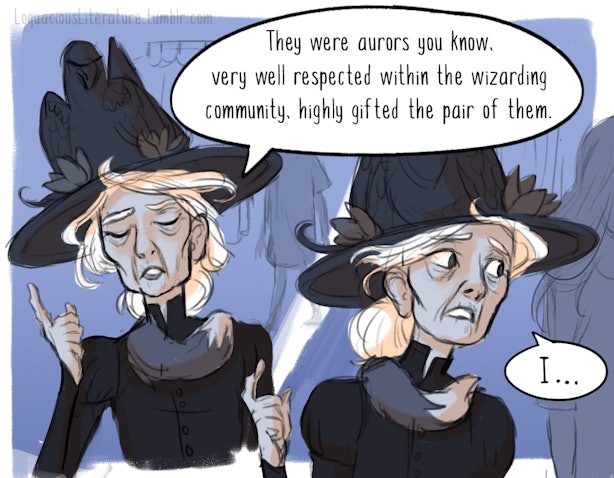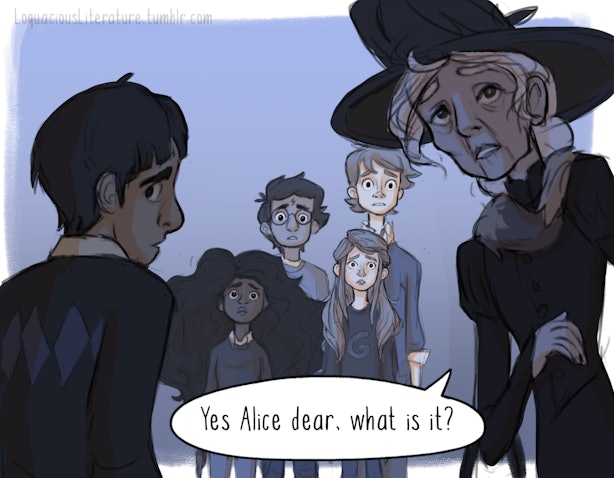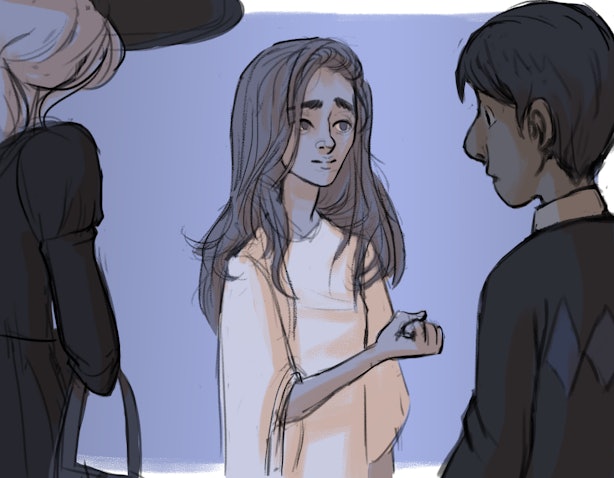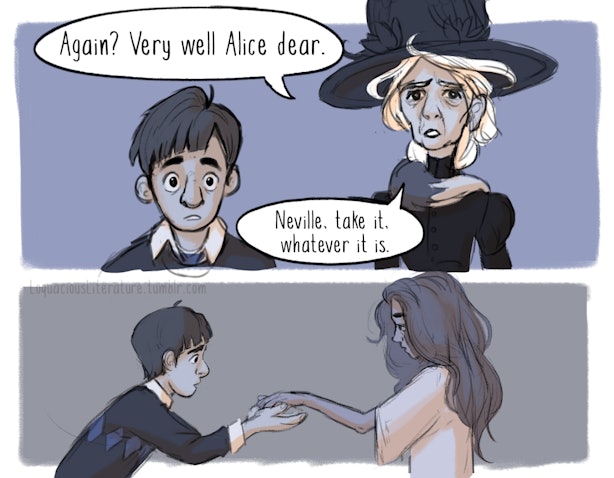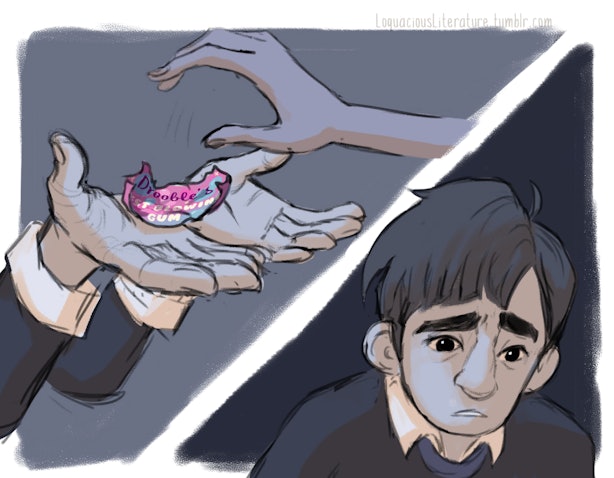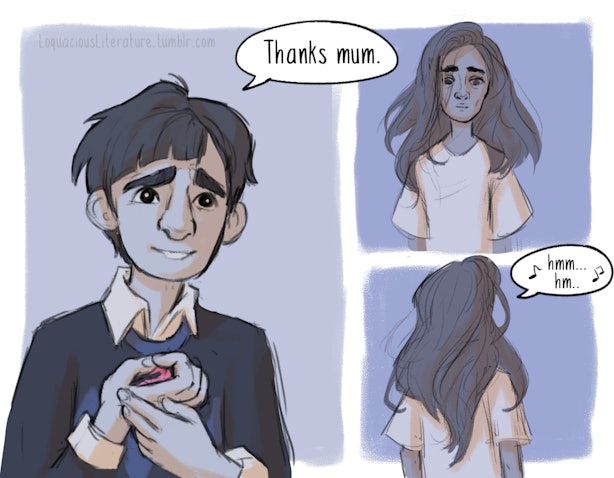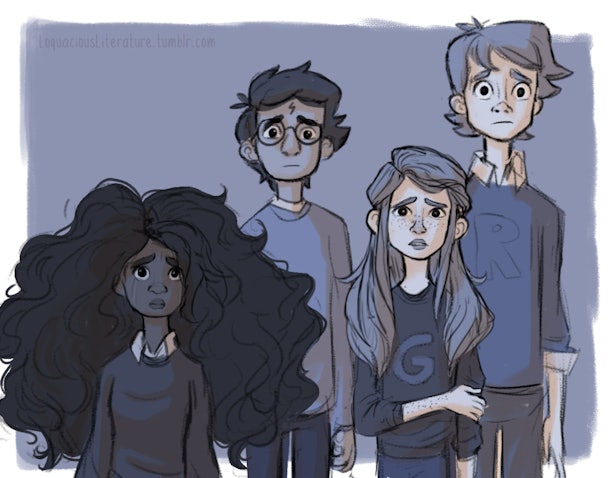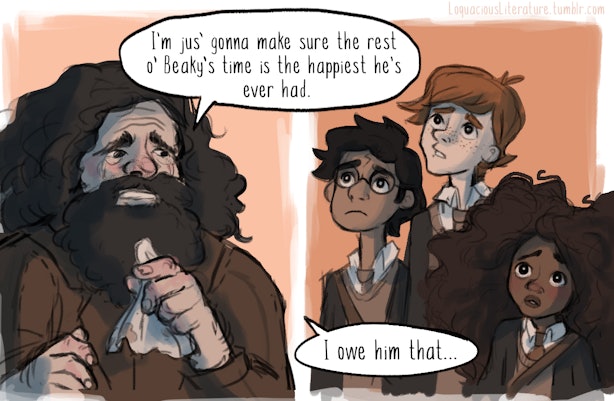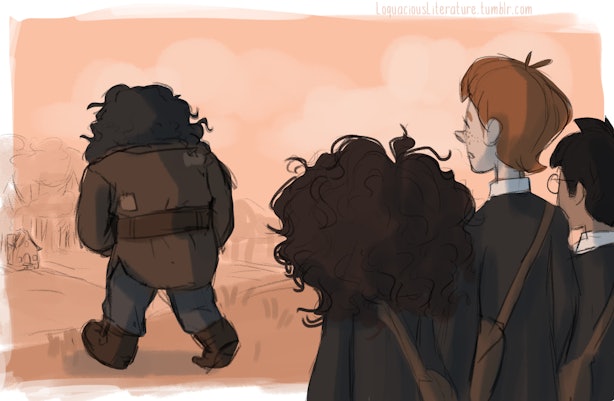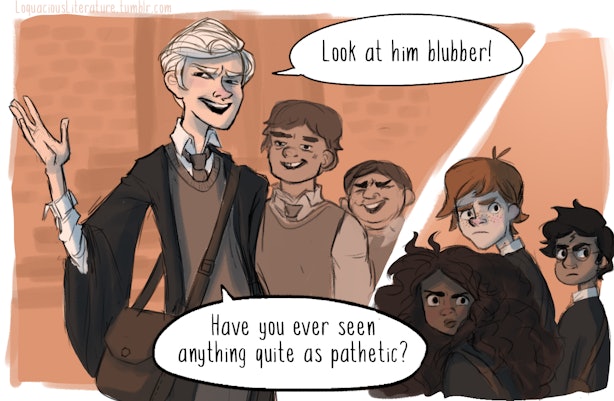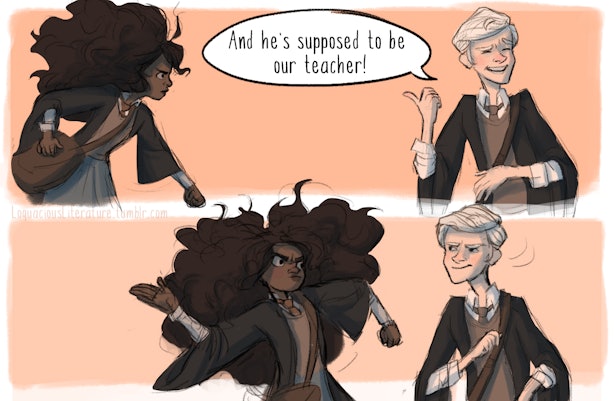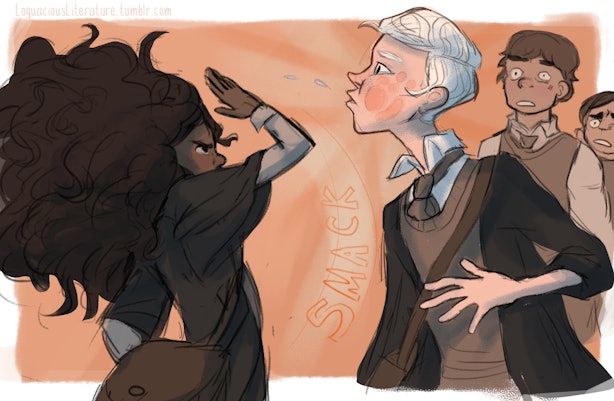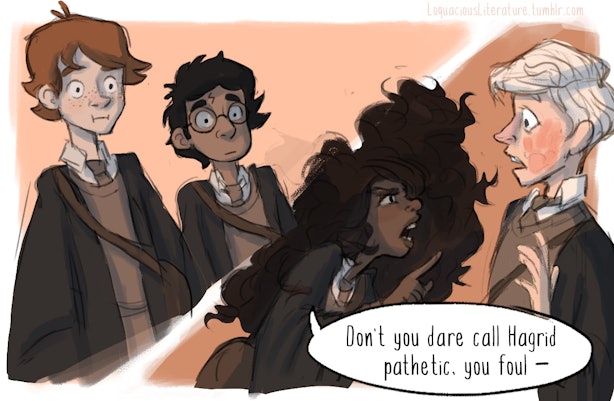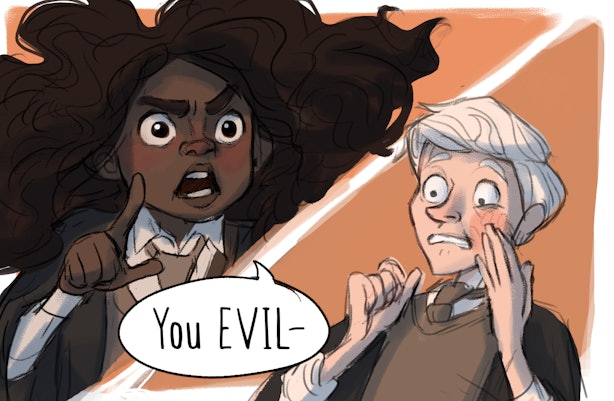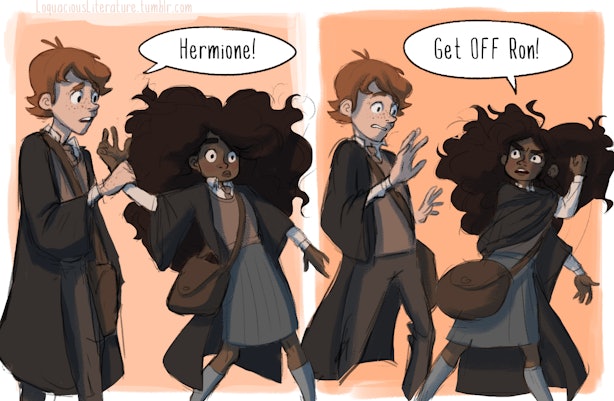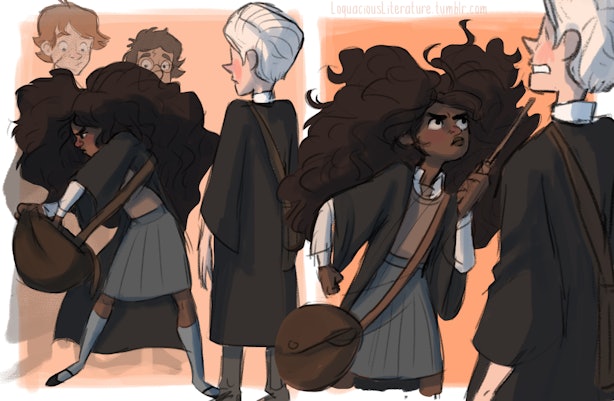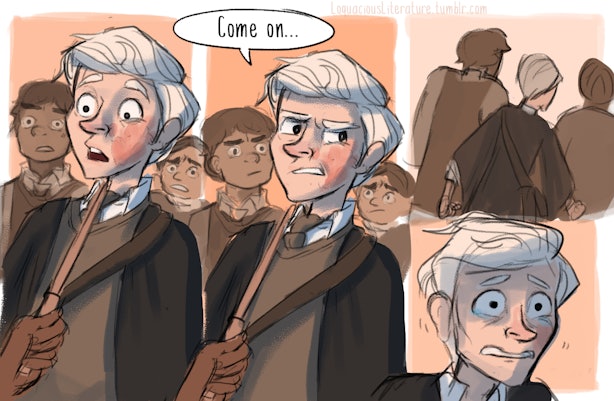 Obliviate Vol. 1: A Fanzine (Digital Vol. 1) by Katie Knudson, $5, Etsy
As you can see, Knudson's comics are incredible, so you might be wondering: how can you get your hands on her fantastical artwork? The talented comic artist sells mini Harry Potter prints and digital copies of her collection, Obliviate: Forgotten Scenes from Harry Potter, on her Etsy Shop LoquaciousLoot. If looking at Knudson's gorgeous illustrations online isn't enough, you can purchase physical copies her artwork, which includes multicultural renderings of the Golden Trio, fun bookish "Read" prints, and drawings from Eleanor & Park and A Series of Unfortunate Events, at the Loquacious Literature shop on Society6.
Source: Read Full Article