It's official: After breaking up eight years ago, Audrina Patridge confirmed she's dating Ryan Cabrera — again. The former star of The Hills discussed her exciting new relationship with People on June 3 and said, "I mean, I'm the happiest I've ever been right now. You know, things are going really good." She didn't stop there and added, "We're just having fun. Nothing is forced. You know, great things happen when it's not forced, and things are naturally just happening. And that's what it is. We just have the best time together."
In April, rumors first surfaced of the reality star and the singer's rekindled romance. As reported by Us Weekly at the end of April, they also attended the 2018 Stagecoach country music festival together, where they seemed to have a blast and also posed for pictures together.
What makes their reconciliation so appealing is fans of The Hills watched the "On the Way Down" artist and Patridge date in 2010. Their breakup was also filmed for the MTV reality series, which aired in the Season 6, Episode 9 June 2010 episode called "Break-Up to Make-Up".
And now here they are eight years later dating and having an amazing time. Patridge also opened up to Us Weekly on June 3 about her relationship. "We love music! I've always loved music, Ryan does, he's on tour right now, so when we're together, we get with all our friends and we just have fun," she said. "We're just keeping it light and enjoying each other's company … He's the most genuine, nicest person. He's so fun, he's just the best person I know."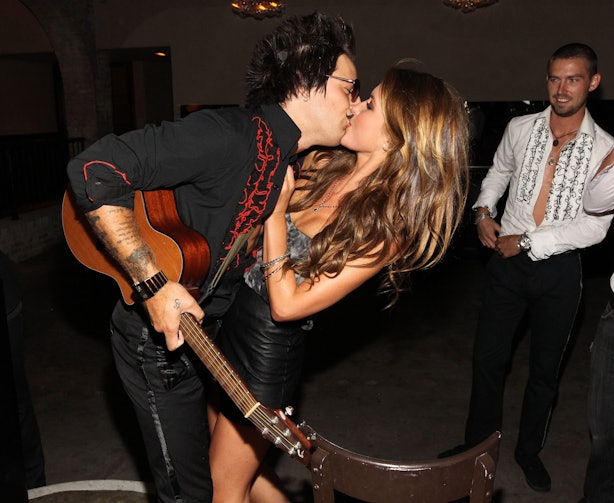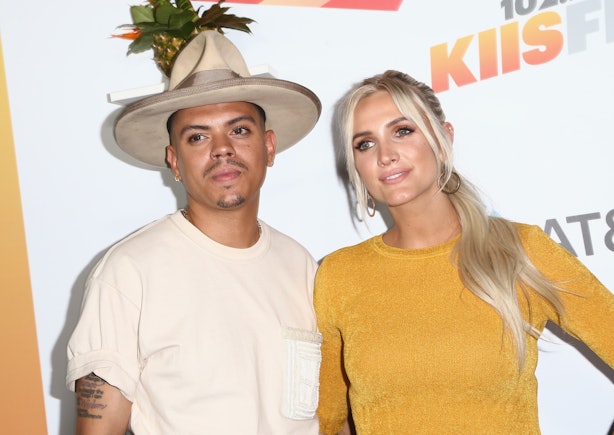 It seems like being with Cabrera is also helping the 33-year-old heal after what sounds like a traumatic divorce from Bohan.
In September 2017, Patridge filed for divorce from Bohan citing irreconcilable differences and due to an alleged domestic violence incident. She also requested a temporary restraining order against Bohan. Her rep told People at the time of the divorce filing, "Audrina's number one concern is for her daughter [with Bohan] and she asks for privacy at this time." At the time of the report, Bustle reached out to Patridge's rep, but never received a response. Bohan couldn't be reached for comment.
According to Us, the former couple is fighting for custody of Kirra in court and Patridge also claimed to People Bohan won't sign the divorce papers.
But, Patridge is doing well. She told Us, "I'm doing great. I'm the happiest I've been in so long. It's, you know, it took me six [to] nine months to get out of my rut and to heal, I'm still healing, but it's good." She even quoted Justin Bobby to Us by saying, "As Justin says, 'Time heals all.' Whatever he says, God."
It sounds like Cabrera is exactly who Patridge needs in her life right now — along with Justin Bobby's words of wisdom.
Source: Read Full Article