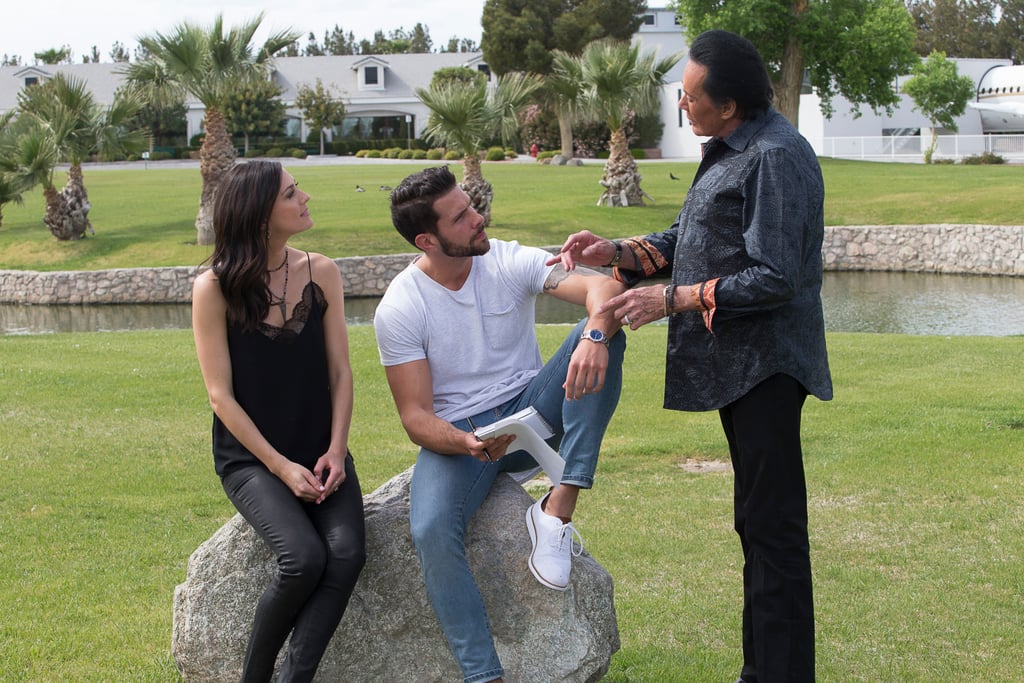 The Bachelorette: 31 Tweets About Chris That Will Give You MAJOR Secondhand Embarrassment

Just when you think The Bachelorette has pushed our tolerance for secondhand embarrassment to the absolute limit, something else — or rather, someone else — strikes. After suffering through bunk-bed injuries, golden underwear, and that whole Jean Blanc fiasco, Becca Kufrin's season of the reality show truly stepped up its game during the fifth episode.
The 28-year-old publicist somehow makes it through a disaster of a two-on-one date with David and Jordan, only to return to the rest of the guys in Las Vegas, where she's faced with some serious drama courtesy of Chris. After giving what he feels is a Grammy Award-worthy performance in front of Becca and Wayne Newton (no dramatic reality show storyline is complete without Wayne Newton, obviously), Chris decides that he isn't going to chase after Becca on the group date — he'll let her come to him. So, how's that plan work out? Not great.
Becca finds him standoffish, and he later comes begging for her forgiveness . . . as well as "50,000 kisses." (Because if your Wayne Newton impression doesn't win over a lady, being creepily possessive usually does the trick!) Becca, to her credit, isn't having any of it and tells him he's "frustrating" her before rightly brushing him off entirely. He tries to fix the situation again by interrupting her private time with Wills, which goes over about as well as you'd think (spoiler alert: NOT WELL).
Miraculously, Chris does make it out of the episode with a rose, but that doesn't mean Bachelor Nation is done letting him have it on Twitter.


Source: Read Full Article