Remember when Becca Kufrin sent Jason home a little early, only for the Bachelorette hopeful to show up at her door with a scrapbook commemorating their time together? It might not have changed her mind, but Becca still kept the scrapbook. Not only that, Becca kept all the gifts she received from her Bachelorette contestants, according to a new interview with E! News. Oh, and that stunning beaded gown she wore during the finale? Don't worry, Becca kept that, too.
As a refresher, Becca received quite a few gifts last season, the vast majority of which were gifted to her by contestants who were later sent home. But during her recent conversation with E! News, the famously down-to-earth Bachelorette (well, former Bachelorette, now that she and Garrett Yrigoyen are happily engaged) revealed that she's not one to wipe out all the evidence of her past relationships and romances, even though they didn't work out in the end.
According to E! News, it sounds like Becca has held onto a handful of thoughtful presents from Bachelorette suitors past, including but not limited to the respectively crafty ones she received from her first and second runner-ups, Blake Horstmann and Jason Tartick. Speaking of Jason, who gifted her the scrapbook, Becca said, "I want all of those guys to find somebody like what I found in Garrett, but Jason will always have a soft spot in my heart."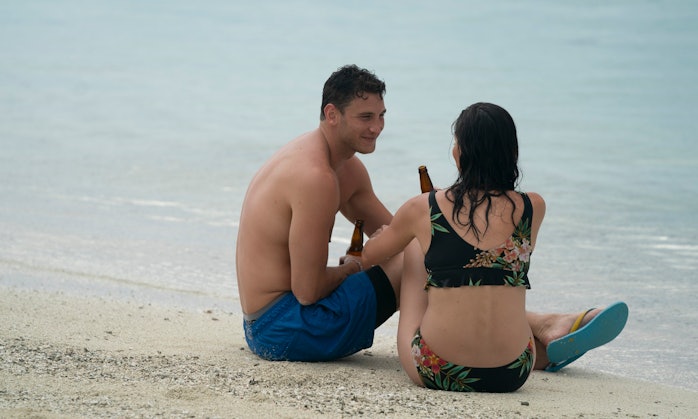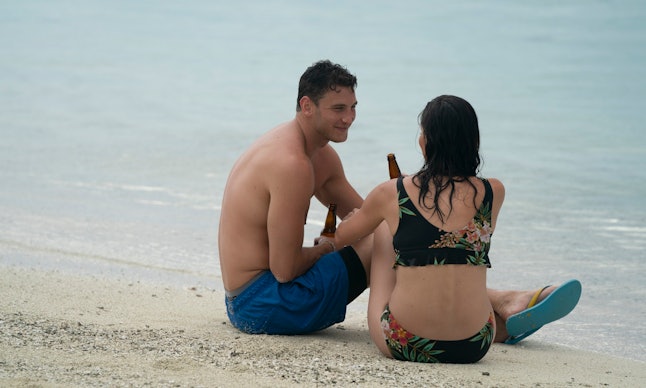 Those who followed Becca's Bachelorette season earlier this summer — especially the tail end of it — probably won't have such a hard time remembering how those emotional gift exchanges went down. The most recent of the two came at the sweet, sensitive hands of Blake, this past season's runner-up. During the season's emotion-wrought finale episode, Blake wrapped up his final date with Becca in a pretty special way.
After a sun-kissed afternoon smooching along the white-sand shores of the Maldives, the two were cozied up together when Blake presented her with a box full of memories, meant to be a sort of DIY time capsule chronicling major (or just simply special) milestones in their whirlwind relationship. Becca, for her part, was visibly moved by Blake's heartfelt gesture. "For a while I've been in love with Blake," she told the Bachelorette cameras later in the episode. "He always surprises me … He makes me laugh, he has great conversation, he stimulates me, he's romantic. He's really everything I could want in a partner."
Of course, residents of Bachelor Nation know that, while she might very well have been in love with him, Becca still sent Blake home during the Bachelorette's exceedingly emotional finale. Suffice to say, the breakup was pretty tough to watch. There were lots of tears — from both parties — and some loss of cool on Blake's part, which was understandable and also kind of heartbreaking.
But Blake's conversation with Chris Harrison on After The Final Rose made it pretty clear that he's not holding onto any bad blood when it comes to his relationship with Becca, even though it sounded like he's definitely still holding onto feelings for her.
With all of that in mind, the fact that Becca apparently isn't keen on getting rid of Blake's handmade memorabilia box honestly makes a lot of sense. Plus, knowing Blake and Jason, it seems pretty safe to say both men would probably want her to keep their thoughtful gifts anyway.
Source: Read Full Article