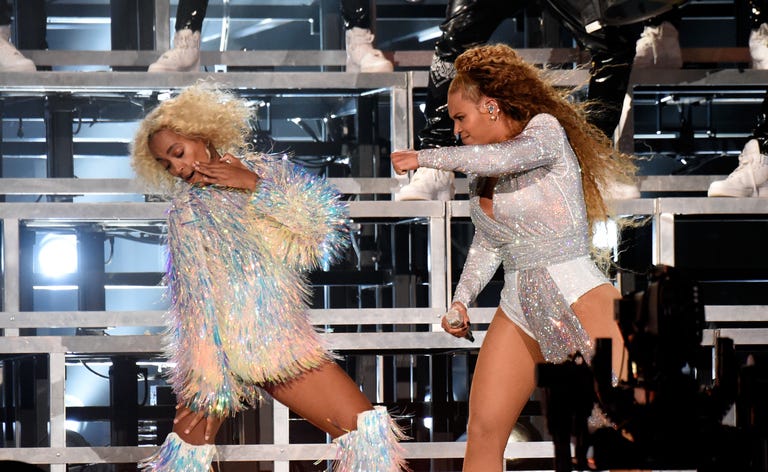 During the second weekend of #Beychella, Beyoncé not only crushed her follow-up performance, but she also brought out her sister/fellow legend Solange onstage. Their performance was everything you'd ever imagine — flawless, gorgeous, worthy of the 1438923743894 "BEYONCÉ AND SOLANGE ARE AMAAAAZING" articles it spawned. Also, they fell over while performing!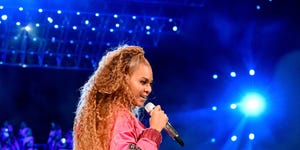 During their performance of "Get Me Bodied," Bey went to pick her sister and toppled them both over in the process.
Another fave moment was when Bey tried to pick up Solange and they fell lol pic.twitter.com/VWhkJqHXqS
It happened so fast it almost looked choreographed. They spent all of .5 seconds laughing it off before jumping back up to finish the bit off.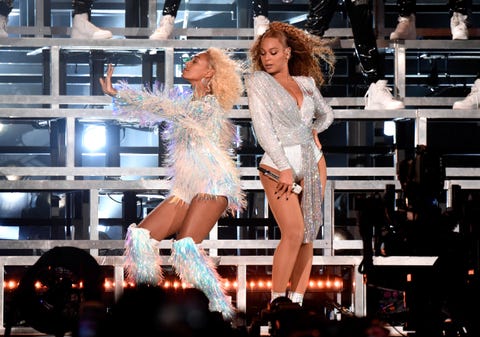 Fans had all sorts of reactions ranging from mad the performance wasn't live-streamed like last week's was to joyous because the moment of sisterly love was so beautiful.
BEYONCÉ TRIED TO PICK UP SOLANGE TO HUG HER AND DROPPED HER SKSKSKKS AND THEY BOTH FELL
Long live these gorgeous, never-flustered queens.
Follow Tess on Twitter.
Source: Read Full Article