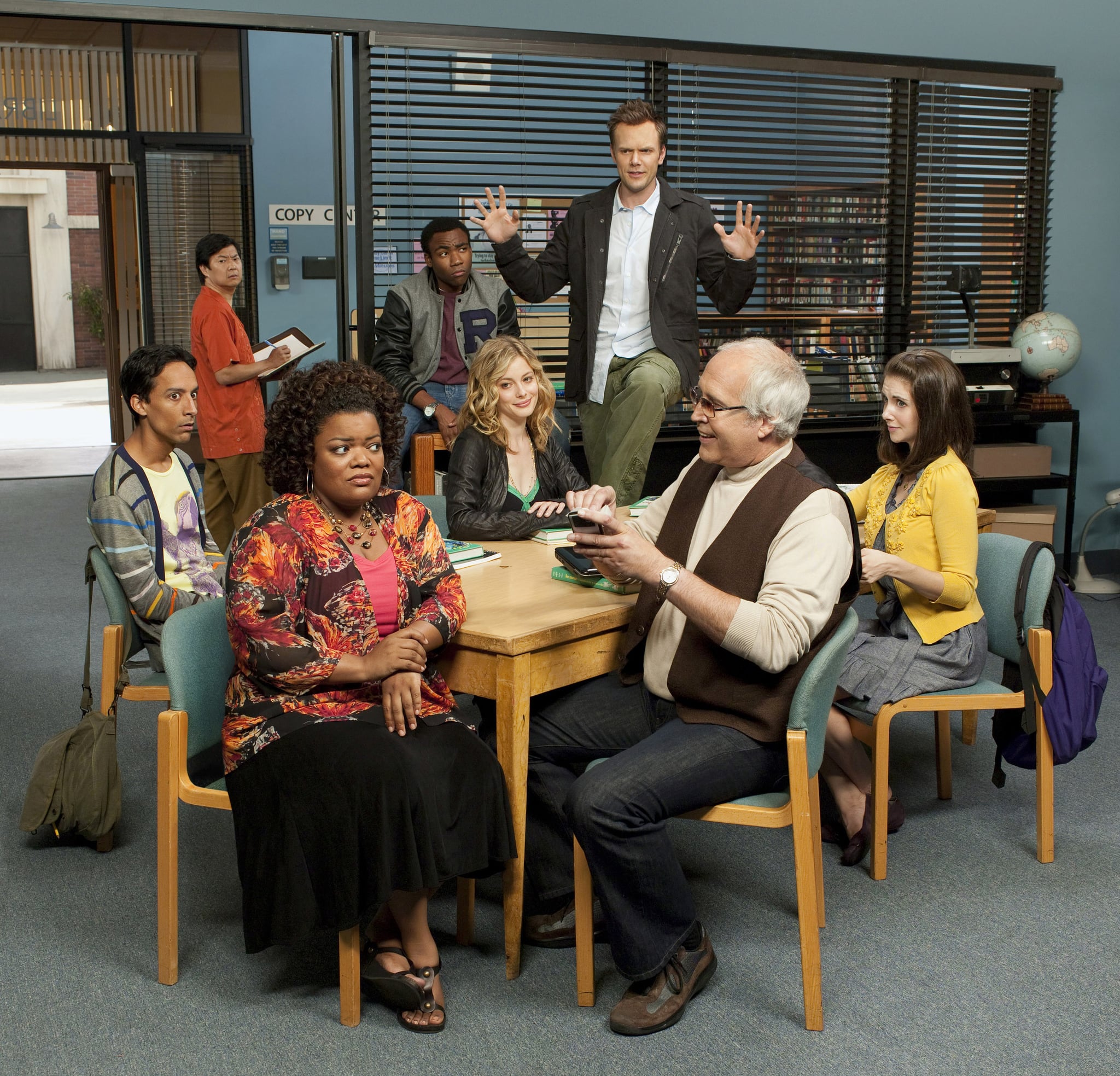 Warning: Mild spoilers for Avengers: Endgame ahead.
With all the speed and action of Avengers: Endgame, it's tough to catch the quick Easter eggs Marvel sneaks into the background. Blink once and you might miss an essential plot point, a teaser for the next installment, or a fun cameo. For instance, did you spot the two Community alumni who made their way into the movie? That's right, Ken Jeong and Yvette Nicole Brown, aka Ben Chang and Shirley Bennett, make their way onscreen for a few seconds.
Jeong plays a security guard who discovers Ant-Man after the hero is found in a storage unit following the five-year time jump. Jeong's appearance is short and sweet, but not even a cap and mustache could keep us from figuring out his true identity. His former costar, however, is less disguised during her own cameo. Brown gets a full elevator ride with Captain America, and almost puts him and Iron Man at risk for arrest.
There's an easy (and heartwarming) explanation for Jeong and Brown's appearances in the film. Directors Joe and Anthony Russo used to be executive producers on Community, and they make an effort to feature past cast members in their Marvel projects. Danny Pudi (Abed Nadir) appears in Captain America: Winter Soldier and fans can spot Jim Rash (Dean Pelton) in Captain America: Civil War. Donald Glover (Troy Barnes) also shows up in Spider-Man: Homecoming, although the Russo brothers don't have a hand in that movie. Since Avengers: Endgame is reportedly the Russos' last Marvel film, their final tribute to Greendale Community College is all the more touching.
Source: Read Full Article