When it was announced on Tuesday night at the Victoria and Albert Museum in London that Flights won the 2018 Man Booker International Prize, the author of the award-winning book had plenty of reasons to celebrate. Not only did she beat out over 100 other entries and an incredibly competitive shortlist to take home the prestigious prize, but Olga Tokarczuk just became the first Polish author to win this major book honor.
No stranger to awards in her home country of Poland where she has won the nation's highest literary prize not once but twice, Tokarczuk was awarded the 2018 Man Booker International Prize for her book Flights. Translated into English by Jennifer Croft, the sweeping novel is made up of several interconnected stories about unique characters across time and throughout history. It's a nontraditional narrative and a truly ambitious work of fiction that is masterfully held together by the common threads of travel, identity, and anatomy, one international critics haven't stop raving about.
According to The Guardian, Flights is "passionate and enchantingly discursive plea for meaningful connectedness." The Irish Times called it "an extraordinary book that roams in space and time," and the Saturday Paper said it was "as brilliant and life-affirming as literature gets." Now, Flights has something new to add to its growing list of praise and accolades: the Man Booker International Prize.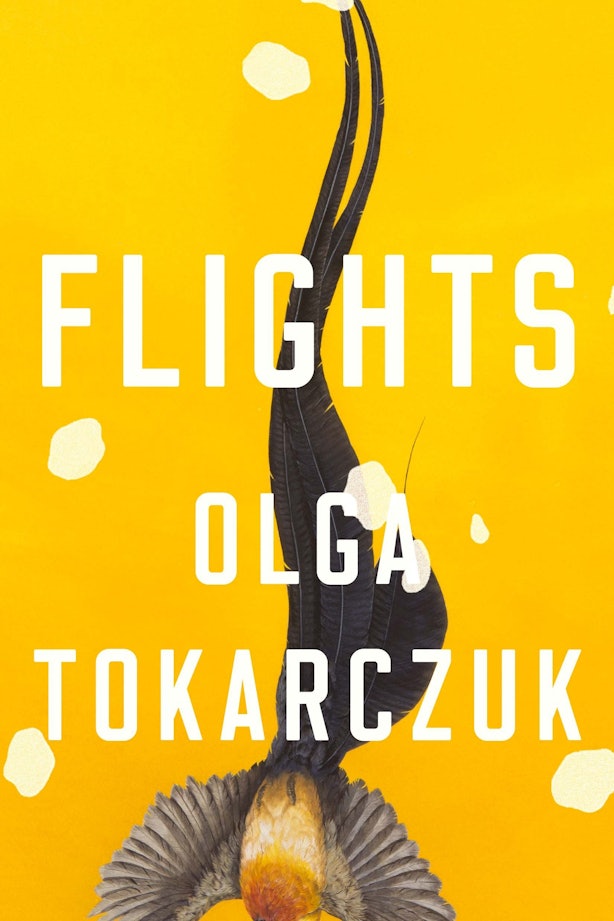 Flights by Olga Tokarczuk, $26, Amazon (Pre-order)
First announced in 2004, the Man Booker International Prize is awarded by the same organization that runs the Man Booker Prize for fiction, which George Sanders's Lincoln in the Bardo took home in 2017. The distinction is that, instead of celebrating original novels written in the English language, this international award celebrates the best in translated fiction from all over the world. That means that the honor and the cash prize of £50,000 (roughly $67,000) is divided equally between author Tokarczuk and her translator, Jennifer Croft, who were both at the award ceremony. Croft, who is based in Los Angeles, marked the occasion by sharing a series of sweet phosts and photos on her Twitter account:
Tokarczuk's novel and Croft's translation beat out 107 other submissions to take home the prize, including what the chair of judges Lisa Appignanesi said was "such a strong shortlist that in fact any of those books could have been the winner." It featured Virginie Despentes's Vernon Subutex 1 from France; Antonio Muñoz Molina's Like a Fading Shadow from Spain; Han Kang's The White Book from South Korea; Laszlo Krasznahorkai's The World Goes On from Hungary; and Ahmed Saadawi's Frankenstein in Baghdad from Iraq.
Along with fellow judges which included award-winning author Helen Oyeyemi, poet, reviewer, and translator Michael Hofmann, novelist Hari Kunzru, and journalist and critic Tim Martin, Appignanesi was tasked with choosing the ultimate winner. In a video about the new Man Booker International Prize-winning novel, Appignanesi said "I think picking up Flights will be an experience for anyone. It's a cornucopia of delights, really. It's a vivacious, sparkling, witty, imaginative book with wonderful stories contained with in it which are completely absorbing."
"I think Flights is a completely fabulous book," said Martin of the award-winning novel. "It sings, it bubbles […] a delight in storytelling."
Although Flights isn't available quite yet in the United States, American readers can look forward to finally getting there hands on this remarkable novel on Aug. 14.
Out August 14 from Riverhead Books, you can pre-order Flights now. Trust me — and the entire international book community — when I say this is one translation you don't want to miss.
Source: Read Full Article