Image Source: Netflix
If you thought that Lara Jean's older sister looked familiar in the To All the Boys I've Loved Before teaser, then you thought right. In the upcoming Netflix adaptation of Jenny Han's bestselling novel, Lara Jean (played by Lana Condor) accidentally reveals her secret feelings for all five of her former crushes, and her wise big sis, Margot, is played by Janel Parrish, best known as Mona Vanderwaal on Pretty Little Liars. Seriously, the cast for this movie is out-of-control good.
You probably don't even remember whether or not you liked Mona after the series finale, and we can't blame you. Parrish's PLL character led a complicated arc, playing the show's main antagonist for the first two seasons, and then again during the first half of the fifth season. But besides hitting Bethany Young with a shovel, killing Charlotte DiLaurentis, and making a deal with "A" to fake her own death and frame Alison DiLaurentis, she wasn't all that bad, right? In any case, we can't wait to see Parrish reprise her role in the PLL spinoff, The Perfectionists.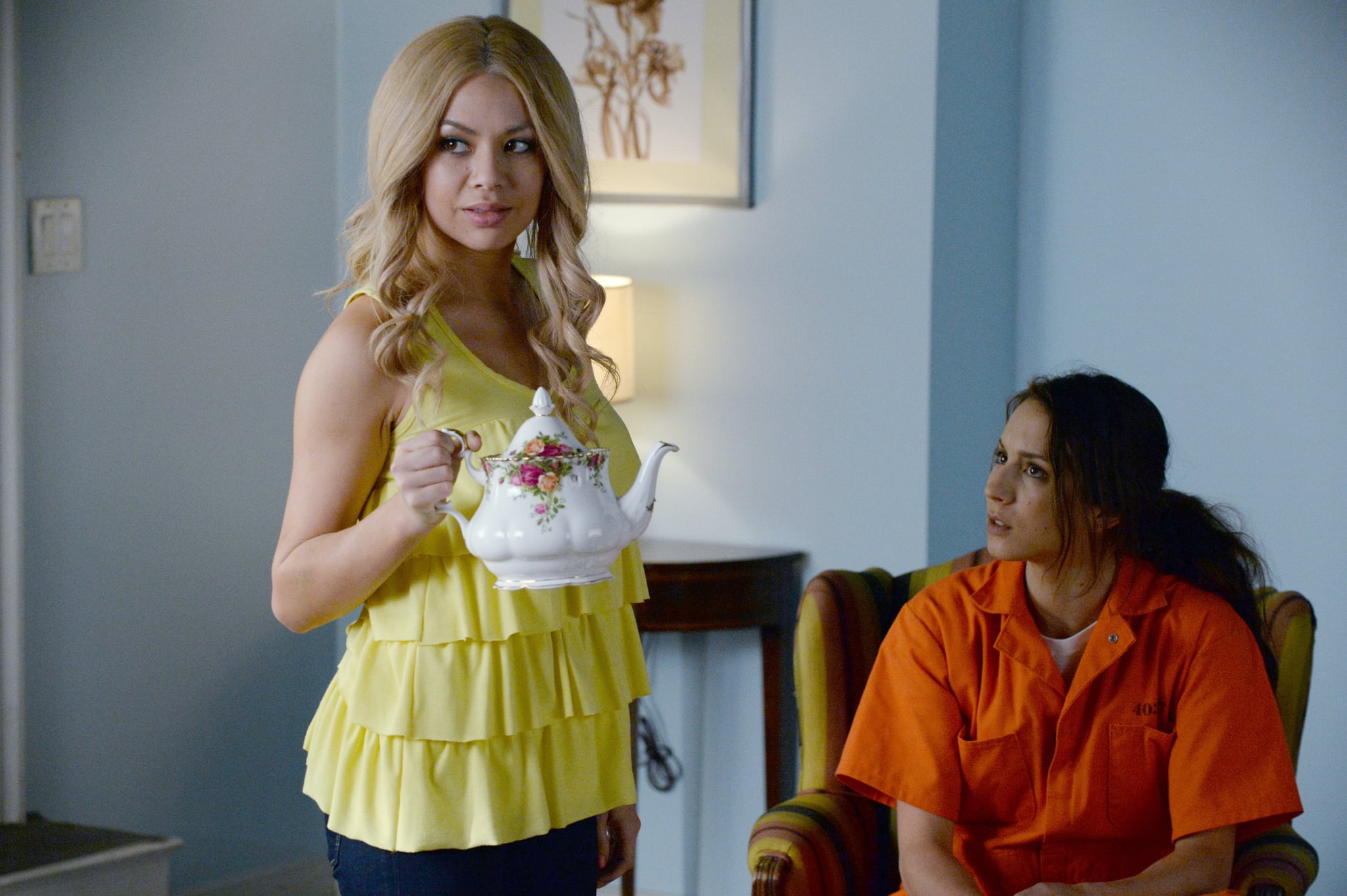 Image Source: Everett Collection
Mona isn't the only role that Parrish has taken on before. After making cameo appearances on shows such as The O.C. and Zoey 101, Parrish got her first starring role when she played Jade in the live-action Bratz movie, where four best friends try to avoid being split into different cliques during their first year of high school. Soon after, Parrish landed a recurring role as May in the NBC supernatural drama series Heroes. Of course, Parrish's big break came in 2010 when she became Mona Vanderwaal, our favorite Radley Sanitarium resident.

Parrish has appeared in supporting roles in several movies since then, including Triple Dog, One Kine Day, 4 Wedding Planners, and Celeste & Jesse Forever, as well as in cameos on Drop Dead Diva, The Mysteries of Laura, Rush Hour, and Rosewood. Besides The Perfectionists and To All the Boys I've Loved Before, Parrish will be starring in the forthcoming home-invasion thriller Hell Is Where the Home Is as well as costarring with Mickey Rourke in the boxing drama Tiger.
Source: Read Full Article