Bravo executives hand out a very particular type of contract to their reality stars, it has been revealed.
According to Page Six, Bravo, which produces The Real Housewives franchise, hands out contracts with a clause that states they are not responsible if any of their stars catch sexually transmitted diseases. While the cast of The Real Housewives of Orange County may not be receiving these, the stars of long-running dating shows produced by ABC,  The Bachelor, and The Bachelorette, certainly do. Sources say that Bravo are following suit to protect themselves against lawsuits.
While Bravo isn't home to these shows, it does boast the hit series Vanderpump Rules, a spin-off of The Real Housewives of Beverly Hills. The show, now in its sixth season, follows BHOBH cast member Lisa Vanderpump's restaurant business and her bevy of beautiful staff. The show gives a close-up look into the romantic and personal lives of Hollywood's hot young things, and it can get a little messy. In 2015, James Kennedy, the DJ at Lisa's restaurant SUR, appeared on Watch What Happens Live with Andy Cohen. He called his co-star Jax Taylor – who is a notorious bed hopper – a "dirty, dirty boy" adding, "It's called herpes."
PREVIOUSLY: LIFE LESSONS LEARNED FROM REAL HOUSEWIVES OF BEVERLY HILLS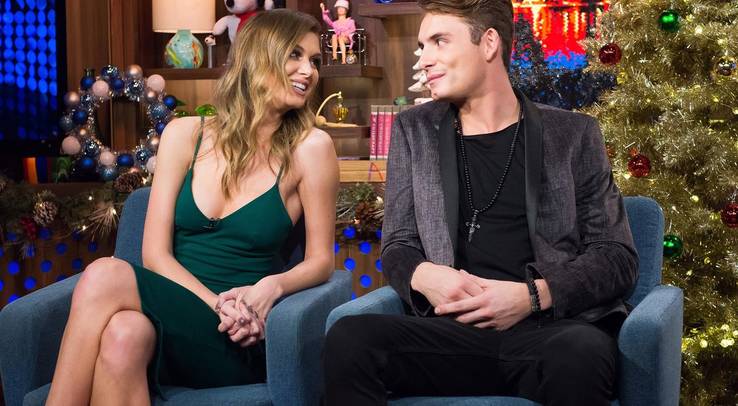 Taylor is a known Lothario on the show, with one of the current season's main plot lines detailing his infidelity. He cheated on his girlfriend of two years, Brittany, with a server, Faith. When the series started he was dating straight talking Stassi Schroeder, whom he cheated on several times. Their relationship ended for good after the revelation that he slept with one of Stassi's best friends, Kristen Doute.
In 2010, the creator of Jersey Shore, SallyAnn Salsano told a Hollywood Reporter roundtable that the producers of the show became accustomed to handing out herpes medication, Valtrex. "Hey kids, it's time or Valtrex! It's like a herpes nest," she said. "They're all in there mixing it up."
Source: Read Full Article