Bullying takes on different shapes and sizes. It also, unfortunately, affects many of the children in this country. Like most other things, some states have a bigger problem with bullies than others do. With help from a 2018 report by WalletHub, we take a look at the top 15 states in the country where bullying is a problem — and what a few states are doing to try and make things better.
15. Texas
Road map of Texas | Rainer Lesniewski/Getty Images
The Lone Star State is in a three-way tie for first place in the country as spending the most money on truancy due to the effects of bullying in schools, according to the WalletHub report. Texas anti-bullying laws extend to cover off-campus conduct such as cyberbullying if that conduct interferes with classroom activities or a student's educational opportunities.
14. South Carolina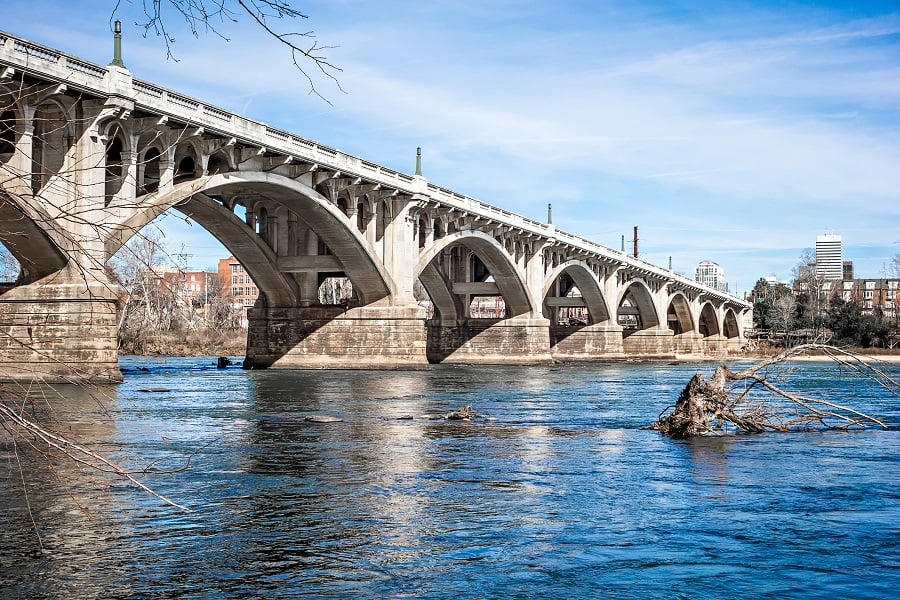 South Carolina | Digidreamgrafix/iStock/Getty Images
In addition to having the 14th-most cases of bullying across the states, South Carolina also has the fourth-highest rate of high schoolers missing classes due to bullying, the WalletHub report tells us. While neighboring state North Carolina comes in at 26th on the list, it's also one of seven states that don't have consistent anti-bullying laws.
13. Montana
A look at Butte, Montana. | Janie Osborne/Getty Images
Just a few years ago, Montana became the last state in the country to institute state-wide anti-bullying laws. But as NBC News Montana reported in May 2018, the laws are still too lenient because they only require " individual districts to set and follow their own bullying prevention and correctional procedures." Bullying remains a concern among Montanans, the report says.
12. Mississippi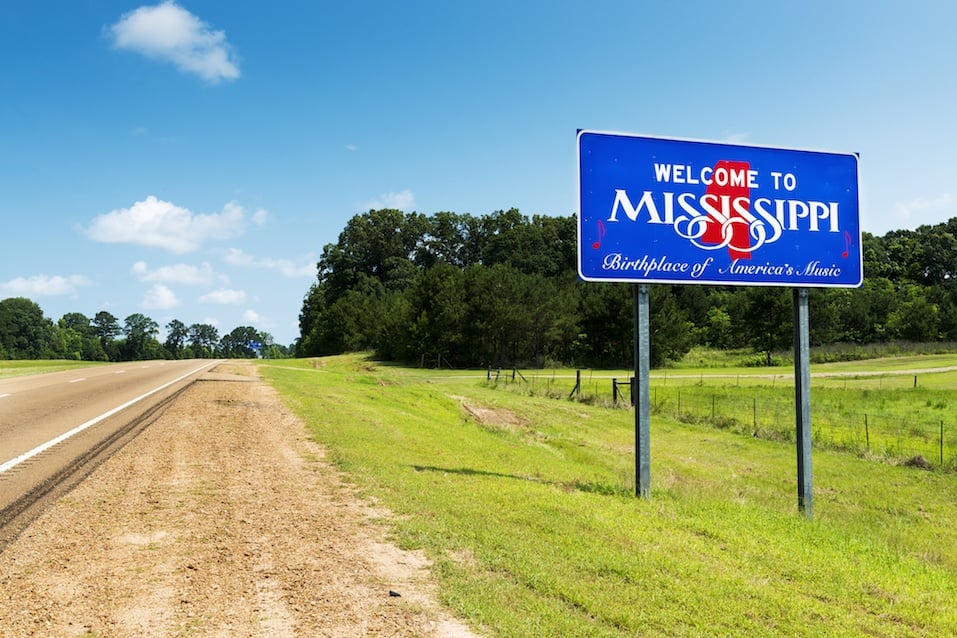 Welcome to Mississippi | Tiago_Fernandez/Getty Images
Mississippi's anti-bullying laws came under scrutiny in 2018 after a 12-year-old boy hanged himself because he was being pushed around at school. A U.S. World News report which took place a month after the incident revealed the school district's policies "focuses on how to report complaints but doesn't describe procedures for investigating and responding to them, imposing consequences, or making sure victims have access to physical, mental or legal help."
11. Iowa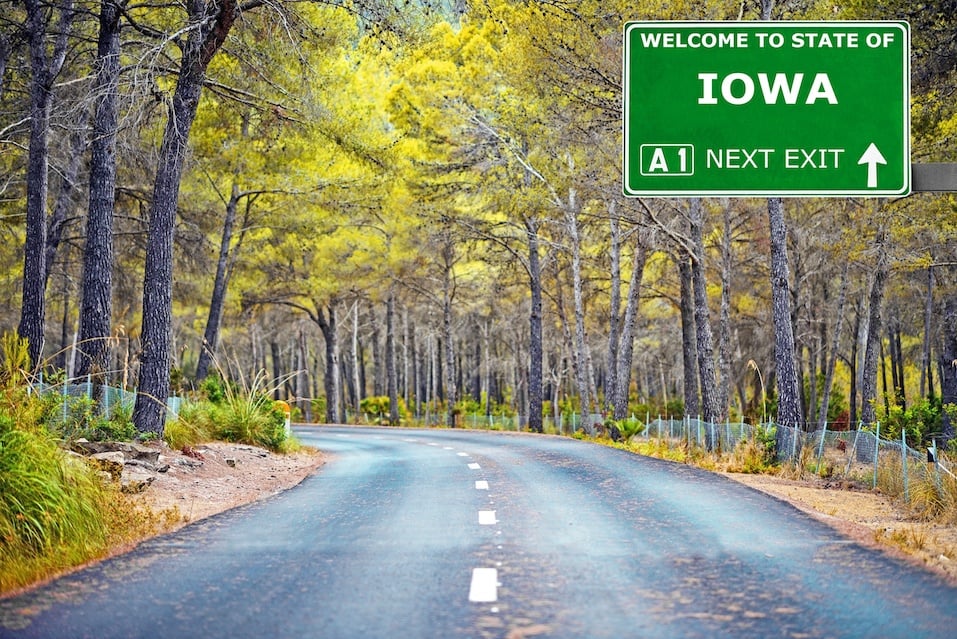 Welcome to Iowa | alexis84/Getty Images
An 18-year-old sued her high school's district in 2018 from an act of bullying that left her with brain damage. The Des Moines Register reported Audrey Vacek of Ankeny High School suffers memory lapses and other debilitating issues stemming from when another student smashed her head into a concrete wall in 2016. The other student received an award from the district after giving anti-bullying talks after the fact, the report says.
10. Wyoming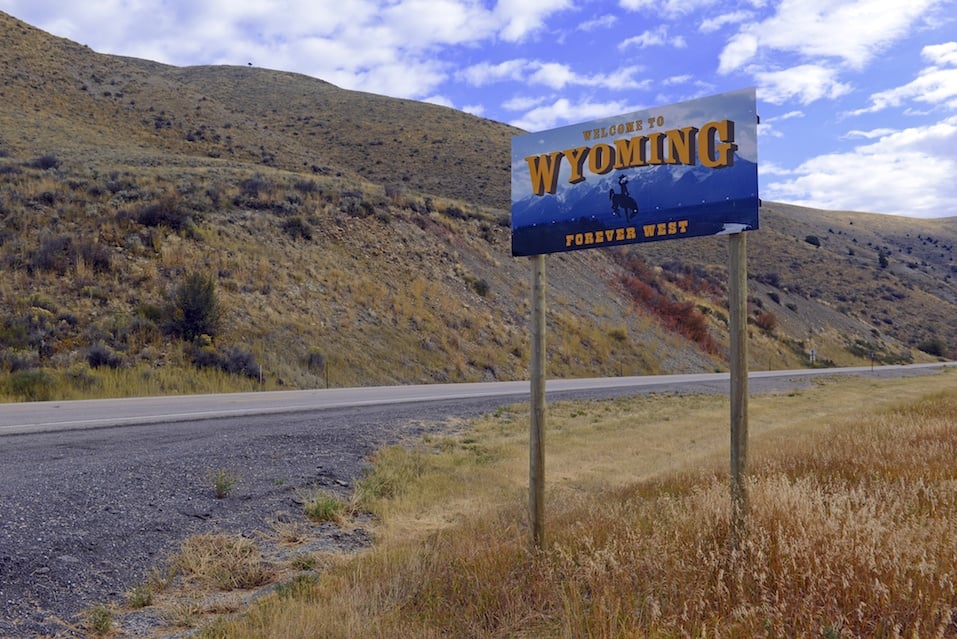 Wyoming State welcome road sign | robertcicchetti/Getty Images
There has been recent talk in one city council in Wyoming to beef up anti-bullying laws so victims can receive support from the council itself. This move is in an effort for the state of Wyoming — which ranks 10th on WalletHub's list — will have stricter and more clear-cut anti-bullying laws across the board.
9. Michigan
Flint, Michigan | Bill Pugliano/Getty Images
Michigan is yet another state looking to make its anti-bullying laws tougher. The Detroit Metro Times reported in late 2018 that Gov. Rick Snyder signed a bill making cyberbullying a misdemeanor crime — "a crime punishable by 93 days in jail and a $500 fine." Multiple offenses can make the crime a felony.
8. West Virginia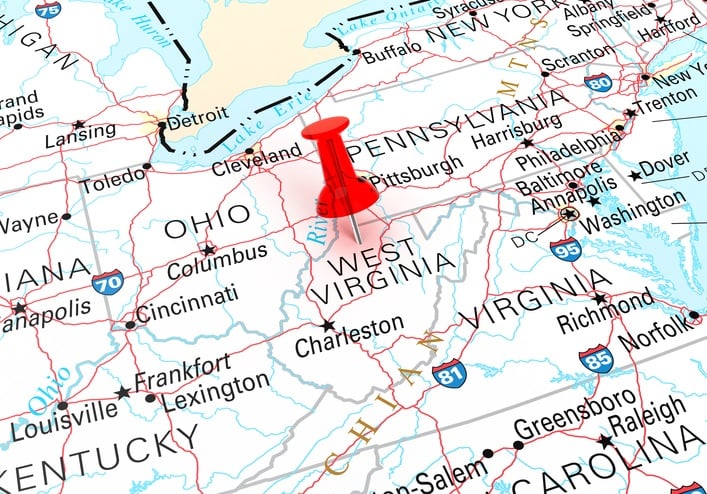 Red Thumbtack Over West Virginia State USA Map. 3D rendering | klenger/Getty Images
In addition to reportedly being the unhappiest state in the country, West Virginia also cracks the top 10 when it comes to school bullying. There have been efforts in West Virginia to criminalize cyberbullying, although there hasn't been news of any progress on that front since mid-2018.
7. Wisconsin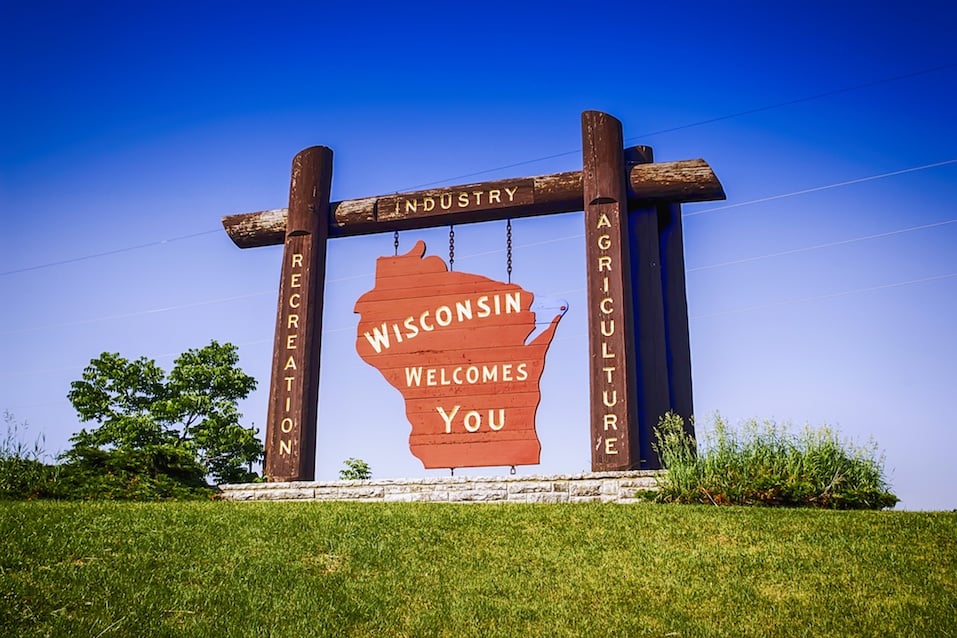 Wisconsin Welcome sign at Marinette, WI | csfotoimages/iStock/Getty Images
State laws may require Wisconsin school districts to have anti-bullying ordinances, but parents are taking matters into their own hands to make sure their kids are safe. The Sun Praire Star reports parents in the Sun Praire Area School District are pushing for an ordinance that will hold the parents of bullies accountable for their childrens' behavior.
6. North Dakota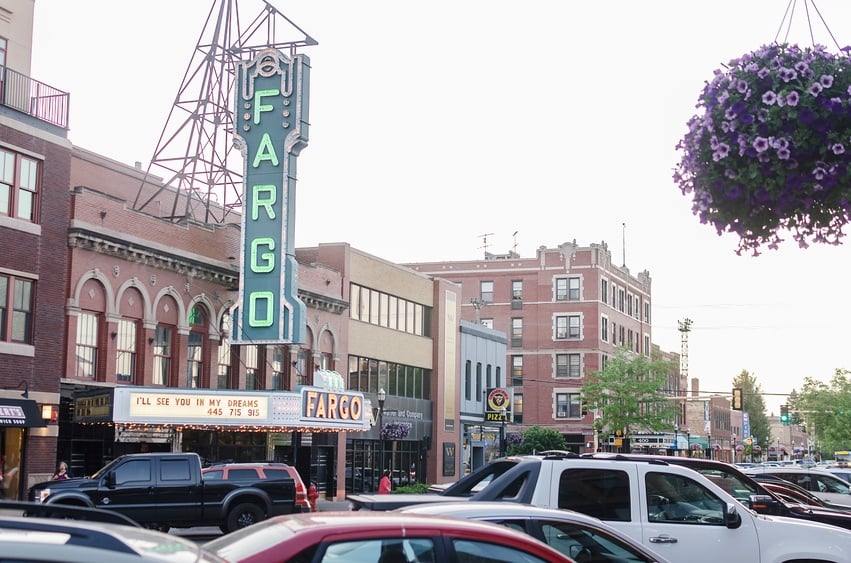 Fargo, North Dakota, United States | Ben Harding/iStock/Getty Images
In addition to being sixth overall in terms of school bullying, North Dakota has the third-highest rate of attempted suicides among high school students, according to WalletHub.
5. Alaska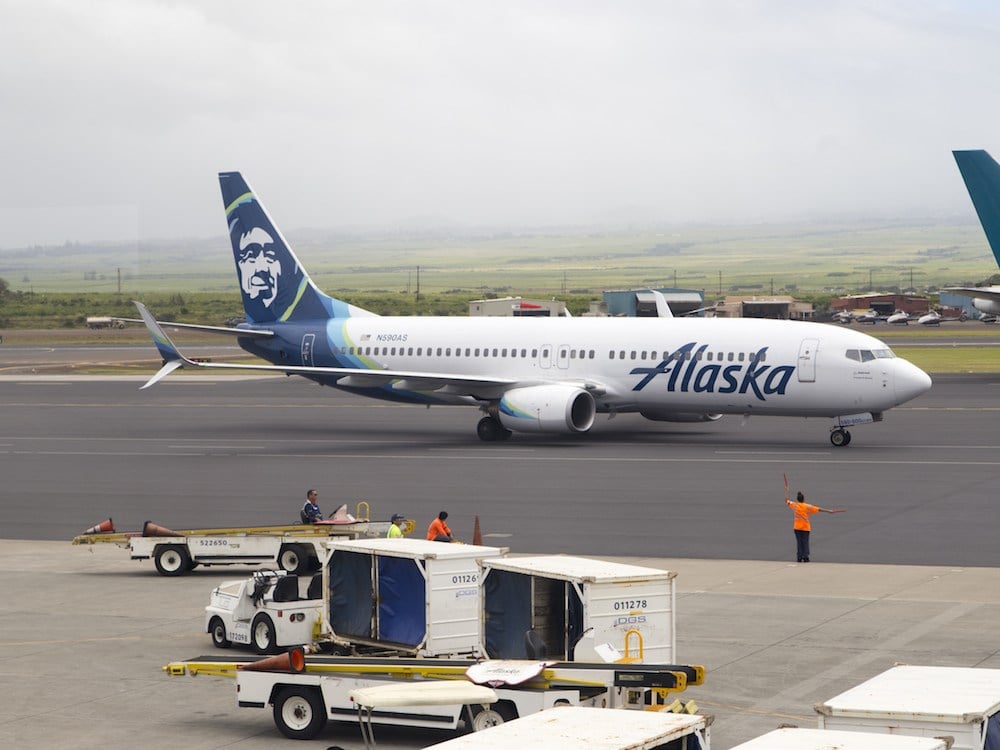 An Alaska Airlines plane taxis to the gate. | rvolkan/ iStock Editorial/ Getty Images Plus
One article points out many states at the top of WalletHub's list have the smallest populations in the country — which could be in part why Alaska is so close to the top. The Last Frontier also has the third-highest percentage of students being cyberbullied and is tied for the state with the second-most students who have missed school because of being bullied, WalletHub lists.
4. Idaho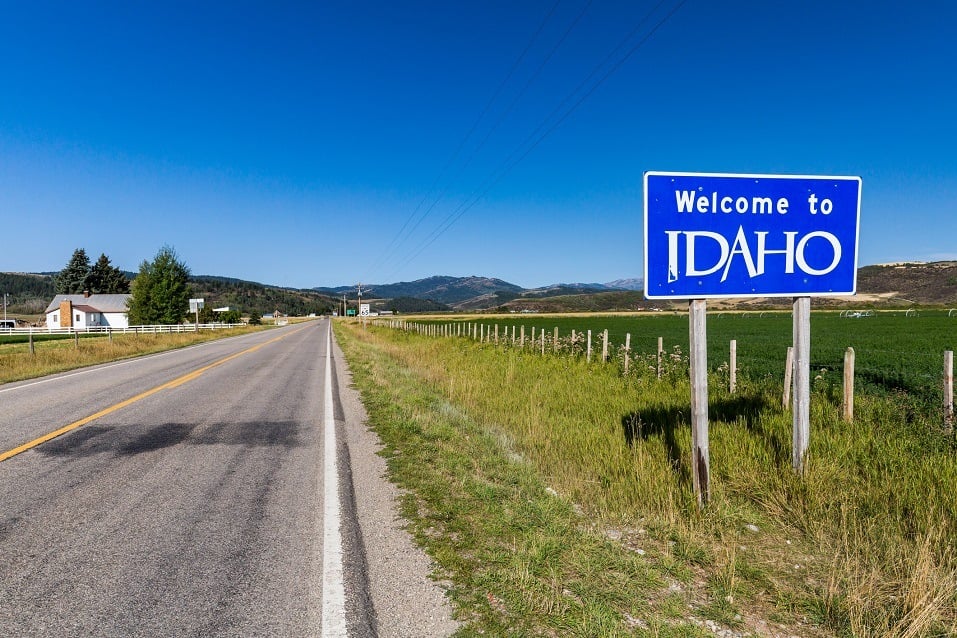 Welcome sign on the border to Idaho State | oscity/ iStock/ Getty Images
The Gem State second-highest percentage of students bullied on school property. It also has one of the highest rates of cyberbullying — clocking in as the state with the worst problem back in 2017 with one in five students saying they've been victims of bullying online.
3. Missouri
Welcome to Missouri sign along U.S. Route 169 at the Iowa/Missouri state line. | fotoguy22/ iStock/ Getty Images
There have been efforts to make bullying among students a crime involving police in Missouri schools. Nevertheless, Missouri remains a state with a bad bullying problem. It's also one of the seven states that don't have consistent anti-bullying laws across the board.
2. Arkansas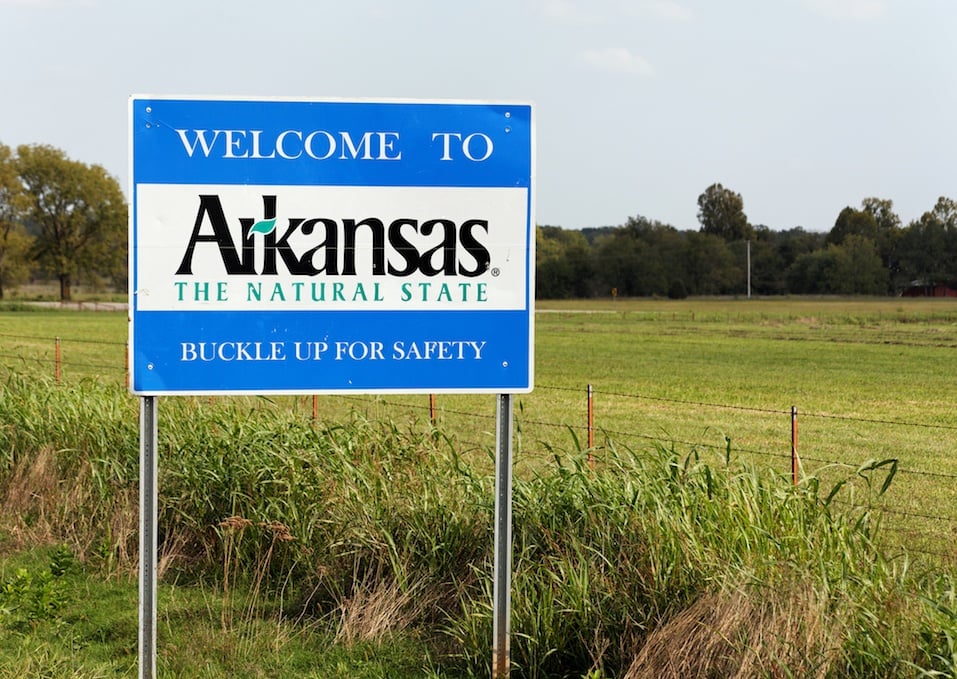 Arkansas | wellesenterprises/iStock/Getty Images
This Southern state has the highest percentage bullied on school property. Also is tied for first in the country with one of the highest suicide attempt rates among high school students. Bullying in school can lead to issues in adulthood, demonstrated by Arkansas which has the third highest rate of adult depression in the country.
1. Louisiana
"Welcome to Louisiana" sign at the highway | fotoguy22/iStock/Getty Images
In addition to having the highest percentage of students physically harmed at school, Louisiana also has the highest percentage of students bullied online. It also has one of the highest rates of truancy due to bullying and one of the highest suicide attempt rates among high school students.
Check out The Cheat Sheet on Facebook.
Source: Read Full Article