When you are trying to sneak a video ?
A post shared by Tina Knowles (@mstinalawson) on
Everybody needs to follow the rules—even grandma!
As Tina Knowles continues her latest getaway to Paris, the proud mom to Beyoncé and Solange Knowles decided to take in the sights with a trip to the local theatre.
"I'm in Paris, France and I'm at the most beautiful theater I've ever seen in my life about to look at the ballet," she shared with her followers. "Walking ballet is so cool."
Very cool, indeed. So, what's the problems? Perhaps Blue Ivy Carter can explain.
"You're not supposed to take videos grandma," she shared in the background of the clip. "You're not supposed to."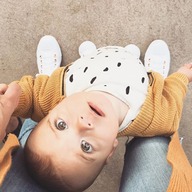 Photos
Cutest Celeb Kids on Instagram
Uh-oh! Someone's busted.
Ultimately, not even the rule-following granddaughter could persuade Tina to turn the camera off. After all, the scenery is pretty darn impressive.
"Such a gorgeous theatre," Tina explained while panning the camera. "The architecture is beautiful. Really pretty."
Back in 2015, the fashion designer gushed about her "amazing" granddaughter. In a rare interview, Tina said Beyoncé and Blue Ivy are the best of friends.
"She's with her parents seven days a week and, you know, that's such a blessing that she can be with her parents all the time," Tina shared with us. "Sometimes she thinks she's a friend more than the kid."
Source: Read Full Article