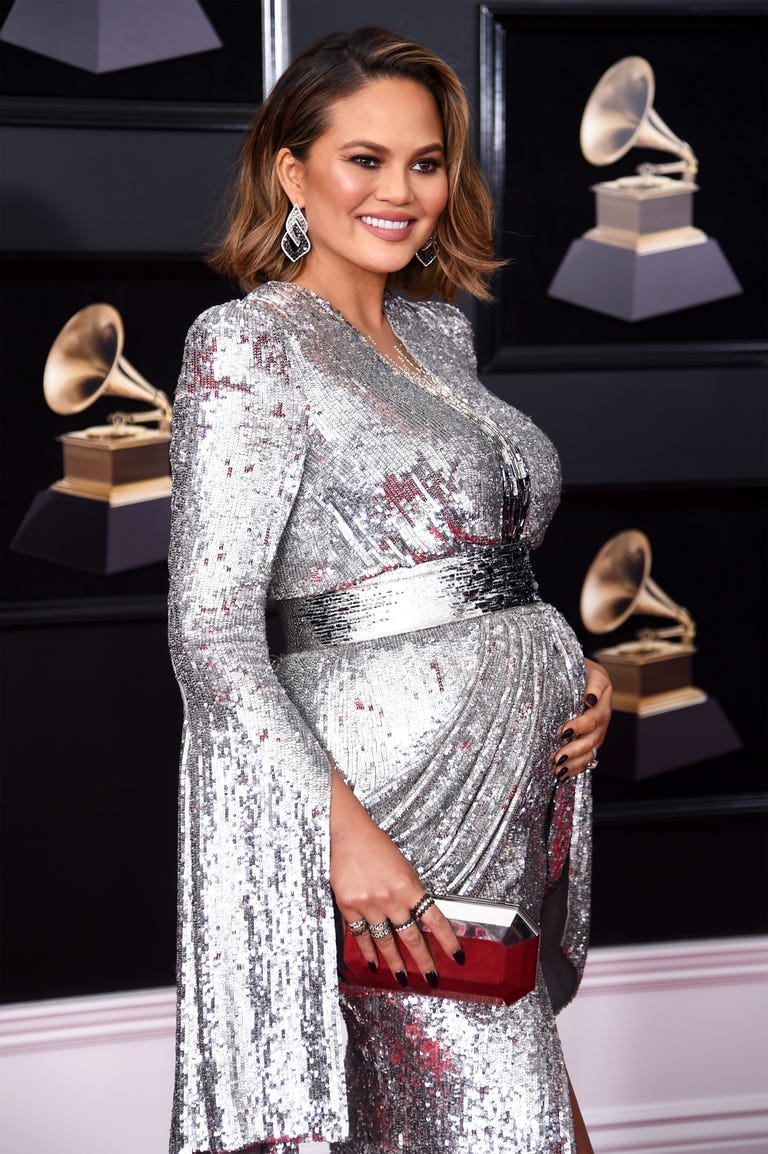 Chrissy Teigen seems to be enjoying motherhood the second time around. Following the birth of her son Miles just two weeks ago, the new mom of two has been posting sweet photos of the precious newborn and his adorable big sister Luna.
Along with the cute updates of her little ones, Teigen has also given her fans a healthy dose of reality, showing that motherhood — even for celebrities — isn't always glamorous.
In her most recent candid post, Teigen revealed an up-close-and-personal look at her post-baby body. In a video clip on her Instagram Story, the 32-year-old celeb pans over her hips, showcasing her visible stretch marks along with a sobbing face emoji.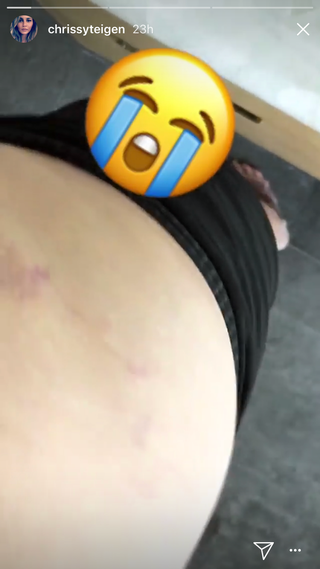 "No! I thought I did such a good job with my creams! My hips!" Teigen commented in the background of the skin-baring clip, which proves that not even models are immune to stretch marks.
This isn't the first time Teigen has shared unfiltered footage of post-pregnancy life with her 17.5 million Instagram followers. Just last week, she posted a funny photo of her breastfeeding baby Miles in the middle of her her kitchen — shirtless, sporting medical-grade mesh high-rise hospital undies.
Candid Chrissy also kept it real with her followers throughout her pregnancy, posting pictures of her growing baby belly while lounging on the couch or whipping up some salad in the kitchen.
This isn't the model's first time being honest about her stretch marks on the internet. Last year, she took to Twitter to show off an up-close photo of the skin-stretched dimples across her leg.
Whatevs pic.twitter.com/D67Qtt12gv
"Whatevs," Teigen captioned her un-retouched upper-thigh shot. And we couldn't agree more.
From: Harper's BAZAAR US
Source: Read Full Article