It's official: Luna Simone Stephens is growing up way too fast. On Wednesday, Chrissy Teigen posted a school photo of Luna on Instagram and the cuteness is almost too much to handle. Two-year-old Luna had her first week of school and, understandably, it's a lot for Teigen to handle. Luna is her little girl, who is now in school and getting older by the minute. Parents can probably relate to exactly what the model is feeling. It can be an emotional time.
That's exactly what Teigen is experiencing, as she makes clear in her Instagram caption. You'll understand her so much better when you see what the school had parents make for their kids. Warning: You might shed a tear.
Next to the sweet photo of Luna, she wrote,
So. Many. Emotions. This is also such a good idea. It's hard for some little kids to go off to school, experience a whole new environment, and to be around brand new faces. Plus, they have to do it without their parents constantly by their side. Having a family album with them at all times would definitely be comforting and a great way to ease their sadness.
Everyone knows what it was like to be a child and sent to school for the first time. It can be hard. First-day jitters are very real, but school can also be exciting, especially when you get to put on a fun outfit for your first day. Luna totally rocked it with her attire. Between the tiny backpack, the floral dress, the jean jacket, and the pink bows in her hair, Luna's ensemble was on point. Also, the way she stared at her family album? Has your heart completely melted yet?
Speaking of first day of school outfits, did anyone else love picking out what you were going to wear? Yeah, same. Then, of course, you always took the traditional first day of school photo. It probably brings back all kinds of memories.
The Instagram of Luna also got Mariah Carey's attention. Yes, the Mariah Carey. The singer commented, "So cute!!! [red heart emoji]." Teigen couldn't believe Carey liked the photo enough to leave a response. She replied, "O M F G MY QUEEN." Same, Chrissy, Same.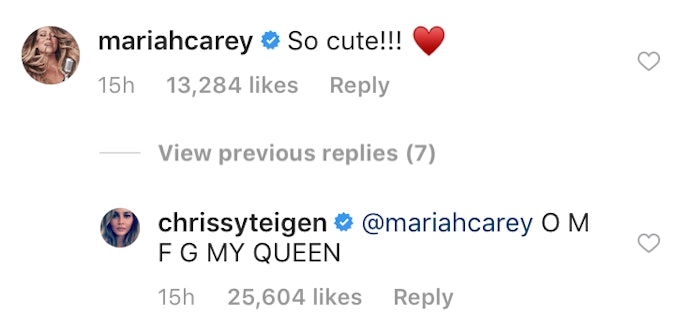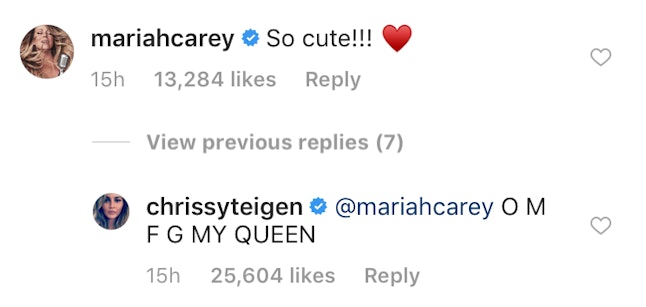 In addition to the picture, Teigen also shared a video of Luna talking about her day at school. The 32-year-old asked her daughter, "Luna, what happened today?" The toddler explained she fell down and hit her head, but Teigen was quick to correct her that head incident actually happened during their Bali vacation.
The Cravings: Hungry For More author asked her again what happened, and Luna answered, "I pushed." Teigen asked her, "Who did you push?" Luna replied, "I pushed a boy." Teigen clearly wasn't thrilled with Luna for pushing someone, because she said with disapproval in her voice, "You did."
Between having a new baby, Miles, and Luna starting school, Teigen and John Legend have a lot of changes happening in their household. As overwhelming as change can be, they seem to be handling it just fine, you know, in between tears over Luna basically becoming an adult overnight.
Source: Read Full Article