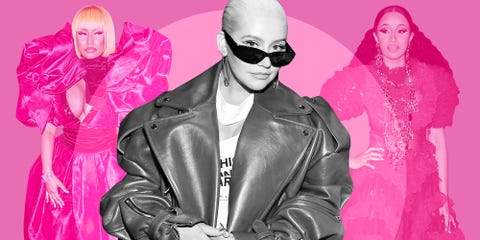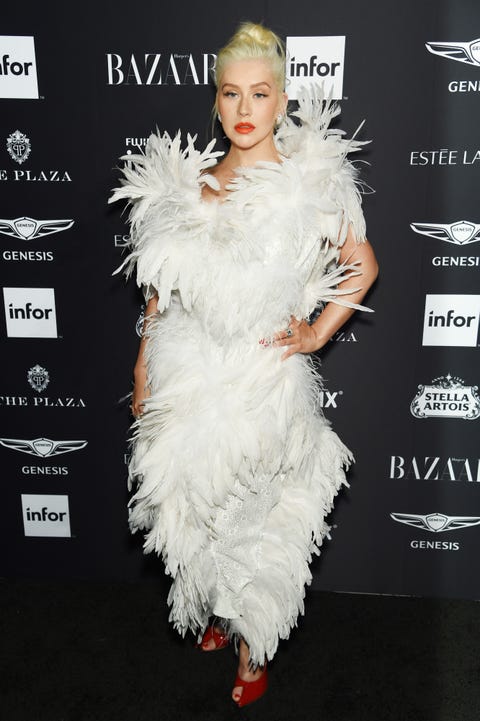 Good morning! Christina Aguilera and Jimmy Kimmel are coming at you with the latest in the Nicki Minaj and Cardi B feud heard 'round the world. ICYMI, Nicki and Cardi got into a huge fight at the Harper's Bazaar ICONS Fashion Week party because Nicki was allegedly talking about Cardi B's baby. However, Christina has some other ideas about what inspired the two rappers to pop off and get into the shoe-throwing and wig-pulling fight during her performance.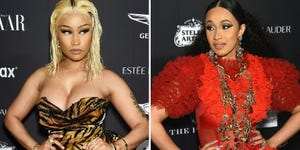 In an interview with Jimmy Kimmel, Christina said she first heard the fight when she was performing her song "Fighter," which she jokingly said was "so appropriate." She continued, "I was like, 'Oh, my God! That's genius! My music makes people feel…it's invoking passion!'"
Christina also said she was performing a Migos version of "Genie in a Bottle," which who knows what that means, but she said Cardi must've been excited by that because her husband, Offset, is in the group.
In the end, Christina said it all happened so fast and her only regret is not being able to see everything for herself. "I was just like, 'Oh, my God! I'm just sad I didn't get a front row seat!' That's where the real show was! Damn!"
Well, Christina, if you're reading this, here's the footage obtained exclusively by Cosmopolitan.com:
Source: Read Full Article