Keshia Knight Pulliam, aka Rudy Huxtable, has won primary custody of her one-year-old daughter, Ella Grace, from Ed Hartwell, the former husband of Lisa Wu-Hartwell of Real Housewives of Atlanta fame.
According to Daily Mail, Hartwell, who was granted visitation rights, is on the hook for $3,007 per month in child support. The divorce judgment, granted on the grounds of adultery and cruel treatment, is the result of Hartwell's relationship with Tonya Carroll, who's pregnant with his child.
Hartwell, a former linebacker for the Baltimore Ravens, the Atlanta Falcons, the Cincinnati Bengals, the Oakland Raiders, and the Las Vegas Locomotives, is reportedly on OxyContin, anti-depressants and other drugs, which affect his ability to care for his daughter.
Knight Pulliam has been outspoken in her support of Bill Cosby, who was recently found guilty of sexual assault. She went on record to say, "Whoever is involved, those are the people who were there. I wasn't there. I can only speak to the great man that I know and love, who has been so generous, who has been such a philanthropist and giving back millions of dollars to education and schools. And just the man I grew up knowing. It's really not my place to speak on that. Unfortunately, in the court of public opinion, everyone has formed their opinion, but we're still in America and you're innocent until proven guilty of any crimes."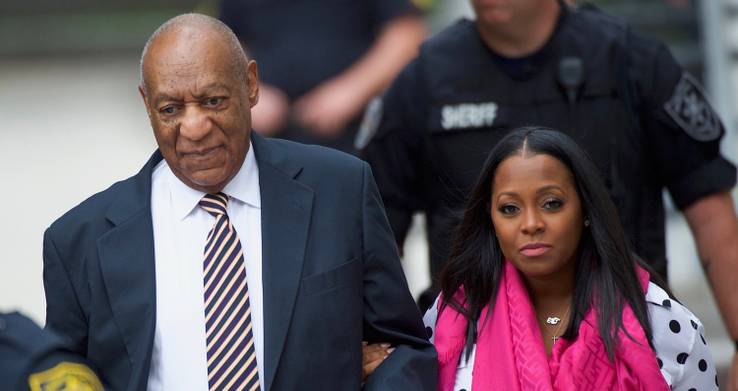 More than 50 women have accused Cosby of rape, drug-facilitated sexual assault, sexual battery, child sexual abuse, and/or sexual misconduct.
Knight Pulliam was recently featured on Celebrity Big Brother. She was asked to leave the house but claimed she was looking forward to seeing her daughter again. "Family is always going to win out for me, I didn't have any more days to be away from my daughter. These were the same group of people who were in my alliance who a couple of days earlier had completely lied… I had to make a decision because this wasn't about gameplay to me, this was about real life, this was about my child."
Source: Read Full Article