TLC's 19 Kids and Counting premiered over a decade ago. Whether you count yourself as a Duggar fan or not, most people at least realize that the family is famous in part because of their sheer size.
When the TLC hit first premiered, Jim Bob and Michelle Duggar had 17 children. By the time it was canceled, that number grew to 19. Now with Counting On, their children are carrying on the tradition of creating uniquely large families.
The average
number of children per American household is 1.9 as of 2017. That puts the
Duggar family well above the norm. But why do the Duggars have so many kids?
Read on to find out.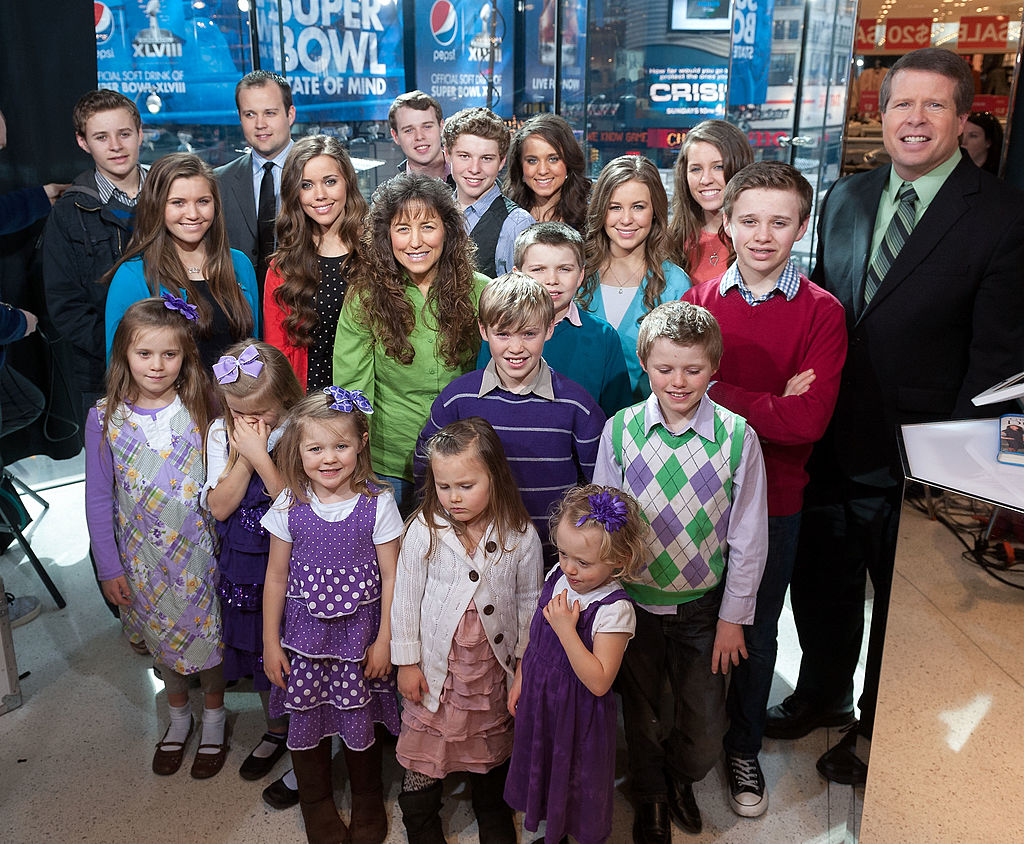 Duggars don't use birth control
The main reason for the Duggar family's unusually large size stems from their religious beliefs. As devout Independent Baptists, the Duggars follow strict rules that aren't very common in modern society. In this patriarchal family structure, women dress modestly and never wear pants, plus they usually don't have jobs outside the home.
Members of the Duggar clan don't go
to the beach (to avoid lustful thoughts), never listen to non-Christian music,
plus avoid mainstream television shows and movies. Children aren't allowed to
date, but rather enter courtships with the intention of marriage at the end. All
the kids are homeschooled with a very specific, faith-based curriculum.
One key church teaching? That all sexual relations should be open to life, meaning married couples are forbidden from using birth control including the Pill, condoms, or any other measures to prevent pregnancy.
The Duggar women marry young
It's not just the lack of birth control that made the Duggar family grow to epic proportions. In their religion, women are more likely to marry at a young age. While ost women are waiting longer to marry and focusing on their careers first, it's not uncommon in the Duggar family for the ladies to choose a spouse in their late teens. Naturally, a younger bride would have more time to have more babies during her childbearing years. Even 19 babies.
Michelle Duggar was just 17 years old when she married Jim Bob. The two used birth control early in their marriage but after a miscarriage, they admitted to regretting it. Michelle last got pregnant at the age of 45 but sadly suffered another miscarriage shortly after announcing the pregnancy.
Michelle Duggar takes her wifely duties seriously
View this post on Instagram
The beauty of the sunset pales in comparison to the beauty of the woman beside me!
A post shared by The Duggar Family (@duggarfam) on
Having a Duggar-sized family means more than just forgoing birth control and getting married young – there also must be plenty of marital relations. In the Duggars' case, the nature of Jim Bob and Michelle's relationship is another key factor.
On the family blog, Michelle admits that her favorite piece of marriage advice was this: "Anyone can iron Jim Bob's shirt, anybody can make lunch for him. He can get his lunch somewhere else. But you are the only one who can meet that special need that he has in his life for intimacy. You're it. You're the only one."
She goes on to explain that
she vowed to make herself not just available to meet her husband's sexual needs,
but "joyfully available," even after a long day caring for kids.
With a mantra like that, it's
no wonder Michelle and Jim Bob have 19 kids.
Source: Read Full Article