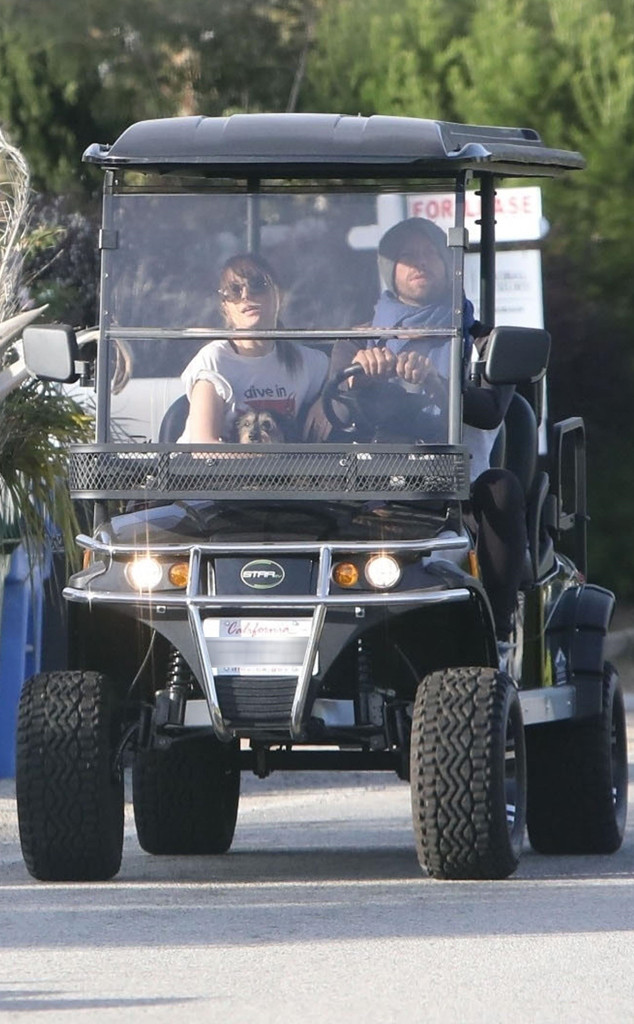 BACKGRID
One very famous person on her own can cause quite a stir. But put two very famous people together and they somehow manage to disappear.
Chris Martin and Dakota Johnson have been dating now for about six months, and although they were first spotted together just as awards season was kicking into high gear and right before Johnson was about to embark on a press tour for Fifty Shades Freed—aka a highly visible time—they've proven to be a very low-key pair.
Which isn't to be confused with casual.
Rather, their relationship appears to be heating up, in plain sight but without anybody really noticing. In fact, they've already hit their first celeb-couple milestone—breakup rumors!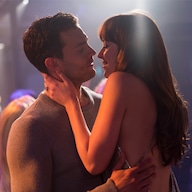 Photos
Fifty Shades Freed: Movie Pics
After Johnson was spotted sharing a casual kiss with an unidentified male this week outside an upscale Los Angeles market, people were, of course, curious. What about Chris, after all.
A source says the kiss was "nothing more" than an interaction between old friends, and "she's still with Chris Martin and very happy."
Meanwhile, she and the Coldplayfrontman haven't been photographed together since early March, when they were tooling around Malibu in a golf cart together with Johnson's dog, Zeppelin, thereby fueling the speculation that maybe they had just fizzled. Which, most likely, is the sort of speculation they'd prefer at this point.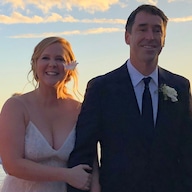 Photos
Surprise, We're Married! Secret Star Weddings and Elopements
The first romantic-looking sighting of Martin and Johnson came in January when they dined together at Soho House in West Hollywood, followed a few days later by a cozy-looking romp on the beach, also with Zeppelin. (P.S. Sounds as though Dakota, who caught a Coldplay show in Argentina all the way back in November, is a rock 'n' roll fan…)
A couple nights after that they sorta went public, attending Stella McCartney's Women's Autumn 2018 and Men's Autumn/Winter 2018 Collections at SIR Studios in L.A. They didn't do a red carpet or purposely get their photo taken, but they did hold hands around fellow industry folks.
The romance was still alive in February, with Diane Keaton spilling the beans that Johnson and Martin were at Ellen DeGeneres' star-packed 60th birthday bash.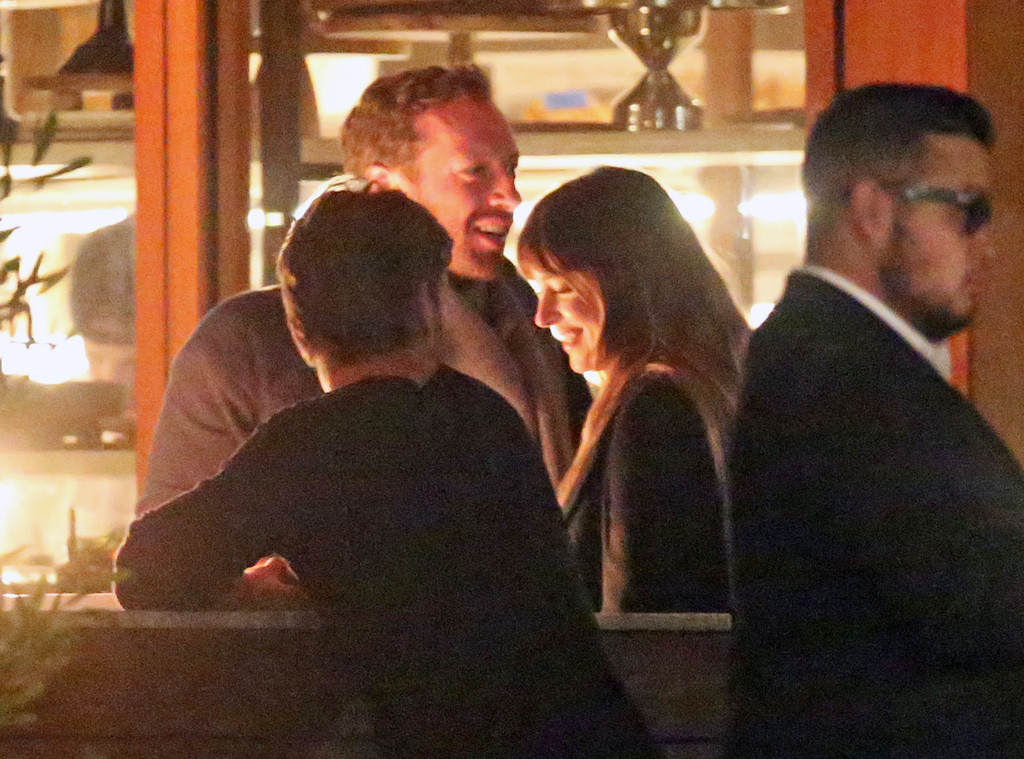 Jacson / Splash News
"I'm gonna talk about Chris Martin," Keaton gushed on Ellen. "He was with Dakota[Johnson], right?" She turned to the audience. "They're a couple. Got it? So, what I'm saying is," she looked at Ellen again, "he's gorgeous. That face got better with time."
Funny enough, the Oscar didn't know who that tall drink of water was.
"I had no idea until a couple days later when someone said, 'did you know?'" Keaton giggled. "Yeah, how 'bout that? How could I not have known it was him?"
That also likely suits Chris Martin just fine.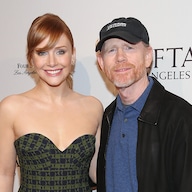 Photos
Parents as Red Carpet Dates
We're talking, after all, about a huge rock star who walked no red carpets with Gwyneth Paltrow throughout 10 years of marriage, insisting that red carpets were for selling something (like a movie or a gown) and they weren't selling anything.
"We still just try and keep that whole thing quiet," Martin told CBS News in 2011.
(Johnson, whose grandmother is silver-screen legend Tippi Hedren, lamented to Net-a-Porter's Porter magazine in 2016 how red carpets were losing their luster. "Now anyone can take my picture, and I can take anyone's picture, at any moment. I feel like something has been lost," she said. "It's like a little bit of magic is slipping away and I don't know why.")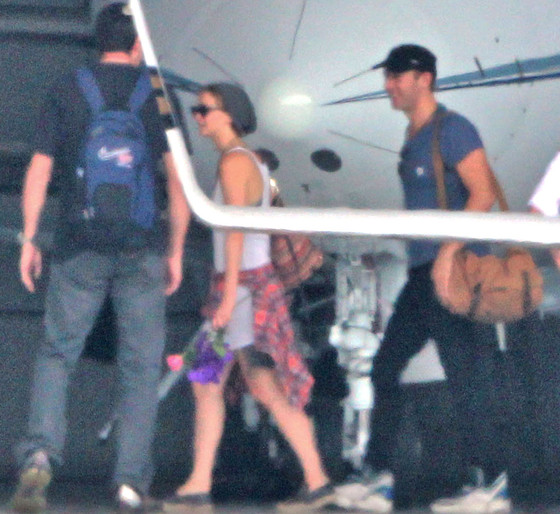 AKM-GSI
After he and Paltrow consciously uncoupled in 2014, Martin went on to date, most noticeably, Jennifer Lawrence. But though she is one of the biggest stars in the whole Hollywood galaxy, they too did everything under the cover of low-key outings and private jets and…hats.
Johnson, for all that she's exposed onscreen, also has a history of keeping everything else under wraps. The daughter of Melanie Griffith and Don Johnson apparently learned a few tricks on how to navigate that showbiz world early on and, though she had all the It Girl attributes when she first started making a name for herself as an actress, she was not one to talk about her personal life.
She and (hmm) musician boyfriend Matthew Hitt split up in 2016 after about two years of dating, leaving nary a trace of drama behind them.
Johnson later said in the February 2017 issue of Vogue, reflecting on her breakup with Hitt, "S–t happens. I think I'm a little bit heartbroken all the time, even when I'm in a happy relationship. I don't do casual very well, and my feelings, even the good ones, get so intense that they hurt. Can we make things really juicy? Can we say that I'm taking this time to explore my bisexuality? Or that I have given myself to the Lord following the release of my sexually explicit trifecta of films?"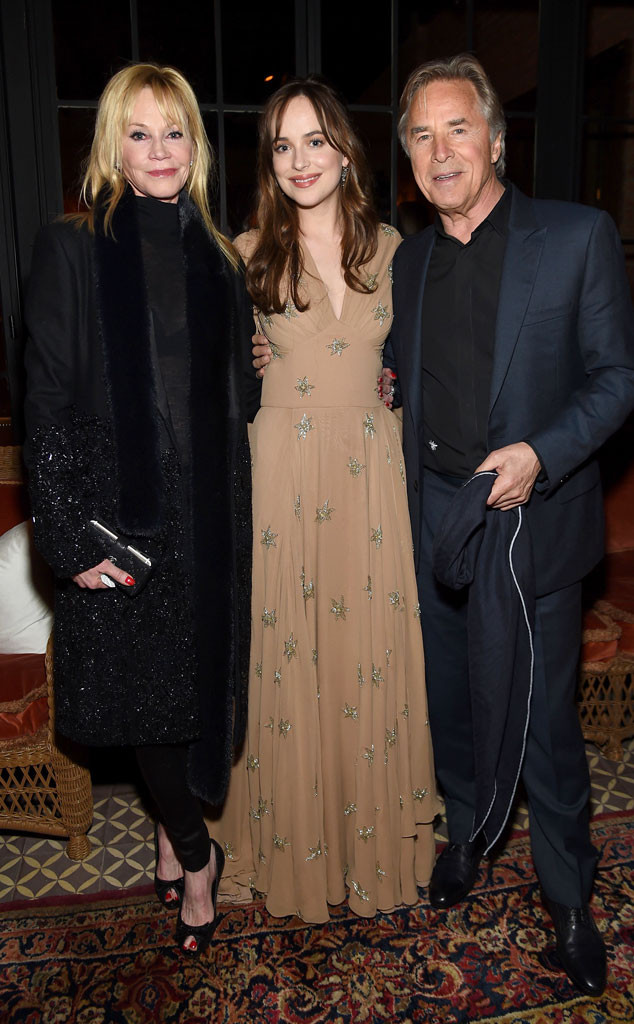 Jamie McCarthy/Getty Images
Though every time the actress was seen in the vicinity of a man for the ensuing year and a half it turned into a dating possibility, it wasn't until Martin popped into the picture that she seemed to be in a relationship.
"I adore him!" Griffith shared with Us Weekly a week ago. That being said, her daughter "is very private about her life and I respect that."
Dad, too, has met the boyfriend, though Don Johnson did no more than say exactly that when People asked recently.
Back in January, when quizzed about the romance rumors surrounding his daughter, Don joked to Digital Spy, "Yeah, that's… uh troubling, isn't it? No, she's a big girl, she can handle herself."
Dakota's got to love it when the 'rents close ranks.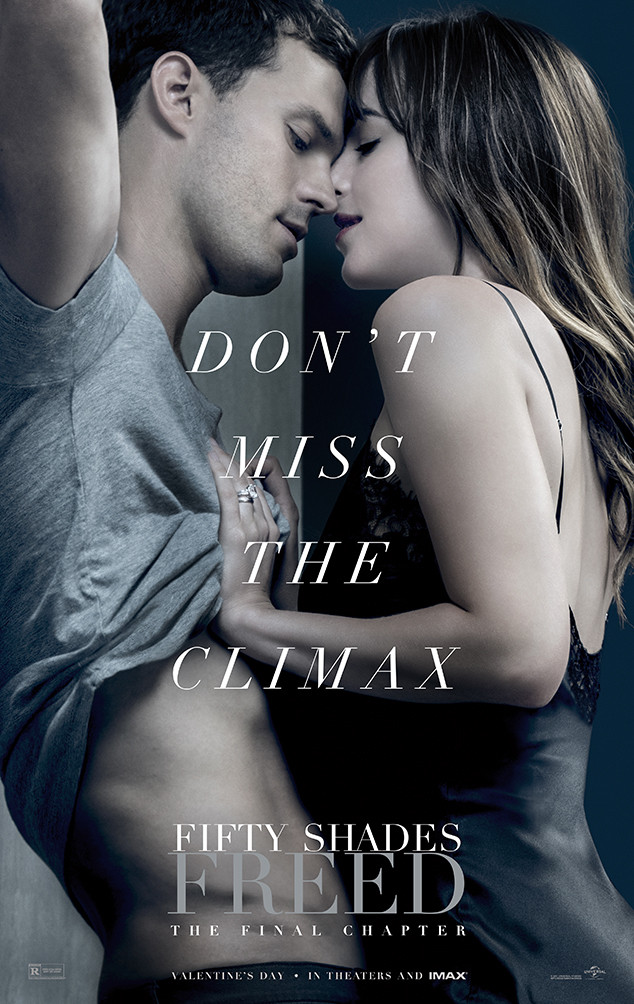 Focus Features
For her own part, the 28-year-old actress has only divulged so much about what makes her tick, though starring in the Fifty Shades of Grey series made personal and often sex-centric questions hard to avoid on the publicity trail. She's had to have a thick skin and her comebacks at the ready.
"We hate each other and we're having an affair, so everybody's right. How about that?" she suggested sarcastically to Vogue last year, referring to the oft-dueling rumors about her and co-star Jamie Dornan.
About any perceived similarities between her and the increasingly sexually adventurous Anastasia Steele in the Fifty Shades of Grey series, Johnson told The Telegraph in 2016, "Some people think this is something I'm interested in in my private life, which is not the case. I'm an actor—I pretend. But I guess it's something that happens with a lot of actors: people think that in real life they are like the characters they play."
Becoming a household name overnight altered how the world approached her but it didn't make her any more inclined to let the world in.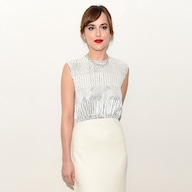 Photos
Dakota Johnson's Best Looks
"My life has changed dramatically," Johnson continued. "But there are times I feel lonely and then I just watch movies and read books and I'm happy I have the time to do those things. I cherish my solitude."
At the time she was living primarily in New York, but now seems to be enjoying a West Coast-based relationship with Martin, who has homes in L.A. (where Paltrow is based with their kids) and New York, as well as in England.
Since the movie she was promoting at the time was called How to Be Single, and she and Hitt were currently off before being briefly on again ahead of their final split, Johnson was happy to talk about that subject instead of whether or not she was into S&M in real life.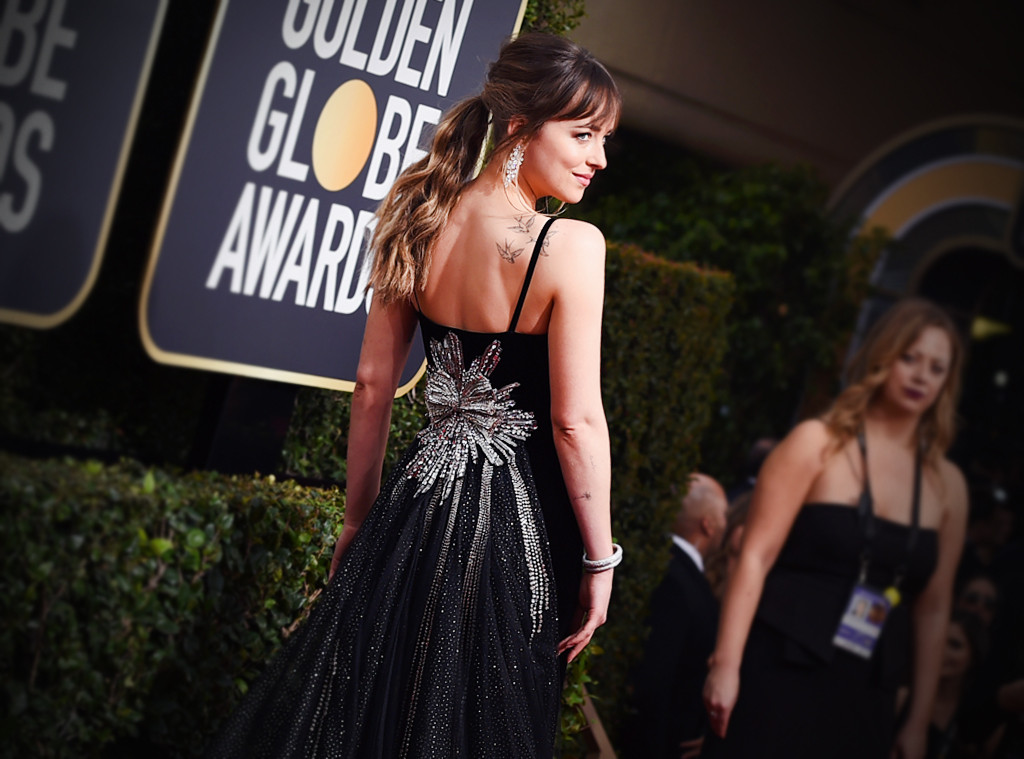 Jordan Strauss/Invision/AP
"I think it's important for young women, especially now, to know that it's OK to explore the world and yourself without the pressures of other people's opinion on you," Johnson told The Telegraph.
"And it's important to expand your mind and do whatever you want with your brain and your time. There's less of a stigma about being single nowadays and I think society is relinquishing some of the pressures of needing to find a spouse. But the real message of the movie is that women should love themselves and take care of their hearts and their brains and also not feel bad about having a good time or experiencing different people and dating people."
Having decided not to try online dating, she admitted it was "kind of hard meeting new people." Johnson added, "I haven't really been on a lot of dates. I've only been in long-term relationships."
Right around that same time, coincidentally, Martin opened up to London's Sunday Times about the aftermath of his divorce—which was the object of much fascination for appearing so civil—and admitted it had been a depressing turn of events.
"I still wake up down a lot of days," he admitted. "But now I feel like I've been given the tools to turn it around."
As they say, it's all in the timing—with a major assist from being on the same page. Or as Chris Martin and Dakota Johnson would probably say, "What page?"
Source: Read Full Article