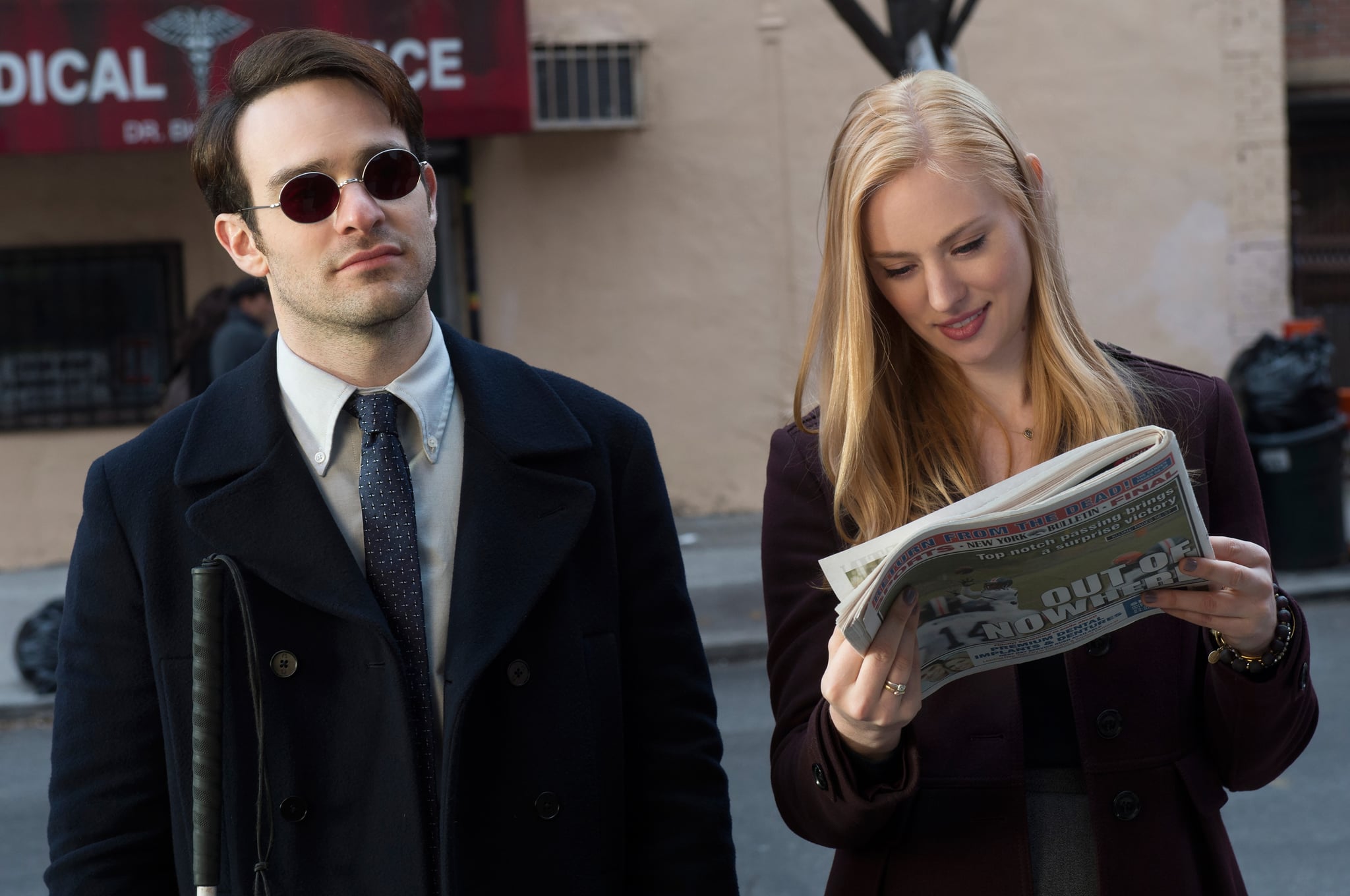 Netflix's Marvel roster has been reduced to just two shows, following the cancellation of Daredevil after three seasons. The Hollywood Reporter reports that the move comes only two weeks after showrunner Erik Oleson pitched a fourth season. It follows the cancellation of Iron Fist and Luke Cage, which both lasted two seasons. A statement from Netflix on Thursday said, "We are tremendously proud of the show's last and final season and although it's painful for the fans, we feel it best to close this chapter on a high note. We're thankful to our partners at Marvel, showrunner Erik Oleson, the show's writers, stellar crew and incredible cast including Charlie Cox as Daredevil himself."
This leaves only two shows on Netflix's Marvel roster: Jessica Jones, which was renewed for a third season back in April, and The Punisher, which is set to return for its second season in early 2019.
There was something of a question mark hanging over the future of The Defenders, the show that brought all of Netflix's Marvel characters together. The understanding was that it was always meant to be a one-off, but fans held out hopes of a return. The end of Daredevil, and a statement that acted as a goodbye to actor Charlie Cox, seems to be the final nail in the coffin for any hopes of that.
Though the news will upset fans of Daredevil, it's unlikely to be a surprise. It seems to signify the beginning of the end of Marvel's tenure on Netflix, which makes sense given that Marvel's corporate parent, Disney, will begin its own Marvel productions for its upcoming streaming service, Disney+. Tom Hiddleston has already signed on for a stand-alone Loki series, and there are rumors of a Scarlet Witch series, too.
Source: Read Full Article