The delusional celebrity has become an old trope in America. The imagery is familiar to all of us. The famous, beautiful person with the fancy wardrobe and all the money, completely out of touch with the common man. One popular meme for this is Lucille Bluth from Arrested Development, who once said, "It's one banana, Michael. What could it cost? $10?"
But fictional wealthy matriarchs aside, there are plenty of real celebs that have been branded as completely delusional. Let's take a look at our top 15.
15. Alec Baldwin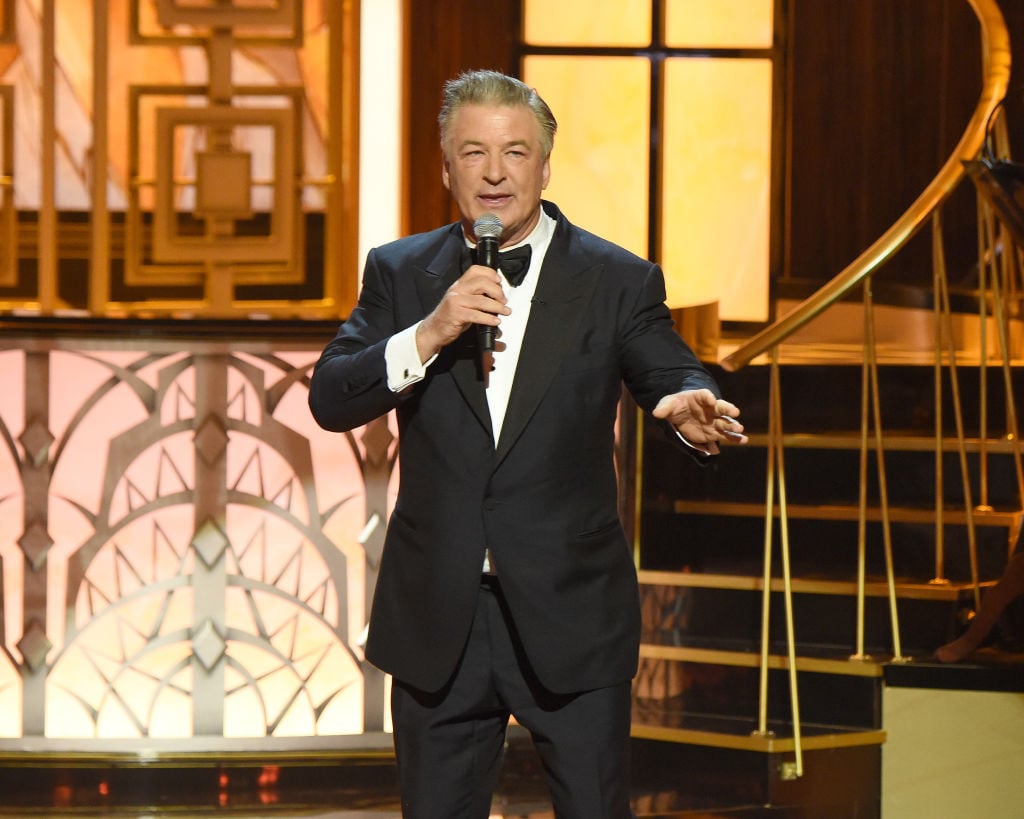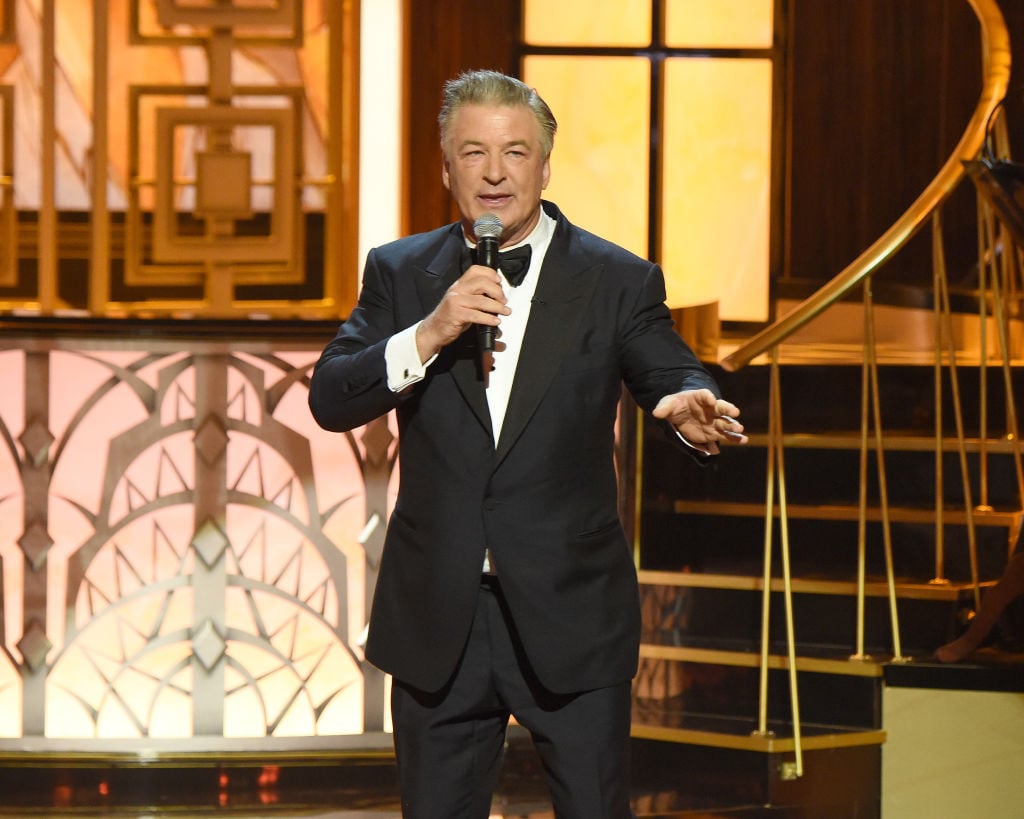 Alec Baldwin | Nicholas Hunt/Getty Images for Spike
Alec Baldwin has fought back hard after being labeled a homophobe — despite several incidents.
Alec Baldwin is best known these days for his on-going impersonation of President Trump on Saturday Night Live and as the voice behind Boss Baby. But the accomplished actor, who is quick to point out his involvement in championing marriage equality, has had a bit of a problem with dropping homophobic slurs. Like, several times.
What's more, Baldwin once penned a completely tone-deaf essay in Vulture for the purpose of defending himself against such accusations.
Next: A popular rapper
14. Drake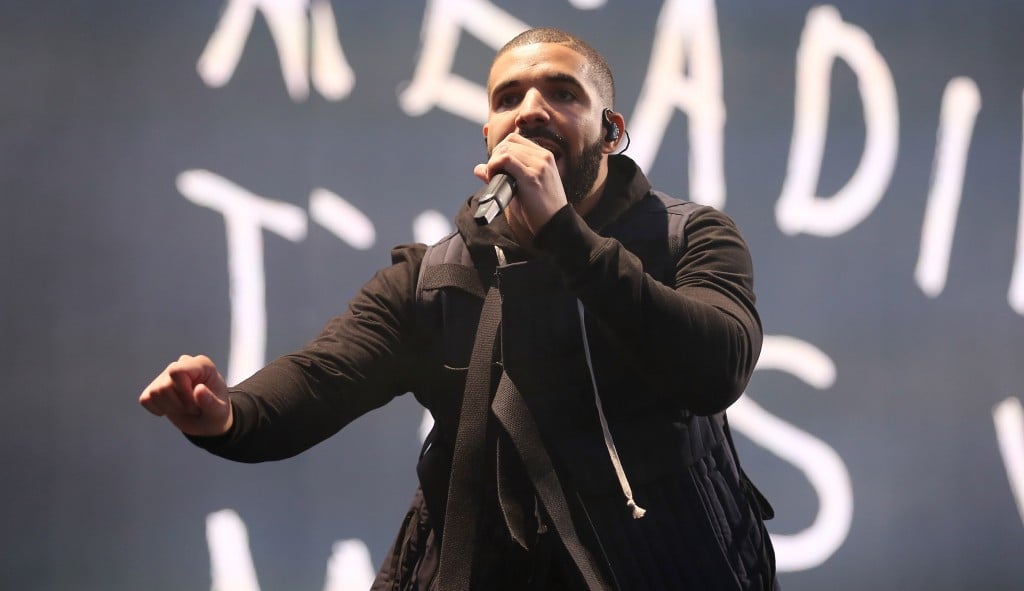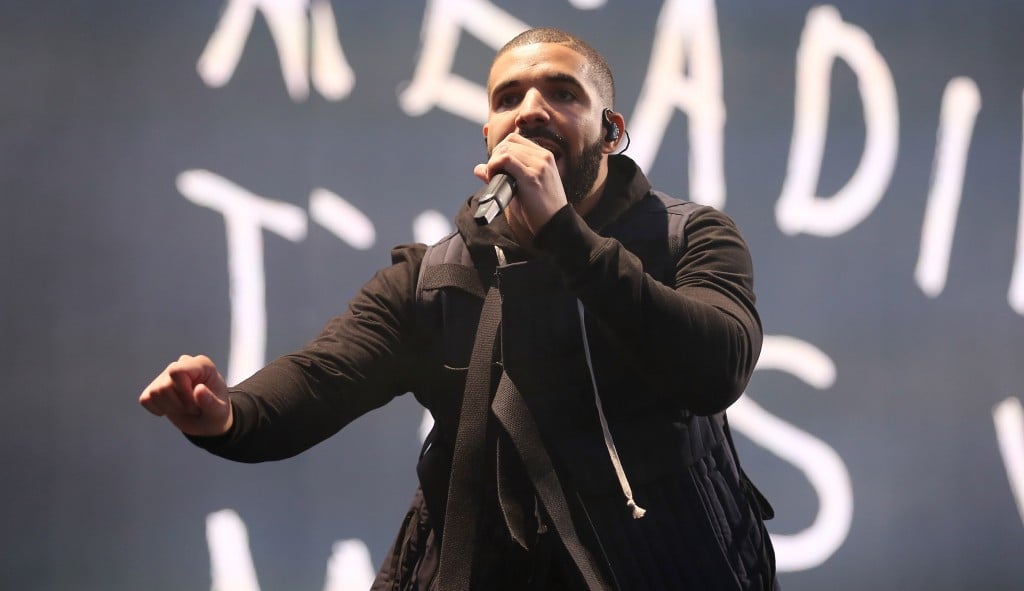 Drake | Tim P. Whitby/Getty Images
Drake loves a good beef, but his beef with Rolling Stone reveals his delusional nature.
Drake has been all over the internet the last few years, transforming into more than one popular meme. But whether it's his latest beef with Pusha T or some of the head-scratching stuff he says, Drake has to make it onto the list of most delusional celebrities.
How about the time that he complained on Twitter about the Rolling Stone bumping him from the cover of the magazine for actor Philip Seymour Hoffman? It's understandable that he would be angry, except for the fact that Hoffman had just passed away unexpectedly.
Next: A 21st-century pop star
13. Britney Spears
Britney Spears | Jason Merritt/Getty Images
Britney has had a whole lot of weird incidents in her life, including sexual misconduct allegations.
Pop star Britney Spears was an early-2000s darling. The teen was attractive, could dance, could sing, and had an innocent air about her — despite her song, "Oops!…I Did it Again." But as she grew up, Spears began to make some odd decisions. She married a childhood friend, but days later annulled the marriage.
She broke up a family when she got together with Kevin Federline, drove with her baby on her lap, and was eventually sent to the psych ward. Spears even has been hit with sexual misconduct allegations.
Next: A controversial sex tape
12. Rob Lowe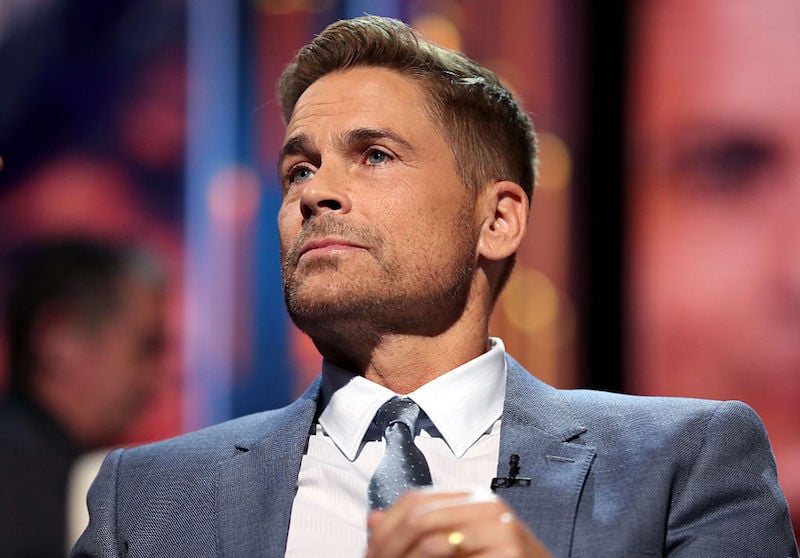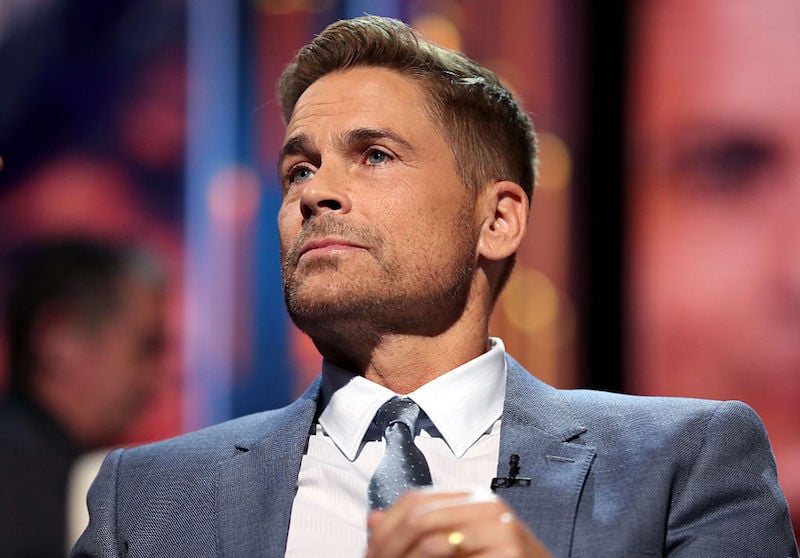 Rob Lowe | Christopher Polk/Getty Images
Rob Lowe went from teen heartthrob to a sex tape to a blossoming career. But his perspective on it is a bit weird.
Robe Lowe is known for being a prominent actor, first as a teen in 1980s flicks like St. Elmo's Fire and later in hit TV series like Parks and Recreation. But a lot of people forget about his sex tape scandal from 1989, when a then-22-year-old Lowe had sex with two women — one of which was only 16 years old.
He claims she lied to him about her age, but has since told Oprah that it was "the greatest thing that ever happened to me." Technically, it was also statutory rape.
Next: Another 2000s pop star
11. Christina Aguilera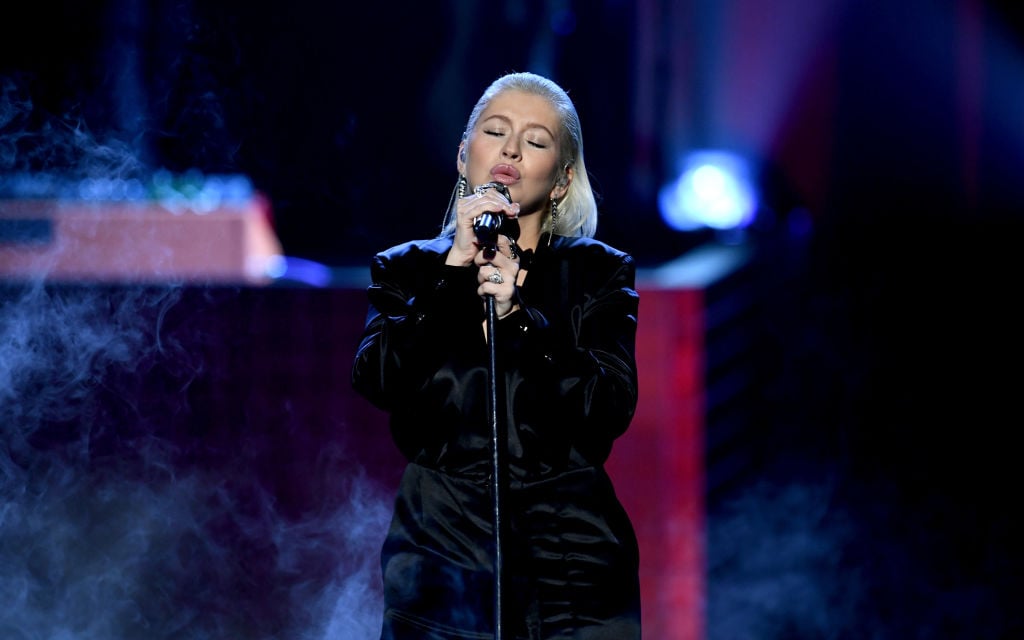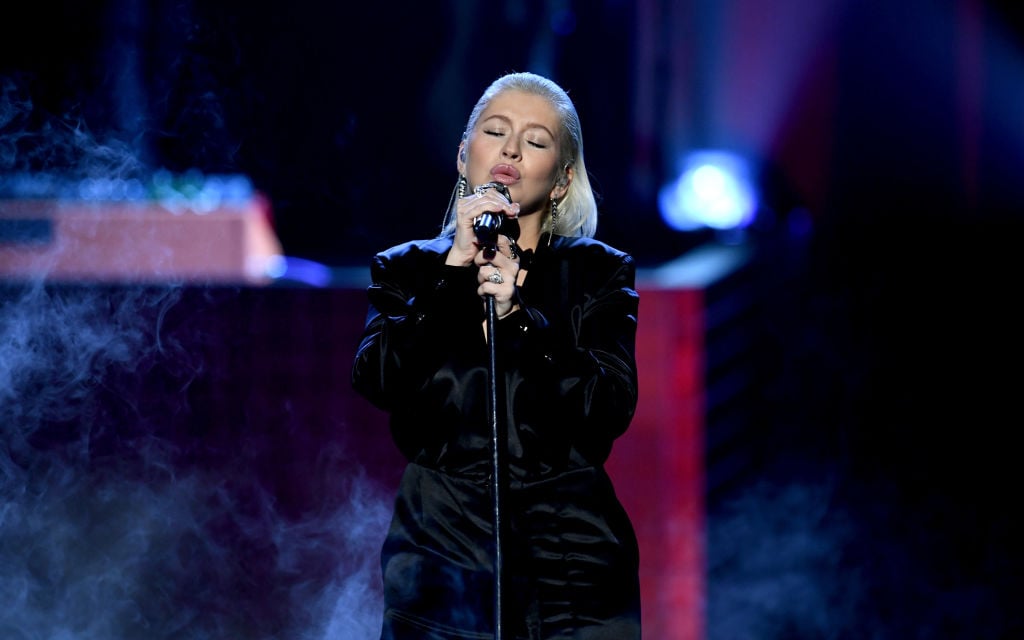 Christina Aguilera | Kevin Winter/Getty Images
She just couldn't accept that her album might have had poor sales because it wasn't very good.
Christina Aguilera is probably known to younger generations for her role on The Voice, but like Spears, she was a pop sensation as a teen right around the turn of the century. She attempted to go outside the box with her 2012 album Bionic but sold just around 300,000 copies in the United States.
That's really bad, but according to Aguilera, it's because "you had to really be a music lover, be a true fan of music and the love of being open to really appreciate that record." Uh huh.
Next: A '90s star with a great voice
10. Mariah Carey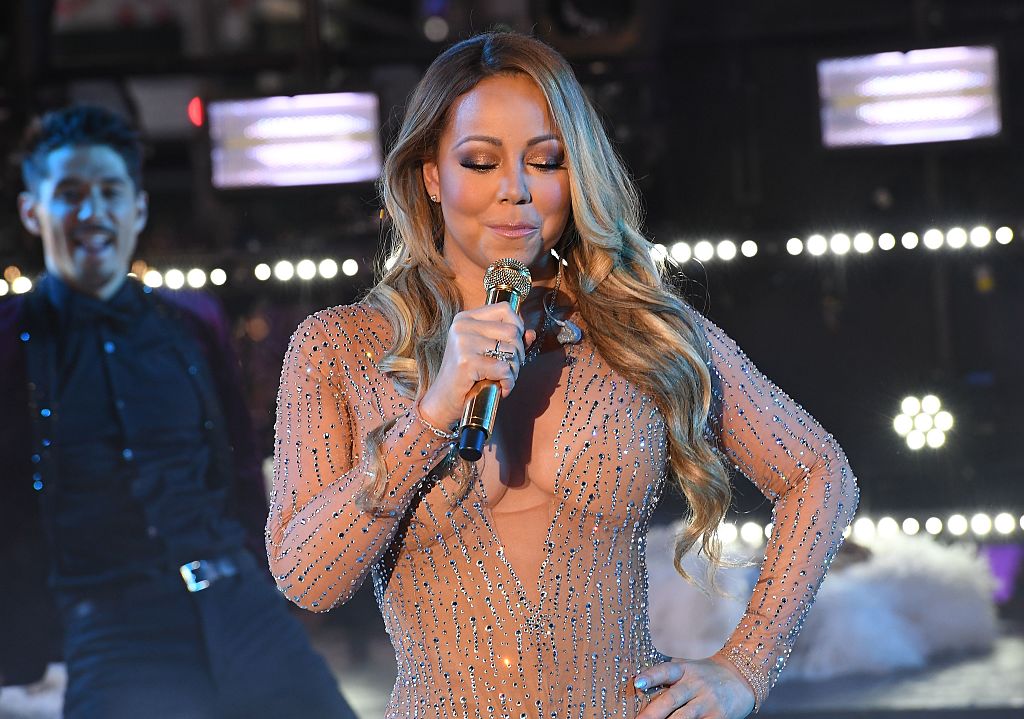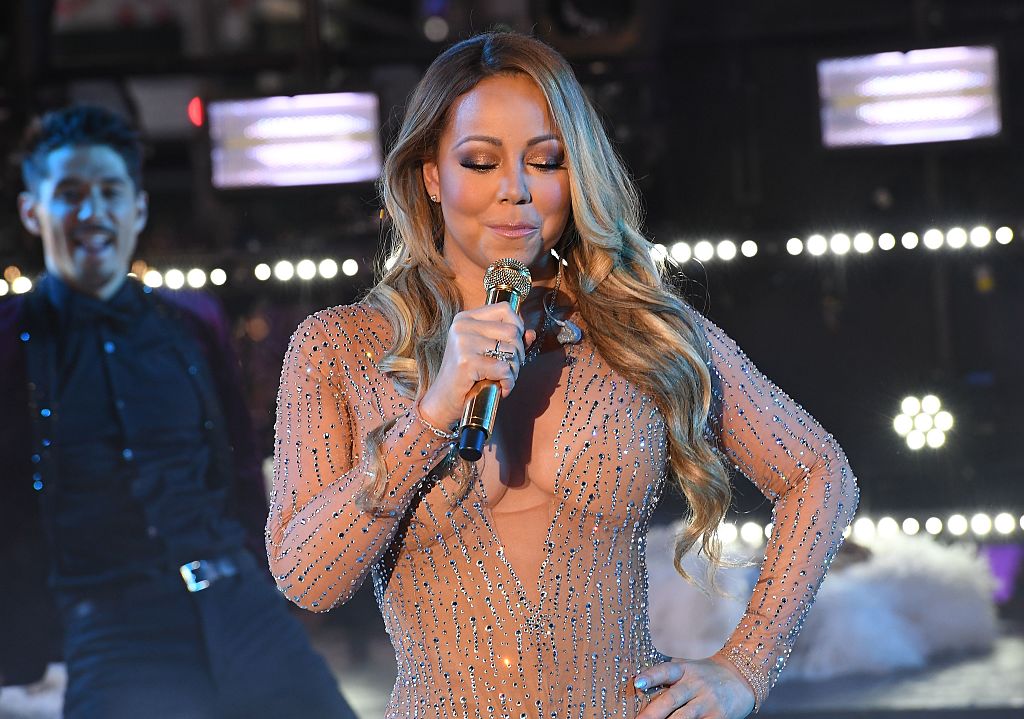 Mariah Carey | Angela Weiss/AFP/Getty Images
Mariah Carey's behavior has gotten progressively more delusional in recent years.
During the 1990s, Mariah Carey was the queen of the music industry. With her incredible voice and beautiful smile, Carey was on top of the world. But weird incidents have led to delusional behavior as she has gotten older, including a handful of failed marriages, wardrobe malfunctions, and that odd New Years Eve lip-syncing issue where she simply stopped performing in the middle of her song.
Carey blamed that on someone sabotaging her, but no. That's not what happened, Mariah.
Next: Don't forget that anti-semetic tirade
9. Mel Gibson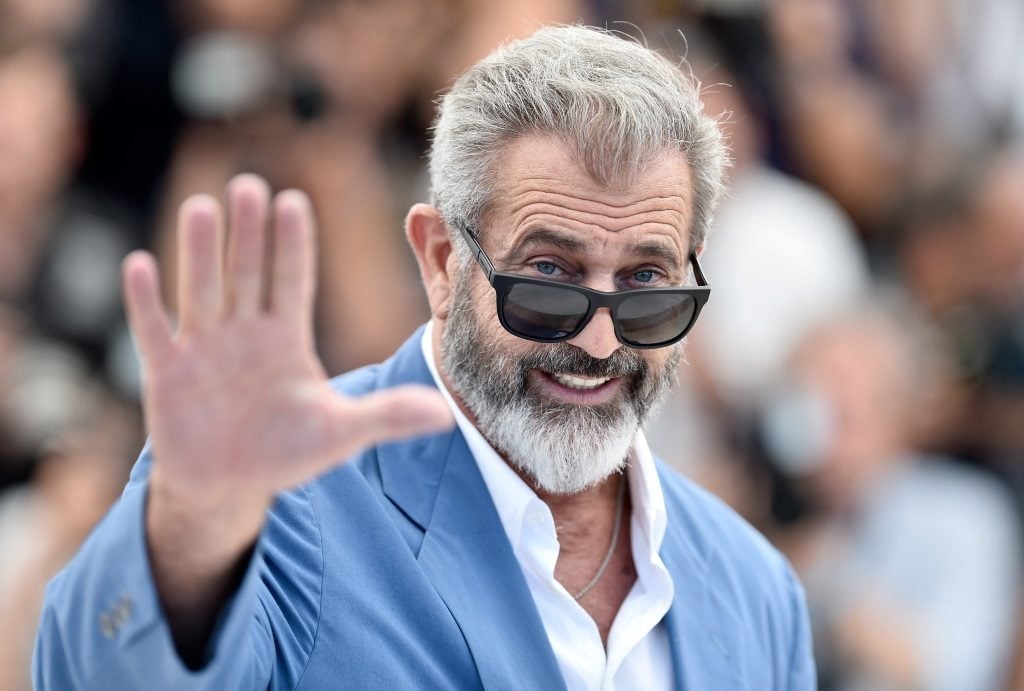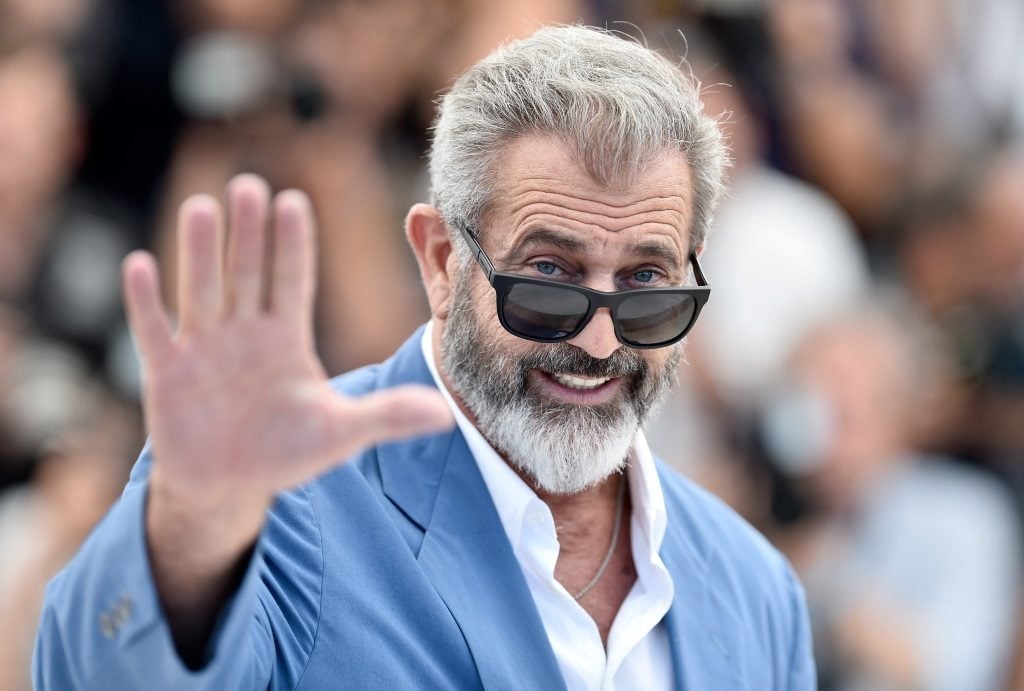 Mel Gibson | Pascal Le Segretain/Getty Images
This actor was also a big star at one time, but racist and abusive behavior has tarnished his career.
Mel Gibson is another star of the 1990s that has taken a dive in recent years. Gibson is famous for starring roles in such films as Lethal Weapon, Braveheart, and Ransom. He was arrested in 2006 while intoxicated, and was recorded blaming Jews for "all the wars in the world."
Several years later, Gibson was recorded making racist and abusive statements to then-girlfriend Oksana Grigorieva. What's somehow worse than his actions is that Gibson often compares this behavior with simply having a nervous breakdown.
Next: An adorable child star
8. Lindsay Lohan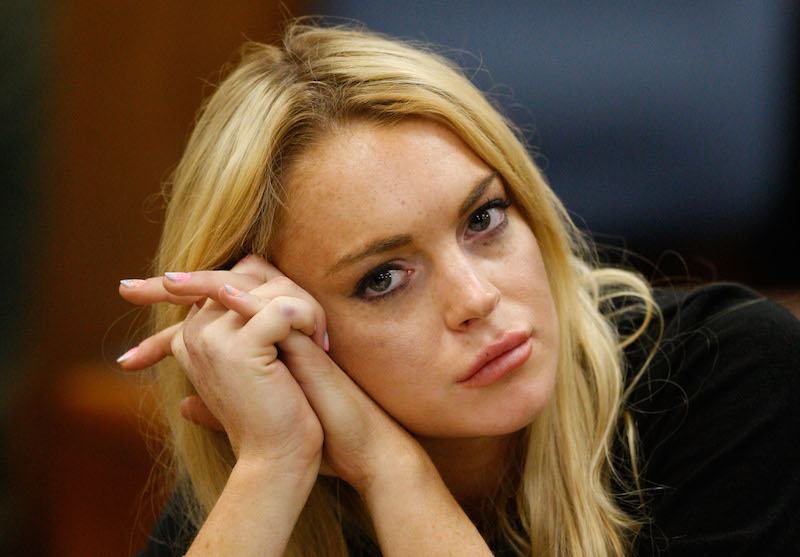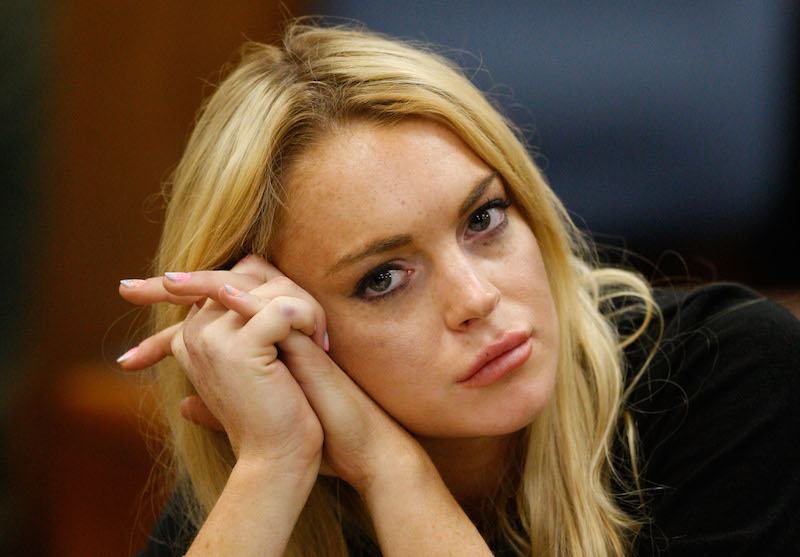 Lindsay Lohan | David McNew/Getty Images
 Lindsay Lohan really went off the rails as an adult.
She has mostly faded from the spotlight in recent years, but early on Lindsay Lohan was a rising star. She played a set of twins in a 1998 remake of The Parent Trap. As she grew into her teen years, Lohan did other popular movies such as Mean Girls and Freaky Friday. But she developed drug and alcohol problems, causing public episodes that effectively ended her acting career.
In 2013, the New York Times ran a piece about what happens when Lindsay Lohan is in your movie, and it was not flattering. She has just one full-length movie credit to her name since 2014.
Next: An actor with a volatile personality
7. James Woods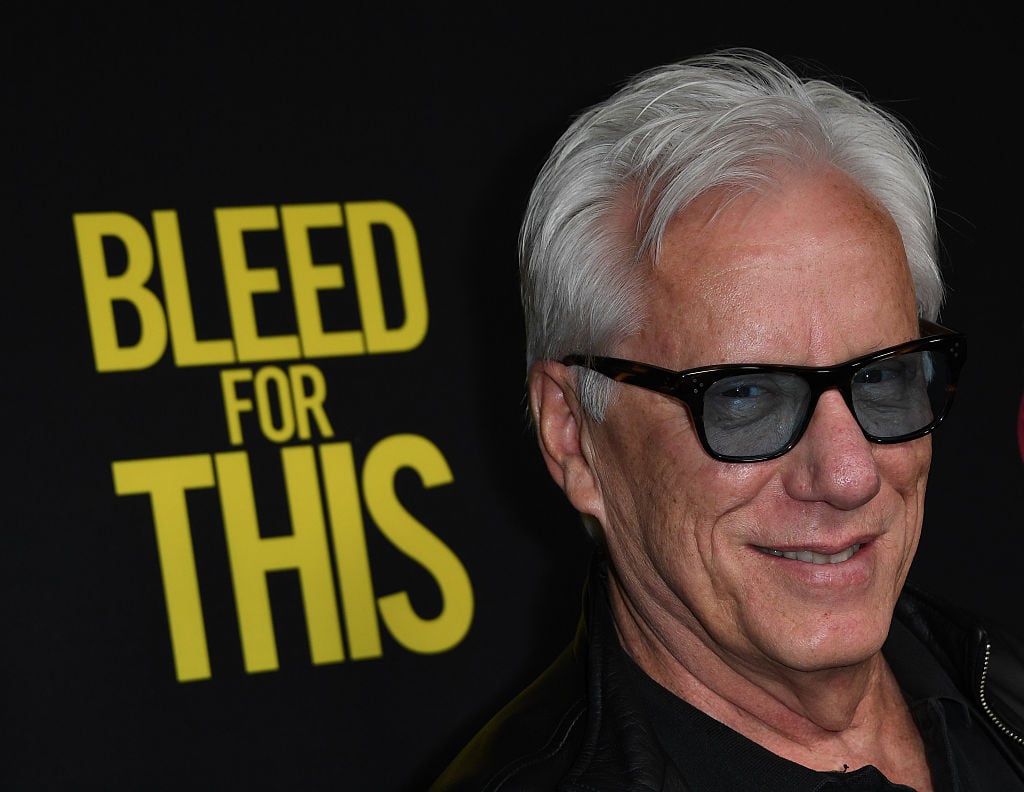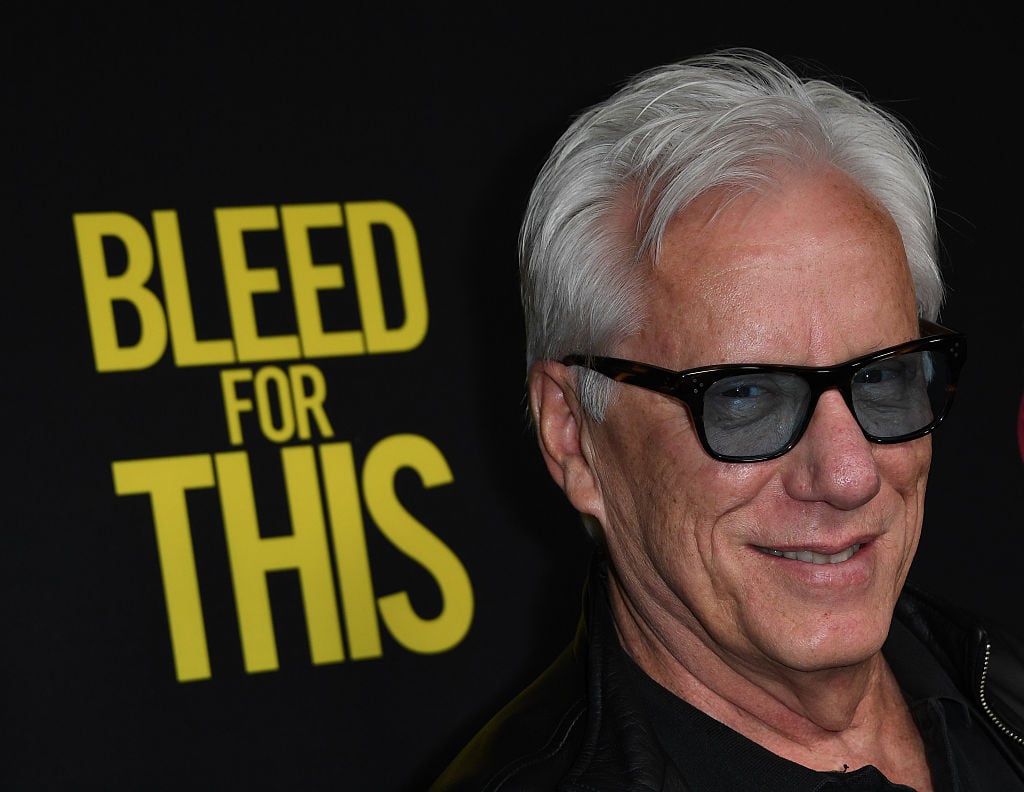 James Woods | Mark Ralston/AFP/Getty Images
This actor believes his conservative politics are killing his career, but there may be more to it.
These days, James Woods doesn't have a lot of meaty roles. He appeared in a few episodes of Ray Donovan for a short arc, and has popped up in episodes of Family Guy from time to time — often to make fun of his own quirky personality. He has consistently blamed his outspoken politics for his lack of work, but there is also what many have referred to as predatory dating behavior.
Woods has consistently dated women that are young enough to be his granddaughter, and once hit on author Amber Tamblyn when she was 16.
Next: This actress is exhausting.
6. Gwyneth Paltrow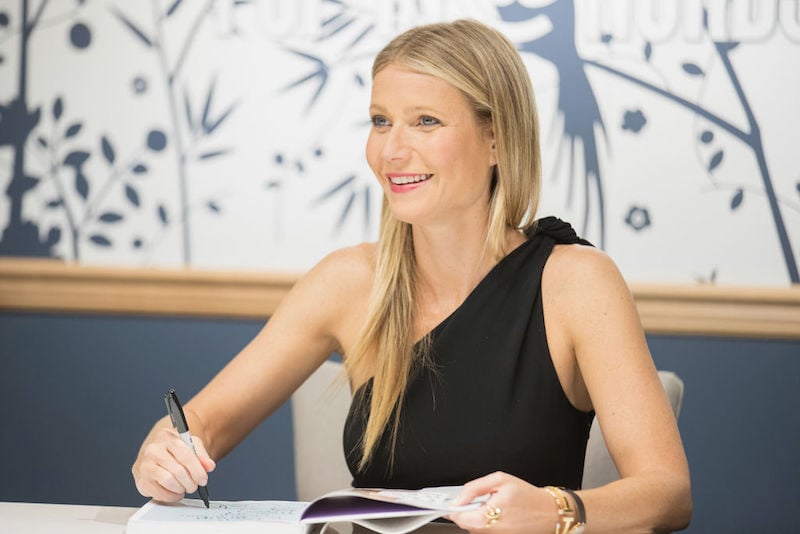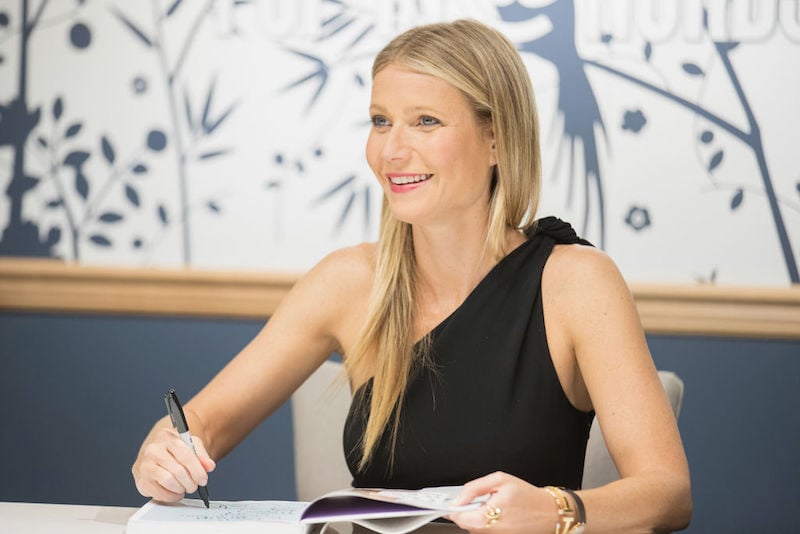 Gwyneth Paltrow | Mat Hayward/Getty Images for Nordstrom
She gives out really weird, unsolicited advice and has an extremely holier-than-thou attitude.
Gwyneth Paltrow is one part actress, one part giver of advice that nobody asked for. Paltrow plays Pepper Potts, the ever-so-important girlfriend of Tony Stark in the Marvel Cinematic Universe, but also runs her own lifestyle website, Goop. Outside of selling $95 t-shirts (no, really), Goop is a platform for Paltrow to give out life advice.
Among the most strange is the suggestion that women put jade eggs in their vaginas. She also once said that she would "would rather die than let my kid eat Cup-a-Soup" and would "rather smoke crack than eat cheese from a can."
Next: A source of major Hollywood rumors
5. Tom Cruise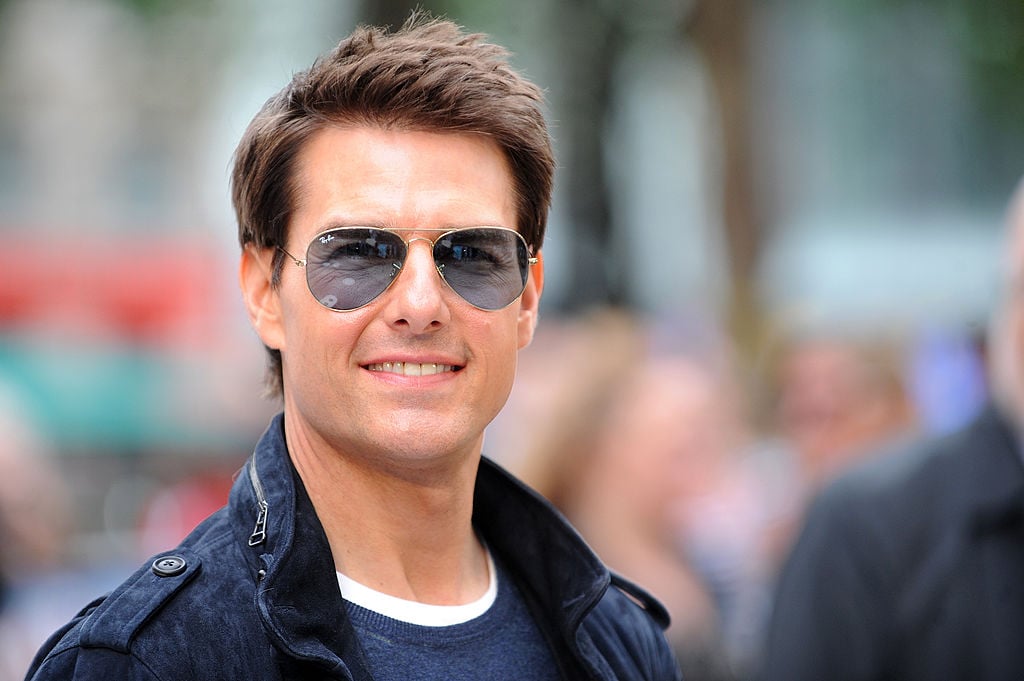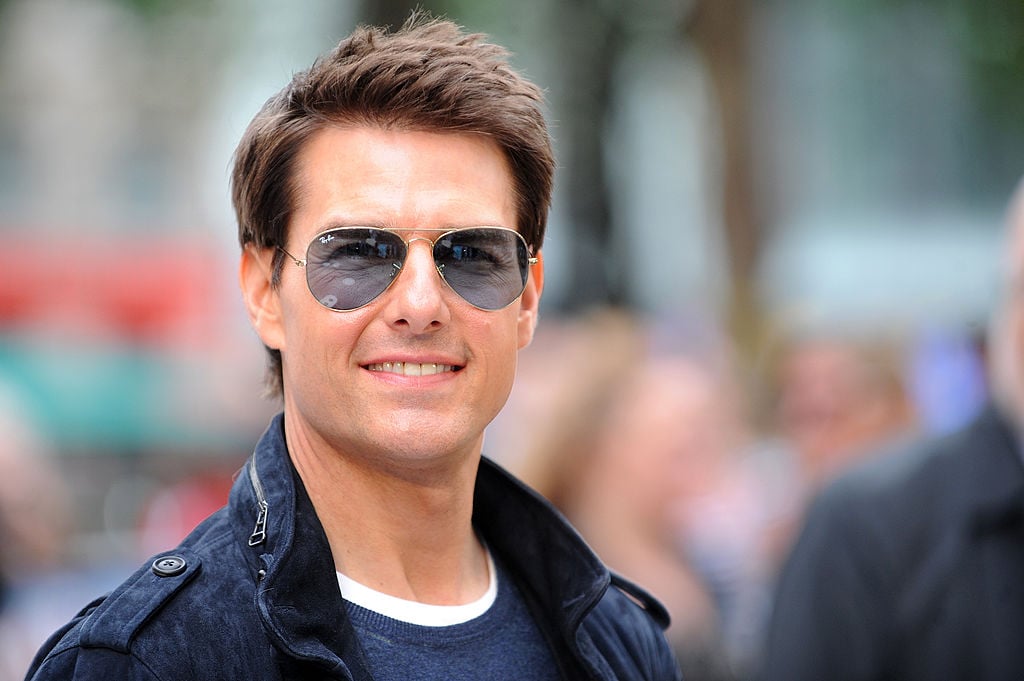 Tom Cruise | Stuart Wilson/Getty Images
 Cruise has dodged weird rumors thanks to his strange behavior and ties to Scientology.
There have been weird rumors floating around Hollywood about Tom Cruise for decades. The famous actor (and high-ranking Scientologist) has dodged the suggestion that he's gay, having been in high profile marriages with actresses such as Nicole Kidman and Katie Holmes.
He had that weird outburst where he jumped on the couch during an interview with Oprah, and that only fueled the notion that his marriage to Holmes was a PR move. If for nothing else, Cruise's creepy association with Scientology puts him high on this list.
Next: Possibly the most popular rapper in the world
4. Kanye West
Kanye West | Jewel Samad/Getty Images
Few disagree that this self-proclaimed genius has a delusional side.
As Kanye West has become more and more of a star in the last 20 years, he has done more and more strange things. It's clear that, at the very least, West has a massive ego problem. Probably the most famous incident was in 2009, when he went on stage and interrupted Taylor Swift's VMA acceptance speech to announce that Beyonce should have won.
And over the last couple of years, West's odd behavior has had him cozying up to President Trump.
Next: Canceled!
3. Roseanne Barr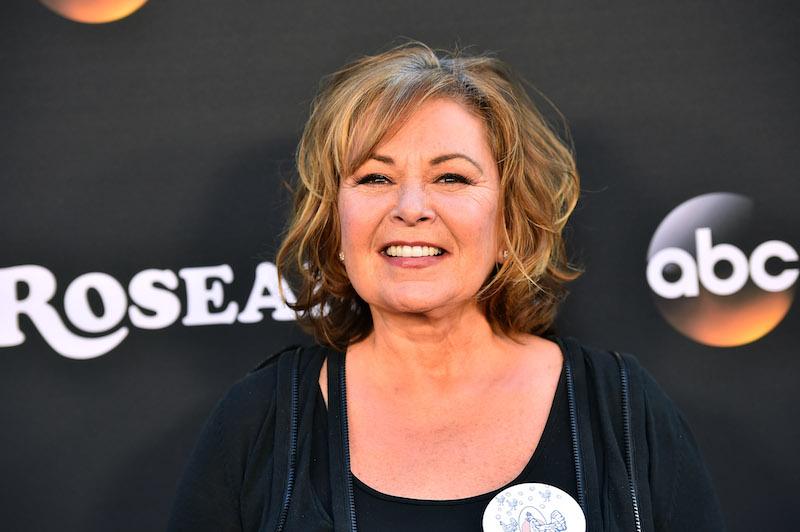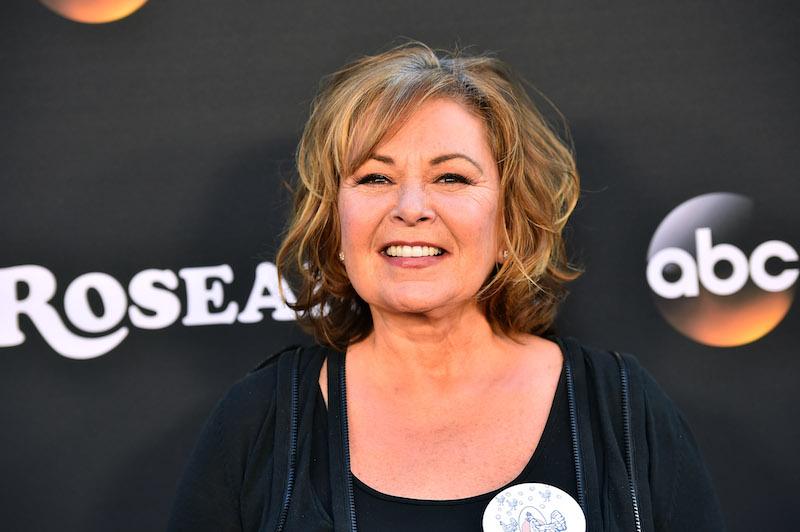 Roseanne Barr | Alberto E. Rodriguez/Getty Images
Her show was watched by a large audience, but ABC finally had enough of Roseanne Barr.
She became famous in the 1990s for her hit, blue-collar sitcom Roseanne. But in the years that followed the end of the show, Roseanne Barr has made some strange decisions. She attempted to run for president in 2012 for the Green Party (which is extremely progressive), dressed up as Hitler for a photo shoot, and has — more than once — tweeted out racist dog whistles.
In May 2018, one such tweet resulted in ABC canceling the second season of her Roseanne reboot. Barr's explanation? She had taken Ambien.
Next: Winning!
2. Charlie Sheen
Charlie Sheen | Brad White/Getty Images
He's gotten more and more erratic over the years. 
There may be no more famous celebrity known for their delusional personal traits than actor Charlie Sheen. While we don't pretend to diagnose anyone, at least one expert actually thinks Sheen suffers from delusions of grandeur. The former Two and a Half Men star had very public outbursts on social media that ended his run on the hit CBS comedy.
There are so many examples, but check out what he said in an interview with NBC's Jeff Rossen.
"I'm tired of pretending like I'm not special. I'm tired of pretending like I'm not bitching, a total fricking rock star from Mars, and people can't figure me out, they can't process me. I don't expect them to. You can't process me with a normal brain."
Wow.
Next: A powerful man
1. Donald Trump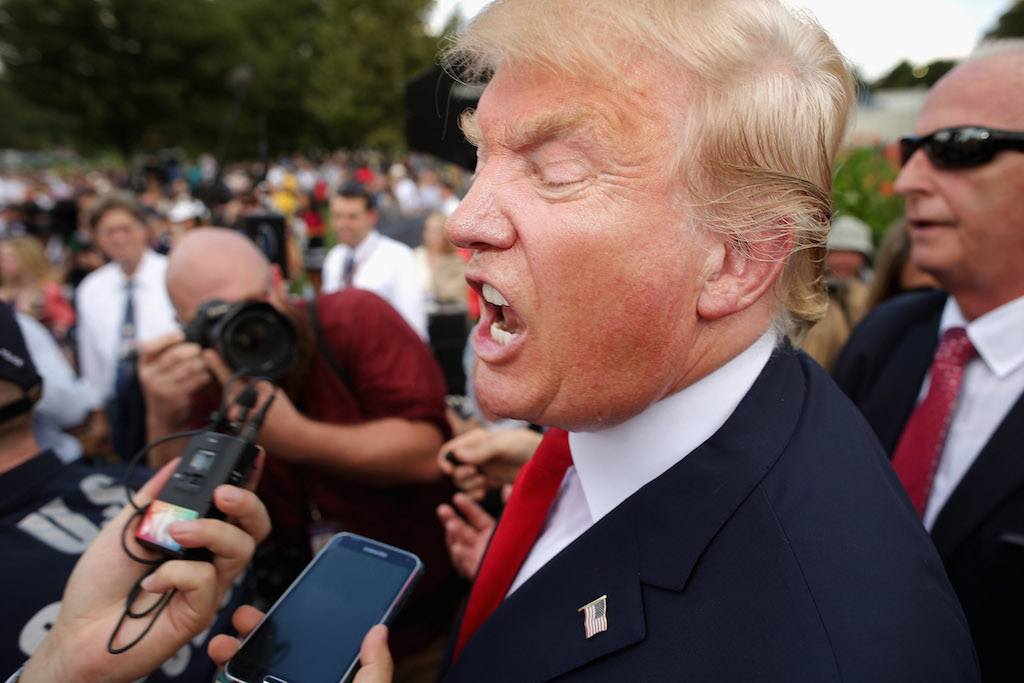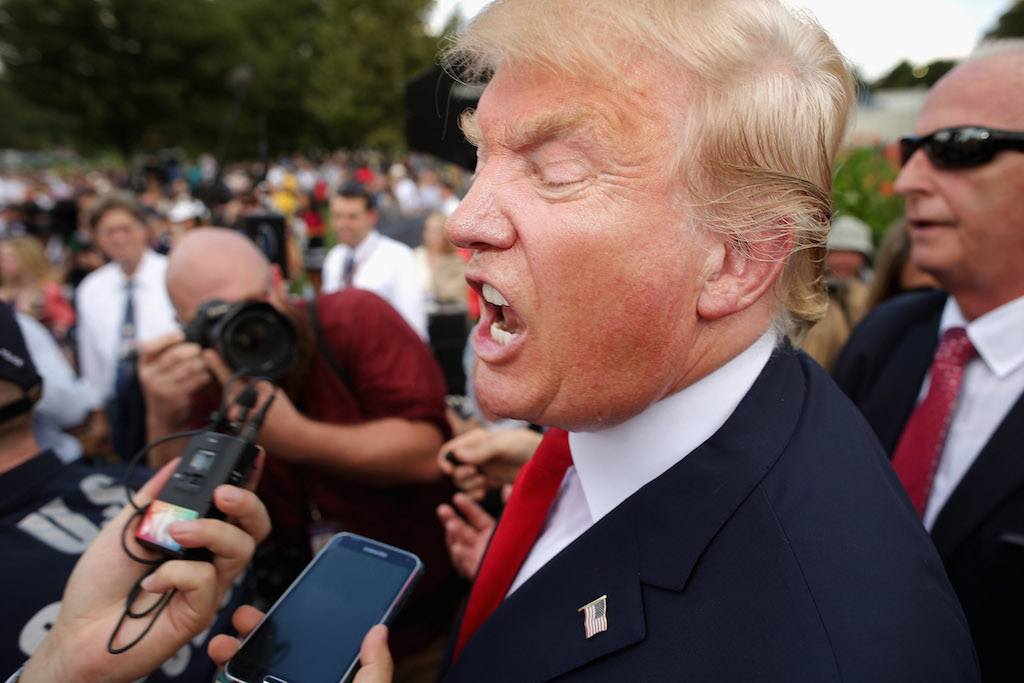 Donald Trump | Chip Somodevilla/Getty Images
Few can legitimately dispute Donald Trump's delusional behavior over the years.
How could any celebrity take the No. 1 spot away from Donald Trump? He may have won the 2016 Presidential Election, but constant claims in the face of cold, hard facts paint Trump as pretty delusional. It started early in his presidency when he forced employees to defend the size of his inauguration crowd. There have been plenty of other incidents, some of which were mildly funny — such as Trump looking directly at a solar eclipse.
Then there are the claims, such as that he would make Mexico pay for a border wall, that he could've stopped 9/11, and that perhaps he'd be dating his daughter, Ivanka, if she weren't … you know … his daughter.
Check out The Cheat Sheet on Facebook!
Source: Read Full Article