Former NBA star Dennis Rodman is entering rehab following a DUI arrest over the weekend.
Rodman was arrested last Saturday night after failing a field sobriety test in Newport Beach. Witnesses state that Rodman's car was swerving all over the road and blaring loud music, which prompted concerned bystanders to report the possible drunk driver.
A Newport Police Department car tailed Rodman long enough to see the driver's dangerous behavior before turning on the lights and pulling him over. Police then administered a field sobriety test on Rodman which he failed. He was then handcuffed and taken to the police station.
According to TMZ, Rodman was cooperative during the arrest. He agreed to a breathalyzer test which he also failed by blowing well over California's 0.08 blood alcohol limit. He was then held in custody for seven hours until he sobered up.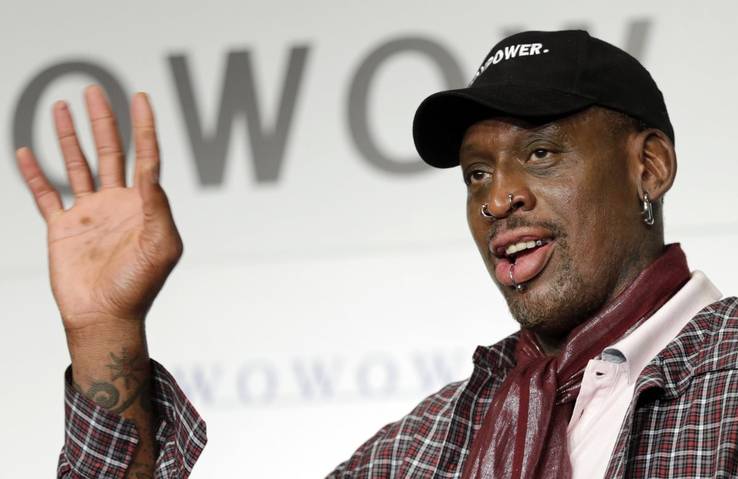 The DUI arrest could spell bad news for Rodman as he was already on probation stemming from a hit-and-run crash in 2016. In July of 2016, Rodman drove over the median divider on an Orange County freeway and then crashed into an oncoming car, and then fled the scene of the accident.
Witnesses say they spotted Rodman drinking at a local bar before the crash.
Rodman was arrested and charged with fleeing the scene of an accident as well as driving without a valid license. He was not charged with driving under the influence.
As part of a plea deal, Rodman was given three years probation for the offense. Now Rodman faces the original two years in prison he could have been given for the 2016 offense on top of whatever prison time the judge issues for his current DUI arrest.
Darren Prince, Rodman's rep, told TMZ that he's been going through some "tough personal issues."
"Alcoholism has been a struggle on and off for Dennis the past 15 years," he said, while also conveying that Rodman had checked himself in at Turning Point Rehabilitation Center in Paterson, New Jersey for treatment.
This isn't the first time Rodman has been to rehab. He checked himself in back in 2014, and also took part in celebrity rehab with Dr. Drew in 2010.
Source: Read Full Article