Prince William and Catherine, Duchess of Cambridge have been a romantic couple since their days as college students at St. Andrews University in Scotland. The heir to the British throne and his wife, who may someday be queen, have kept much of their personal relationship out of the public eye. However, Prince William and Kate spent many years together before they tied the knot in 2011. Did they live together before marriage?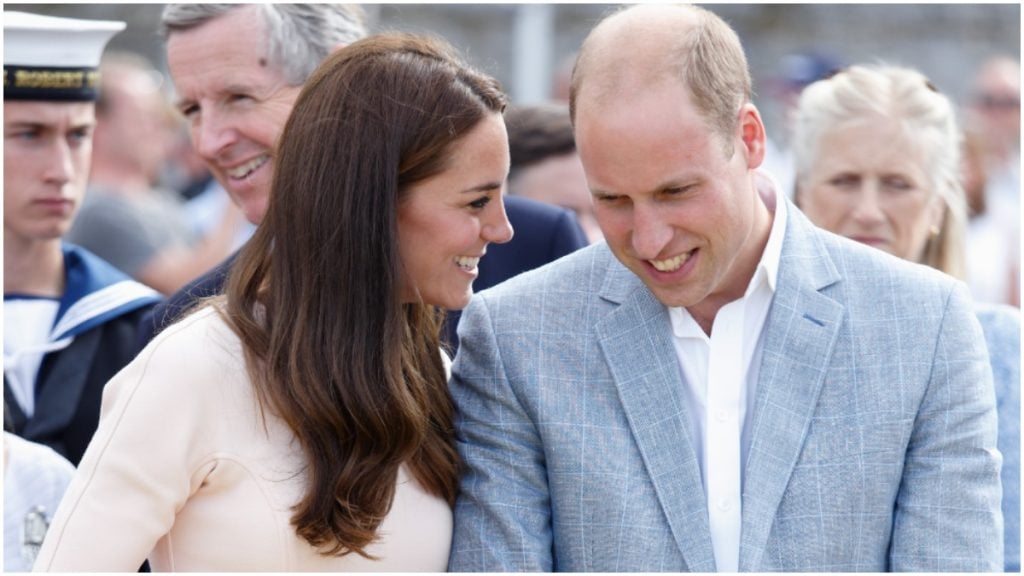 How did Prince William and Kate Middleton meet?
Prince William first lay eyes on the woman who would be his future wife during their first semester of college. They became friends and soon were enjoying lunch together and sharing class notes reported Vogue. It wasn't until their second semester that William began to look at Kate as something more than a friend. The shy young woman became a sensation after she modeled a see-through dress at a university fashion show in 2002.
The risque outfit consisted of a black bandeau top and coordinating bikini bottoms. Over the outfit, a sheer skirt worn as a dress. The outfit reportedly cost $40 to make.
Prince William and Kate Middleton began a romance
The following year, William and Kate and their friends moved into an off-campus apartment. That was when the two began to see each other as more than just friends. Vogue reports that William claims even close their friends admitted surprise at his and Kate's relationship. "I think at first they were a bit surprised that it had happened," William admits. "Then they realized it was really nice."
At the time, the couple lived with a group of other students, so while they were in a relationship they were not exclusively living together alone.
The couple's relationship remained a secret from the British press, as they had agreed to a coverage blackout while William was at university. Upon graduation, the couple found themselves in the media spotlight.
Prince William and Kate Middleton were the first royal couple to live together before marriage
After a brief 2007 breakup, Kate and William reunited. In 2010, Kate moved to Anglesey, Wales to live with William while he trained to become a Royal Air Force search and rescue pilot.
While there were claims traditional Anglicans were against the couple cohabitating before marriage, it was the Archbishop of York who came to William and Kate's defense. He said, as reported by The Telegraph, that most couples want to "test the milk before they buy the cow."
They are the first royal couple to have cohabited before marriage.
When did Kate Middleton and Prince William wed?
In October 2010, during a trip to Kenya, William proposed to Kate, using his late mother Princess Diana's 12-carat oval blue Ceylon sapphire ring
The couple announced their engagement in November 2010 and were married on April 29, 2011, at Westminster Abbey. They would eventually welcome three children to their family: Prince George, Princess Charlotte, and Prince Louis.
Source: Read Full Article