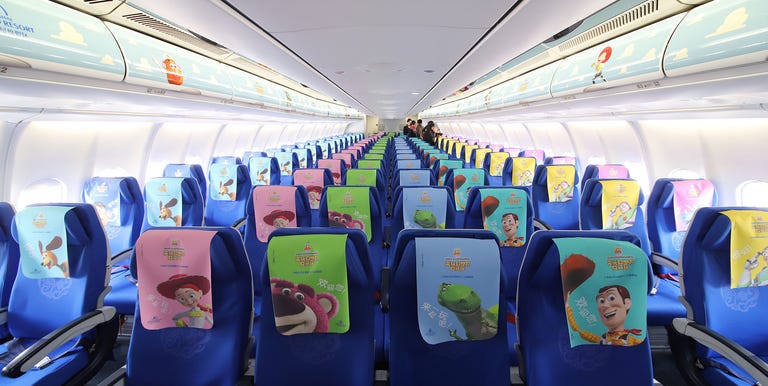 Between its cruise ships, TV channels, movies, theme parks and stores, Disney is doing a pretty good job of taking over the world. And you know what, guys, that's more than fine. A world filled with Disney x Primark merch is a world no one minds living in.
Anyway, their latest move is to take over the skies with their own fully-themed Toy Story aircraft. Errr, this is incredible!
The venture between China Eastern Airlines and the Shanghai Disney Resort aims to connect people in Beijing with Shanghai while aboard an immersive Disney experience.
Of course, there's a giant Buzz Lightyear on the exterior of the plane — to infinity, and beyond, people! Inside, there's cute character theming over the seats and luggage bins, too.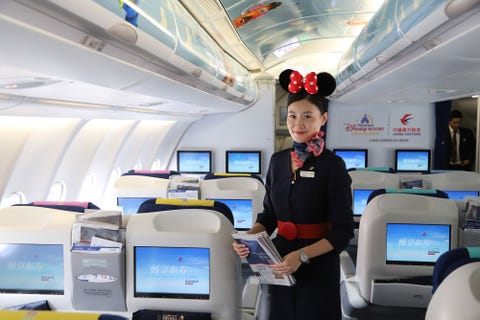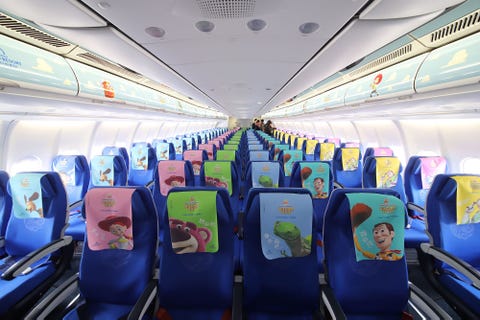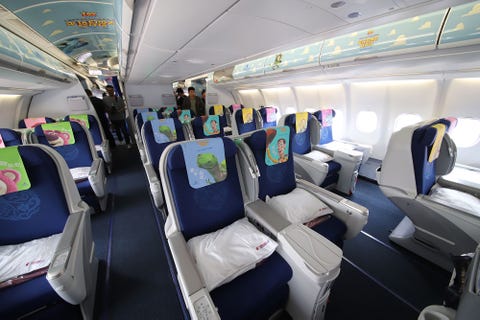 According to Forbes, there's even more to the experience. From the Toy Story check in, to the themed headphones and even menus that revolve around your fave Toy Story characters, this is an all-in kinda flight. The airline employees even wear Mickey Mouse headgear!
Once you land in Shanghai, feel free to head to Disney's Toy Story Hotel where you can sleep in themed rooms and meet and greet your fave characters, too.
The dream!!!
From: Cosmopolitan UK
Source: Read Full Article