Marvel fans are more excited than ever for Doctor Strange 2 after Spider-Man: No Way Home ripped open the multiverse. Now, anything is possible in the Marvel Cinematic Universe. And as Benedict Cumberbatch teased, the Doctor Strange sequel will surprise many people when the credits roll.
Benedict Cumberbatch teases his character's journey in 'Doctor Strange 2'
During an interview with Empire for their latest issue, Benedict Cumberbatch previewed what's in store for Doctor Strange in Doctor Strange 2.
"There's a lot of reckoning," the actor revealed. "And a lot of self-discovery. Strange is almost a stranger to himself before this film unfolds and reveals what, essentially, is in his nature, that he then has to either confront or resist or fall into or become."
Cumberbatch added, "There are some very bold ideas, and some extraordinary tests of Strange and encounters. There are some very unexpected conclusions."
As the magazine pointed out, Strange will discover answers about who he is, and those will be tough pills for the sorcerer to swallow. And whatever Doctor Strange, played by Benedict Cumberbatch, uncovers in the sequel will be surprising for him and the audience.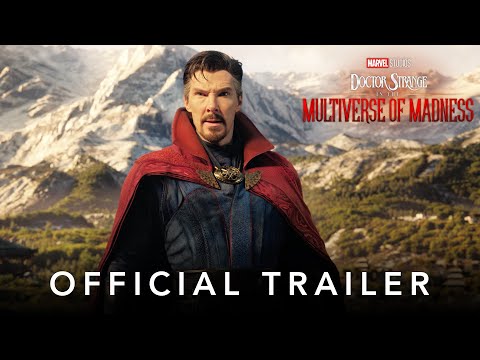 'Doctor Strange 2' could have the same level of success as 'Spider-Man: No Way Home', according to Benedict Cumberbatch
Doctor Strange 2 is bound to be a significant film, given its subject matter. The Marvel superheroes, including Strange, Scarlet Witch, and newcomer America Chavez, will jump around from universe to universe in the movie. And that means that they will come across many exciting characters.
"It's a big, big movie," Benedict Cumberbatch told Empire. "It's going to be an absolute riot. And if it brings off the level of ambition it's got, we're going to have a success on the level of Spidey. There you go, I'll put my flag in the sand."
Of course, the actor is talking about Spider-Man: No Way Home, which featured Doctor Strange. The third Spider-Man film grossed over $1.8 billion at the box office, making it the highest-grossing movie of 2021 and the sixth-highest-grossing movie of all time. It will be quite a feat if Doctor Strange 2 is as successful as Spider-Man: No Way Home, but Benedict Cumberbatch believes it will be.
All of the rumored and teased cameos in the 'Doctor Strange' sequel
As seen in the trailer, Benedict Cumberbatch will play many Doctor Strange variants in Doctor Strange 2. The variants include Supreme Strange, Zombie Strange, and Defender Strange. Fans also got a glimpse of Zombie Scarlet Witch, played by Elizabeth Olsen, in the trailer.
Patrick Stewart can be heard offscreen in the preview, as well. He's likely reprising his role as Professor X, but he could be playing a variant of the mutant.
As for the rumored cameos, many fans believe Superior Iron Man, played by Tom Cruise, will appear in the film. Reed Richards and Deadpool are a couple of other names that often pop up regarding cameos in the Doctor Strange sequel. However, Marvel has yet to confirm any of these rumors.
Doctor Strange in the Multiverse of Madness premieres exclusively in theaters on May 6.
Source: Read Full Article