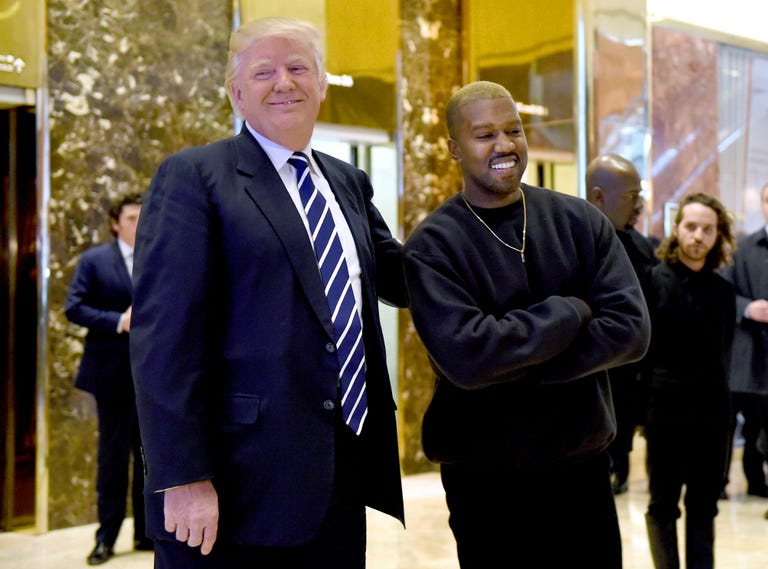 Following a series of, uh, many, many tweets, Kanye West got a shout-out from someone who he'd mentioned several times in his spree: President Trump.
Though Kanye has talked about Trump several times over the past 24 hours, Trump singled out the below tweet about their fraternal "dragon energy":
You don't have to agree with trump but the mob can't make me not love him. We are both dragon energy. He is my brother. I love everyone. I don't agree with everything anyone does. That's what makes us individuals. And we have the right to independent thought.
Trump, who, like, never tweets, hopped back on the platform just to say this:
Thank you Kanye, very cool! https://t.co/vRIC87M21X
Meanwhile, Kanye's right-leaning tweet marathon continues. At the time of this post, he'd most recently written about taking a meeting with billionaire Trump supporter (…amongst other things) Peter Thiel and seemingly of running on a 2024 platform of "[Keeping] America Great."
pic.twitter.com/KzyHlDaywt
Kim says everything is normal and fine and that Kanye is amazing and ground-breaking and years ahead of his time. Do with it all what you will.
Follow Tess on Twitter.
Source: Read Full Article