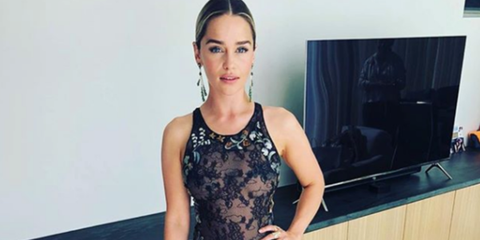 No awards show would be complete without a parade of naked dresses walking down the red carpet, and Game of Thrones star Emilia Calrke is serving an almost fully topless LOOK at the 2018 Emmy Awards.
The actress posted a sneak peek of her insanely cool dress, the top of which is made of thin lace and, um…not much else, friends!
View this post on Instagram
YUP. My people did good. Hours and I mean HOURS later. She found her light. @dior @petraflannery @jennychohair @kateleemakeup @jennahipp #emmys2018 #werollin #? #??
A post shared by @ emilia_clarke on
In case you're wondering, this stunning creation is by Dior, and the entire look—including hair, beauty, and light-finding—apparently took hours to piece together. To make an obligatory Game of Thrones joke that your dad would probably LOL at, the Mother of Dragons would think this look is ~fire~. (Literally, so sorry, I had to.)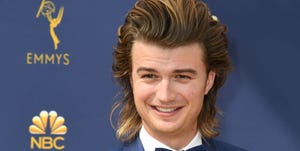 Source: Read Full Article