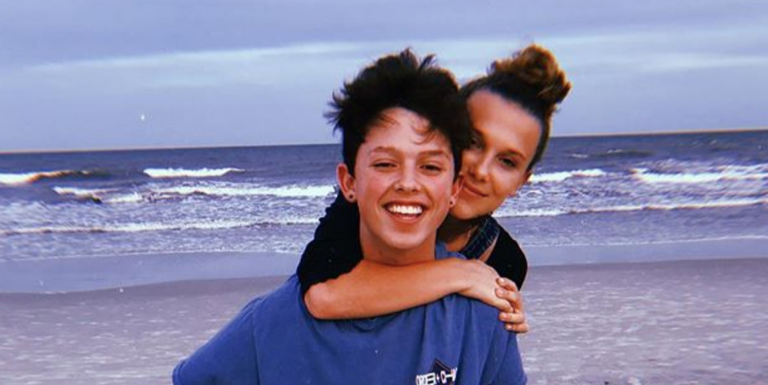 You've seen him all over Millie Bobby Brown's Instagram and he won't stop popping up on your suggested YouTube videos, but who is 15-year-old Jacob Sartorius ~REALLY~?
A really sweet-seeming and talented guy, that's who! So let's get to know him a bit better.
First of All, He Grew Up in Virginia
Jacob was born in Oklahoma, and moved to Virginia after he was adopted. He opened up about his adoption in a YouTube video, explaining, "At the time, my birth parents weren't able to take care of me, so they made a plan for me to be adopted. Luckily for me, I was blessed to be able to be adopted by two of the most loving parents in the world—my mom and my dad."
He continued, "I'm still me and being adopted is something that I've never tried to hide or keep a secret. My friends and family have known all this, but I think it's time for you guys to know too… I know this is only going to make us closer."
He Has an Influencer Sister
Jacob's older sister is named Caroline, and she already has 450k followers on Instagram. SAME! (Kidding, I wish.)
He Was Bullied When He Was Younger
Jacob loved to perform as a kid, telling YSB Now that he did "musical theatre for four years before the social media stuff." He was bullied because of his love for the spotlight, and he (very bravely!) uploaded his first Vine about the subject at just 11, which went viral. Unfortunately the bullying got worse, and he had to switch schools three times in 2015.
I tried 3 different schools last school year and still got verbally attacked, pushed, and teased for things as small as my ears…
He's Famous Thanks to Social Media
Jacob owes a lot to Musical.ly—in fact, he initially found fame because of the lip-syncing videos he posted on the platform. "Before Musical.ly, I wasn't the most outgoing," Jacob told Billboard. "The app helped me goof off. It's like no one is watching besides the camera."
Are you famous for YOUR lip syncing videos? No? Me neither.
His Debut Song Was Called "Sweatshirt"
No, this is not a joke! "Sweatshirt" was released in 2016, and reached the Hot 100 charts in the USA.
FYI, since "Sweatshirt," Jacob has released a couple EPs (one of which is called The Last Text, and the other of which is called Left Me Hangin'), and has gone on a tour. Double FYI, his 2016 single "Hit or Miss" is his most successful one to date, and hit number 72 on the charts.
He Supports March for Our Lives
Jacob even gave a speech during the L.A. march, in which he talked about remaining hopeful in the face of tragedy. Watch it below.
And Finally, He's Dating Millie Bobby Brown
Millie and Jacob might be young, but they're in love and want the world to know it. The pair went public with their relationship at the beginning of 2018, and now they spend their time doing cute things like this:
And also this: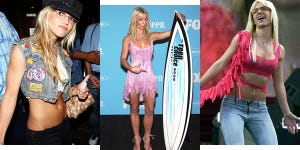 Source: Read Full Article