UPDATE: More details about Justin Bieber and Hailey Baldwin's wedding have been revealed.
__________________________________
Let the wedding planning begin!
Ever since Justin Bieber proposed to Hailey Baldwin in the Bahamas in July, fans have been excited to learn any and all details about the couple's journey to the altar. While the pair is spending most of their time celebrating their new relationship status with family and friends, E! News has learned that talk of the big day has already begun.
This past week, Justin and Hailey have been on the move, visiting extended family.
"Justin and Hailey have been making the rounds with both sides of their family members this past week," a source tells E! News. "They have been spending time in New York and Canada and have been meeting all of each other's extended family members. Hailey and Justin made their way to Canada to visit Justin's new baby sister and spend quality time with his siblings. Everyone loves Hailey and they have already welcomed her into the family with open arms."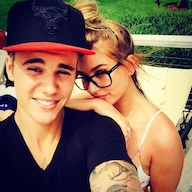 Photos
Justin Bieber and Hailey Baldwin: Romance Rewind
absolute best friend.
A post shared by Hailey Baldwin (@haileybaldwin) on
"Hailey also wanted to introduce Justin to her side and make sure everyone bonded and got along," the insider continues. "They spent quality time with the Baldwin's and everyone approves of Justin and Hailey's relationship. Ever since Hailey and Justin got engaged, things have been going amazing between the two. They are truly obsessed with each other and are inseparable. Everyone around them thinks they make an amazing couple and are really excited for them to tie the knot."
"Hailey and Justin are thoroughly overwhelmed by the wedding planning process," the source adds. "They want to enjoy their time together right now, love being engaged, and they are not rushing things. They have talked about having the ceremony in Canada, but nothing is set in stone yet."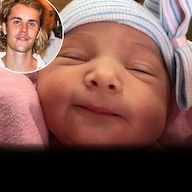 Read
Justin Bieber Has a New Baby Sister: Meet His Dad's Daughter Bay
Soon after their engagement made news, many family members expressed their well wishes and congratulations to the couple. In fact, Justin asked Hailey's dad Stephen Baldwin for permission before he got down on one knee to propose.
Hailey's sister Alaia Baldwin and cousin Ireland Baldwin will be bridesmaids, the latter's mother, Kim Basinger, told Us Weekly on July 17.
Kim's ex, Ireland's dad and Stephen's brother, Alec Baldwin, is also expected to attend the wedding, as are fellow brothers Billy Baldwin and Daniel Baldwin.
"The invites will go to the siblings," Daniel said on the Daniel Baldwin Show on ESPN Syracuse.
Who will foot the bill for the wedding? The actor-turned-radio host thinks Justin will, and will also spare no expense.
"Now you're marrying Justin Bieber, arguably the biggest male star in the business, wouldn't you say? He's right up there, one or two, whatever you're gonna argue," Daniel said on his show. "There's classifications, financially, of wealth…Justin Bieber's a big jet category, he's way up there. I don't think he cares. To make his wife happy, to have a wedding that's gonna make her happy."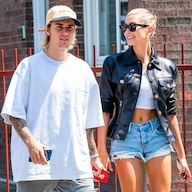 Read
Hailey Baldwin Calls Justin Bieber Her "Absolute Best Friend" in Sweet Instagram Post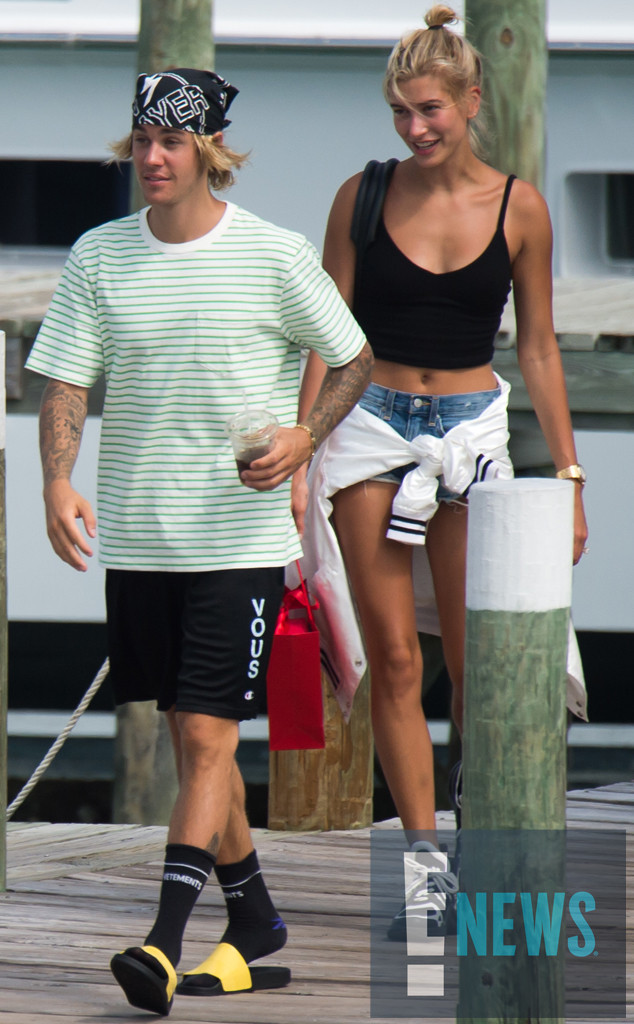 AM / SplashNews.com
Another important aspect to this future ceremony is Justin and Hailey's faith. Our source says their church organization will be heavily involved and they only want guests to be their very close friends and family.
Who will officiate the ceremony? When asked, Justin's longtime pastor Carl Lentz told paparazzi, "I have no idea," as seen in a video posted on The Blast on July 13.
As for what the bride could wear for her big day, it's a predicament the model has already thought about. In fact, she may be further along in the process than some fans know.
"Hailey has already expressed her ideas and vision for the wedding gown along with other outfits for the wedding festivities with her stylist and team," our source shared. "They are starting to get the process rolling."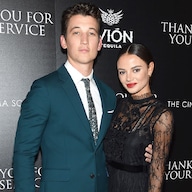 Photos
Celeb Weddings We Can't Wait For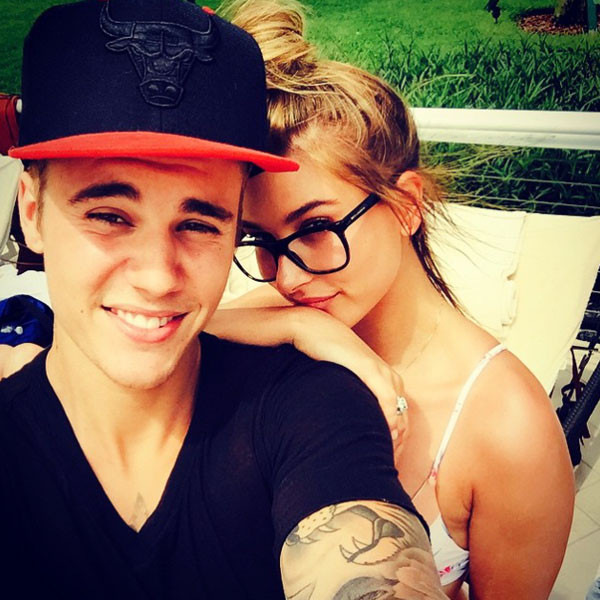 Instagram
As for Justin's look, let's just say Hailey has a small request for her future husband. When it was suggested that the "Baby" singer should "grow the mustache back for the wedding."
Hailey would write back, "Don't u dare give him that idea you lunatic." LOL!
Ultimately, there's a whole lot of love between this pair. Whether enjoying vacations together or gushing about each other on social media, the chemistry is undeniable.
"My heart is COMPLETELY and FULLY YOURS and I will ALWAYS put you first! You are the love of my life Hailey Baldwin and I wouldn't want to spend it with anybody else," Justin wrote on Instagram when first confirming his engagement. "You make me so much better and we complement each other so well!! Can't wait for the best season of life yet!"
Hailey added, "Not sure what I did in life to deserve such happiness but I am so utterly grateful to God for giving me such an incredible person to share my life with!"
(Originally published on July 13 at 3:58 p.m. PT)
Source: Read Full Article