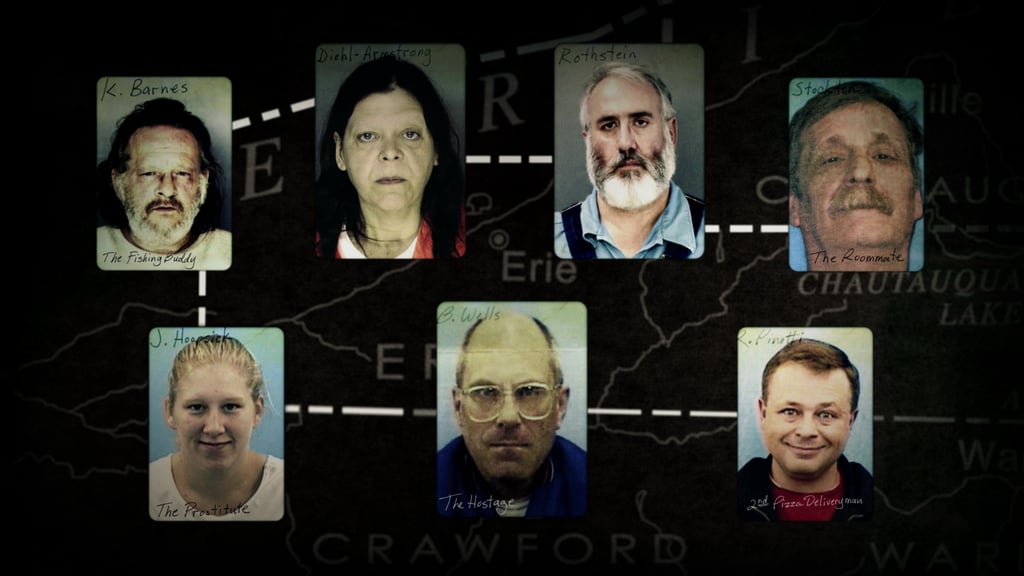 Evil Genius Is the Most Utterly Captivating (and F*cked Up) Documentary on Netflix

The following contains spoilers for the Netflix docuseries Evil Genius.
After finishing the last episode of your new true crime obsession, Netflix's docuseries Evil Genius, there are very few words that spring to mind except: "What the f*ck?!" But being rendered speechless hasn't stopped fans from tweeting their feelings about the show, which investigates the Erie, PA Pizza Bomber bank heist and murder in 2003.
The show's got everything: violent explosions, hoarders, bodies in freezers, and one of the most revoltingly magnetic alleged serial killers in modern crime history, Marjorie Diehl-Armstrong. Once you begin watching, it's hard to tear your eyes away from the series . . . but you'll want to, if only to read these Twitter reactions from other intrigued Netflix viewers.
Source: Read Full Article