The royals have been in the news a lot lately, especially in light of the announcement that Duchess of Cambridge Kate Middleton is expecting her third child. Being in the spotlight so often requires the royal family to look good. And no one seems to do this better than Kate. There has been a lot of buzz about not only what she wears but also how much she spends on her dazzling duds. Although the duchess is known for recycling some of her outfits, most of the time she's not so frugal when it comes to buying new clothes.
Website What Would Kate Do? did some digging around to track how much Kate spent this year. Here are 15 of the most expensive clothing items the Duchess of Cambridge has purchased so far this year, according to What Would Kate Do, as well as some of our own sightings.
15. Lock & Co. Alpaca fur hat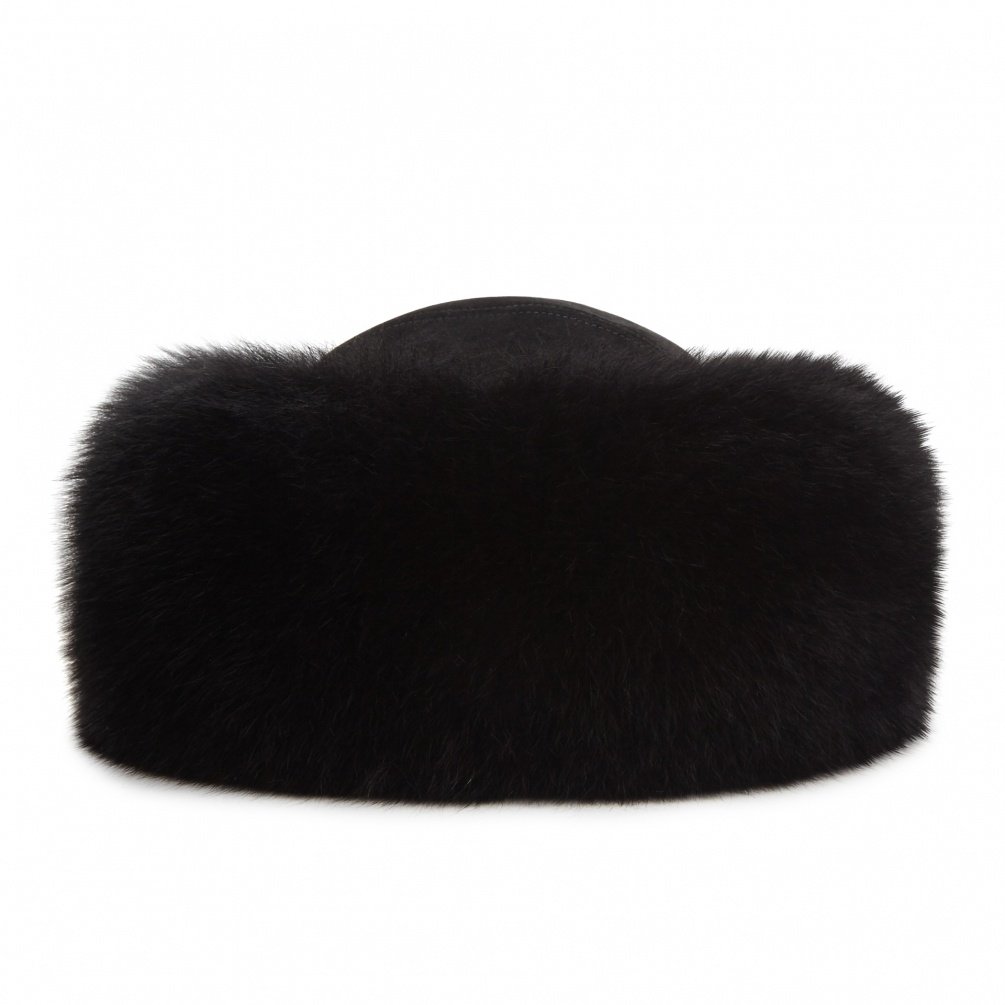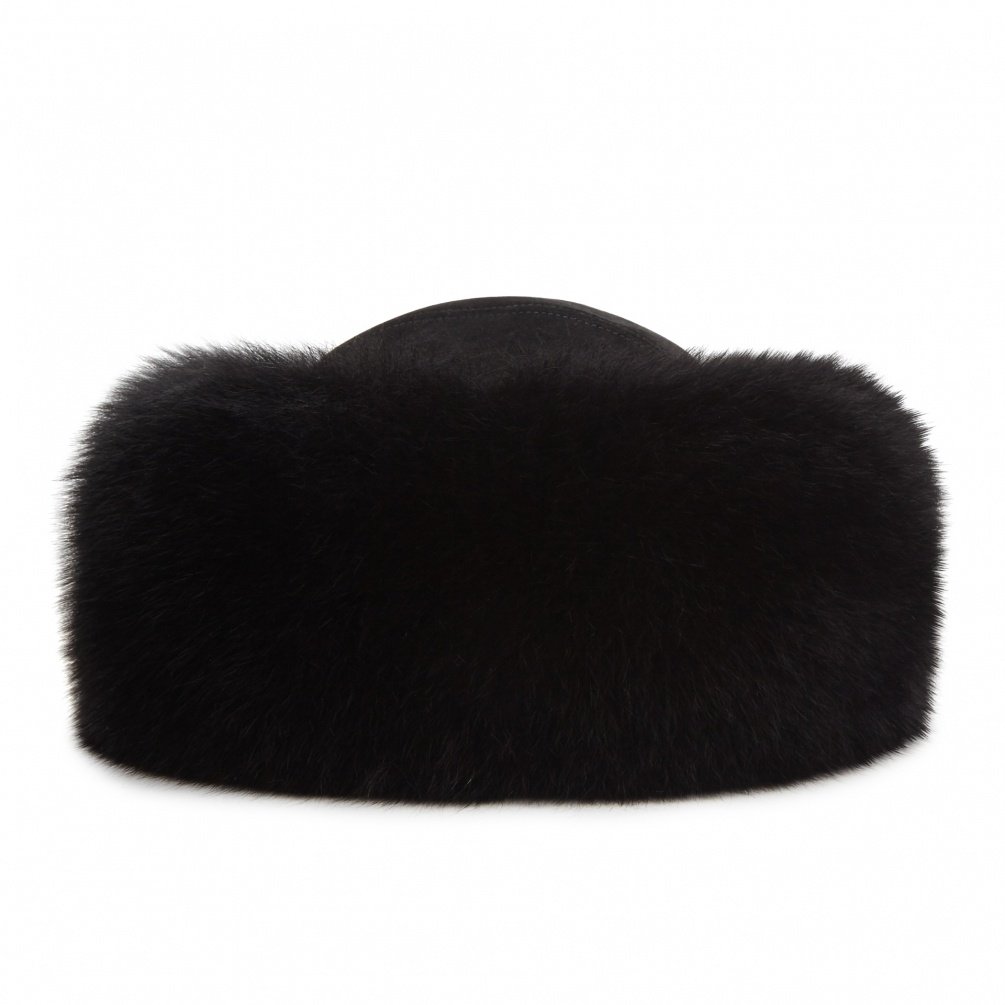 You can still find a similar hat on its website. | Lock & Co Hatters
Cost: $418
The duchess spares no expense when it comes to keeping her head warm. During a church visit earlier this year, she paired this fur hat with a form-fitting $1,800 green winter coat from the Sportmax Autumn/Winter 2015 collection and an L.K. Bennett Sammi Blue silk scarf for $95. The scarf, of course, is sold out. If you want to look like Kate you've got to head online or get to the stores pretty quickly.
14. Perfect Moment Mini Duvet II ski jacket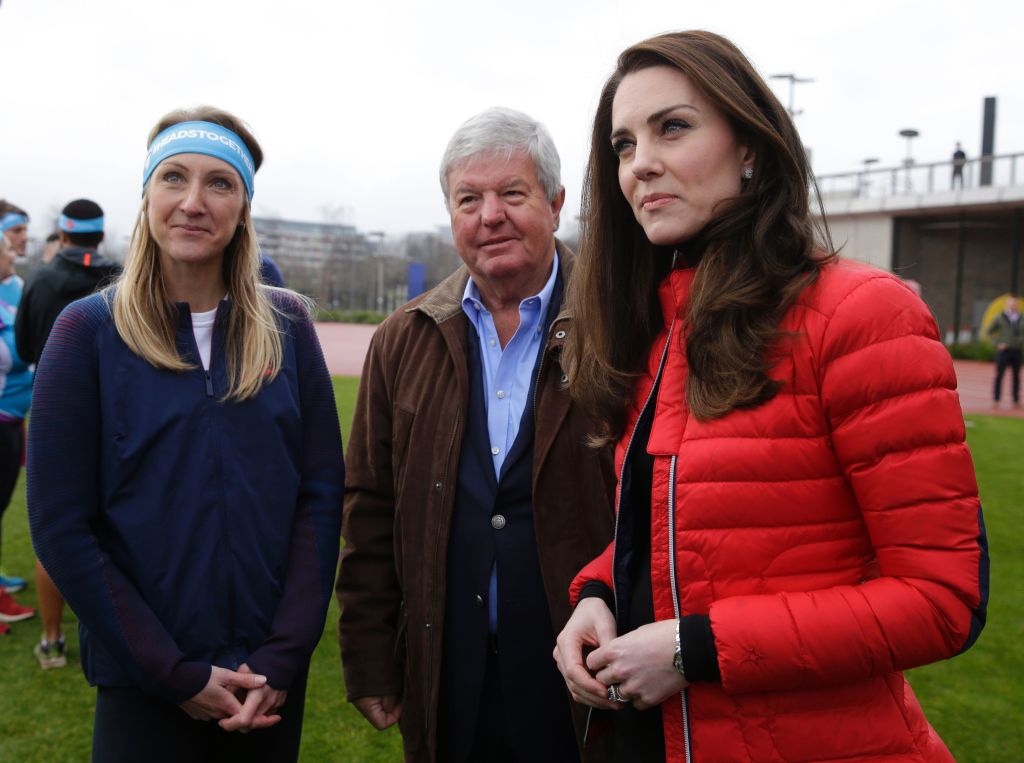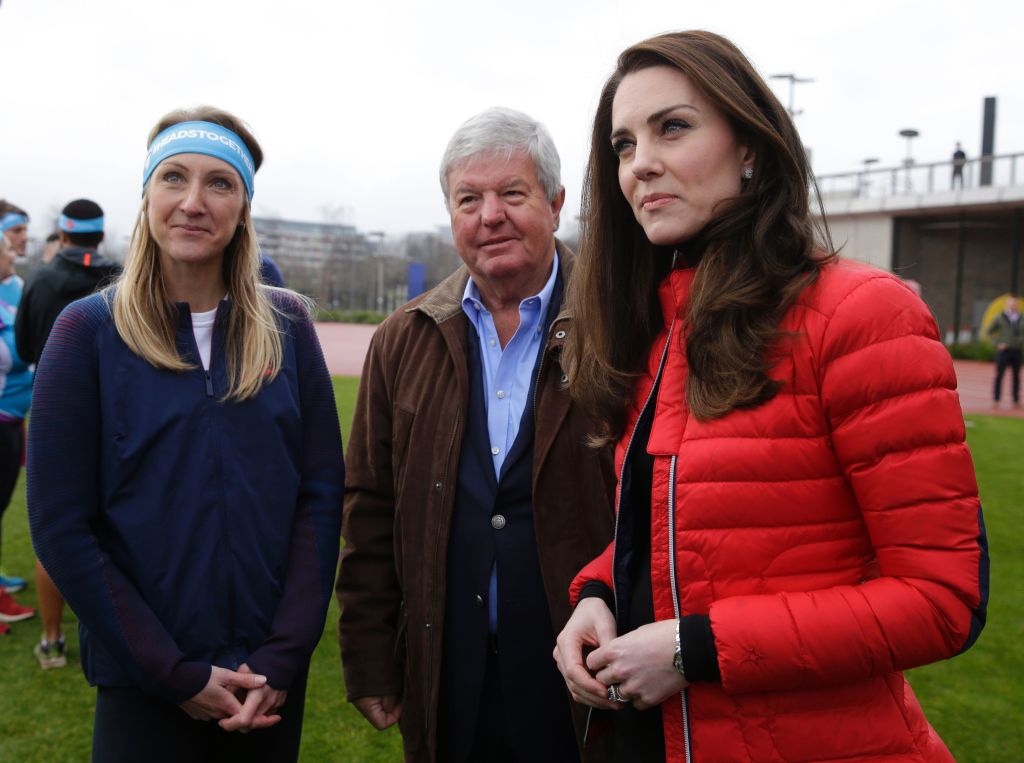 Her red jacket is now sold out. | Alastair Grant/AFP/Getty Images
Cost: $505
Who says you have to choose between looking dowdy or dazzling to stay warm? Certainly not the Duchess of Cambridge. Kate doesn't let freezing cold temperatures keep her from looking stylish. She managed to pull off a sleek look in this bright red Perfect Moment Mini Duvet II ski jacket — all for the price of $505. This down jacket was on sale for $404, but it is now sold out. You snooze; you lose.
13. Oscar de la Renta Cabrina pumps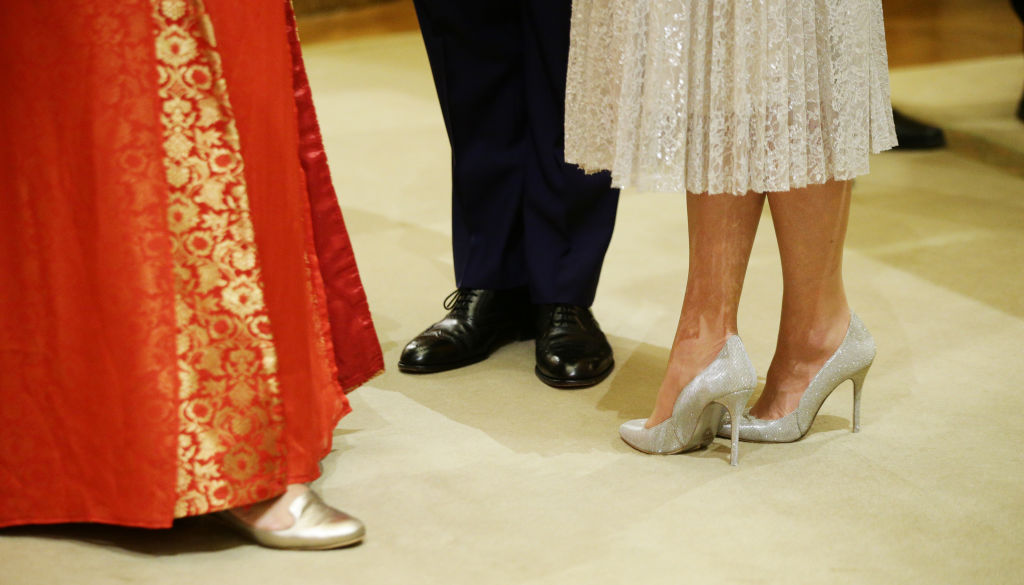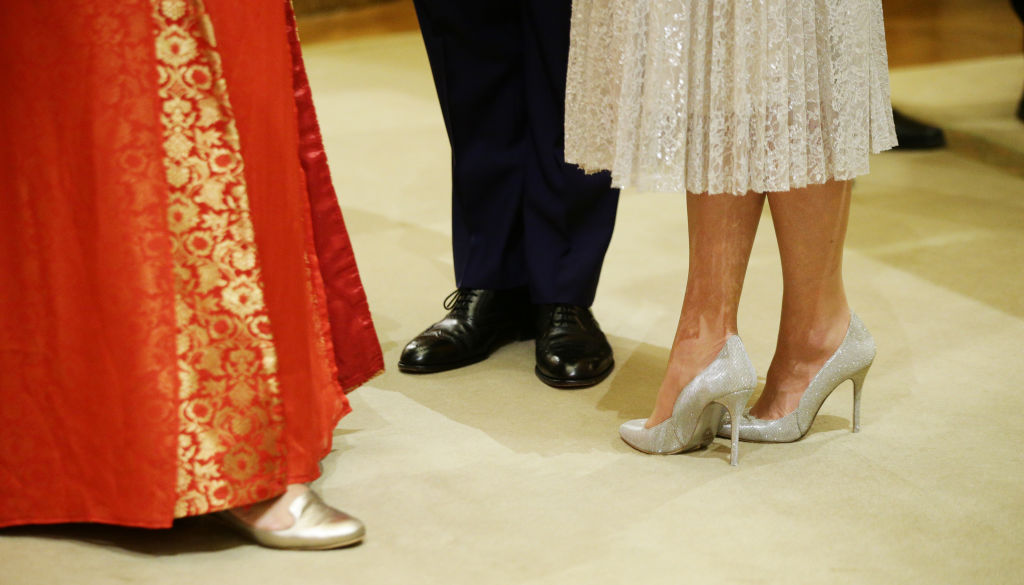 Her classic pointed pumps still made a statement. | Yui Mok/WPA Pool/Getty Images
Cost: $690
Kate is pretty serious about her shoe game. Among her fabulous designer shoe collection is a pair of Oscar de la Renta Cabrina pumps. She made sure her toes stayed stylish for the U.K. India Cultural Reception she attended this past February. If you want these shoes, you better snatch them up right now. As of this writing, there are just two sizes left in stock. Hopefully, you have enough cash to afford them. A fabulous new home for your little piggies will cost you $690.
12. Anita Dongre Pink City Earrings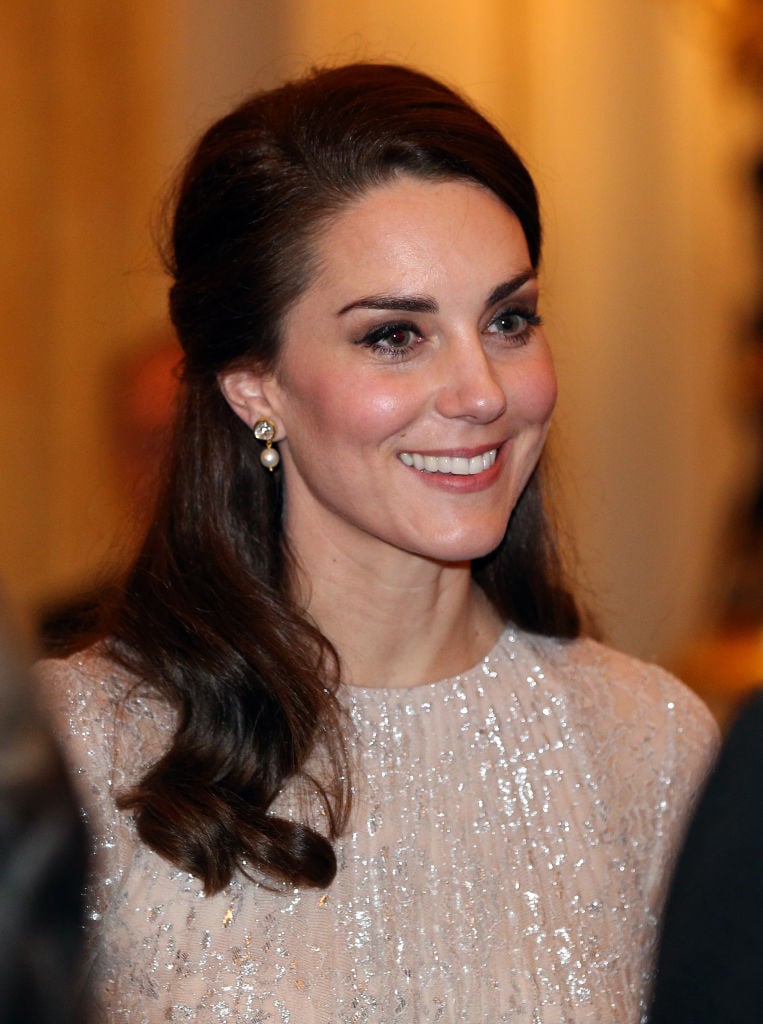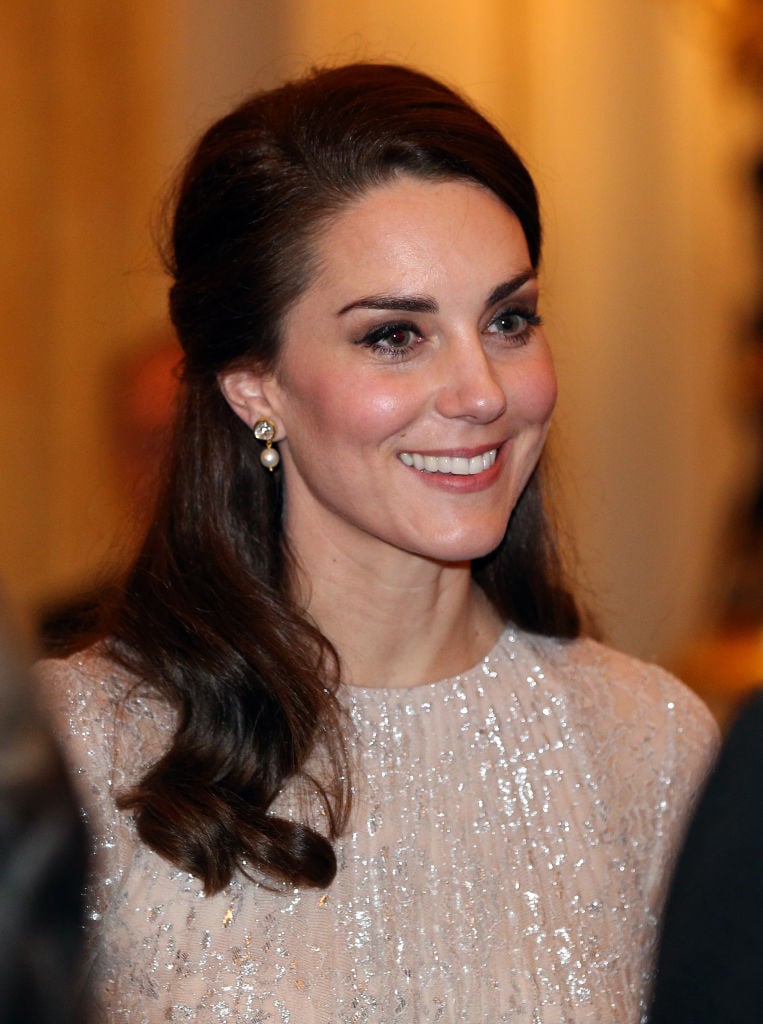 Kate wears the Indian designer for the India Year of Culture. | Jonathan Brady/WPA Pool/Getty Images
Cost: $1,350
The duchess is quite fond of fancy earrings. Her earrings of choice for her appearance at the U.K. India Cultural Reception were a pair by Indian designer Anita Dongre. If you want your own pair of these earrings they'll set you back $1,350. When a set of earrings costs more than an item of clothing, they must be something special. For that price, perhaps these earrings come with a person to help you put them in your ears, too.
11. Philosophy di Lorenzo Serafini red twill jacket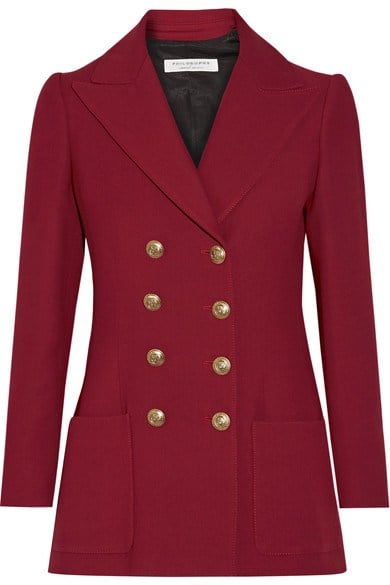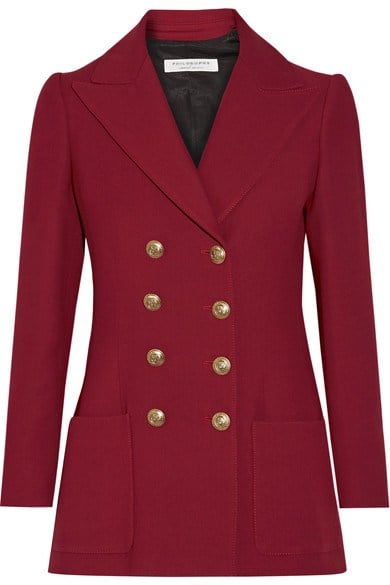 Her gorgeous jacket is sadly sold out. | Net-A-Porter
Cost: $1,515
As you can probably already tell, Kate isn't afraid of a little pop of color. She opted to go for a Philosophy di Lorenzo Serafini red twill jacket when she made a public appearance at an air cadets function earlier this year. The double-breasted designer jacket was on sale on the Net-a-Porter website for $1,060 but as of this writing this hot item is now completely out of stock.
10. Eponine London Blue Belted Coat Dress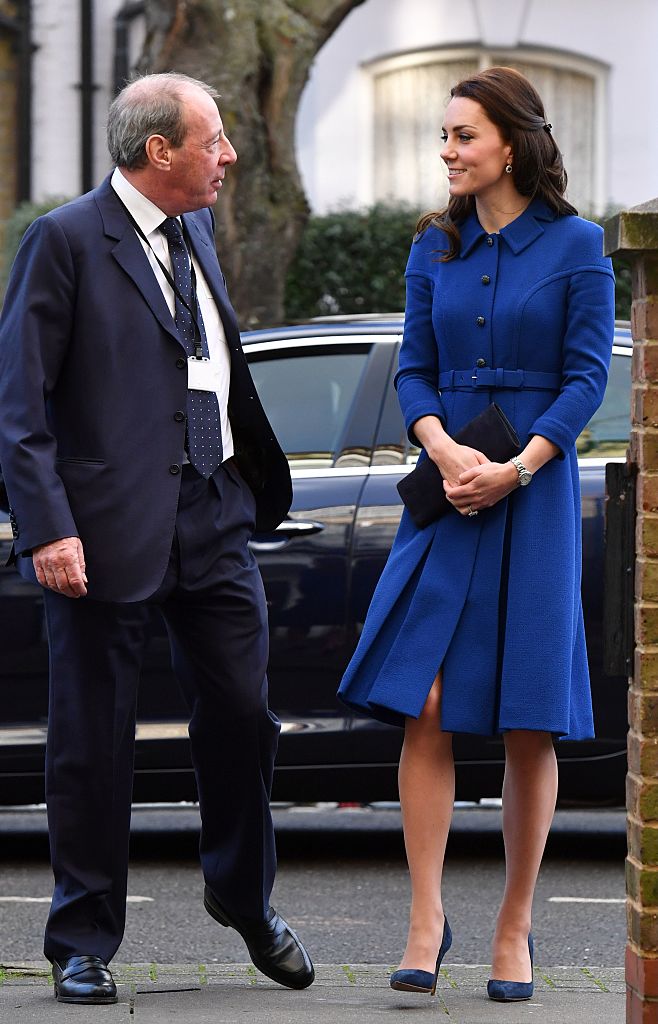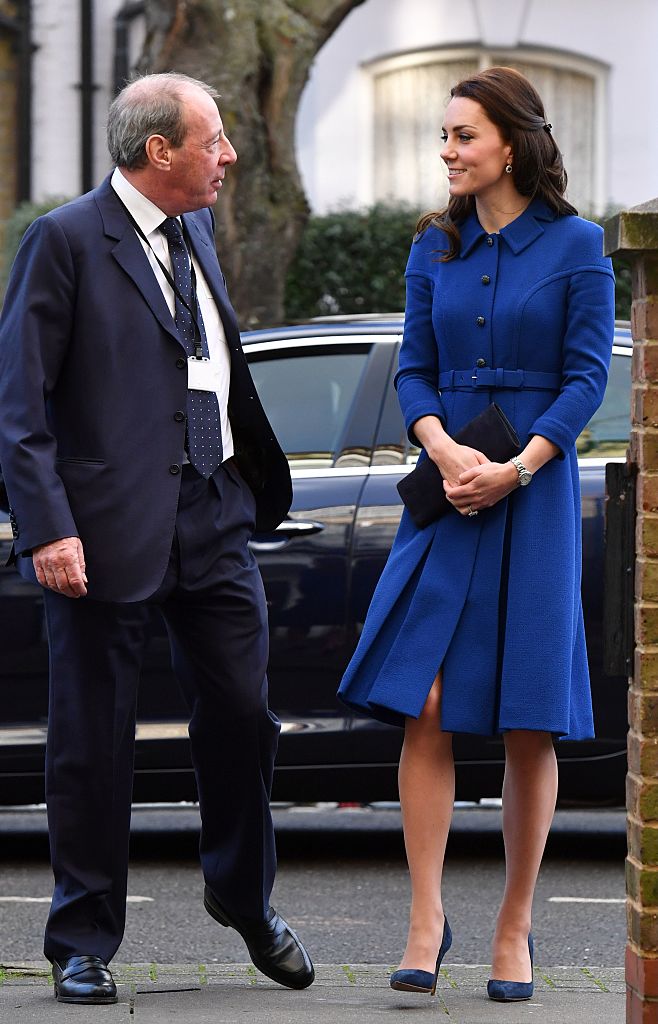 Her dress grabbed the headlines. | Ben Stansall/AFP/Getty Images
Cost: $2,152
Kate caused quite a stir when she stepped out in this stunning blue coat dress during her trip to the Anna Freud Center in January. She made the visit, so she could learn more about the center's programs to help children and families with mental health issues. However, it was her outfit that grabbed headlines. The blogosphere went nuts over her fashionable ensemble. The coat was such a hit that it even resulted in a write-up in Women's Wear Daily.
9. Oscar de La Renta suit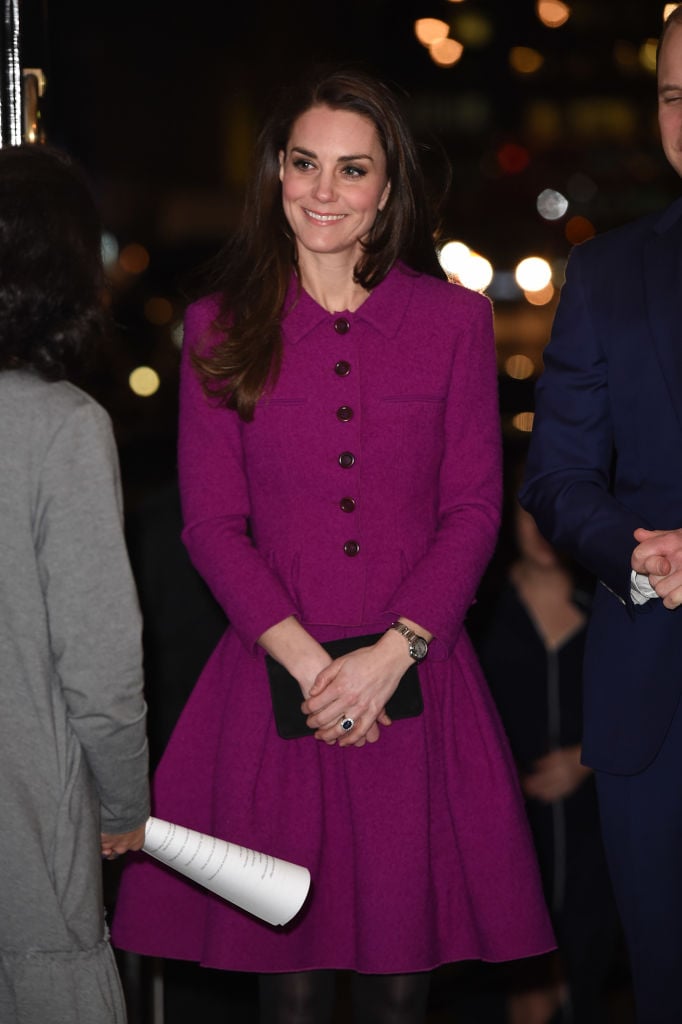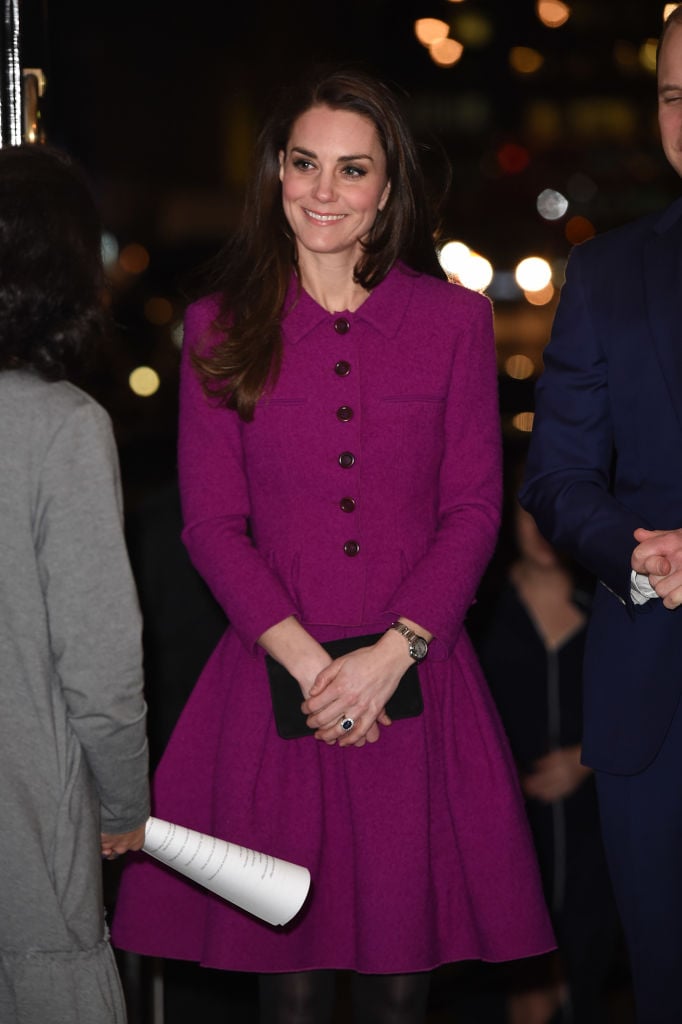 This suit, like so much else she wears, sold out quickly. | Eddie Mulholland/WPA Pool/Getty Images
Cost: $2,190
Regardless of the type of event Kate must attend, she always looks her best, even if it's going to cost her big bucks. She never leaves her style sense at home, and it shows. Kate brought her signature style to a U.K. Guild of Health Writers event when she wore this purple Oscar de la Renta skirt suit. The cost of turning heads in this little number was $2,190. If you want one of your own, you're out of luck. This wool blend suit is sold out online.
8. Prada dress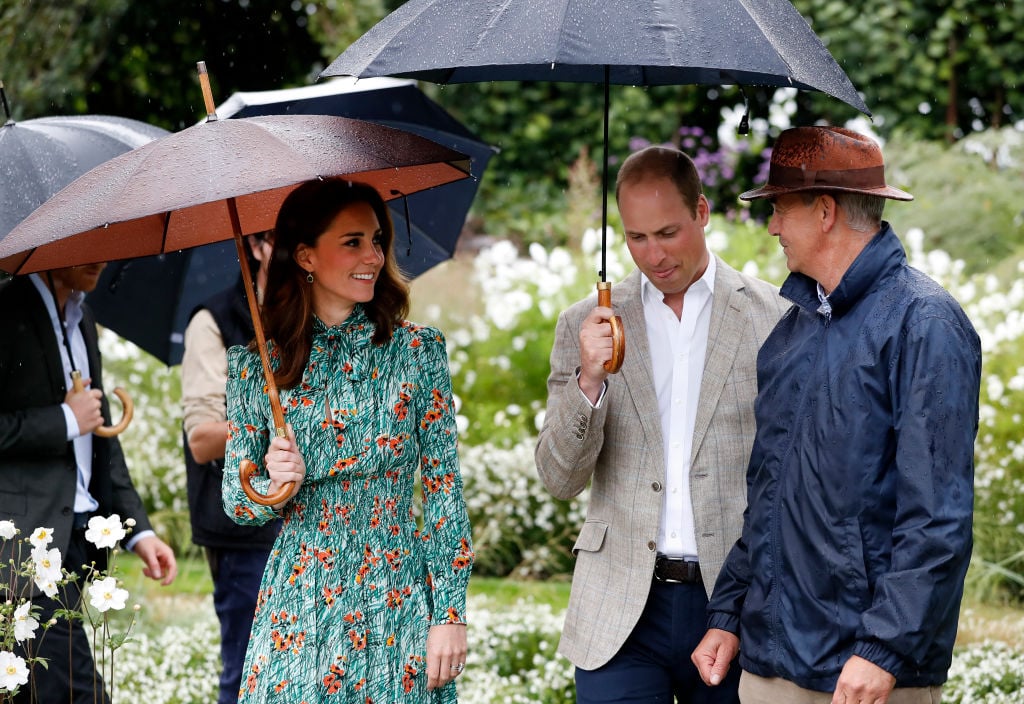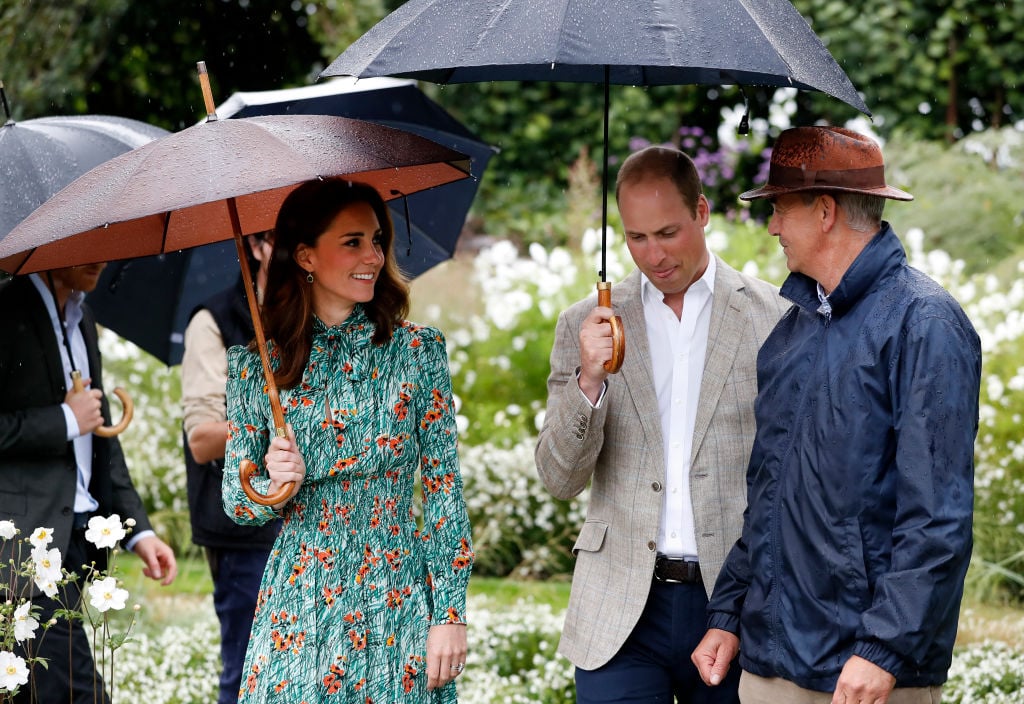 This dress was ideal for a stroll in the gardens. | Kirsty Wigglesworth/WPA Pool/Getty Images
Cost: $2,340
For her visit to the White Garden at Kensington Palace, Kate chose a green knee-length Prada dress. If you want this floral dress, you can have it. Surprisingly, as of this writing, this outfit is still available on the Prada website. However, if you're serious about making the purchase, you'll have to come up with the cash soon. Only one size is available, and it's labeled "low stock." The full price is a hefty $2,340.
7. Erdem Evita dress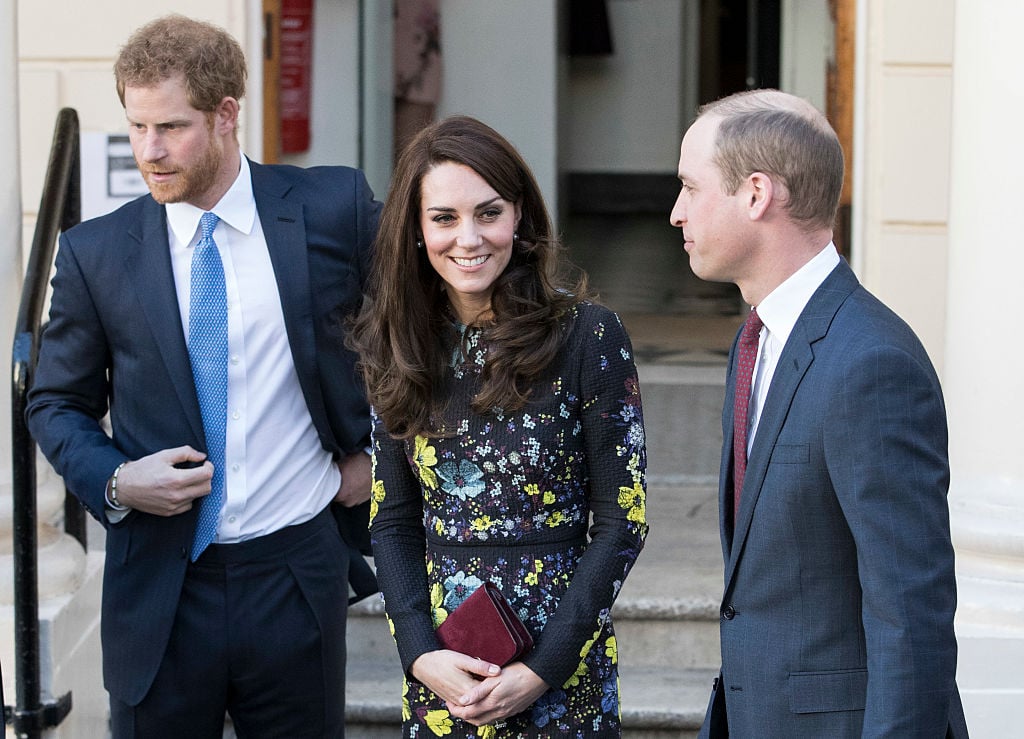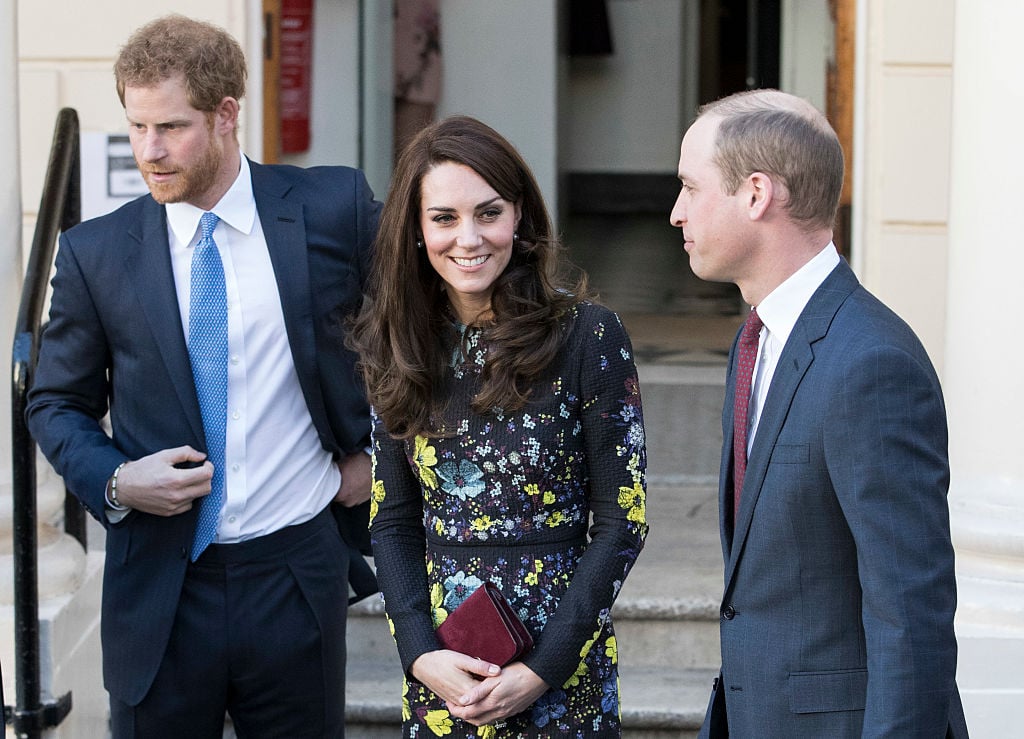 The floral dress was simply stunning. | John Phillips/Getty Images
Cost: $2,447
Kate made her usual grand appearance at the Heads Together event. The focus of this event was to help end the stigma surrounding having a mental health issue. The duchess arrived in style, wearing an eye-catching floral dress. And all those pretty flowers cost her a pretty penny. Her Erdem Evita dress retails for $2,447. Just like many of her other outfits, the dress is sold out in stores, including Nieman Marcus.
6. Alexander McQueen clutch purse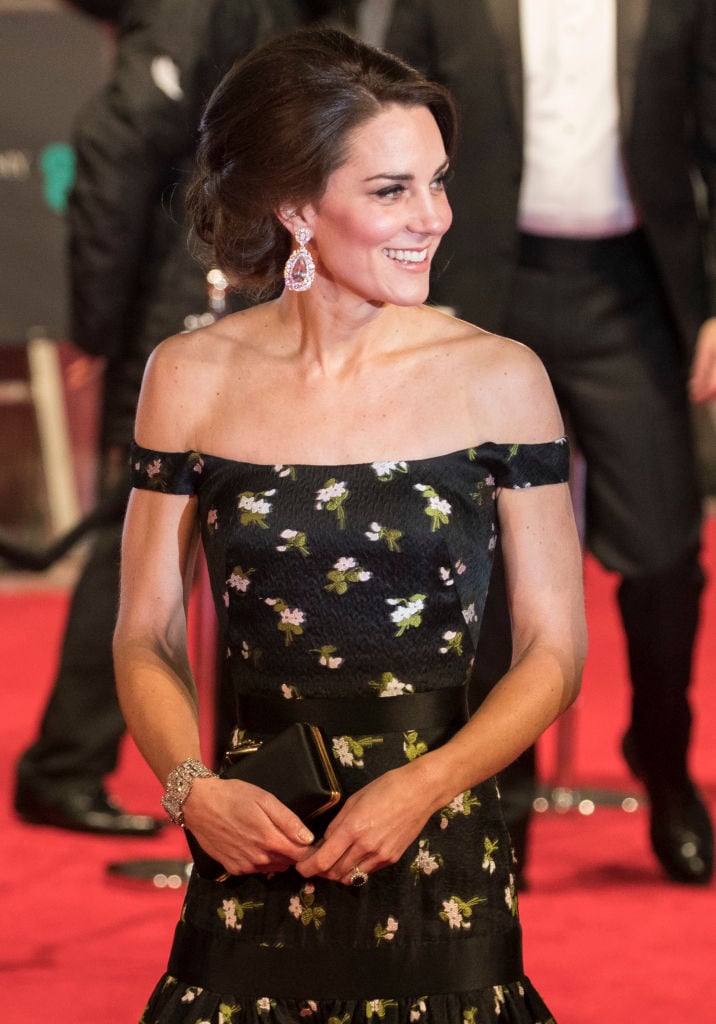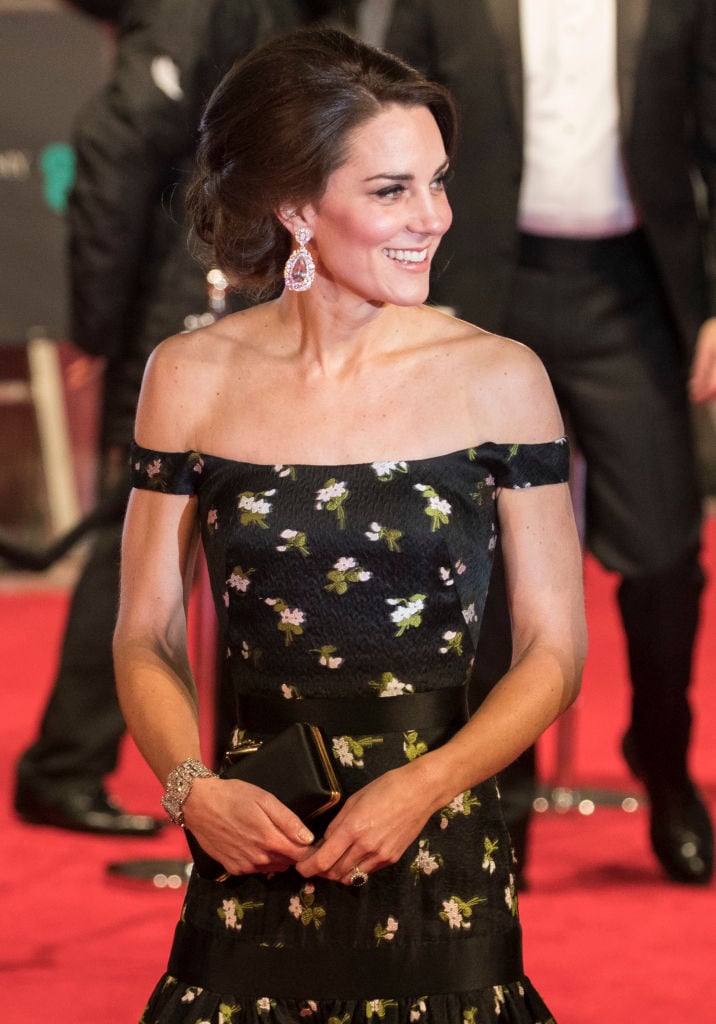 Her gorgeous bag perfectly complemented her dress. | John Phillips/Getty Images
Cost: $2,695
A royal must have a nice place to carry personal items. Duchess Kate chose this Alexander McQueen clutch purse to contain her riches. If you want this heart-clasp clutch, you'll need to hop online in a hurry. As of this writing, the pricey purse can be purchased from the Nieman Marcus website for $2,695. Chances are if you buy this your purse will likely be worth more than its contents.
5. Asprey 167 earrings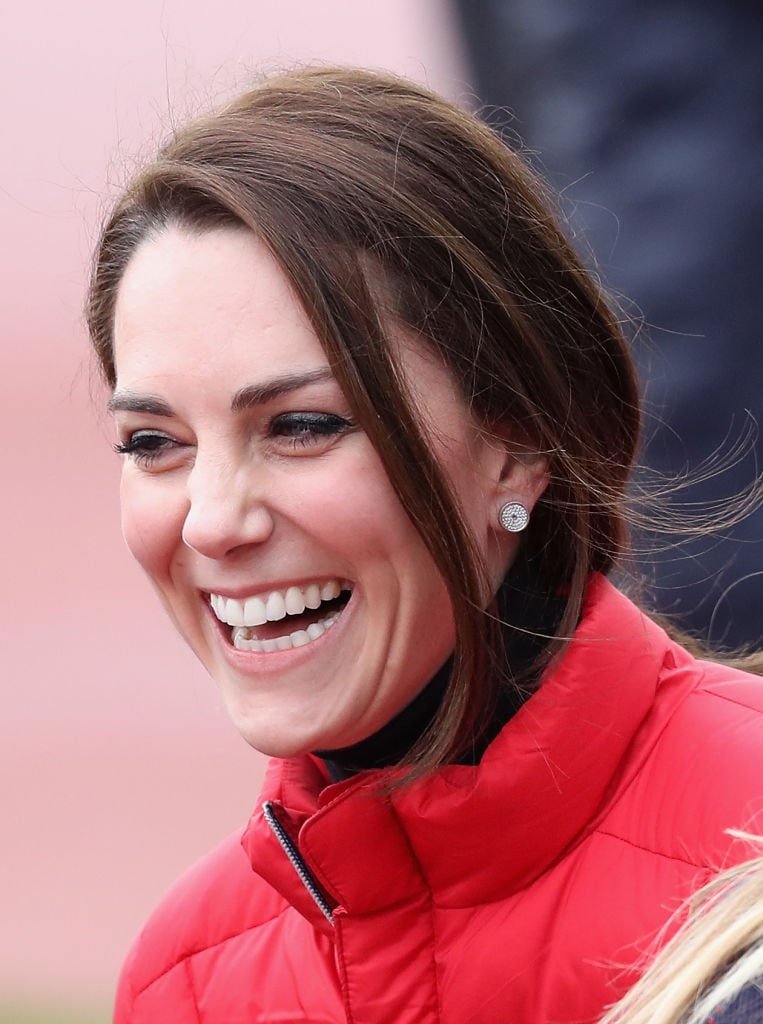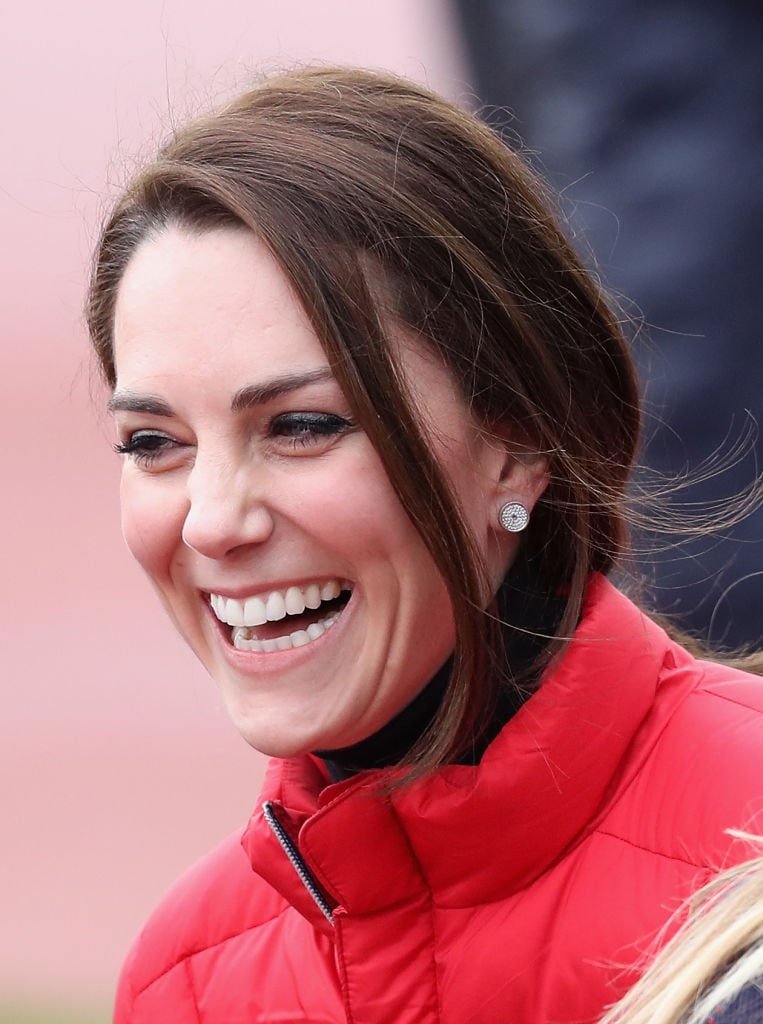 Her earrings were significantly more expensive than her coat. | Chris Jackson/Getty Images
Cost: $4,800
Kate aims to look good, even when she's running a marathon. When the duchess attended the London Marathon training, she sported a put-together look, complete with black leggings and a cropped red jacket. However, her most expensive item was on her ears. She graced her delicate ear lobes with a $4,800 pair of Asprey 167 earrings. We imagine some runners were so awestruck by her jewelry that they probably slowed down to admire them.
4. Chanel bag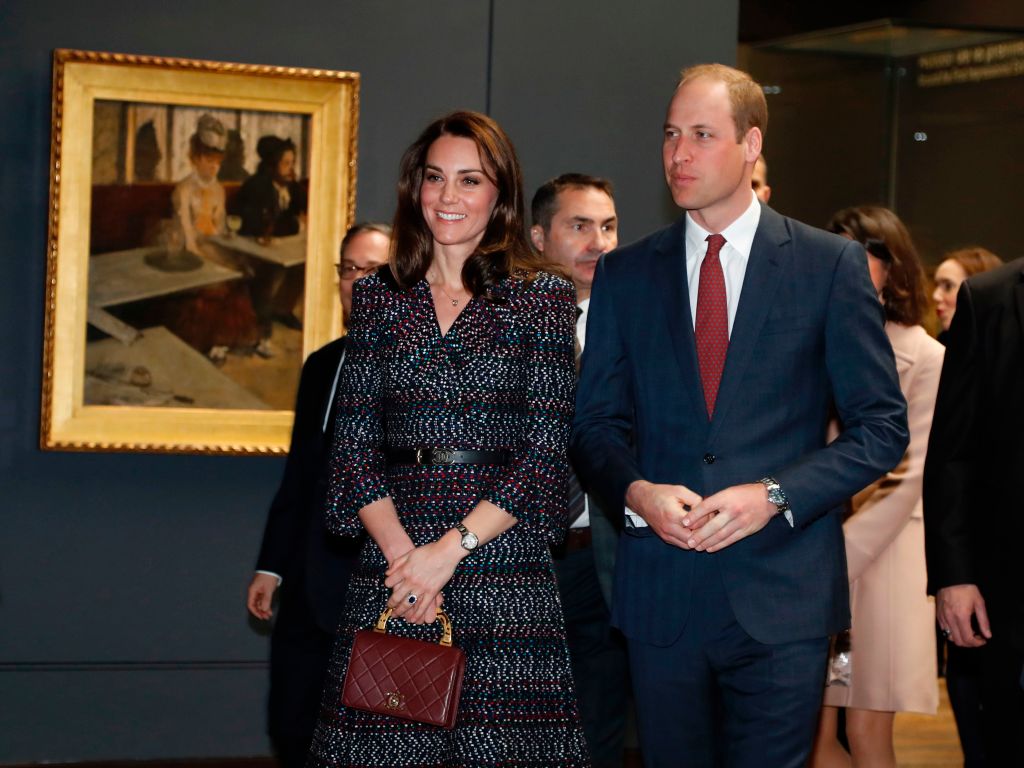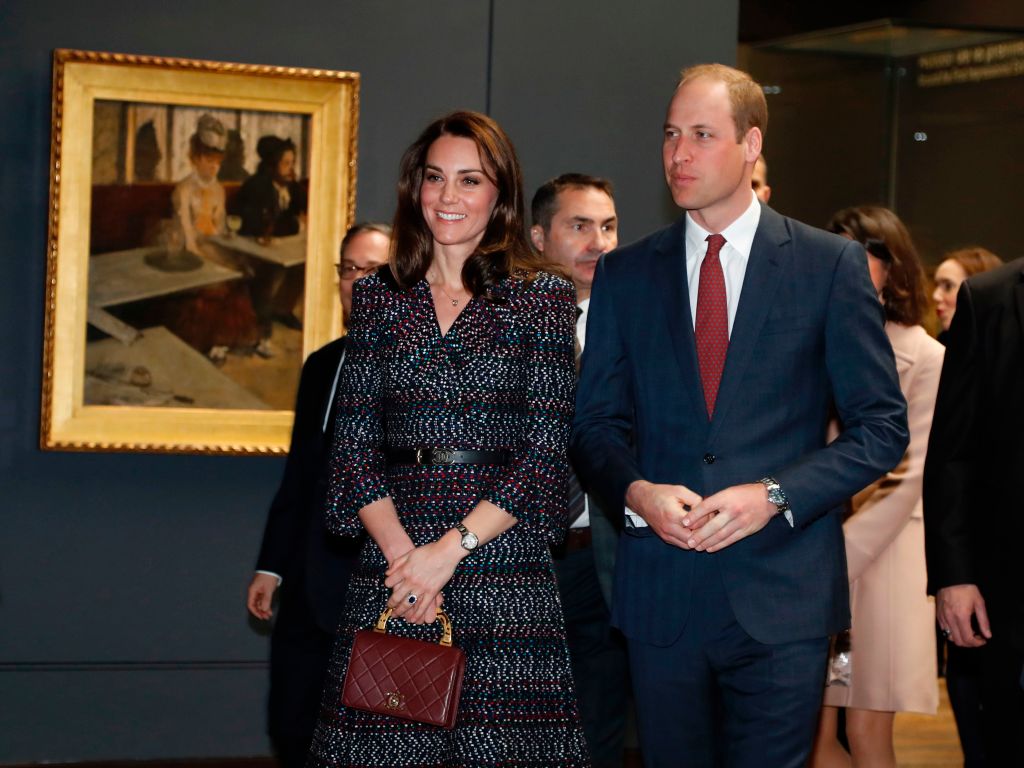 Kate carried the stunning bag to wander the Musée d'Orsay. | Francois Guillot/AFP/Getty Images
Cost: $4,908
A duchess's outfit isn't complete without a designer bag. During Kate's visit to Paris she accessorized with a Chanel calfskin purse to match her tweed Chanel coat. (We'll reveal the jaw-dropping price of this coat later.) The bag was such a hit that it was featured on style blog Kate Middleton Style, which — you guessed it — discusses all of Kate's latest fashion.
3. Blue Jenny Packham dress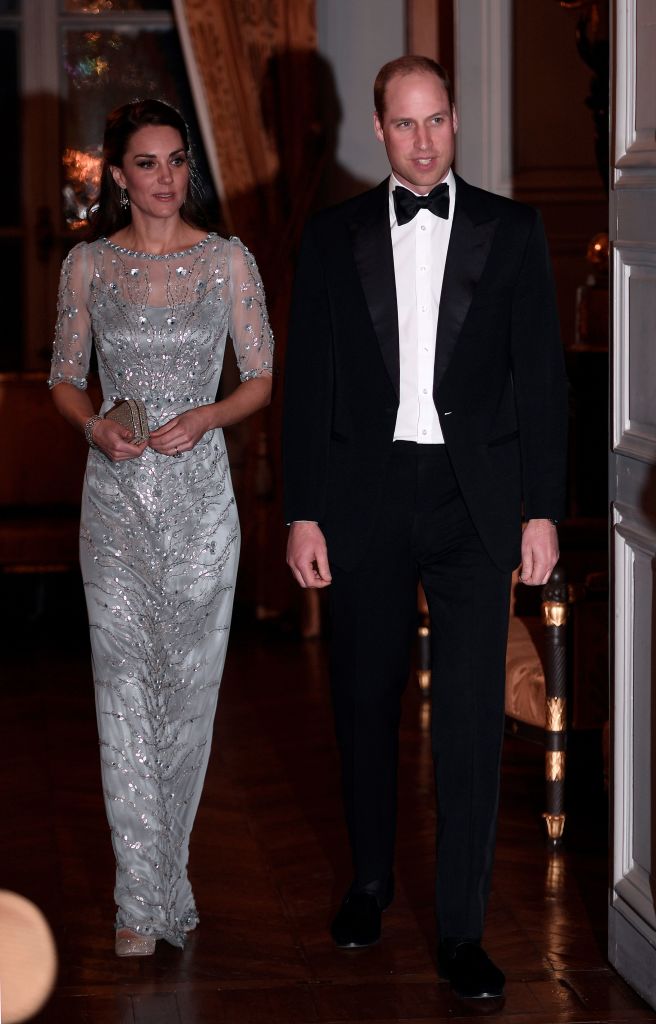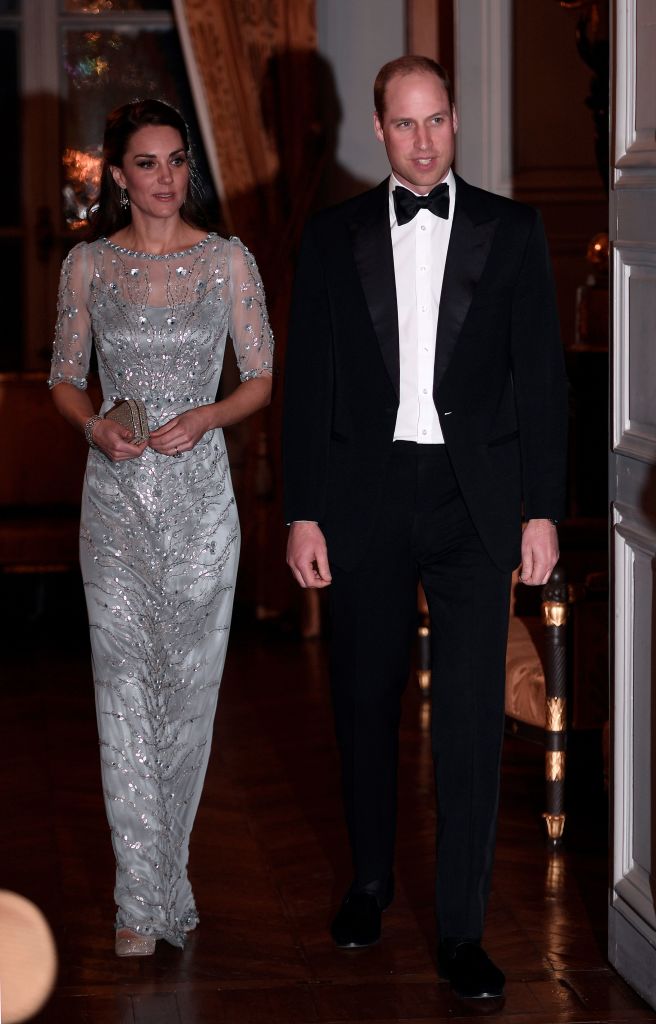 The dress was perfect for the gala. | Eric Feferberg/AFP/Getty Image
Cost: $5,170
If you're a royal, what do you wear for a visit to France? If you're going to a gala and you're the duchess, you wear a $5,170 blue Jenny Packham dress. In fact, Kate wears dresses from the designer so often that OK magazine speculated she might be Jenny Packham's most loyal client. She wore her designs to several public events, including a dinner with Chinese President Xi Jinping and his wife.
2. Custom Alexander McQueen Dress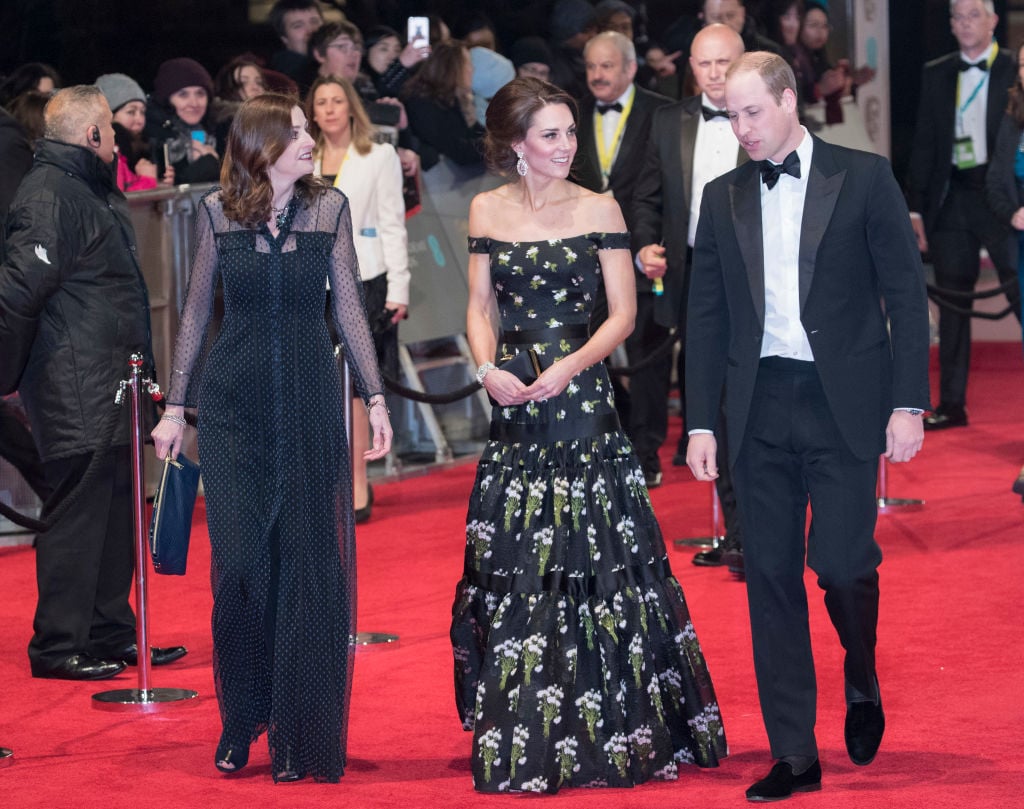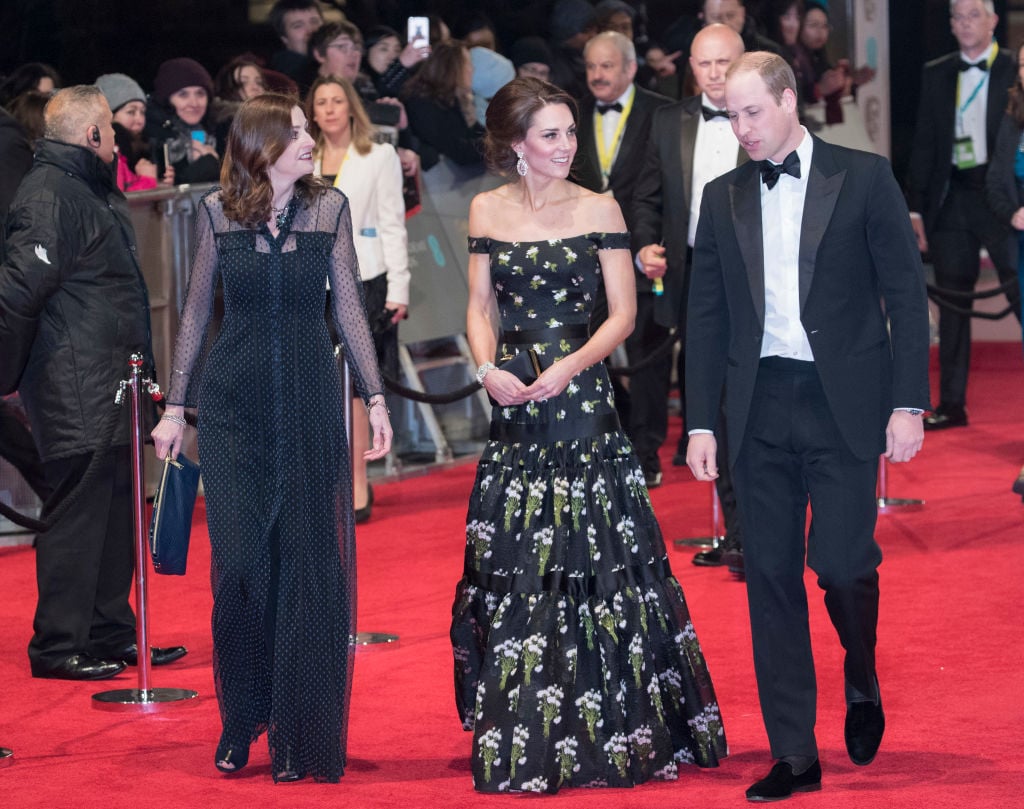 No wonder the dress is sold out. | John Phillips/Getty Images
Cost: $7,765
When you're Kate Middleton, you don't just wear any dress to a major event. Even when it comes to designer outfits, you can have items tailored just to your liking. That was the case with this floor-length bespoke Alexander McQueen dress she wore to the British Academy Film Awards. This lovely gown cost $7,765. The original, a long-tier violet jacquard dress, was available on the designer's website, but it is now sold out.
1. Chanel dress coat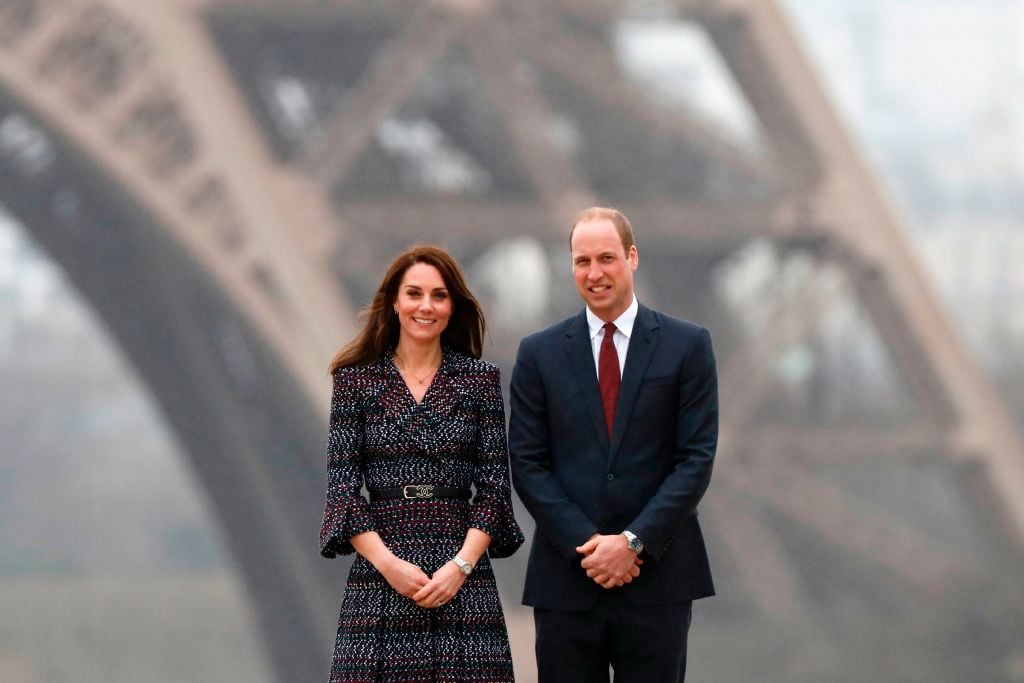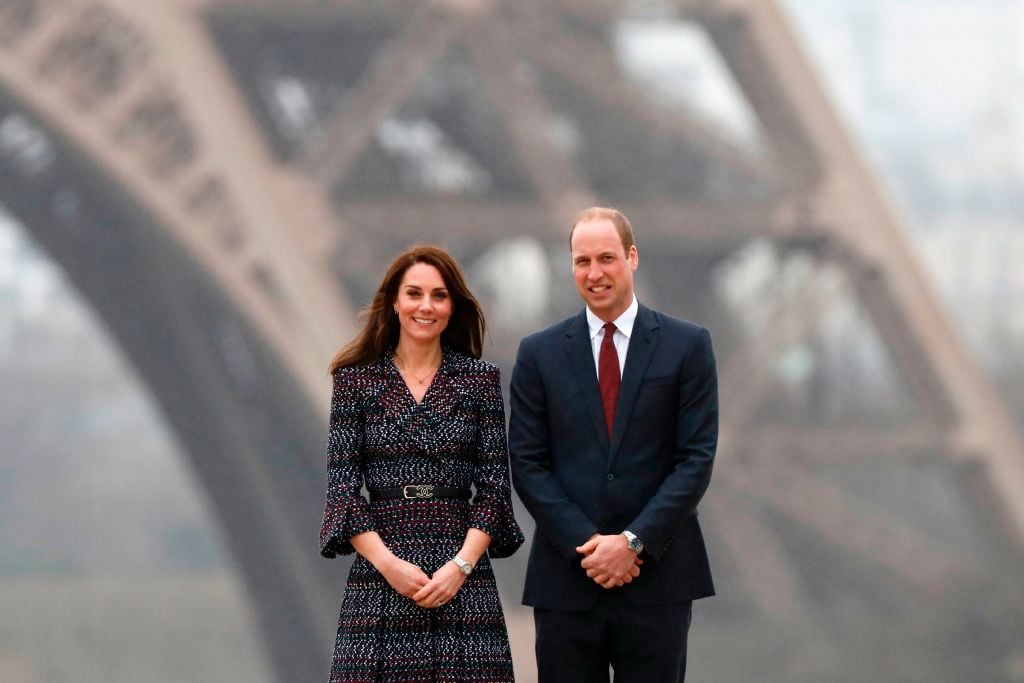 That is one expensive dress. | Thomas Samson/AFP/Getty Images
Cost: $10,891
The duchess seems to have taken a liking to high-end fashion designers this year. No designer is off limits when it comes to her clothing budget. On Kate's second royal visit to Paris, she did it big in a multi-colored Chanel dress coat. The pricey coat was such a hit that it received coverage by Vogue magazine. And this piece deserved all the attention it got, considering it had a price tag of more than $10,000.
Follow Sheiresa on Twitter @SheiresaNgo.
Source: Read Full Article