Author Michael Wolff's explosive tell-all,  Fire and Fury: Inside the Trump White House, promises a peek at a level of dysfunction that is truly mind-boggling. And while Wolff has critics who are already calling his reporting into question, it's hard not to delve into the madness. One of the most shocking scenes painted in the book is the POTUS' bedtime routine — a mix of unhealthy habits and bizarre rituals.
Here is what Fire and Fury reveals about Trump's bedtime habits, and the effects they may have on the POTUS' health.
He sleeps alone
These two aren't cuddling at night. | Spencer Platt/Getty Images
According to reports, Donald Trump and his wife, Melania, sleep in completely different rooms. If this is true, it makes them the first president and first lady to sleep in separate rooms since the Kennedys. Now, while sleeping away from your spouse can be beneficial in select relationships, it can be very unhealthy for some marriages and create detrimental space in a relationship.
Next: A greasy bedtime snack
He chows down on cheeseburgers in bed
Trump loves eating a cheeseburger before bed. | Donald Trump's Instagram
Wolff has been accused of creating scenes that aren't real. But nobody has come forward yet to rebuke one of the most unhealthy claims in his book. Wolff alleges that Trump not only goes to his sleeping chambers alone, but that he takes a cheeseburger with him to eat in bed. It's pretty common knowledge that eating before bed isn't good for you, and a cheeseburger makes it overkill.
Next: Trump has three of these in his bedroom.
He has 3 TVs in his bedroom
He probably enjoys watching all things Trump on television. | NBC
It is well-chronicled in the papers that the POTUS watches quite a bit of television. That behavior apparently keeps him busy right up to bedtime. Wolff reports that Trump has not one, not two, but three TVs set up for him and his cheeseburger to watch. Keep in mind, watching television too close to going to sleep has been shown to mess up the body's circadian rhythms. So if this TV claim is true, it could explain why Trump is awake and tweeting at 4 a.m. On that note …
Next: A pretty early time to hit the sack
He hits the sack at 6:30 p.m.
You would think the president would have a lot more to do after 6:30 p.m. | Brendan Smialowski/AFP/Getty Images
That's right. Wolff writes that, if Trump isn't meeting someone for dinner, he's getting ready to hit the hay at around 6:30 p.m. Basically, at the time that most Americans are sitting down to dinner, Trump is already getting ready for cheeseburger-TV time. This need to go to sleep way too early can be a sign of advanced sleep phase disorder, or even a result of depression.
Next: Trump's way of saying "do not disturb"
He has locks on his doors
Trump is a very private man. | Dominick Reuter/AFP/Getty Images
Not only is it "light's out" at an early hour, but Trump's bedtime also signals his cut-off for being social. The POTUS allegedly has some very extreme locks on his doors. Being that Trump allegedly spends too much time by himself as it is, this adds to the dangers of isolation — which can ultimately result in a shorter lifespan.
Next: The one way Trump socializes before bedtime
He makes phone calls to friends before bed
Trump likes to make a few private calls before he goes to sleep. | Drew Angerer/Getty Images
Just because the rest of the White House can't talk to Trump, doesn't mean he doesn't communicate with the outside world. Wolff writes that Trump has a phone in his room that he uses to call friends to complain about anything and everything before he hits the hay. Pre-bedtime phone calls are similar to looking at a computer screen before bed, in that the technology keeps you awake and makes it difficult for the body to wind down and get to sleep.
Next: Even cleaning staff aren't welcome.
His bedroom is a mess
Sometimes Trump leaves behind a huge mess. | Brendan Smialowski /AFP/Getty Images.
When the locks come off the door, the housekeepers have strict instructions on what they can and can't touch — including any mess that Trump has made. The book alleges that the White House cleaning staff isn't allowed to clean Trump's bedroom unless he says so, and that he ends up stripping his bed sheets on his own. Not coincidentally, a messy bedroom can end up ruining sleep patterns (which is an issue the president seems to already have to begin with).
Next: Other dangerous health habits President Trump should reconsider.
He eats a lot of fast food
A healthy diet is not on Trump's radar. | Win McNamee/Getty Images
It has been reported Trump's diet isn't the healthiest, and it's not hard to see why. According to Time, during White House dinners, Trump gets an extra plate of sauce with his chicken. During dessert, he eats two scoops of ice cream with chocolate cream pie (his guests get one scoop).
The president is also a big fan of McDonald's. Politico reported Trump would have someone order him Egg McMuffins for breakfast and two Quarter Pounders with large fries for lunch. Trump also sang the praises of Burger King and KFC during a CNN Republican presidential town hall meeting.
Next: Trump is increasing his chances of heart disease and diabetes by doing this.
He only sleeps 4 hours a night
Trump has to be at least a little exhausted. | Saul Loeb/AFP/Getty Images
Trump stated on The O'Reilly Factor he gets just four to five hours of sleep. The 71-year-old told former host Bill O'Reilly he works up until 12 a.m. or 1 a.m., only to wake up early to do it all over again.
Sleep deprivation can worsen existing health conditions or even contribute to their development. Harvard Medical School's sleep division found some of the results of not getting enough sleep include poor immunity, decreased heart health, high blood pressure, and even diabetes. Sleep deprivation can also shorten your lifespan.
Next: Does golf count as a workout?
He doesn't exercise
President Trump prefers golf over regular exercise. | Mandel Ngan/AFP/Getty Images
Although Trump is an avid golfer, insiders (among them an executive who worked for Trump in Atlantic City) note the president doesn't do much else for physical activity, according to Politico. He heavily depends on golf carts, which limits some of the physical benefits of golfing. It has been reported Trump also uses golf carts when he's not playing golf. USA Today revealed the Secret Service has spent approximately $60,000 in golf rentals so far this year.
Next: Trump's weight and BMI might surprise you.
He's overweight
Being overweight can lead to a lot of health complications. | Andy Buchanan/AFP/GettyImages
During an appearance on The Dr. Oz Show, Trump was found to be 6 feet 3 inches tall and 236 pounds. Dr. Oz said this would make the president borderline obese, with a body mass index close to 30. It's no surprise Trump is overweight considering his diet and lack of exercise. Being obese can lead to complications such as high cholesterol, mental illness (such as clinical depression, anxiety, and other mental disorders), stroke, coronary heart disease, and increased risk of premature death, according to the Centers for Disease Control.
Obesity also reduces productivity. The CDC reports each year as much as $6.38 billion ($132 per obese person) is lost due to obesity-related absenteeism.
Next: Being president is extremely stressful.
He's under a lot of stress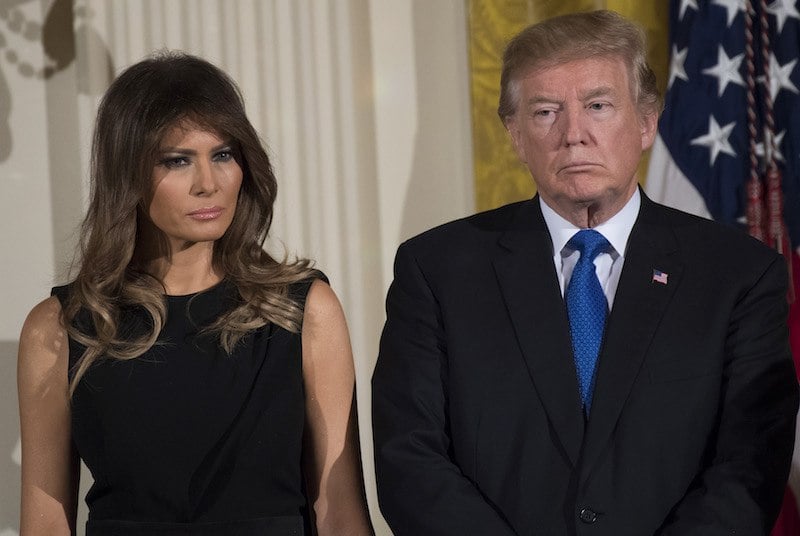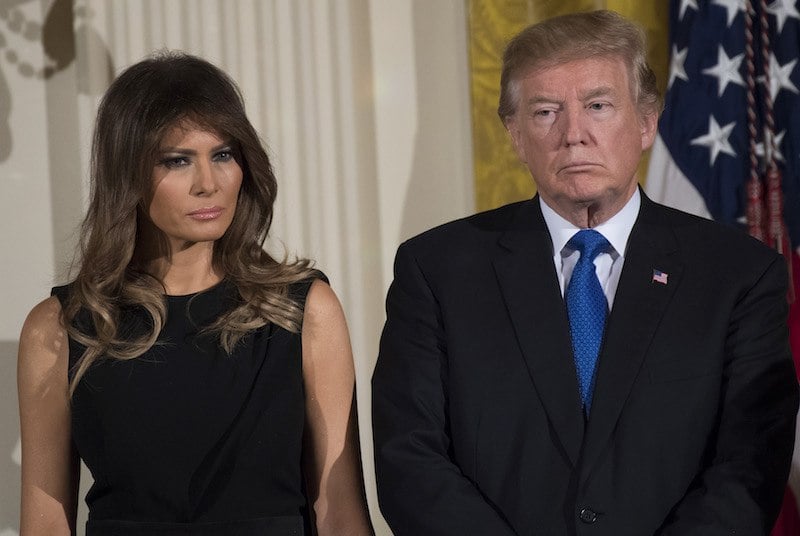 The president and first lady look stressed out. | Saul Loeb/AFP/Getty Images
Being president of the United States is a stressful job, which adds to Trump's already concerning health profile. Dr. Anupam Jena, a Harvard Medical School health care policy professor, notes stress can shorten one's lifespan. In Jena's study on the mortality rates of politicians, it was found their life expectancy was 2.7 years shorter than the runner-up. In addition, world leaders have a 23% greater risk of premature death.
Next: Trump is, shall we say, nutritionally challenged.
He doesn't eat fruit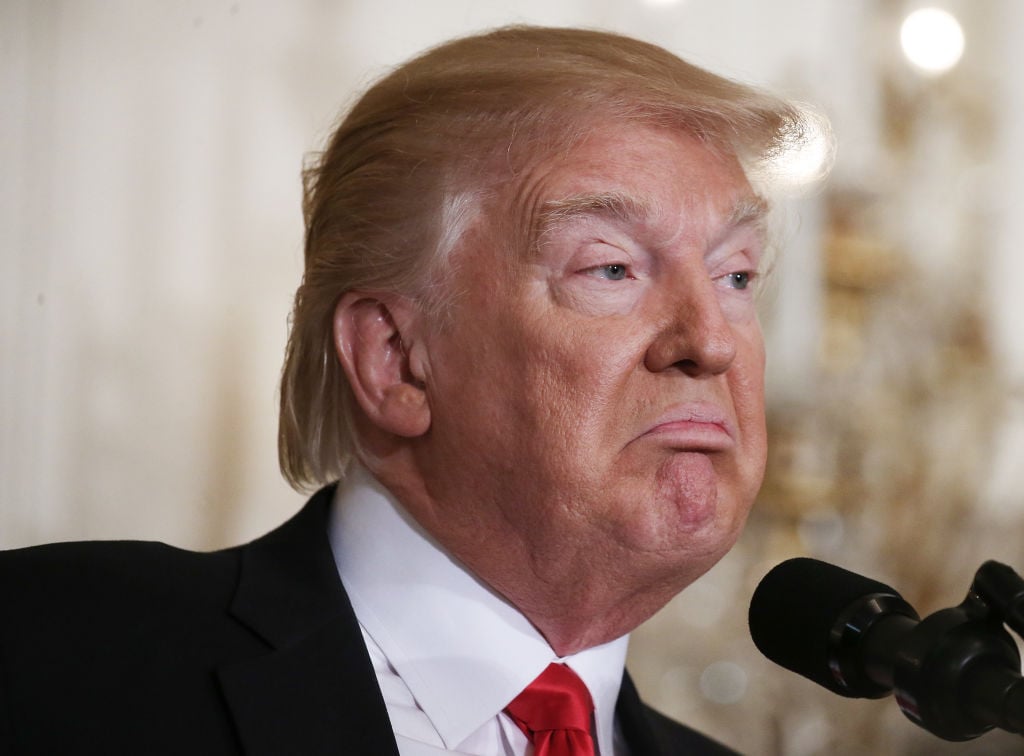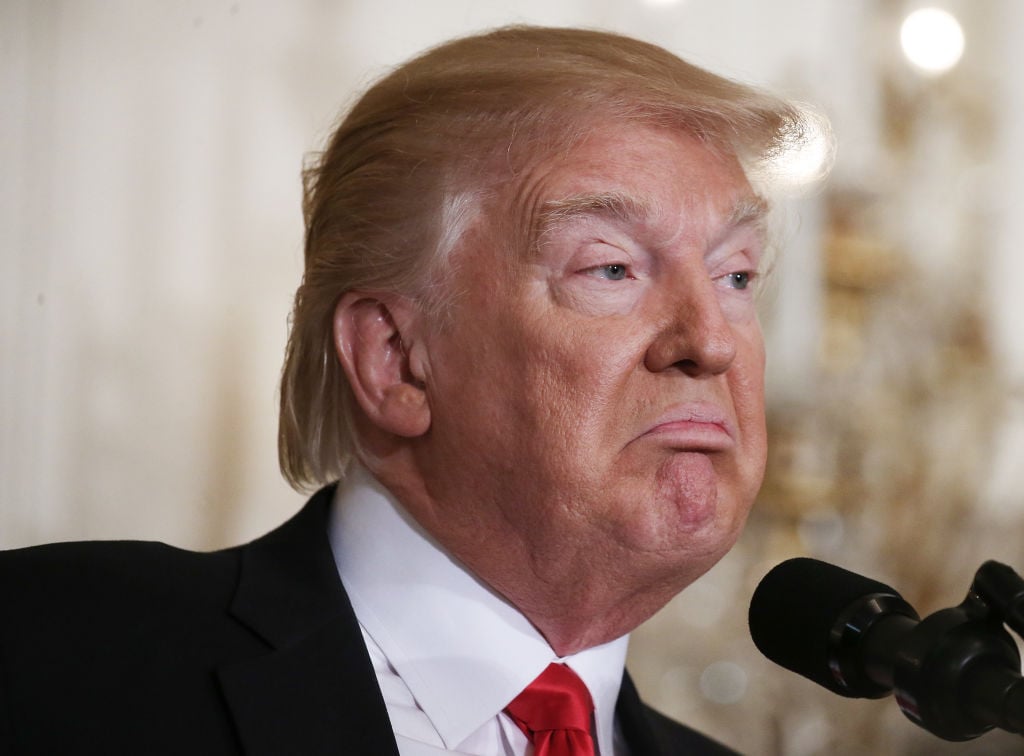 President Trump thinking about something other than fruit | Mario Tama/Getty Images
Fruits and vegetables are a necessary part of a healthy diet. Adding these wonder foods can help reduce one's chances of illness. However, it seems like Trump isn't a fan of fruit, reports CNBC. Greg Valliere, chief global strategist at Horizon Investments, is quoted as saying a Secret Service agent told him the president has terrible eating habits and he has never seen him eat a piece of fruit.
Next: Does he really feel the same age as this NFL superstar?
He might be in denial about his health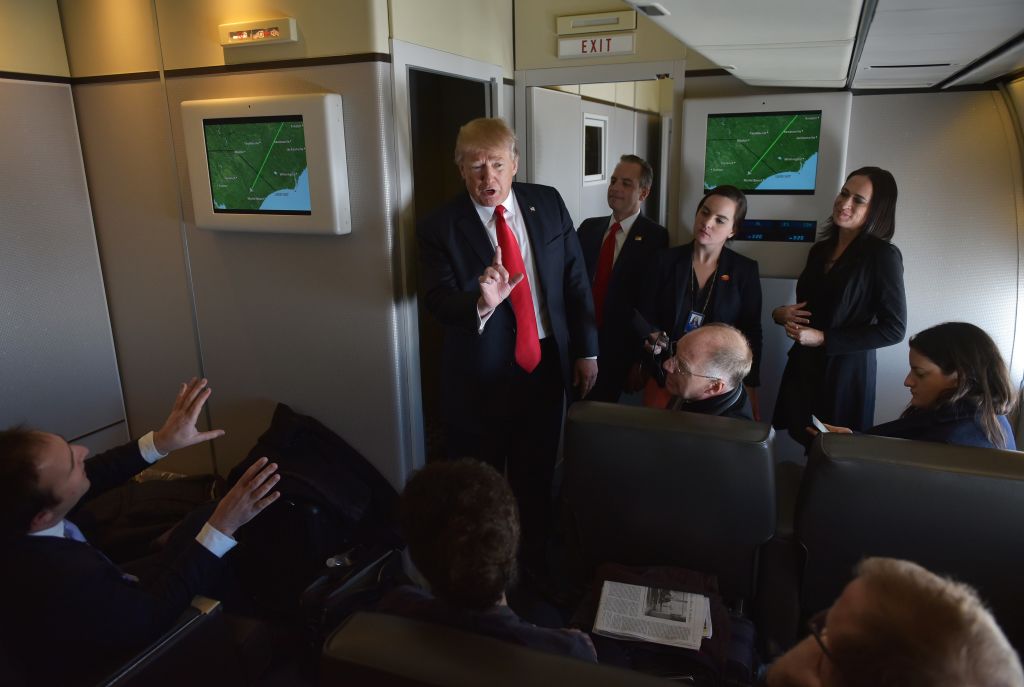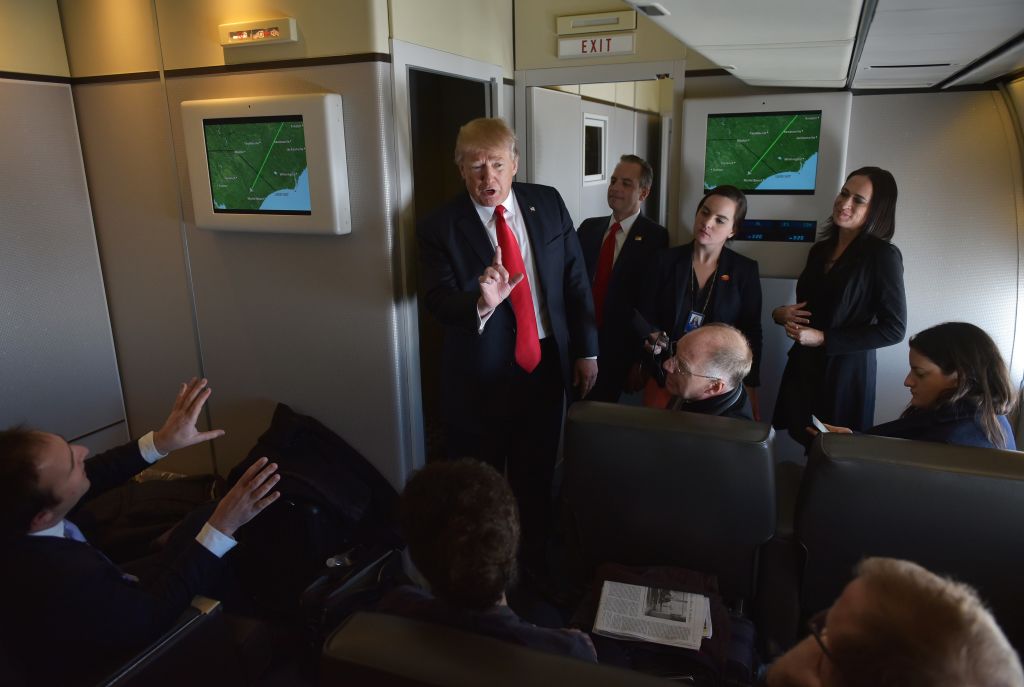 Trump on Air Force One | Mandel Ngan/AFP/Getty Images
One of the most bizarre health claims Trump has made was on The Dr. Oz Show back in 2016. The then-presidential nominee told Dr. Oz that he "feels the same age" as his golf buddy and six-time Super Bowl champion Tom Brady, who is almost half Trump's age. The 70-year-old candidate went on to say that he sees a 35-year-old when he stares at himself in the mirror. (It's highly unlikely that he is in the same shape as a healthy 35-year-old.)
Next: He's increasing his chances of getting cancer by doing this.
His tan could be deadly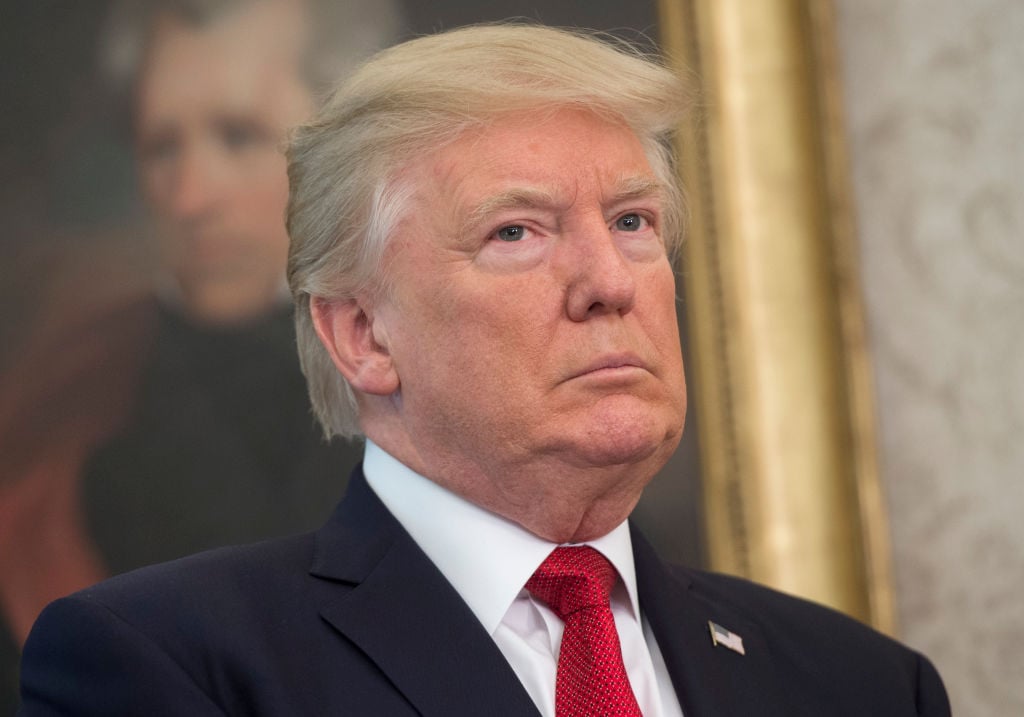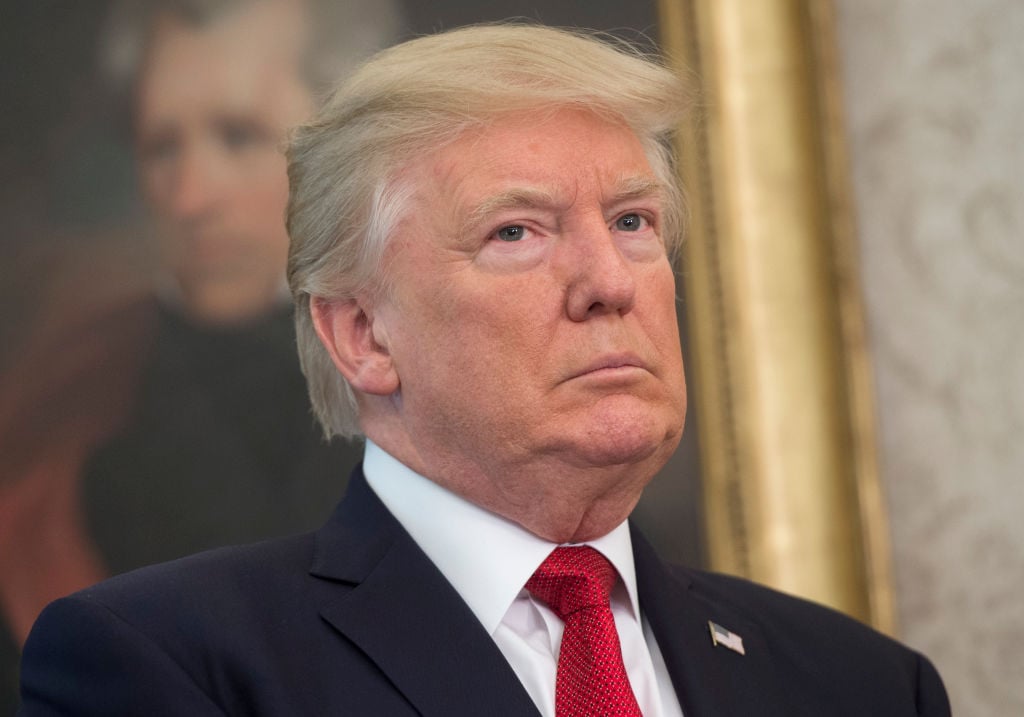 President Donald Trump in the Oval Office | Saul Loeb/AFP/Getty Images
We all know about the orange glow Trump seems to always have on display, and he doesn't appear to be much of a sunscreen fan, given his penchant for frequenting tanning beds to help maintain his orange skin color. Sadly, tanning opens yourself up to skin cancer.
Next: This is the cherry on top.
Trump has a big sweet tooth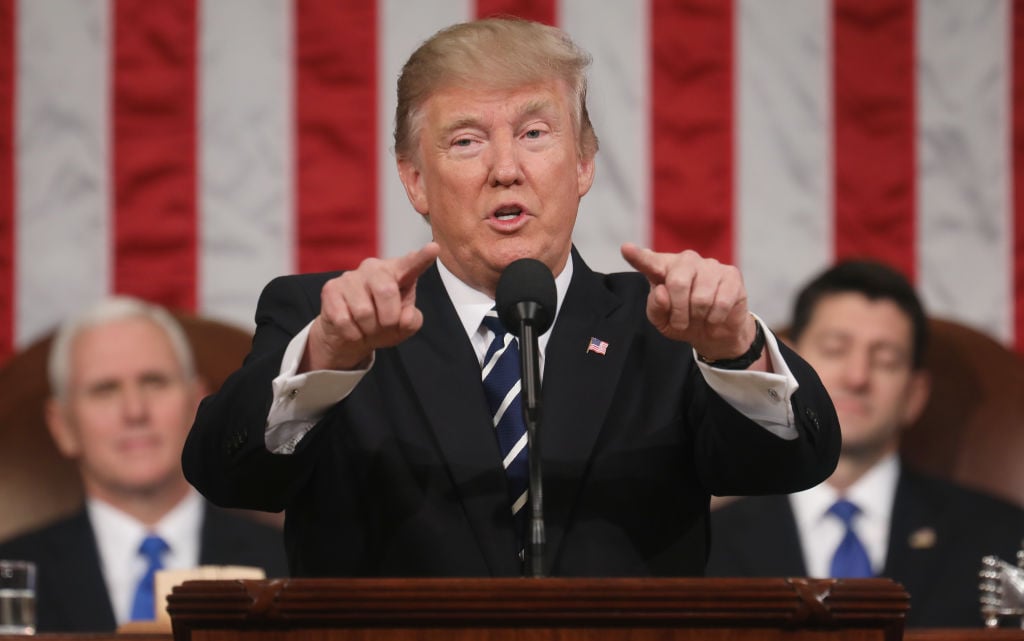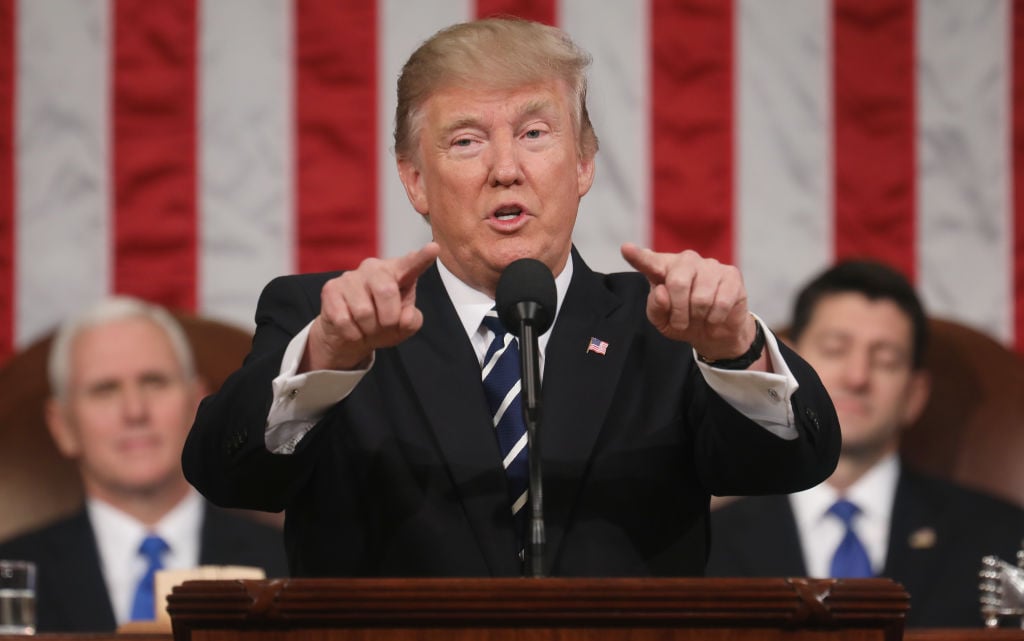 I want both scoops of ice cream | Jim Lo Scalzo – Pool/Getty Images
The POTUS is a big fan of sugary chocolate cake and vanilla ice cream — and reportedly gets more scoops than everyone else who dines at the White House. When you add in everything else we know about his health, this really is the cherry on top.
Additional reporting by Sheiresa Ngo.
Follow The Cheat Sheet on Facebook!
Source: Read Full Article