Former NBA All-Star Ray Allen says he's been catfished and is now going to court to prevent his personal info from being leaked.
Court documents say that Ray Allen, 10-time NBA All-Star and two-time NBA Champion, was scammed by a man pretending to be multiple attractive women online, to which he revealed "private" information.
"Ray believed he was speaking with these women and communicated with them," said the court documents, but the women actually turned out to be a man named Bryant Coleman. Allen eventually determined that it was all a rouse, and cut ties with the "women" he'd been speaking to, but not before revealing a plethora of personal details about himself and his family.
Coleman then allegedly used this information to stalk Allen, appearing at his wife's family restaurant, taking snapshots, and then posting them on social media, tagging each member of Allen's family.
"He posted about Ray's wife, Ray's children, Ray's dog, Ray's homes, Ray's wife's restaurant, and numerous other personal items," the court documents read. "Coleman not only posted about these things, he would actually post while physically located inside Ray's wife's restaurant in Orlando. And he would make sure they knew it, tagging Ray and his wife on those posts."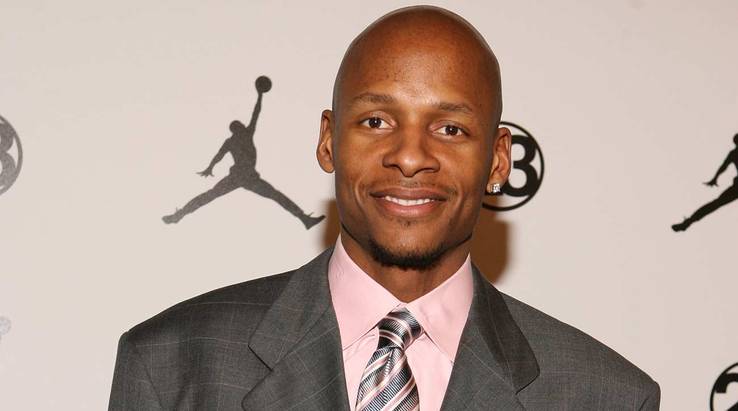 Allen then tried to stop Coleman by negotiating a confidentiality agreement, which was supposed to put the matter to rest. Coleman then ignored the agreement and kept on posting, while at the same time arguing to the court that it was Allen doing the stalking and not the other way around.
The court agreed and slapped Allen with a restraining order.
Now Allen has lawyered up and is filing motions to the court to both set the record straight and keep Coleman from revealing any more of his personal info.
"Ray Allen was the victim of an online scheme to extract money and embarrass him by someone who appears to be troubled," said David Oscar Markus, Allen's attorney, in a prepared statement.
"The person who perpetrated this scheme has now started to stalk him and make threats against Ray and his family. Ray has taken legal action to put an end to the threats and to expose his manipulation and wrongdoing."
"Ray regrets ever engaging with this person online and is thankful they never met in person. This experience has negatively impacted Ray, and he hopes that others might use his mistake to learn the dangers of communicating online with strangers."
Allen retired from the NBA in 2014, the year after winning his second NBA title with the Miami Heat.
Source: Read Full Article