Just days ago, news broke that the same Glock used to kill the famous rap star was secretly found in a backyard in Compton nineteen years ago, but went missing again.
When rapper Tupac Shakur was fatally shot in a drive-by shooting in Las Vegas on September 7, 1996, his death sent shockwaves through the hip-hop community as well as his grief-stricken fans across the world, spawning denial in many of Tupac's admirers as well as Elvis-like conspiracy theories. The facts remain that Tupac was murdered while riding passenger in a car being driven by Suge Knight, who was stopped at a red light at approximately 11:15 p.m. at the intersection of East Flamingo Road and Koval Lane when four rounds fired from a .40-caliber Glock struck Shakur. He was hit twice in his chest, once in his arm and once in his thigh. The rapper succumbed to his injuries two days later.
This news of the murder weapon comes three years after a police officer came forward to state that he heard Shakur's final words uttered before he passed away. In 2014, the officer stated that he questioned the dying rapper as to who shot him but Shakur refused to name his assailant. After asking the routine question in these situations of, "Did you see the person or people who shot you?", Shakur responded with, "F*** you" before he died. No one else present at the scene, including paramedics, other police officers, Suge Knight or his bodyguard, Frank Alexander heard these final words to back up the officer's claim.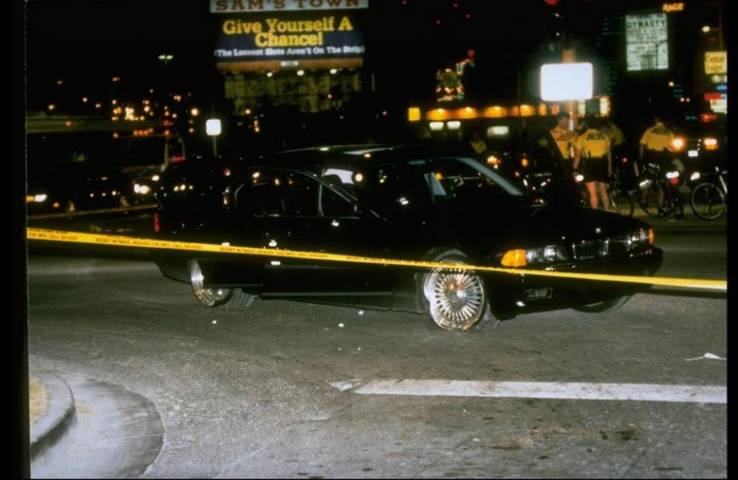 TMZ was first to report that an unidentified man from Compton, California notified police in 1998 that he had found a mysterious gun on his property. A police report was taken for the weapon and according to a news report, there was evidence to suggest it was the same gun that killed Shakur. The report then vanished until producers for the A&E docuseries, Who Killed Tupac? tracked the document down in police records.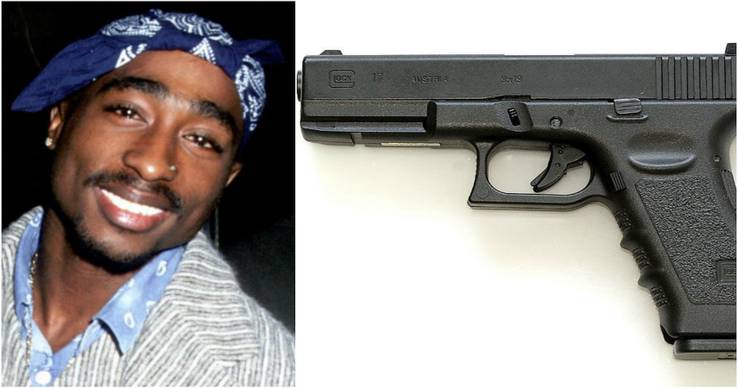 Compton is a four-hour drive from Las Vegas, but the significance of where the gun was found can be traced back to how Shakur spent his final hours before the shooting. The rapper along with Suge Knight and his entourage were involved in an altercation with a known Crips gang member at the MGM hotel's lobby hours before Shakur was shot. The Rollin' 60's Neighborhood Crips are based near Compton in Los Angeles.
In another twist, the Glock's location is currently unknown. It seems that after it was reported, the weapon was taken into police custody where it disappeared again. The official document shows that the Glock was booked on May 30, 1998, according to the Compton Police Department records. As of this writing, the Glock in question's current location remains a mystery. But knowing how much interest is in this story, we're sure that this isn't the last we'll hear of the mystery Glock.
Source: Read Full Article