Fact: America loves guns — and it's absurdly easy to buy a gun in this country. Regardless of where you stand on gun control, it looks as if guns are here to stay — at least for the moment.
2017 was a banner year for guns sales according to the Washington Examiner. Gun salespeople have run 12,601,102 gun-related background checks on potential purchasers. Unfortunately, guns happen to be the weapon of choice for criminals. In fact, handguns were the most-used murder weapons in the U.S. during 2016, killing 7,105 people, according to statista.com.
To get a snapshot of which guns are selling the most, The Cheat Sheet turned to CBS News. It cross-referenced the latest Bureau of Alcohol, Tobacco, Firearms and Explosives report with GunBroker.com's ranking of the hottest-selling guns to come up with a list. These are the most popular pistols, rifles, shotguns, and revolvers for criminals.
1. Pistol: Smith & Wesson M&P Shield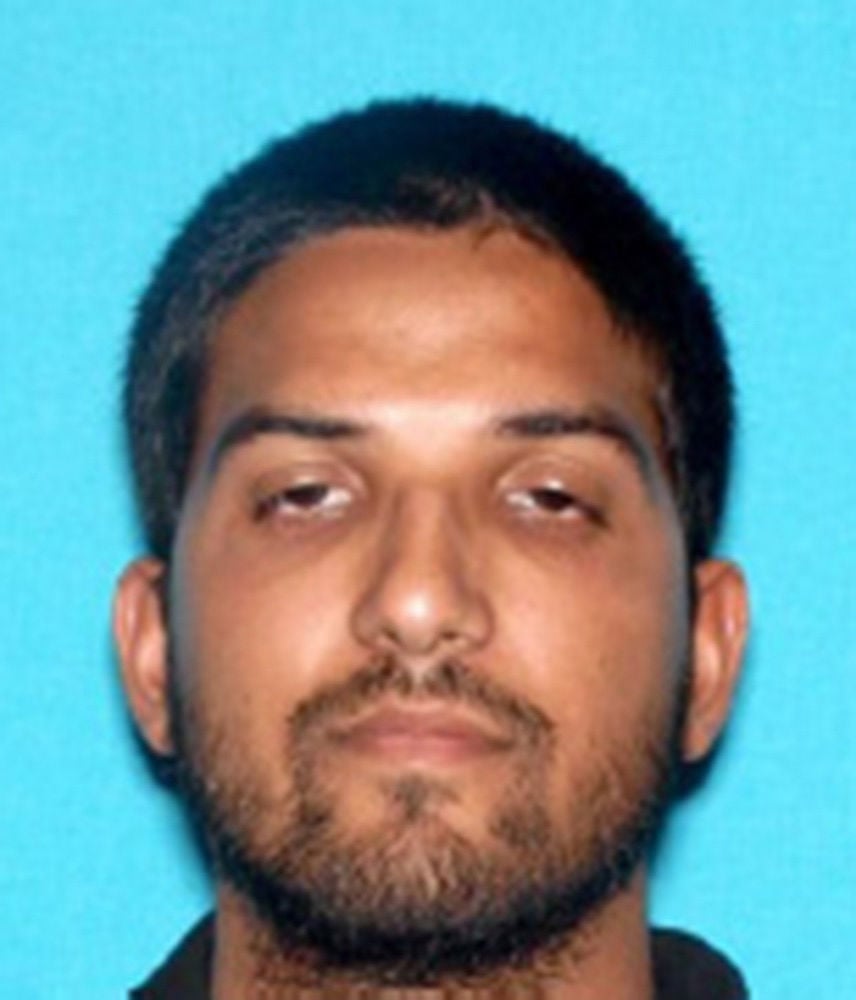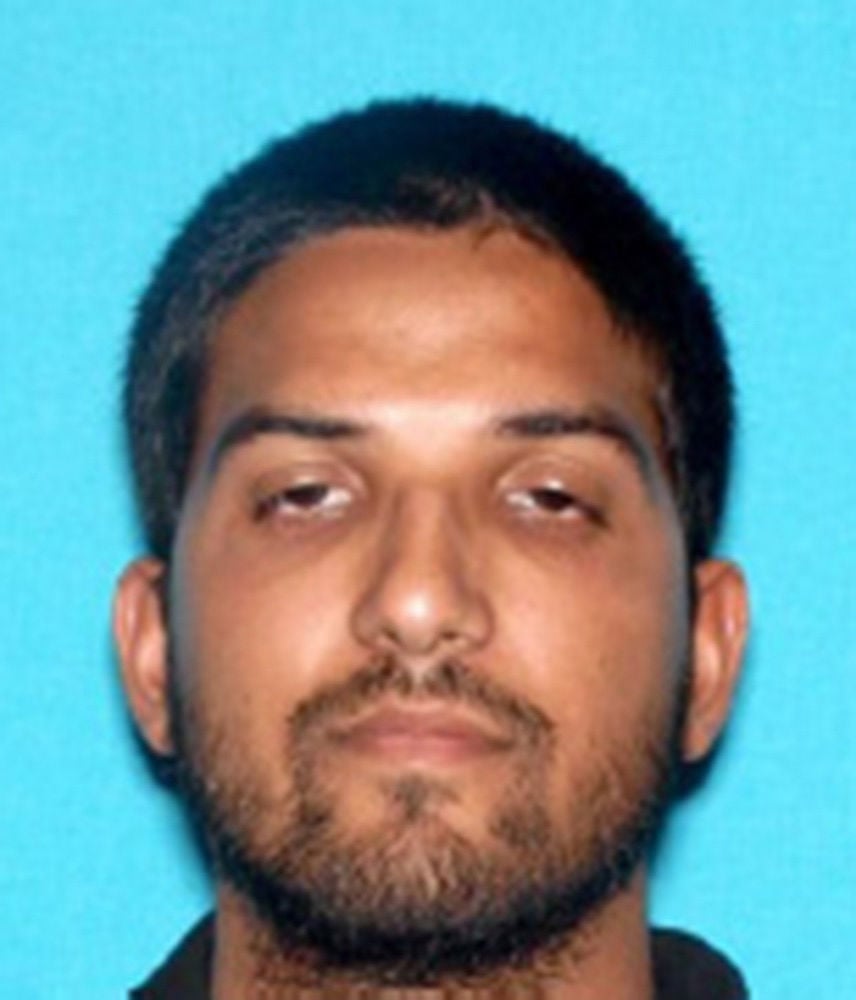 Syed Farook killed 14 people with this gun. | FBI via Getty Images
In June 2016, Smith & Wesson's M&P Shield 9mm took the spot for the best-selling semi-automatic pistol. It features a slim profile, it's lightweight, and it's easy to conceal. In addition, its quick reset makes it easy to fire accurate, multiple rounds.
In 2015, Syed Farook, 28, and Tashfeen Malik, 27, killed 14 people at a holiday party at a center for people with developmental disabilities in San Bernadino, California. Each carried a semi-automatic pistol, and one happened to be this exact model.
Next: Remember Sandy Hook
2. Pistol: Sig Sauer P938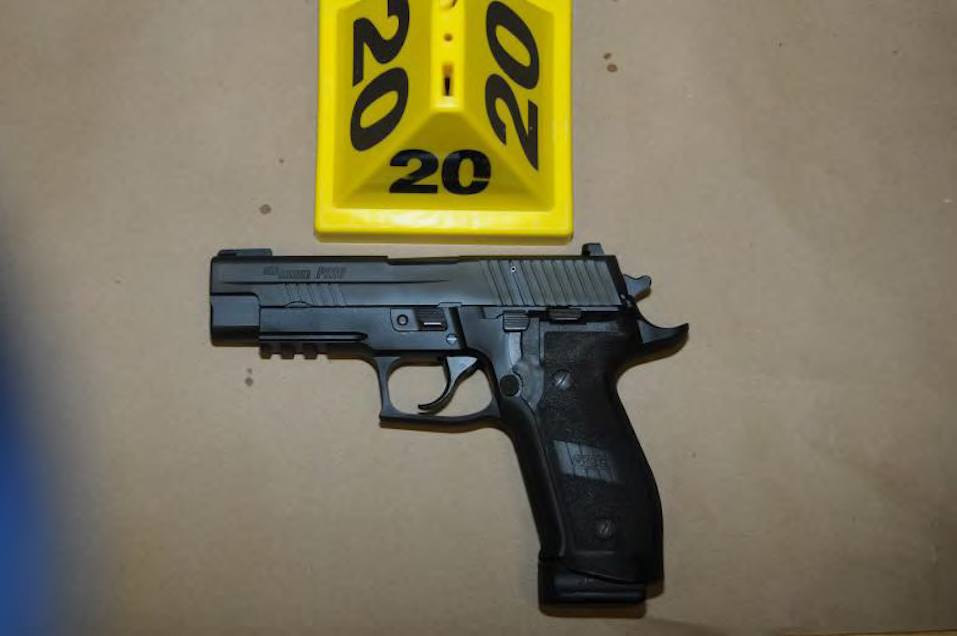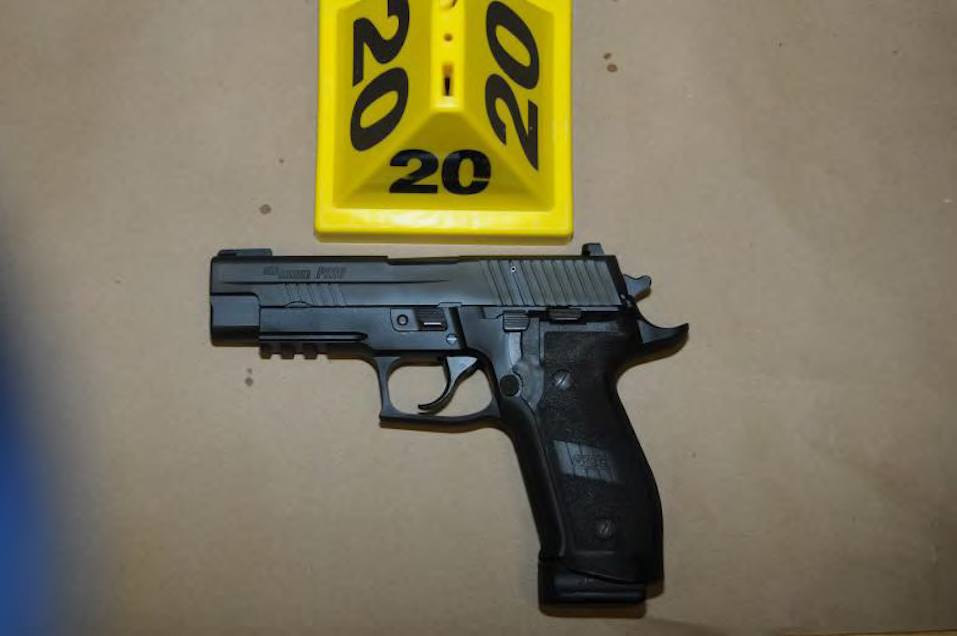 The gun used by Lanza was a Sig Sauer 9mm. | Connecticut State Police via Getty Images
The fourth best-selling semi-automatic pistol as of June 2016 was the Sig Sauer P938. It weighs practically nothing, it's made from all metal, and according to the manufacturer, it delivers "accuracy and reliability with duty caliber performance."
In December 2012, Adam Lanza entered Sandy Hook Elementary School in Newtown, Connecticut, and shot to death six adults and 20 children between the ages of six and seven. One of the three guns he had with him was a Sig Sauer 9mm.
Next: Mass murder weapon
3. Pistol: Glock G19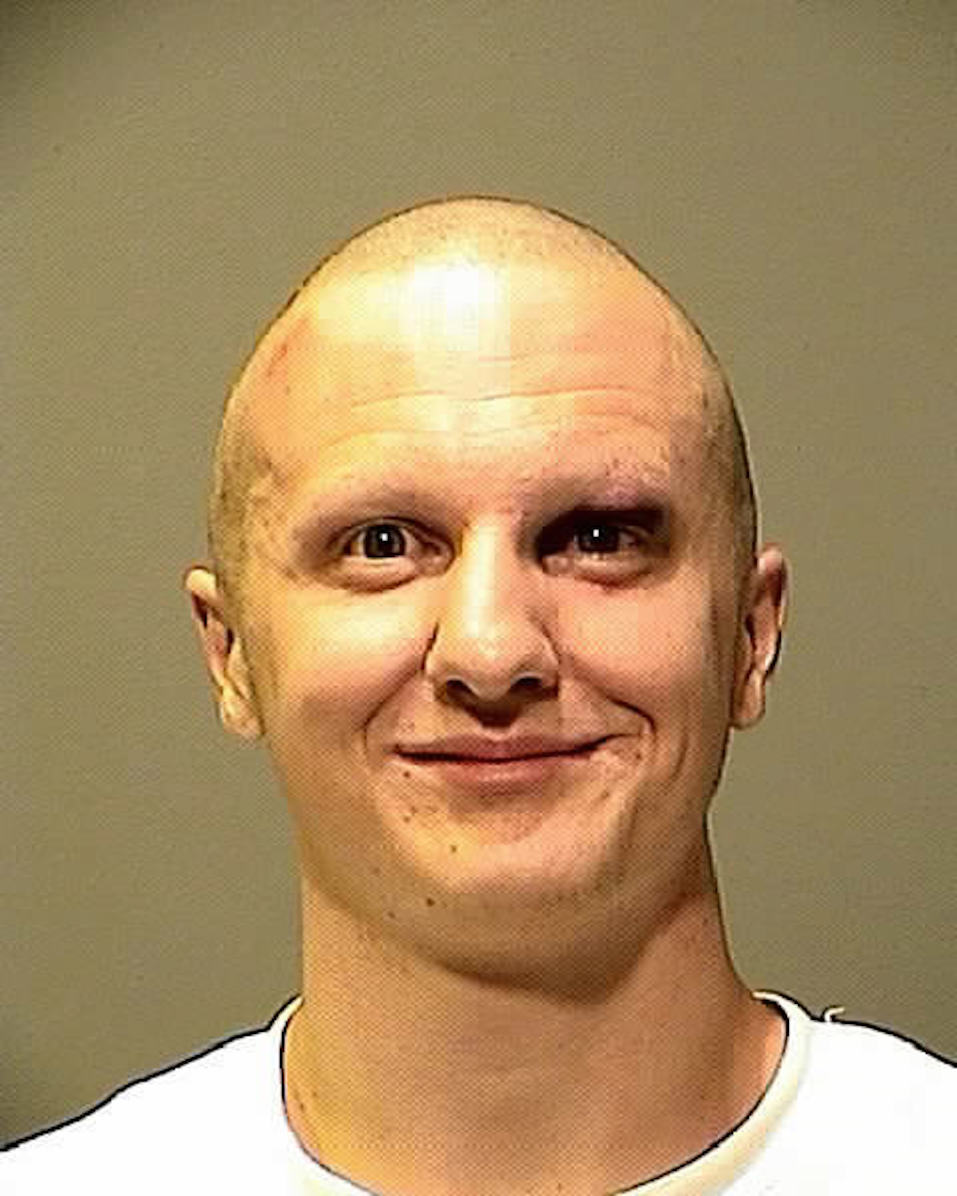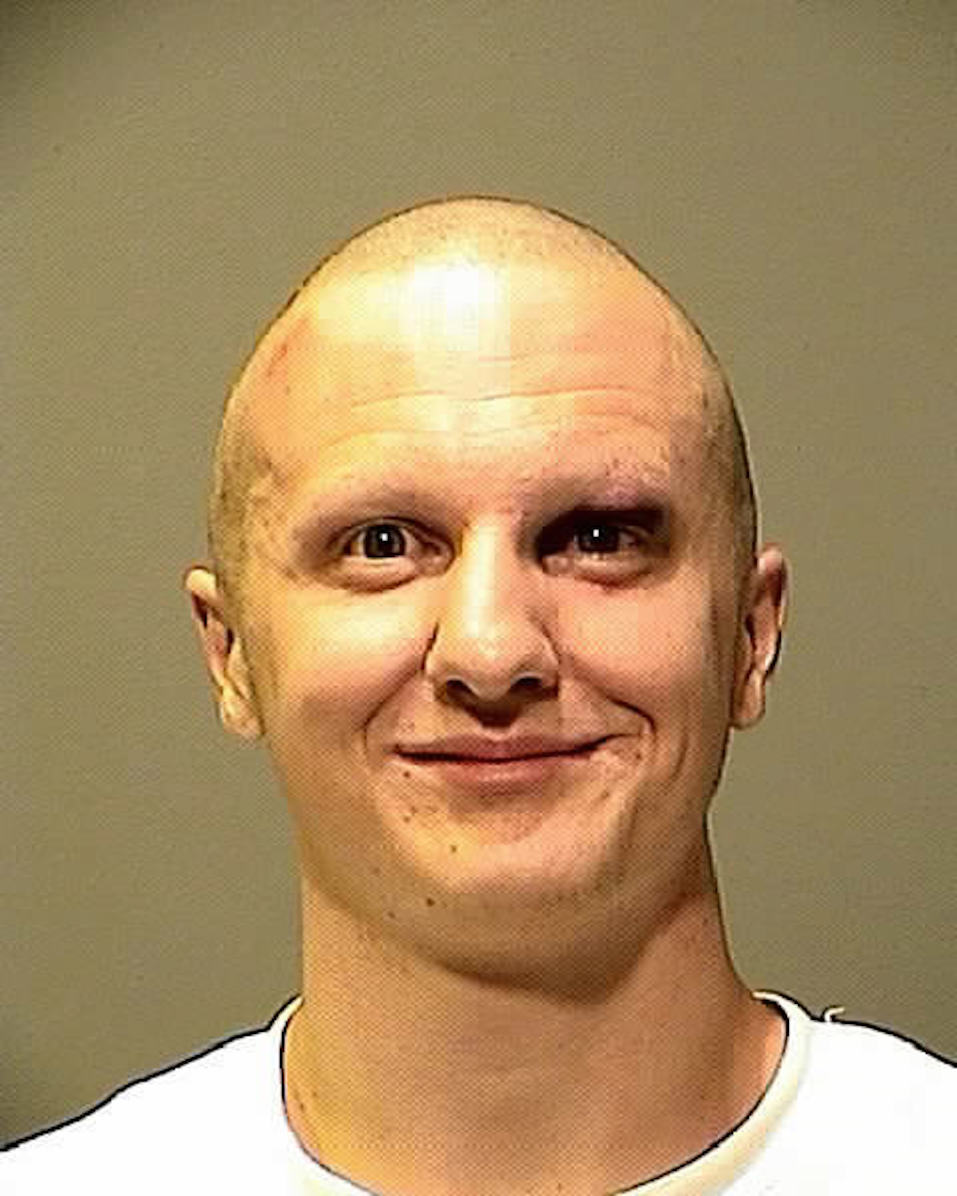 Loughner was able to get his hands on a 9mm Glock. | Pima County Sheriff's Forensic Unit via Getty Images
In June 2016, the 9mm Glock G19 came in fifth among America's best-selling pistols. Many private and public security agencies choose this easy-to-hide, lightweight model. Jared Lee Loughner also chose a 9mm Glock in January 2011 when he tried to assassinate U.S. Rep. Gabrielle Giffords outside Tucson, Arizona. He shot her in the head, but she survived. He also killed six others during the attack and wounded 13.
Next: South Caroline church murders
4. Pistol: 45-caliber Glock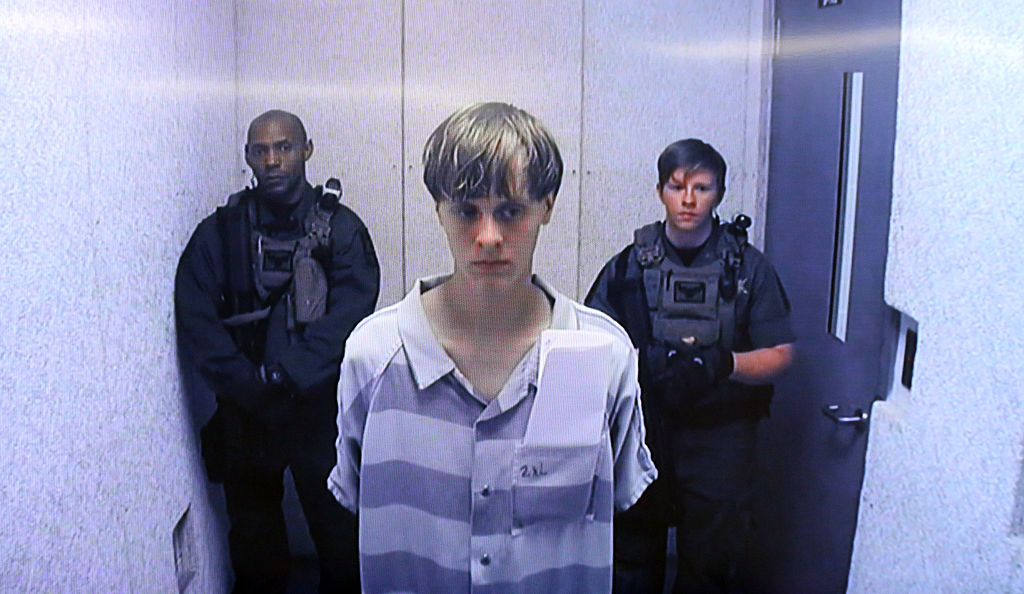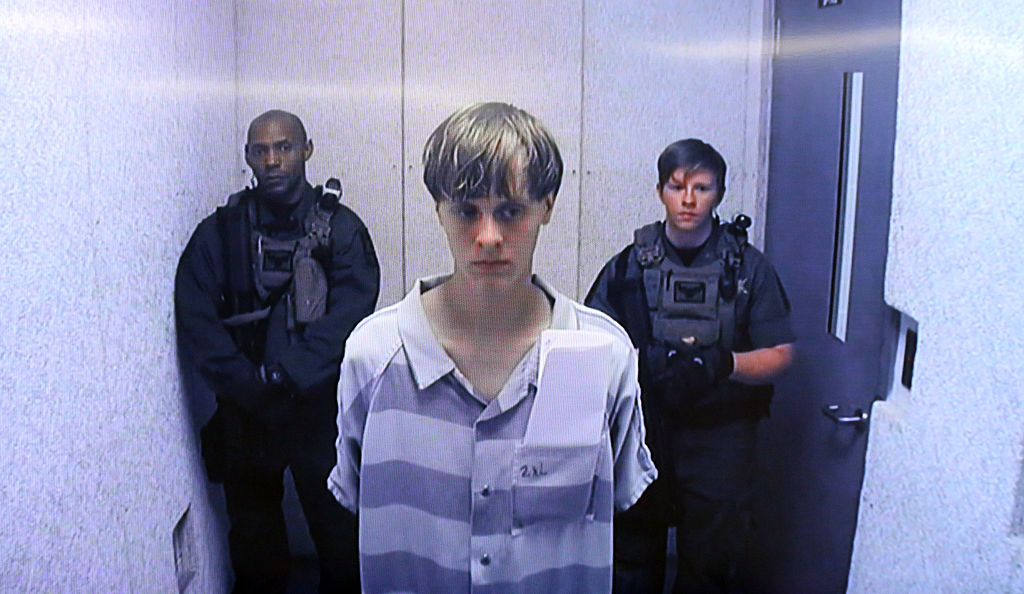 Roof managed to buy this gun legally, despite a felony on his record. | Grace Beahm-Pool/Getty Images
This one doesn't appear on CBS' list, but at least one well-known criminal chose to use a .45-caliber Glock for his crimes. Dylann Roof used this model to gun down nine people in a South Carolina church on June 17, 2015. The 21-year-old white supremacist had been arrested previously on a felony drug charge and wasn't even supposed to be able to get the gun. A clerical error, however, allowed the three-day mandatory waiting period for gun purchases to expire, enabling him to walk out of the store with it.
Next: Temple terrorism
5. Pistol: Springfield XD-S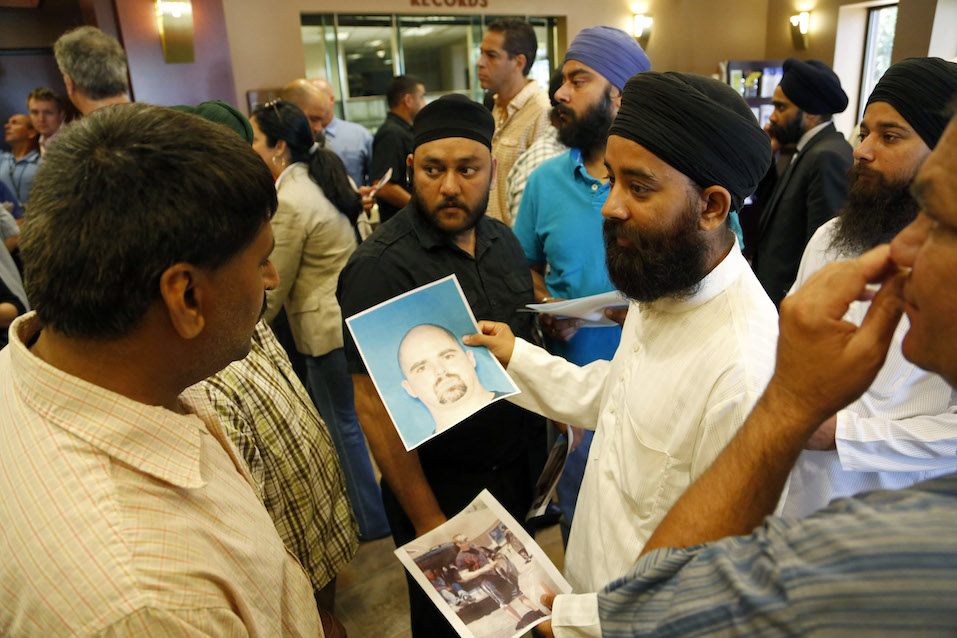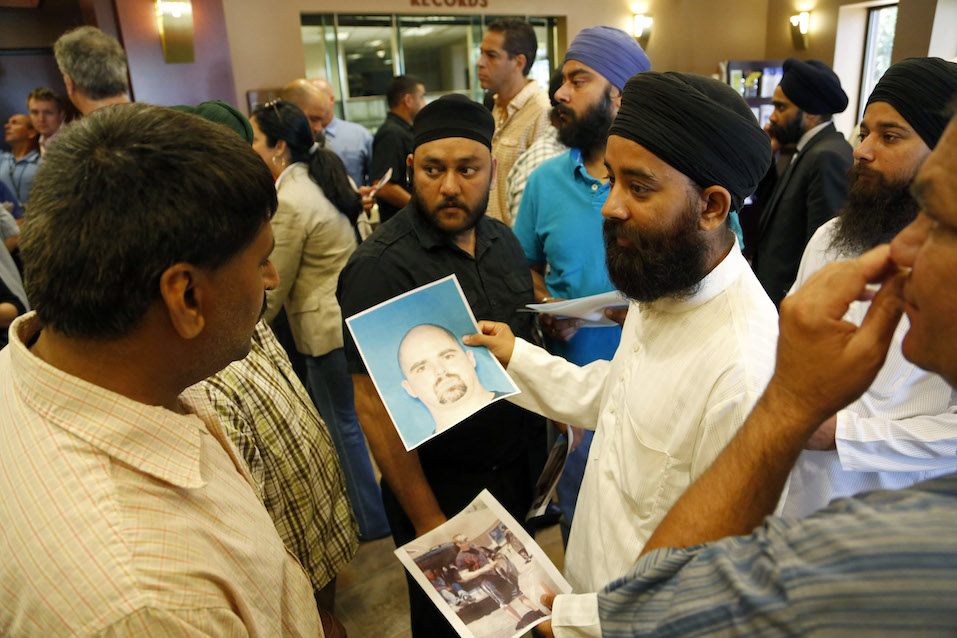 A white supremacist used this gun to shoot up a Sikh temple. | Darren Hauck/Getty Images
The third best-selling pistol as of June 2016 was the Springfield XD-S. Weighing only 23 ounces, the gun is easy to carry and easy to conceal. In 2012, CNN reported that Wade Michael Page, a performer in a white supremacist rock band, walked into a Wisconsin Sikh temple with one of these. He killed six and injured three others. A police officer shot Page in the temple parking lot, after which Page shot himself to death.
Next: Disgruntled employee
6. Pistol: Ruger SR9 semi-automatic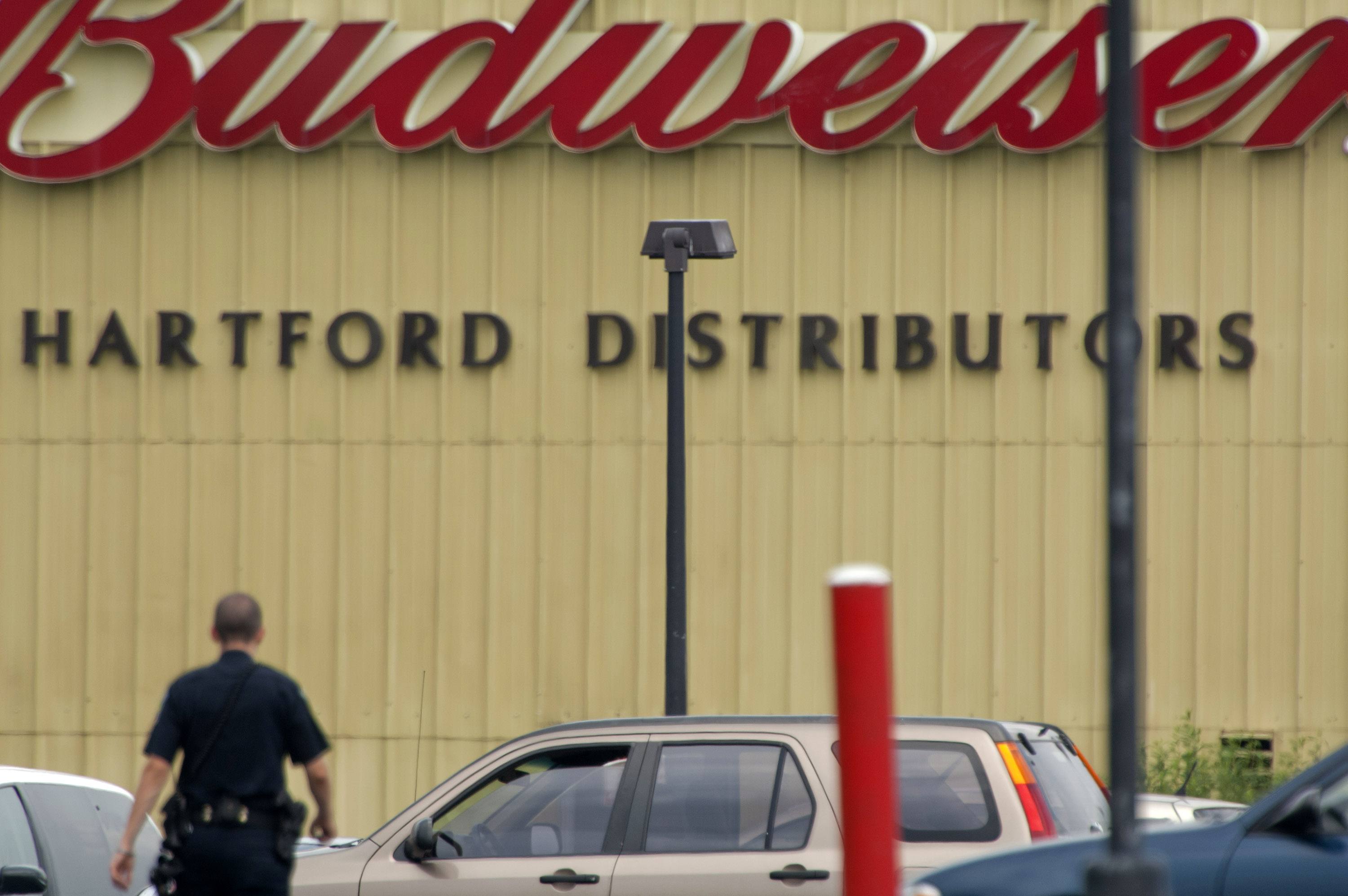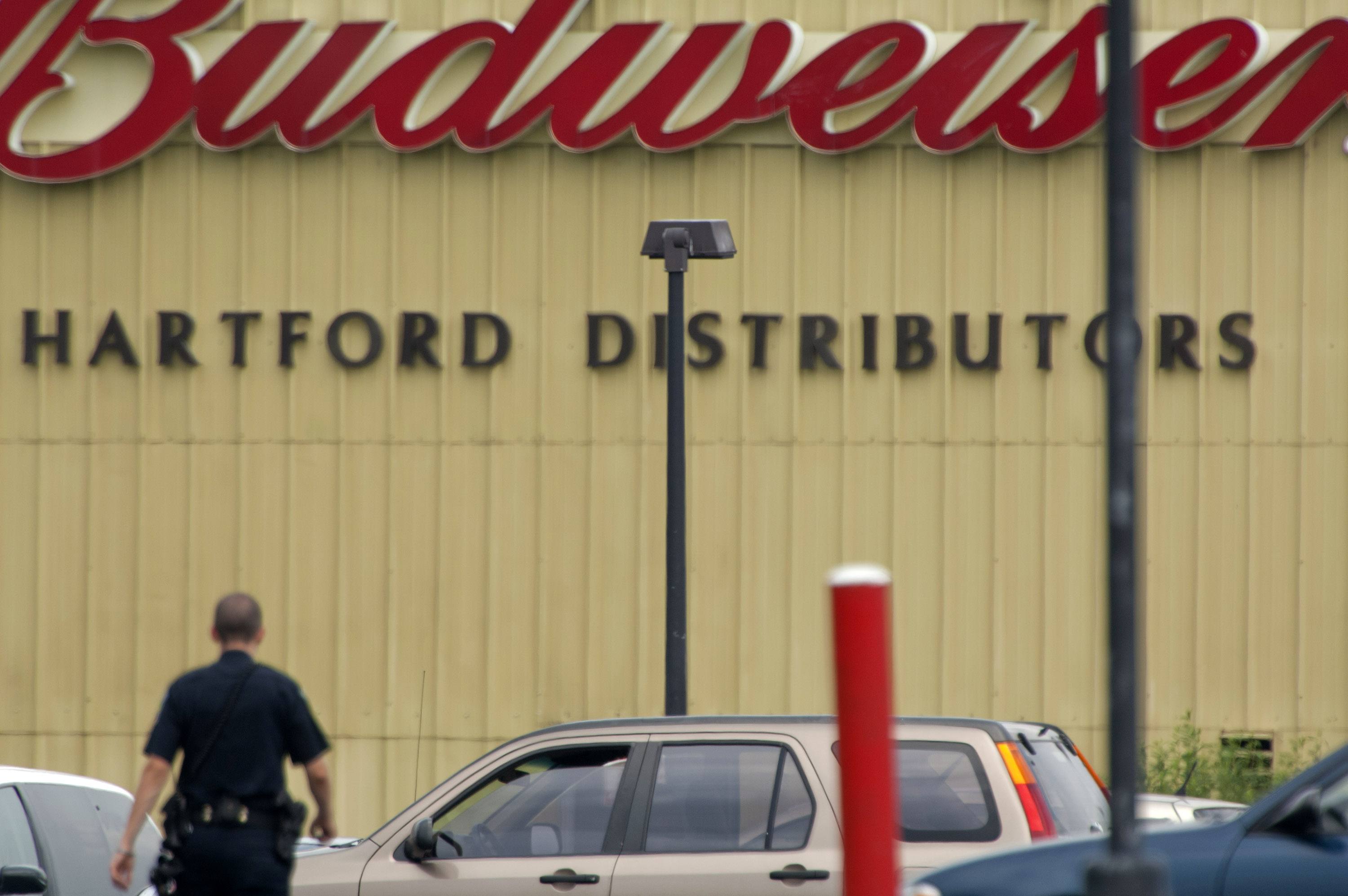 This spree killer later committed suicide with this Ruger SR pistol. | Douglas Healey/Getty Images
Another model that doesn't appear on CBS' list, the Ruger SR semi-automatic pistol was at least one mass murderer's weapon of choice. In 2010, an employee of Hartford Beer Distributor in Manchester, Connecticut, got caught when he stole beer from the warehouse. He agreed to resign from the company, then went on a shooting rampage. He left eight people dead and two injured before he committed suicide on the scene.
Next: Movie theater murders
7. Rifle: Smith & Wesson M&P15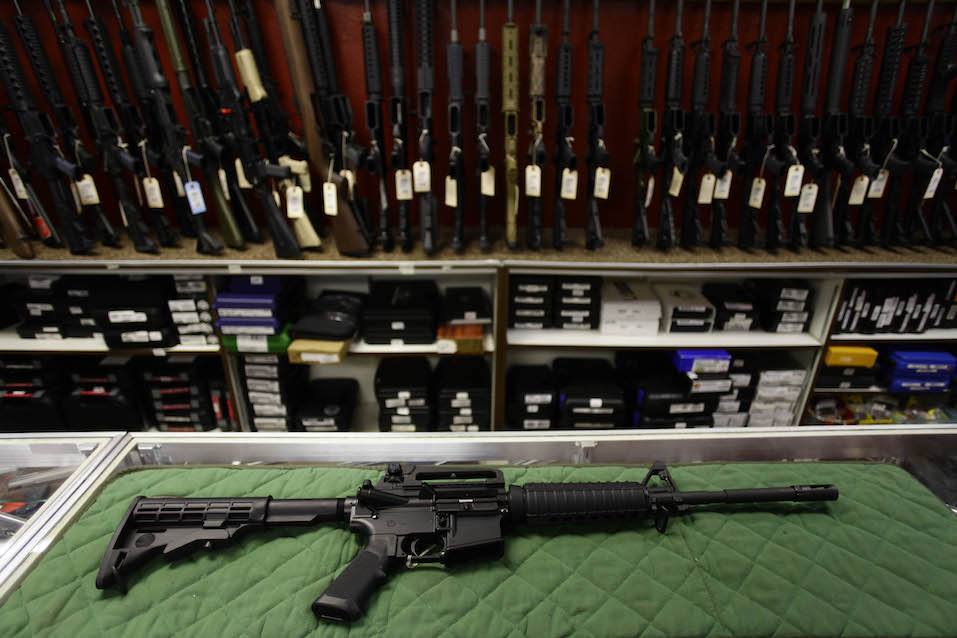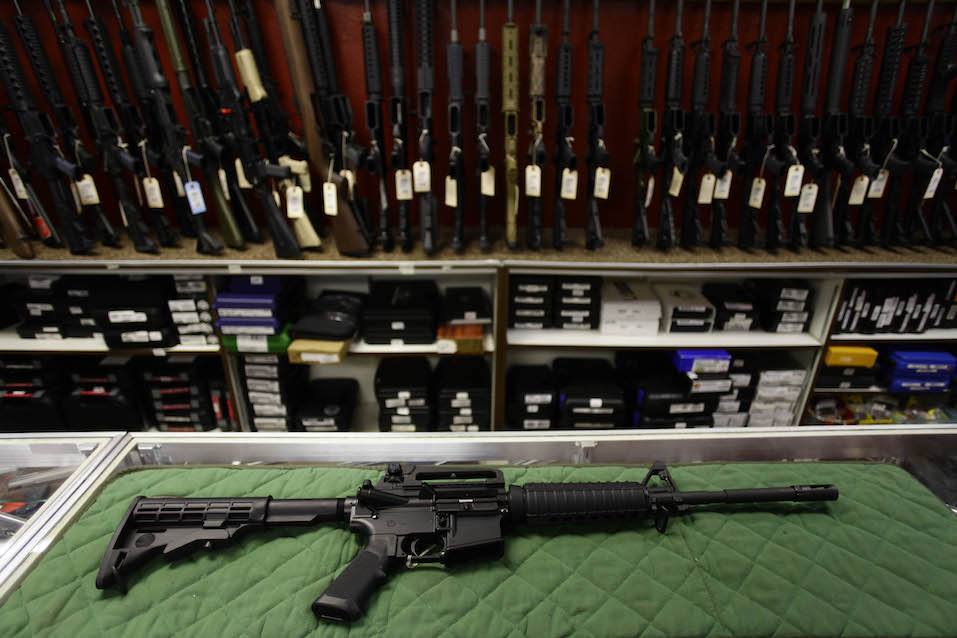 The rifle was used to kill 12 people in a movie theater. | Joshua Lott/Getty Images
As of in June 2016, Smith & Wesson M&P15 rifle was the best-selling semi-automatic rifle in America. On July 20, 2012, James Holmes entered a Century 16 movie theater in Aurora, Colorado, where he killed 12 people and injured 58. He was carrying two Glock Model 22 semi-automatic pistols, a Smith & Wesson M&P15 AR 15-style rifle, and a Remington Model 870 shotgun.
Next: Child murders
8. Rifle: AK-47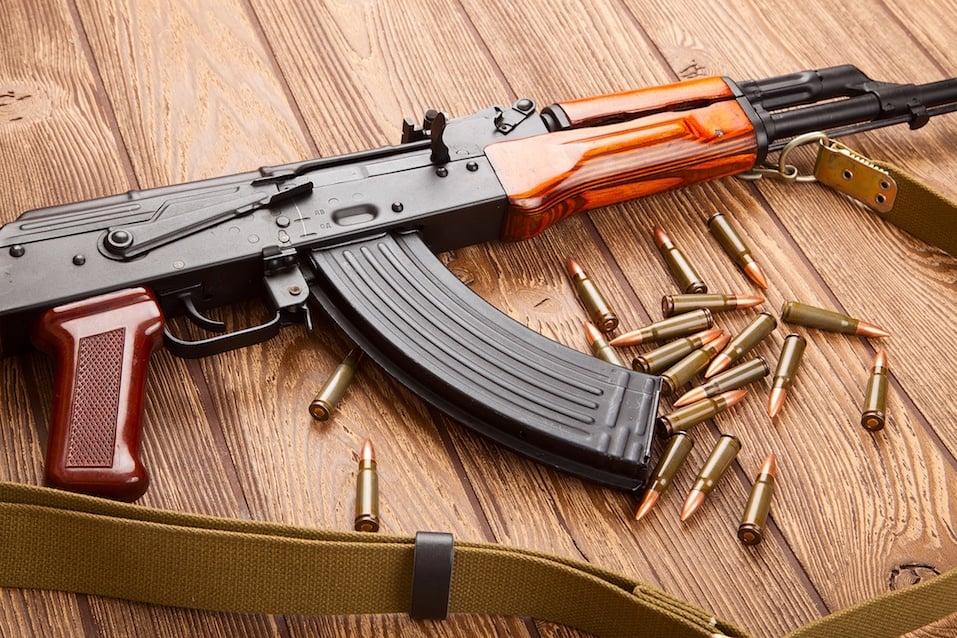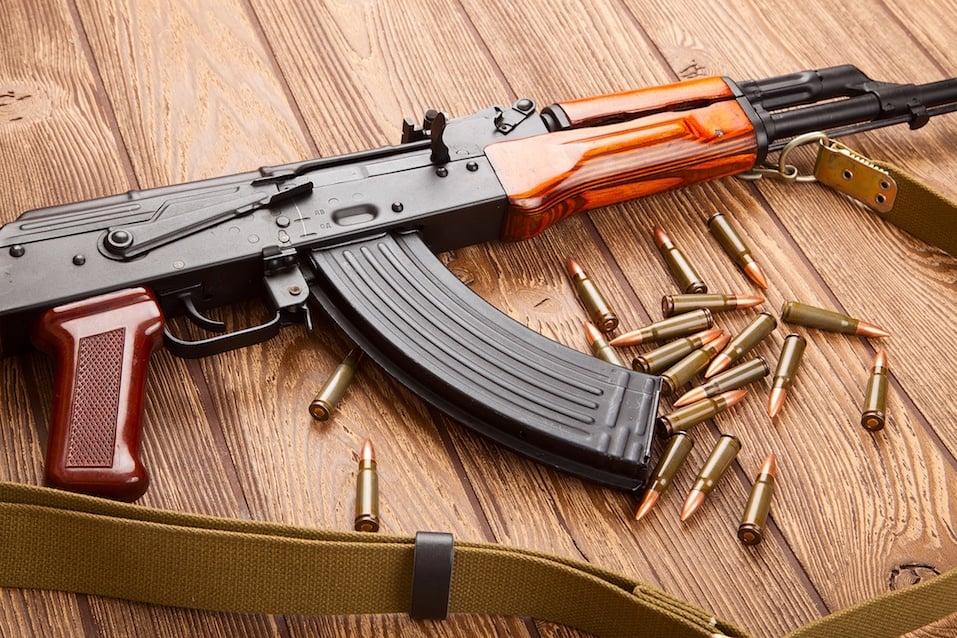 The AK-47 is well known for its use in violent shootings. | Denisk999/iStock/Getty Images
This one isn't on CBS' list, but according to The Washington Post, it's popular with criminals. On Jan. 17, 1989, a drifter with a variant of an AK-47 rifle and a semiautomatic handgun walked onto a Stockton, Calif., playground and fired more than 100 rounds. He killed five children wounded 30 other students and teachers, then shot himself. Although the gunman had a history of mental illness and crime, he bought the guns legally in Oregon and California. This crime prompted California to enact a ban on assault weapons, the first one in the U.S.
Next: Las Vegas disaster
9. Rifle: AR-15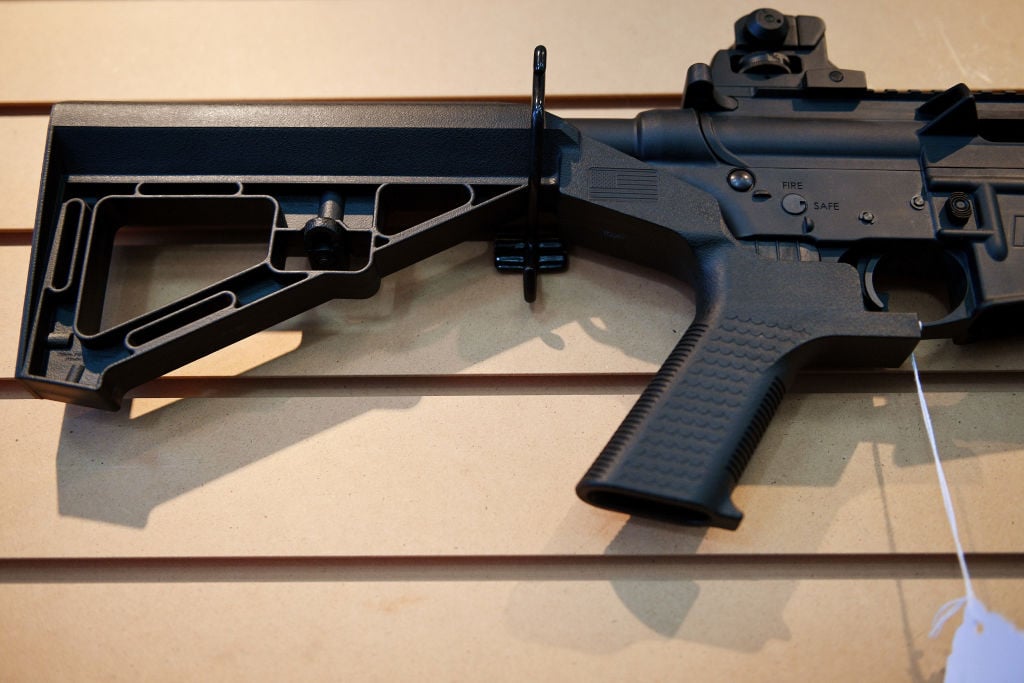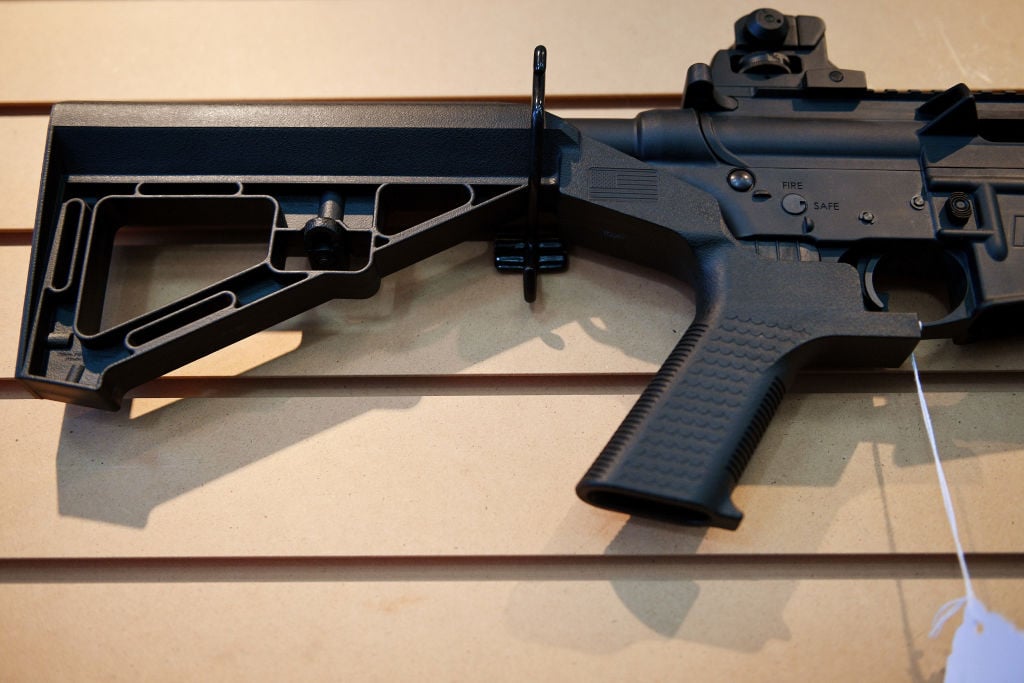 The Las Vegas shooter brought this gun along with many others. | Jim Watson/AFP/Getty Images
According to USA Today, the AR-15 is the weapon of choice for many mass murderers. In fact, manufacturers made approximately 3.7 million of them in 2015 alone. On Oct. 1, 2017, Steven Paddock armed himself with one. He opened fire on a crowd of Route 91 Harvest Music Festival attendees at the Mandalay Bay Resort and Casino on the strip in Las Vegas. His attack left 58 people dead and 546 injured.
Next: Double-murder weapon
10. Shotgun: Mossberg 500


The popular shotgun was used in the movie 'Hot Fuzz.' | Fluzwup/Wikimedia Commons
June 2016's second-best-selling shotgun gun made an appearance in the 2007 police comedy "Hot Fuzz." It also made an appearance in December 1988 when Charles Eugene Fortenberry allegedly shot and killed Jimmy Isaac and Jack Williams in Piedmont, Ala., according to the website Justia.
Next: Random murder
11. Shotgun: Mossberg 500 tactical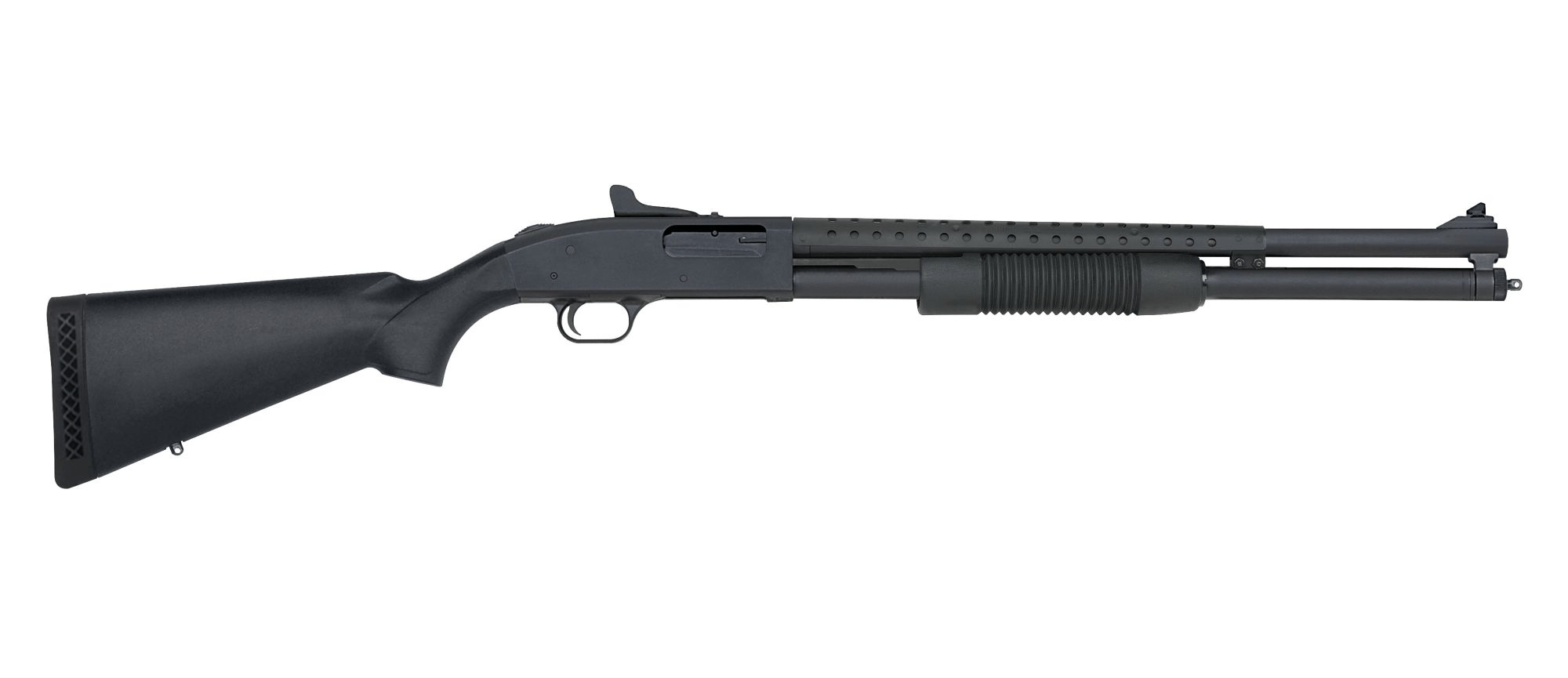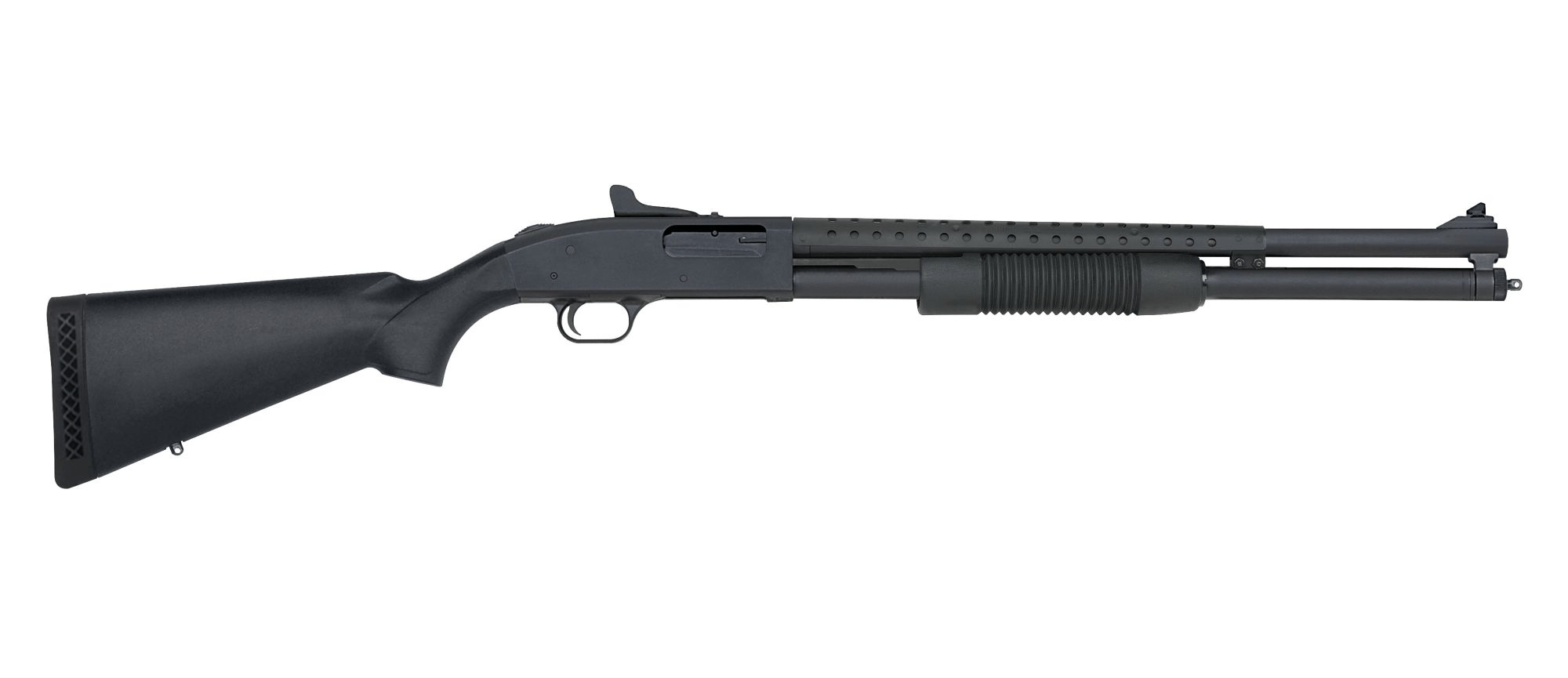 The rifle was used to kill a man and his son. | Dick's Sporting Goods
The Mossberg 500 tactical was the third best-selling shotgun in America as of June 2016. In 2015, 17-year-old Dexter Allen and 18-year-old Haraquon Degruy used this weapon to murder Metairie, La., residents David Pence and his son Nicholas for no apparent reason.
Next: The gun that killed Selena
12. Revolver: Taurus 85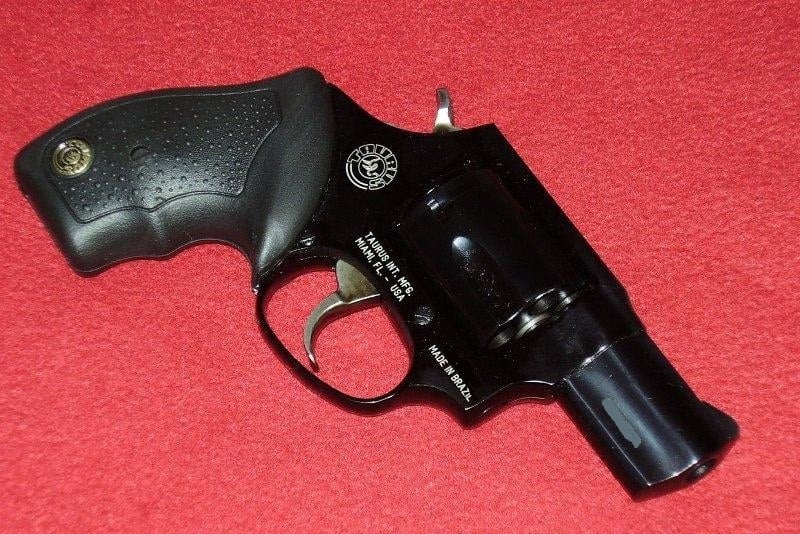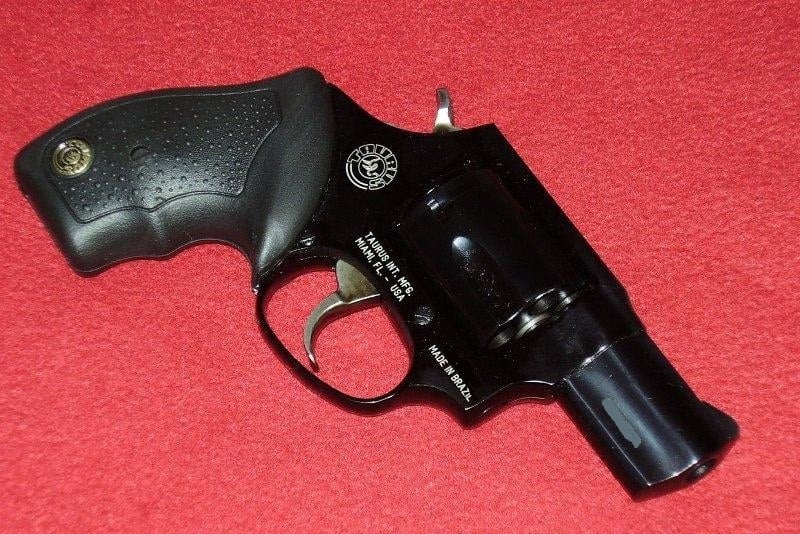 A similar gun was used to kill the singer Selena in 1995. | Geckcgt/Wikimedia Commons
As of June 2016, the Taurus 85 was America's second best-selling revolver. It's also what Yolanda Saldivar used to kill pop star Selena in 1995 at the Days Inn motel in Corpus Christi, Texas. Saldivar is currently serving time and will be eligible for parole on March 30, 2025. Saldivar managed Selena's boutiques and headed her fan club. According to the website Latina, she was also embezzling money.
Next: A felony handgun
13. Revolver: Ruger LCR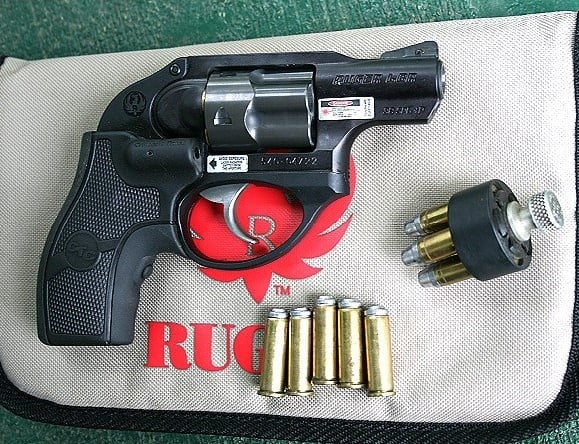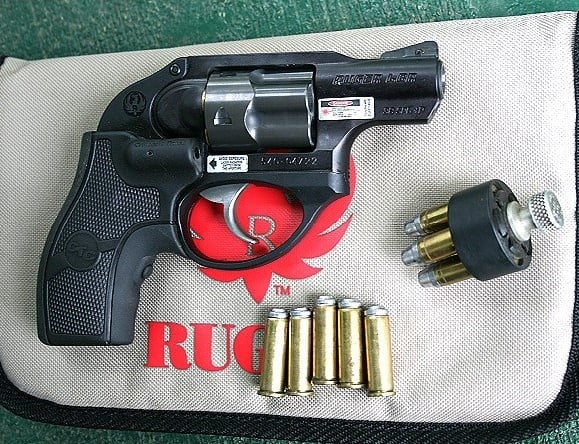 The gun was the fourth best-selling revolver on the market. | Michael E. Cumpston/Wikimedia Commons
The Ruger LCR was the fourth best-selling revolver on the market back in June 2016. In 2013, Baldeo Taneja, and his wife, Raminder Kaur, allegedly used one to murder Taneja's ex-wife, Preeta Gabba. According to FindLaw, the couple was tried together. A jury convicted them of first-degree, premeditated murder; conspiracy to commit first-degree, premeditated murder, and use of a handgun while committing a felony.
Next: Hate crime handgun
14. Revolver: Ruger Blackhawk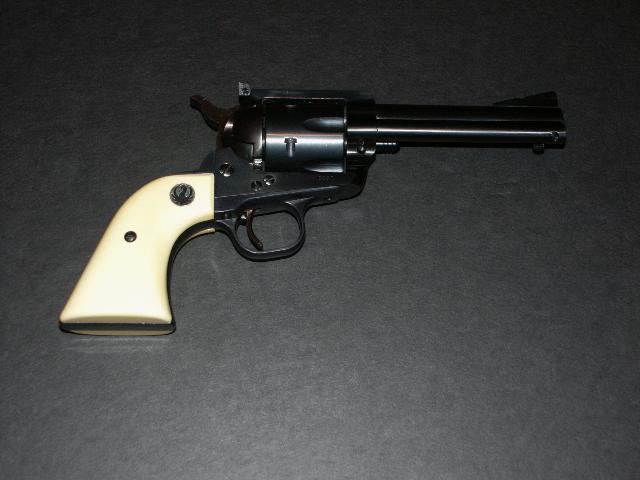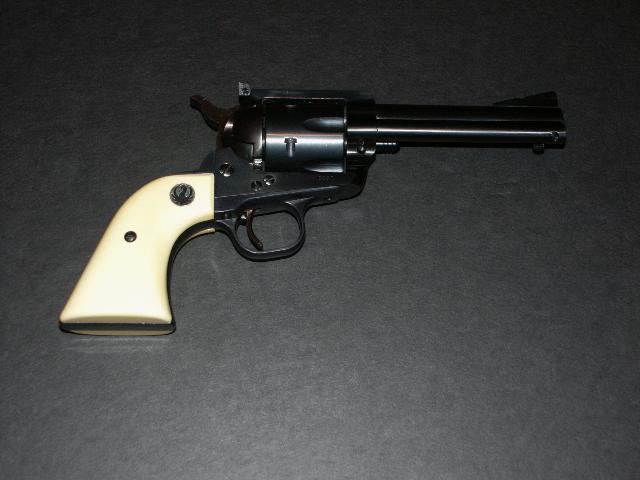 This gun was used during a hate crime in 1999. | Stephen Z/Wikimedia Commons
The fifth most-popular revolver in June 2016 was the Ruger Blackhawk. Buford O. Furrow Jr. used one when he committed a hate crime in 1999. He entered the North Valley Jewish Community Center in Los Angeles, California, and shot five people. A postal carrier died but the others survived. He pleaded guilty to 16 counts, according to CNN, and claimed he was "motivated by religious and racial hatred and that he would do it again."
Next: John Lennon's murder
15. Revolver: Charter Arms 38 Special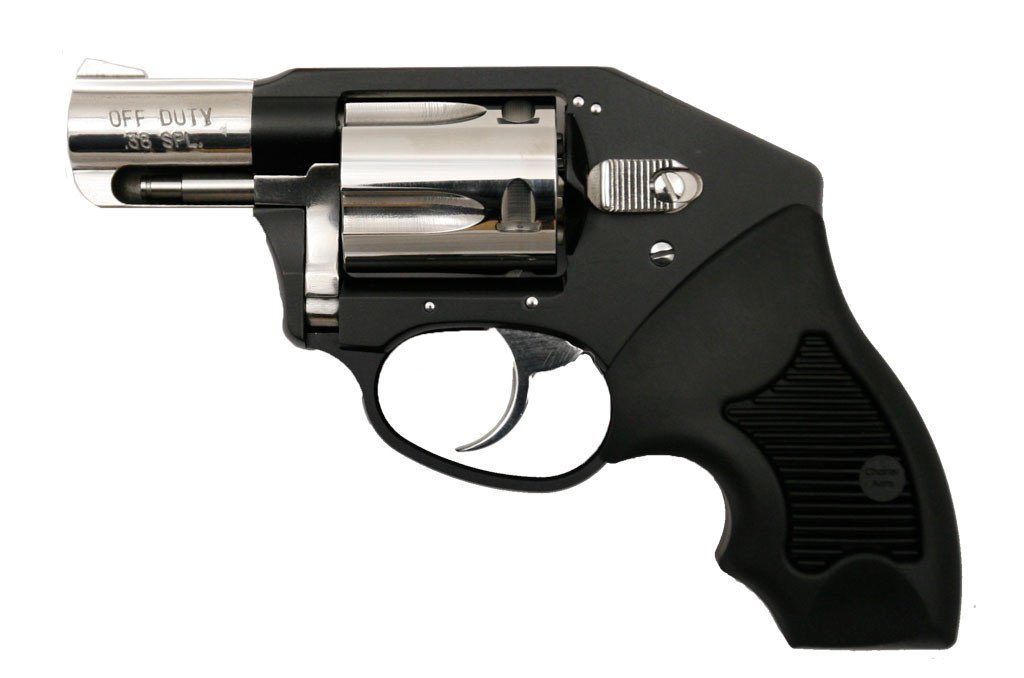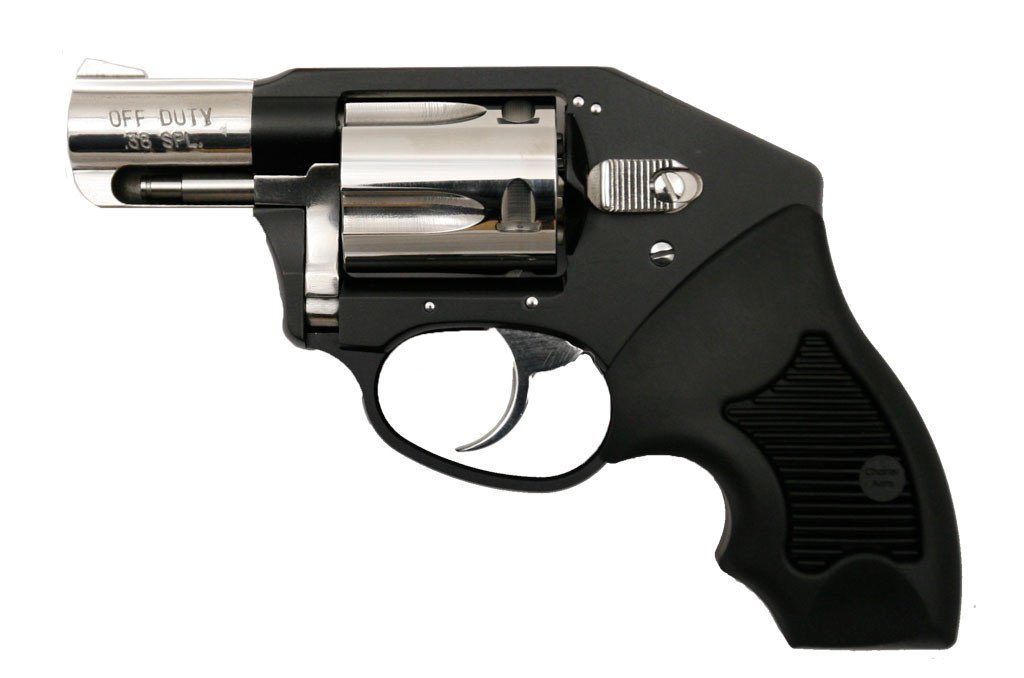 The same type of gun was used to kill John Lennon. | Charter Arms
Another gun that's not on CBS' list, the Charter Arms .38 Special snubnosed was the gun used by Mark Chapman to murder John Lennon. Chapman shot Lennon dead on Dec. 8, 1980, in the archway of the Dakota, his New York City apartment building. Lennon and his wife, Yoko Ono, were coming back from Record Plant Studio. He hit Lennon three times in the back and once in the left shoulder. Chapman bought the gun for $169 at J&S Sales in Honolulu, Hawaii. According to DailyMail.com, he was denied parole for the ninth time in 2016 and will be eligible again in 2018.
Read more: You're Most Likely to Die From Gun Violence in These 15 States 
Check out The Cheat Sheet on Facebook!
Source: Read Full Article