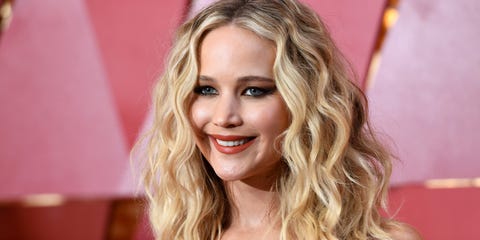 In 2014, Jennifer Lawrence's Apple iCloud account was hacked by George Garofano, who was sentenced to prison on Wednesday for leaking nude photos of Lawrence, which he obtained from the account. In 2014, Garofano also hacked the accounts of 240 other people and leaked nude photos of model Kate Upton and actress Kirsten Dunst. This hack led Apple and the FBI to conduct an investigation on the "very targeted attack."
According to court records, Connecticut Judge Victor A. Bolden sentenced 26-year-old Garofano, who plead guilty in April 2018, to eight months in a federal prison and three years of supervised release (parole).
As reported by The Guardian, in addition to Garofano, three other hackers who were involved in the 2014 hacking were found guilty and previously sentenced to prison terms of up to 18 months.
When speaking about the hack to The Hollywood Reporter in 2017, Lawrence said, "When the hacking thing happened, it was so unbelievably violating that you can't even put it into words." In another interview, she said, "It is not a scandal. It is a sex crime."
Once the news broke that Garofano was sentenced to prison, Lawrence tweeted using the praise hands emojis.
?? https://t.co/ceWvCRuS7K
Source: Read Full Article