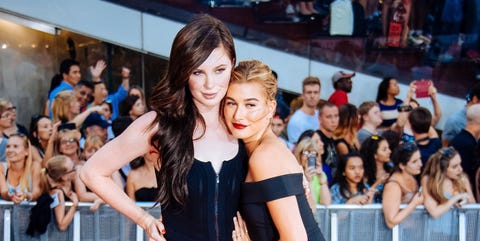 While Hailey Baldwin was professing her love for her best friend and fiancé, Justin Bieber, on Instagram, her cousin Ireland Baldwin was taking racy pictures riding a motorcycle that made Hailey's uncle and Ireland's dad, Alec Baldwin, cringe so hard.
Ireland posted a pic of her wearing cowboy boots and a black swimsuit or lingerie (hard to tell) with her body was draped over a motorcycle. She captioned the post, "Stay extra," but Alec sounds like he wants to stay away from "extra" photos of his daughter.
stay extra ?: @phatmango
A post shared by Ireland Basinger-Baldwin (@irelandbasingerbaldwin) on
He commented, "No. Just…no."
Turns out, commenting funny reactions on social media runs in the Baldwin family because Hailey's dad, Stephen Baldwin, also enjoys commenting on his daughter's life. In early July, he posted a lengthy reaction to her engagement news before she or Justin even confirmed it.
Hailey reportedly chose her cousin Ireland to be one of her bridesmaids, but something tells me this won't be the chosen wedding attire.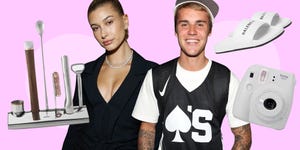 Source: Read Full Article