You don't know everything about Hannah Baker. Brian Yorkey, the series creator of Netflix's hit series 13 Reasons Why, confirmed as much in a new interview with Entertainment Weekly. In fact, 13 Reasons Why Season 2's version of Hannah may reveal that viewers' understanding of why she took her own life isn't completely accurate. After all, Season 1 was told entirely from her perspective, which is inherently limiting. It's time for the other characters to be given a chance to speak, and in some cases, you may not like what they have to say.
While Hannah's version of events may not be entirely accurate, it thankfully doesn't sound like the series plans to suggest that she was lying. Hannah told her truth, and as Yorkey told EW, "She didn't deserve to be raped, she didn't deserve to die. So in some ways the picture is more complicated but the upshot of the story is the same."
That doesn't mean that Hannah's story won't face serious scrutiny as her parents take the school board to trial. The new trailer and photos for Season 2 point to the trial being a driving force this time around, and the introduction of a series of threatening Polaroids means there are people in town who want nothing more than to discredit Hannah — and there's no way that's going to be easy to watch.
In a recent interview with Digital Spy, Yorkey revealed that there's one episode in particular in Season 2 that he expects will outrage fans. He explained,
Having witnessed just how much pain Hannah was put through, seeing her version of events questioned likely won't be easy for fans of the show. More than that, having to accept that there's more to the character than what was initially presented will also no doubt be difficult. It's important to remember that there's no such thing as a "perfect" victim though — and even if Hannah's character is called into question, she still didn't deserve any of the horrible things that happened to her.
Yorkey said to EW,
Thanks to the trial and the Polaroid campaign that appears to be designed to keep students like Clay and Jessica silent, it sounds as if the show will be presenting a situation that forces fans to question everything that they think they know about Hannah. And that's definitely going to be an unsettling experience thanks to how unflinching Season 1 was in examining her pain.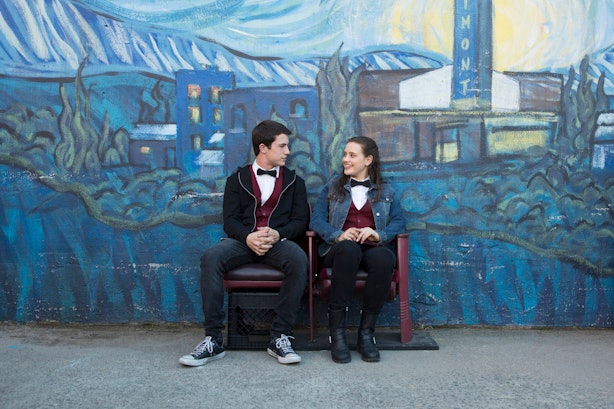 Hannah wasn't perfect, but no one is. No matter what her Season 2 story brings, one truth cannot be denied — she deserves justice.
If you or someone you know has been sexually assaulted, call the National Sexual Assault Telephone Hotline at 800-656-HOPE (4673) or visit online.rainn.org.
Source: Read Full Article